Goldpine
BUY A SHED & WIN ONE OF 22 TOOLBOX PACKAGES
---
Complete your shed
No shed is complete without your very own toolbox, so when you buy a shed during the month of November, you'll go in the draw to win one of 22 toolbox packages – one per Goldpine store!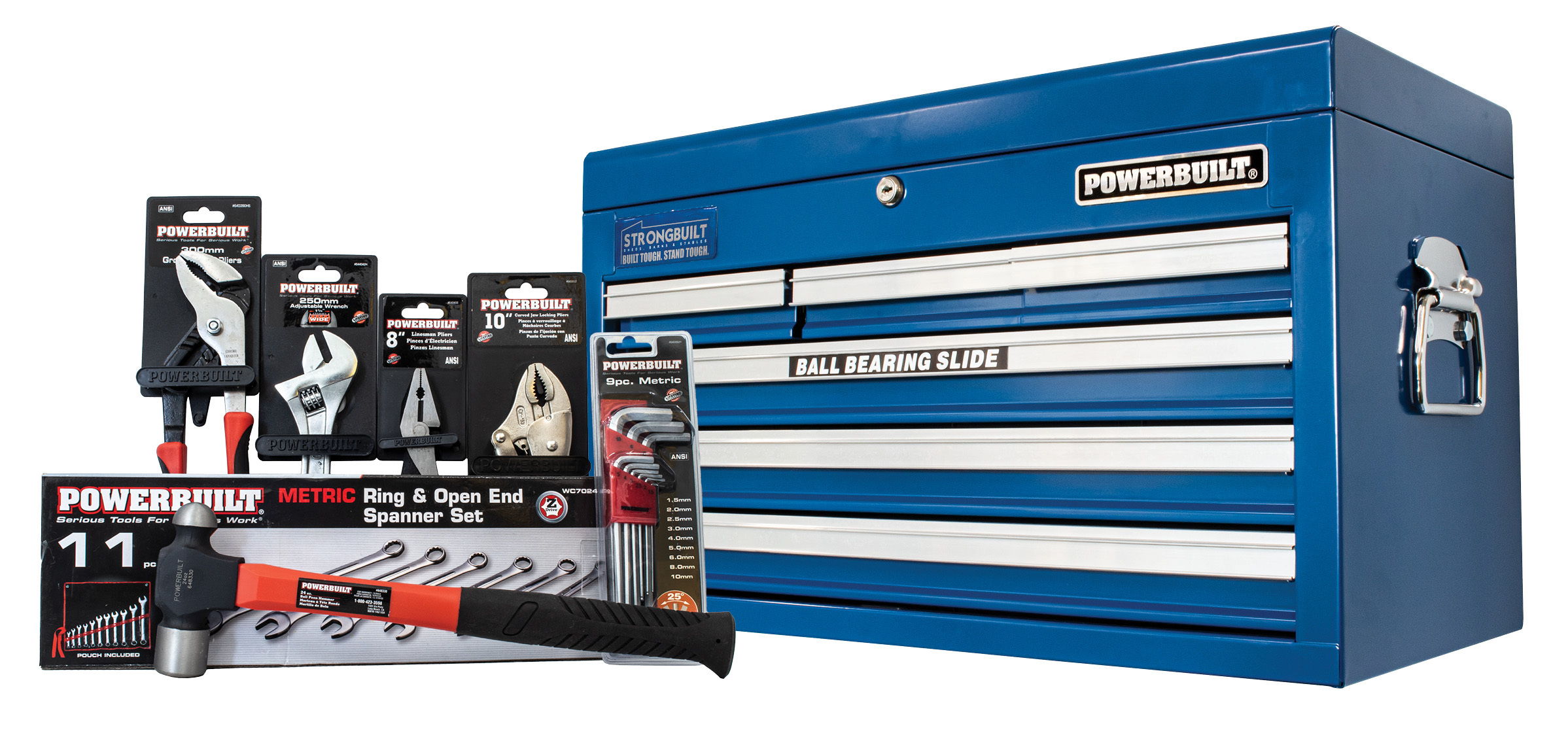 Worth over $700
With 22 packages available to be won across the country, the 6 drawer Powerbuilt tool chest comes packed with tools to help you do the work you love in the most efficient way.
Worth over $700 each, every toolbox package includes a Powerbuilt 8" Linesman Pliers, Powerbuilt 10" Curved Jaw Locking Pliers, Powerbuilt 250mm Adjustable Wrench, Powerbuilt 300mm Groove Joint Pliers, Powerbuilt 24 oz Ball Peen Hammer, Powerbuilt 9pc. Metric and Powerbuilt 11pc. Ring & Open End Spanner Set.
Date posted: 1 November 2022