Goldpine
Tane and Clare Bradley: Sustainability and Ongoing Research – A Lived Experience
AgriSea
---

Just a hop, skip and a jump away from the giant L&P bottle in Paeroa, you will find AgriSea who is an industry leader in sustainable solutions, specialising in seaweed products. We met with Managing Director Tane Bradley and his wife Clare Bradley who is the general manager for science, research and development. Their company location was once a meat works but has been converted into a place of research, productivity and community involvement.
We were greeted by friendly faces and welcomed in with enthusiasm when we arrived at AgriSea, showcasing the space Tane and Clare Bradley have created where everyone, including visitors, are valued individuals. AgriSea is a Maori owned agribusiness, specialising in New Zealand seaweed and was founded by Tane's parents, Jill Bradley and Keith Atwood. They spent some time visiting organic farms around New Zealand and noticed one particular farm that was healthy and thriving. Once Jill and Keith discovered that the farm's main input was seaweed, they began to research different types of seaweed from all around the world.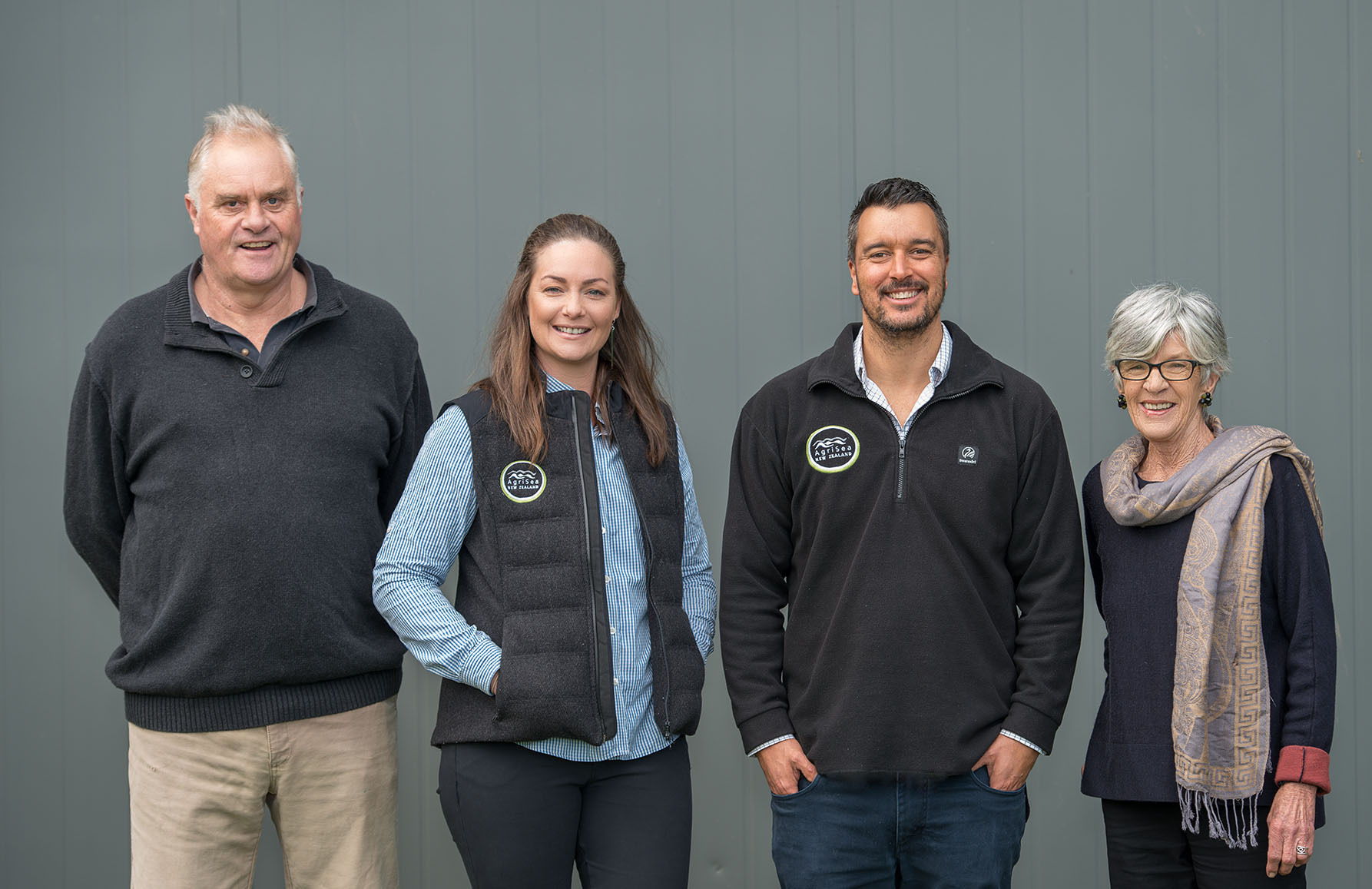 They started looking at seaweed in New Zealand and found out that a specific type – Ecklonia Radiata – was going to be most effective as a bio-stimulant for plants and animals. Tane's family decided to move from their rural property in Auckland to Paeroa and focus predominantly on their seaweed business. Now a second-generation business, AgriSea is committed to ongoing research. A business that was mainly focused on organic gardening has now transitioned into helping big monocultural cropping systems as a result of their ongoing research, and its going from strength to strength.
Clare studied biology at the University of Auckland before volunteering in the Amazon rainforest for five weeks. She ended up extending her overseas stint for two years when she became a science coordinator. With a great appreciation for how ecosystems work, Clare has implemented that same kind of mentality at AgriSea where they now have a team of 34 amazing staff throughout New Zealand, and hundreds of harvesters that work in coastal communities collecting seaweed after storms. These harvesters dry, clean and ship the seaweed to Paeroa where it is fermented into a range of different products, including solid and liquid applications for animal health, as well as soil, pasture and bee nutrition.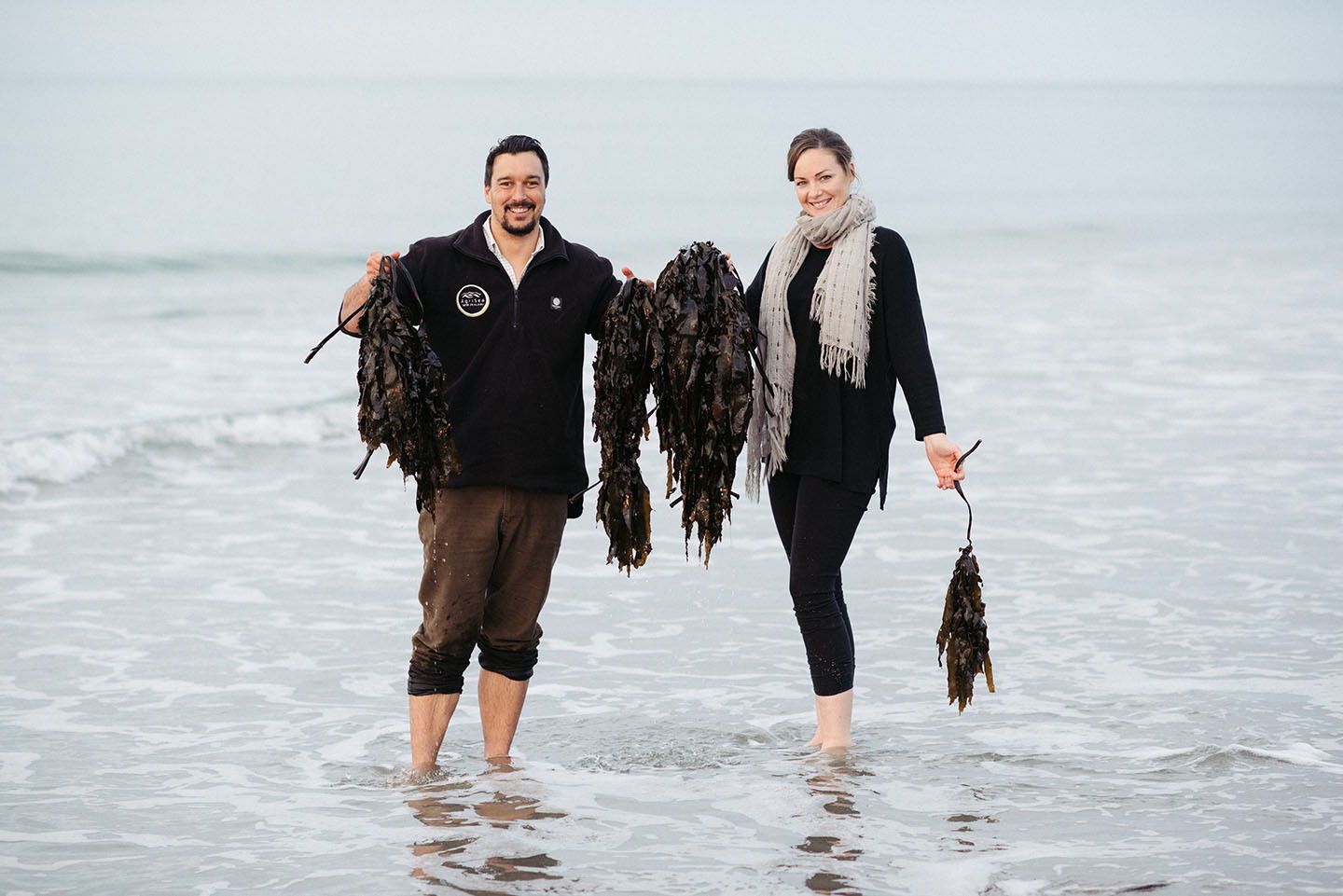 "AgriSea is classed as a biostimulant, not a fertiliser," Clare said. "Biostimulants enhance natural processes. Some of those natural processes are photosynthesis, so the rate at which plants use sunlight energy and how biostimulants help feed the microbes below the soil. We're starting to uncover how important microbiomes are, not only in human gut space but also our soils, our plants and our animals. So really, the role there is to feed the microbiomes. We're committed to not only growing a seaweed sector in New Zealand through the ocean farming of seaweed but also to providing products that add value to people and the planet," Clare added. The products that AgriSea provides are not only popular in New Zealand but are also exported to Australia, Canada and the United States. This is mainly for bee nutrition and almond pollination. AgriSea also exports their products to Italy where they are utilised in the viticulture sector. "Fifty percent of our market is dairy. Sheep, beef, viticulture and horticulture also make up a lot of the market while apiculture has been a big up and coming new market for AgriSea," Tane said. These products are sold directly to farms and also available from Fonterra Farm Source stores nationwide. "The really good thing is that you can fit it in with any farming system," Clare added.
"You don't have to be organic, you don't have to be regenerative and you don't have to be conventional. Actually, we can go at the pace of each farmer and you can mix biostimulants in with the traditional fertilisers as well, just for people to help them transition into a more natural way of farming."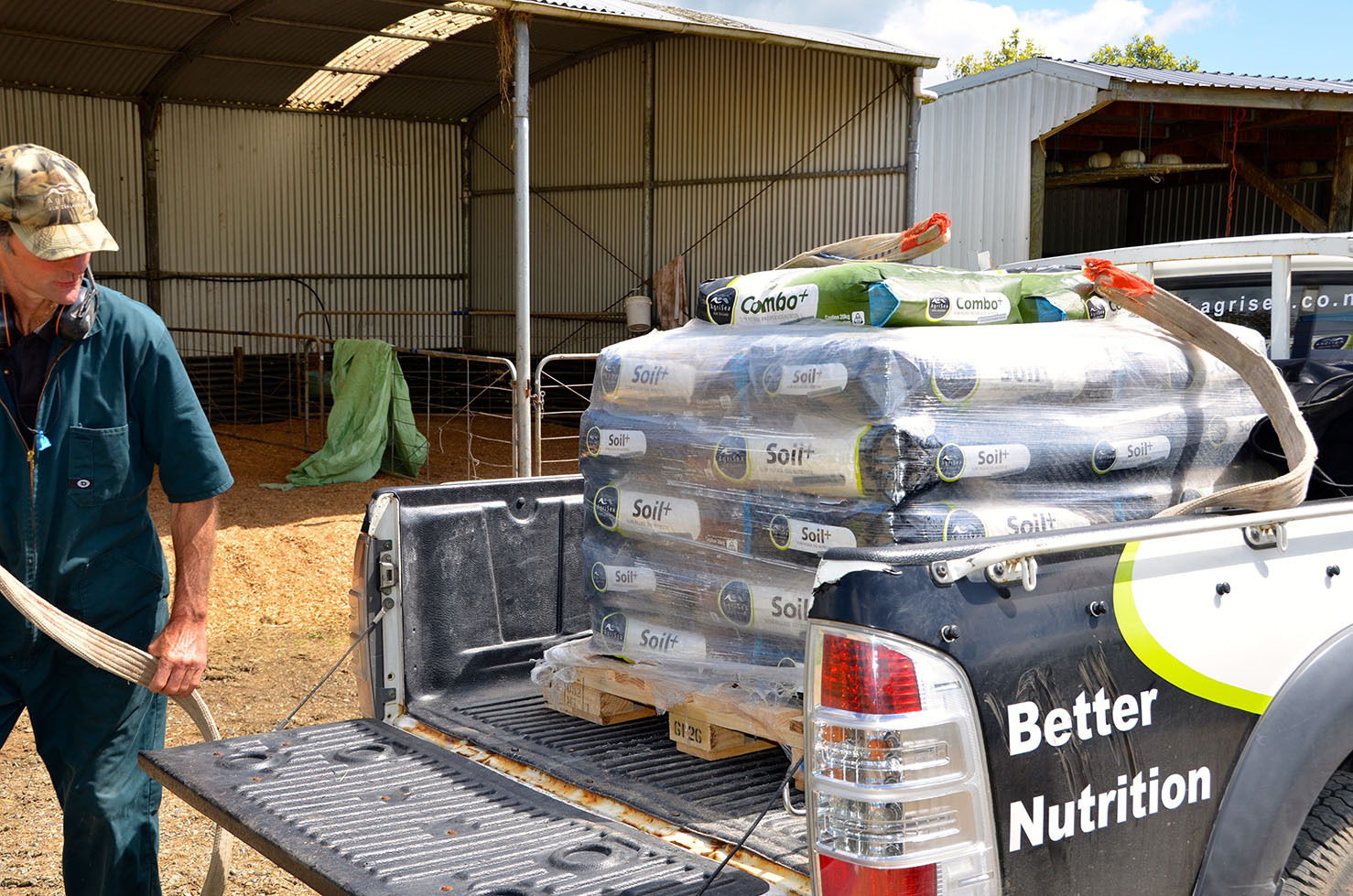 AgriSea has been working with a beekeeping school onsite for six years through Pacific Coast Technical Institute (PCTI). "Adult students and high school students learn about their Level 3 beekeeping, coming in and doing planting and managing the beehives that we have on-site. Just overall learning about how fascinating the bees are and what they do for our environment. We're very proud to be able to give them that space and have the students come in here and be with us," Tane said. Not only does AgriSea partner with PCTI, they also work with universities and crown research organisations such as Scion Research Group and AgResearch. Being such a whanau-orientated business, Tane and Clare are big on collaboration, mentioning that they wouldn't be where they are today if it weren't for all of the partnerships that have made it possible.
The talk of seaweed reducing methane emissions is a popular topic of discussion and Clare mentioned that one species of seaweed is shown to reduce livestock emissions, but the research is still ongoing. "Working with Lincoln University through a PhD there, we found we can reduce urinary nitrogen by about 18%. The benefit really is for the cow though because they have this big antioxidant status which means their immune systems are better and they can fight disease. So we're kind of animal first and then, you know, by a side note, the environment has help as well," Clare said.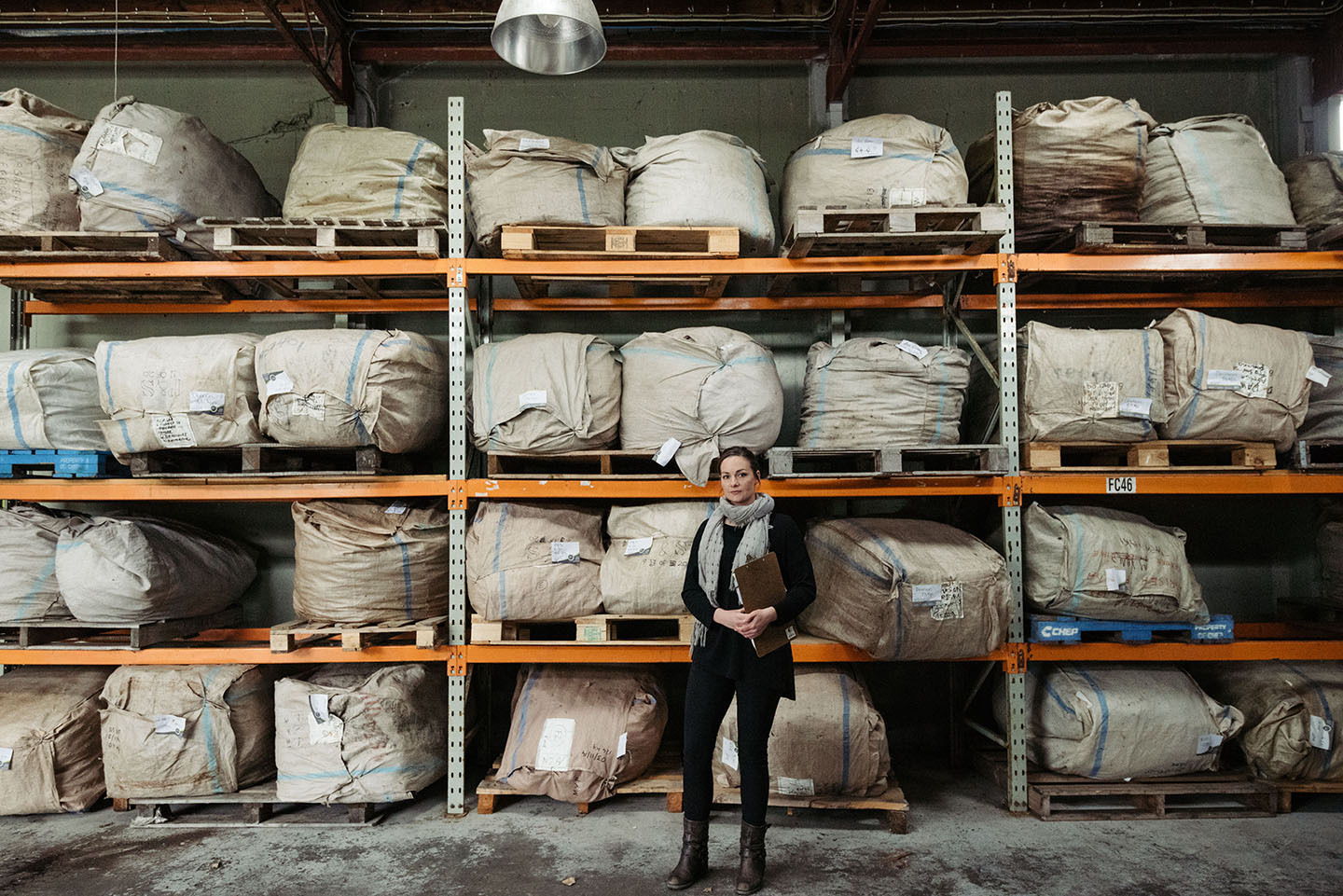 Tane and Clare are hoping to focus more on the agricultural side of their business and looking to grow seaweed on land. They are also looking at how they can help clean up oceans and rivers and continue working with coastal communities. When talking about the future of farming and agriculture in New Zealand, Tane and Clare believe it's an exciting one that can also impact the health of our future generations. "We've got some of the smartest, most innovative farmers in the world and I think they'll see it through," Clare said.
Date posted: 1 September 2021