Goldpine
Alan Dibnah: Dead Straight Poles
Strongline Projects
---

We visited Diamond Harbour on the Banks Peninsula, where we met up with Alan Dibnah, Builder at Strongline Projects, who is working on the first stages of a new mall.
Along the beautiful Canterbury Coast, our destination was situated on 173 Marine Drive, at the back of the local petrol station. Strongline Projects set up shop a couple of weeks ago, working on the first mall in Diamond Harbour, and probably the only one within the area.
Alan showed us exactly where everything was going to be placed, from the carpark to the shops, grocery store, and café. There are still three shops for lease, which Alan is confident will get snapped up pretty quickly due to the growing population of Diamond Harbour and the surrounding Bay area.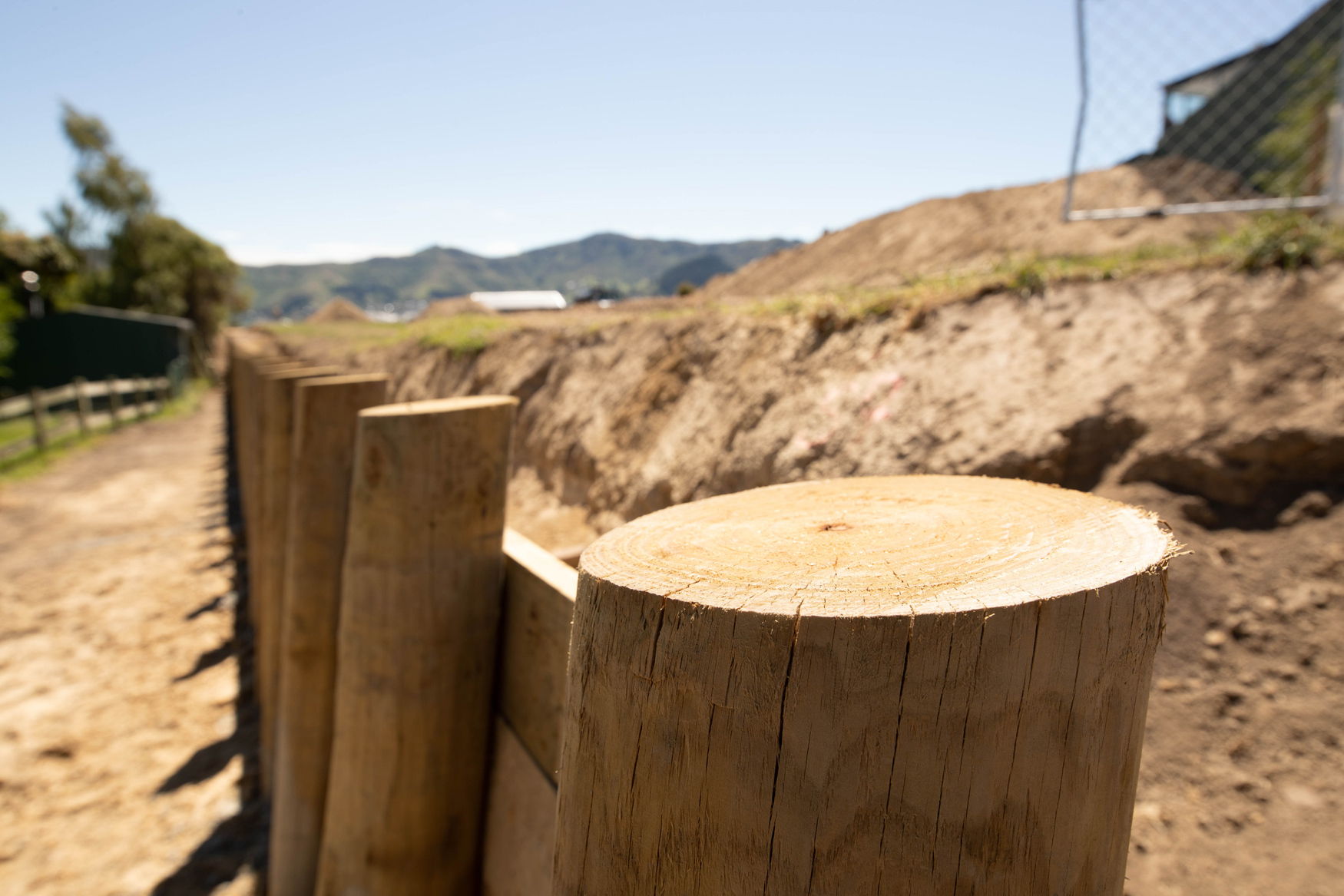 Based in Christchurch, Strongline Projects has been around for 15 years. They pride themselves on their good quality work and getting things done on time. Promoting a good work culture, the amount of people they assign to each job depends on a range of different things including weather, materials, and workload. But they are gradually building into a larger company with four working crews. There are currently three other individuals that are working alongside Alan on the mall project.
Strongline works on a range of diverse projects — mostly commercial. Some projects that they've worked on are Orana Wildlife Park, Best Start Educare and some panels around town, to name a few. One of their most recent projects was building their boss, Andrew's house. Situated up the hill from their current site, this home has won an architectural award and been in the likes of Abode Magazine. Before we left, we made a quick stop at the house to see what the fuss was all about, and it certainly didn't disappoint. With lush views of Diamond Harbour, panoramic windows and quality materials — we couldn't fault it. They also happened to have a retaining wall up the back, made with Goldpine products.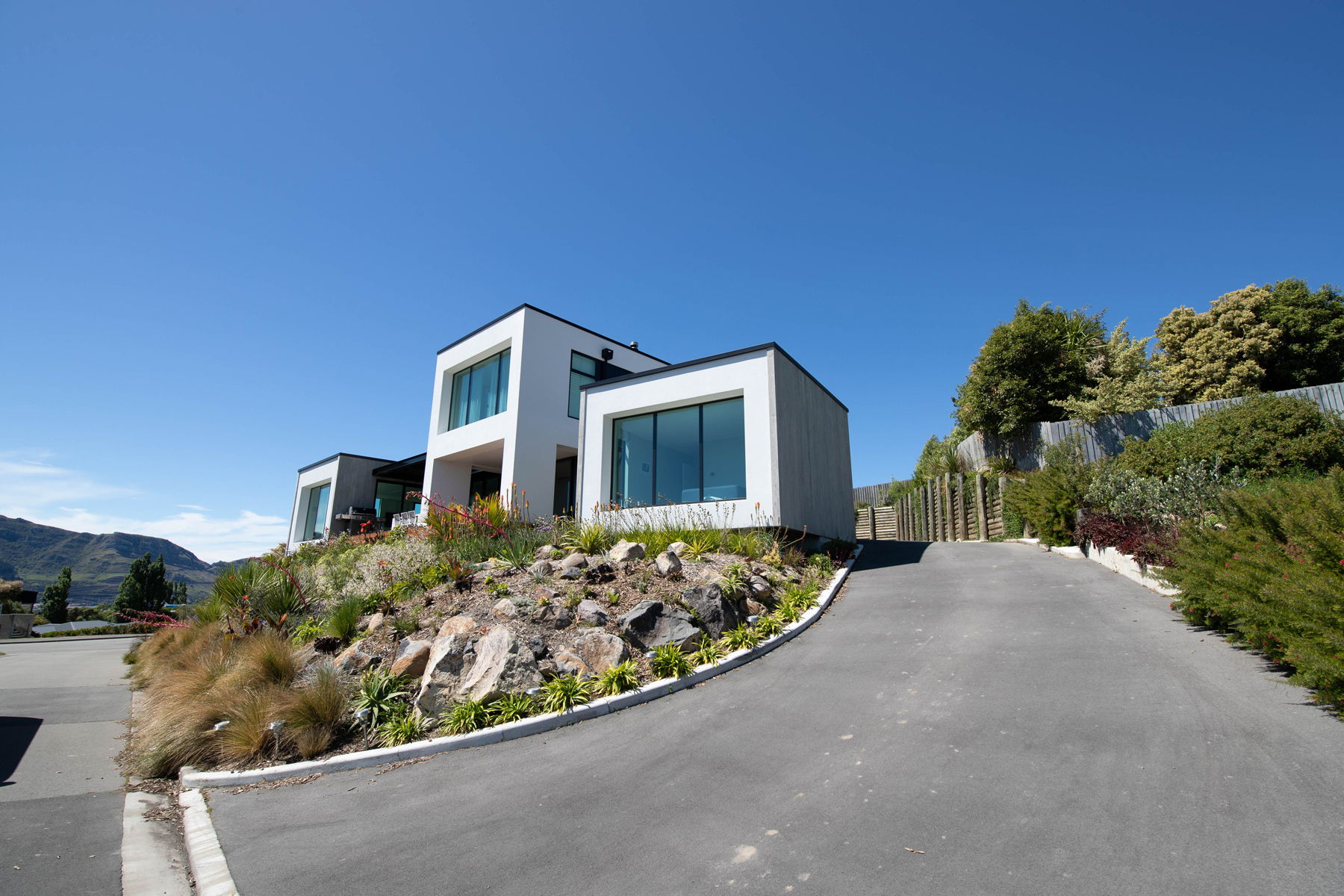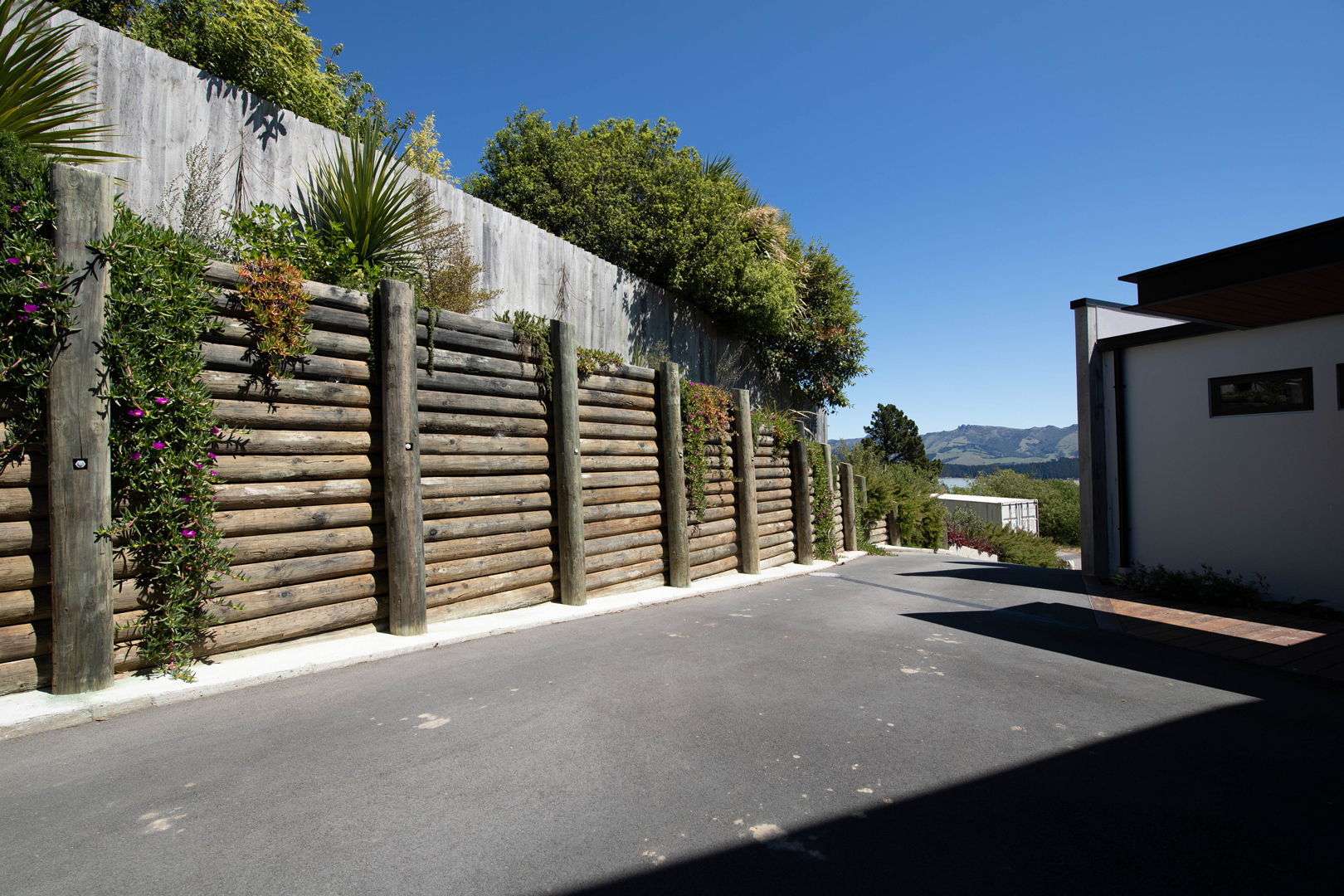 One of the first things we recognised when we came onsite was how dead straight the retaining wall was. It came as no surprise when Alan mentioned that they had generated three more jobs from their work on the retaining wall. The process was quite straight forward when first undertaking the project. The site manager, Pete, would come onsite with a surveyor first and define the boundaries. Then it was up to Alan and the team to call in the diggers to bore the holes in the ground. They would then use smaller diggers too, lining the wood up and concreting them in.
Strongline boss, Andrew and senior project manager, Stefan, deal first-hand with Goldpine. Those who are on the ground, including Alan, have input and will answer any questions or sort any problems with clients or architects. Having a good client and customer working relationship is very important to the team at Strongline. Alan said that is how they get their repeat cliental from — through maintaining good customer service. When asked about Goldpine products, Alan said, "I've done a lot of walls with Goldpine products and never had a problem with them at all. They're a good supplier and that's really important for us too, to have someone we can trust. They send us good stuff and the right product".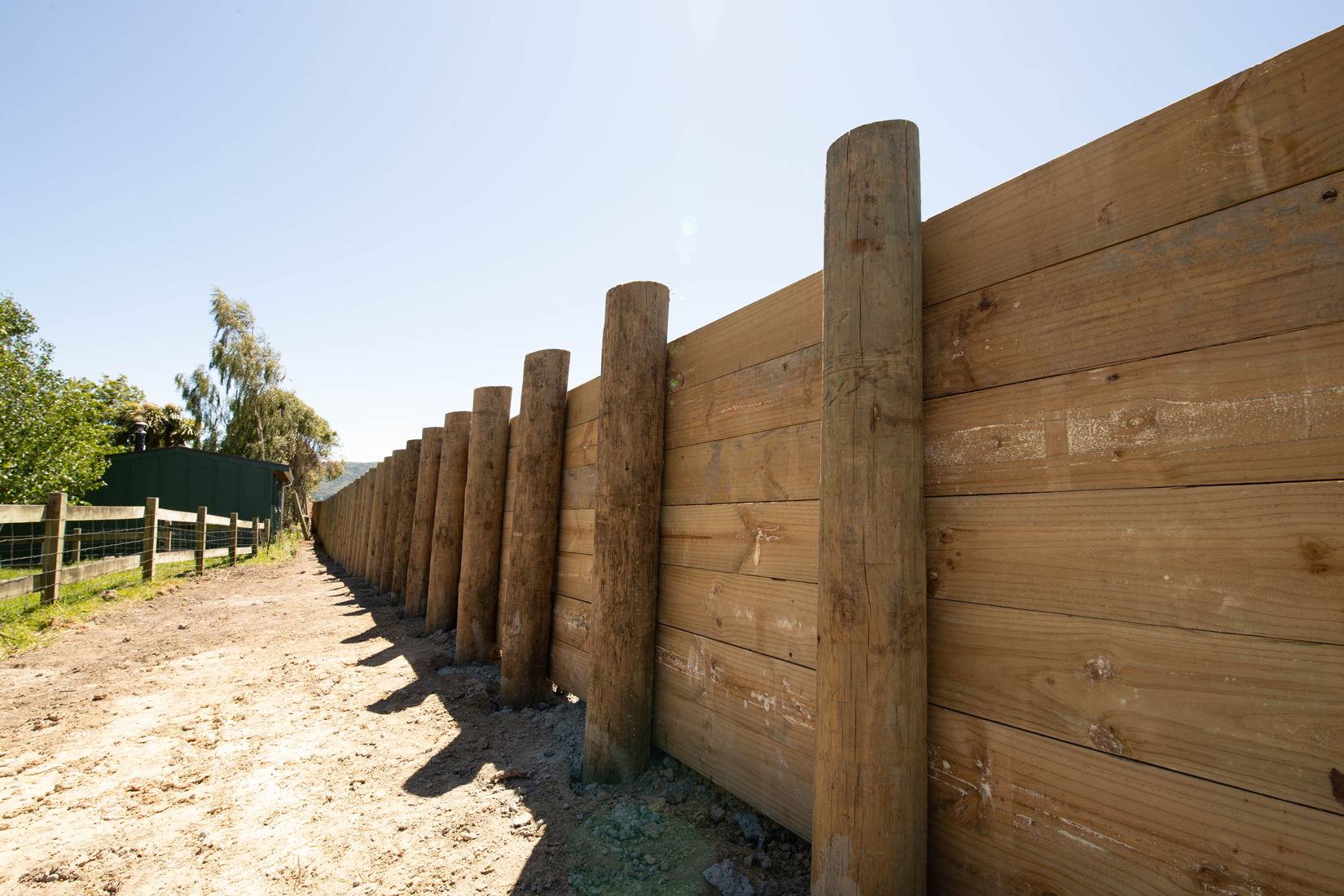 Working mostly with concrete and wood, Alan said that he prefers working with wood. Although some jobs require you to work with all different types of products, wood was definitely his number one. Using Goldpine's high density roundwood for the retaining wall, Alan said that they would generally stress test their products onsite to check the quality of the products. "I'm completely confident that that's going to hold," Alan said. "She's as tough as! If that goes, I would eat my hat."
The team at Strongline Projects will be happy to see their work come to life once the new mall is completed, and it'll also add a nice local hub for the community.
Date posted: 3 December 2020