Goldpine
Sean Finlayson: Taking New Zealand to the World
Craigmore Group
---

We visited Sean Finlayson, Operations Manager at Craigmore Horticulture, on their 140-hectare apple orchard in the pleasant surroundings of central Hawke's Bay. Springhill Horticulture is part of the Craigmore Group, which focuses on a wide range of projects including orchards and vineyards, as well as dairy, sheep, forestry, and agriculture. They produce several varieties of fruit, including apples, kiwifruit, grapes, and avocados.
When we turned up on location, we were greeted by Sean as he showed us around orchards that featured nine different variants of apples. Some of these had names we had not even heard of before including Breeze, Dazzle and Cosmic Crisp. Generally, it takes 5 years to reach full production, but you can harvest a small amount of fruit within its second year. By the end of this year, Springhill Horticulture would have planted half a million trees, with all of its apples being exported. They are also trialling 200 cherry trees, however cherries are known to be quite a temperamental fruit – so they will see how well they progress.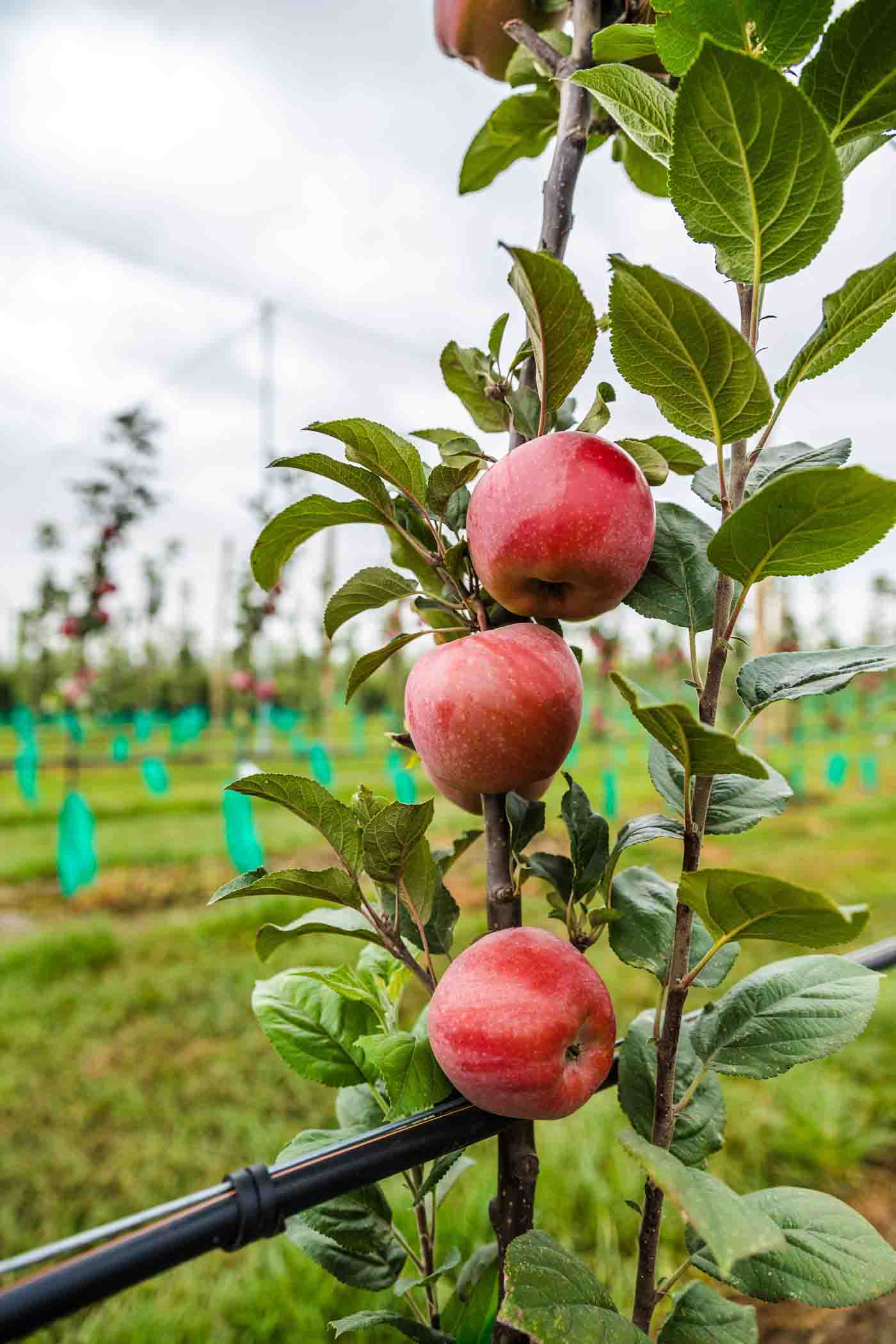 Springhill Horticulture was purchased two years ago, focusing on apples and vines and they have a 140-hectare apple orchard situated in Hawke's Bay. Just recently, they were able to harvest a small number of apples which they planted in 2019.
With a staff of 25 and around 20 contractors per day - all hands are on deck. The team has been building three to four hectares a week for the last two years, installing Goldpine posts, hail net structures, as well as growing and harvesting apples. If all goes to plan, they are hoping to have their 70 hectares of new development finished in time for the winter when their vineyard project starts.
There are two different locations that Sean covers; one in central Hawke's Bay and a project that they are about to start in Gisborne at Glenpark Horticulture - which will comprise of 33 hectares of Envy Apples. This will keep Sean very busy as he oversees the projects, their construction, and the daily management of the orchards.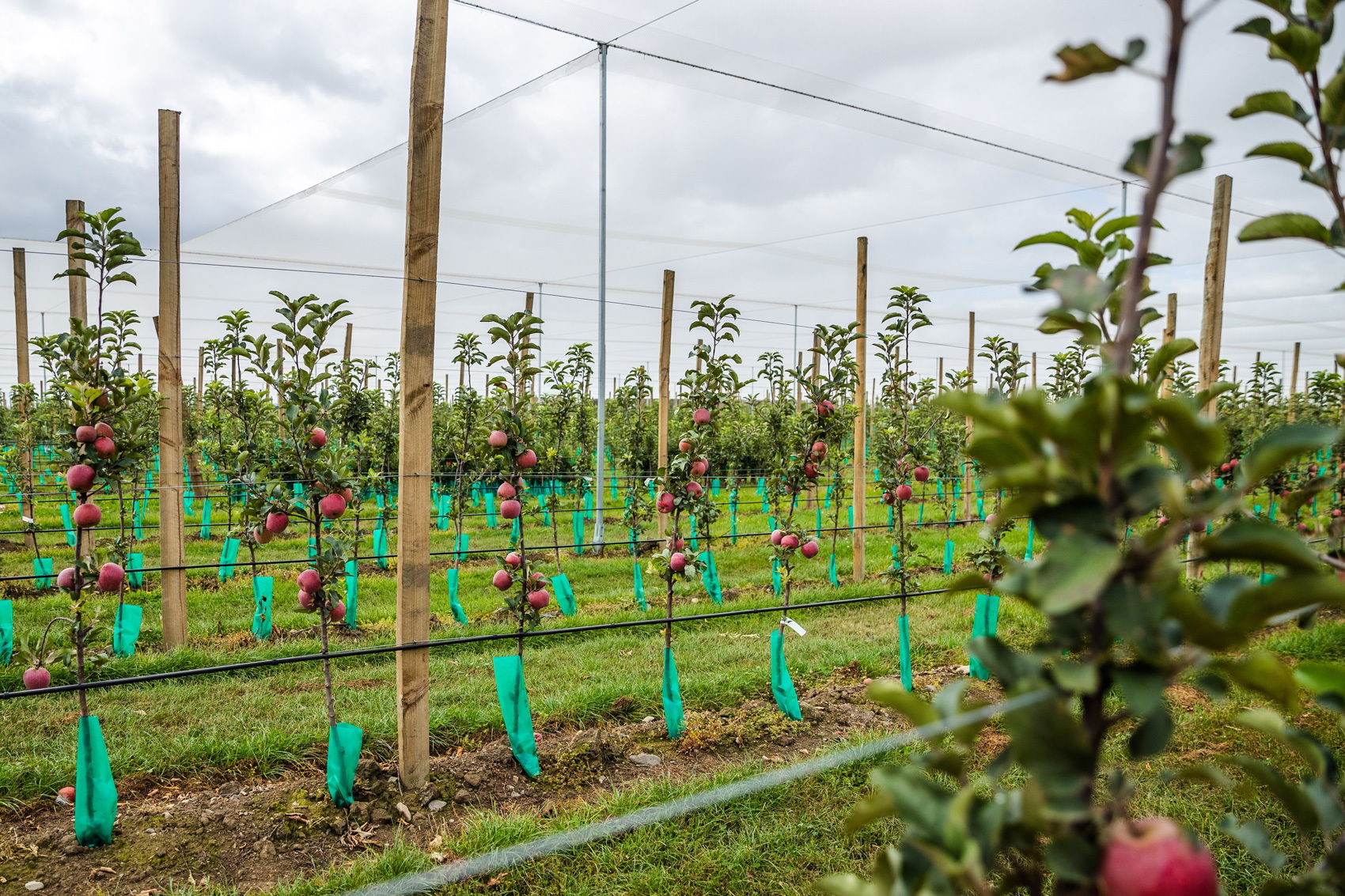 Originally from Hawke's Bay, Sean grew up just over the hill from where we visited. His family have been there for six generations. Sean's wife and four sons have two homes: one in Hastings and the other right next door to the Springhill Horticulture location. One of his sons works on the farm, the other works at a winery in Gisborne, while the two others are still in school.
Sean comes from an agricultural background in sheep farming but 30 years ago he decided to get into horticulture. He has a wide range of experience growing fruit in Africa, Europe, and New Zealand. One of the main reasons Sean got into horticulture was the fact that he wanted to move to Africa, and at that time, this was one of the better paying jobs. After living for nine years in the UK and 14 years in Kenya, it was time to come back to New Zealand as Sean wanted to put his two younger sons through NCEA. The family have been back in Hawke's Bay for three years now.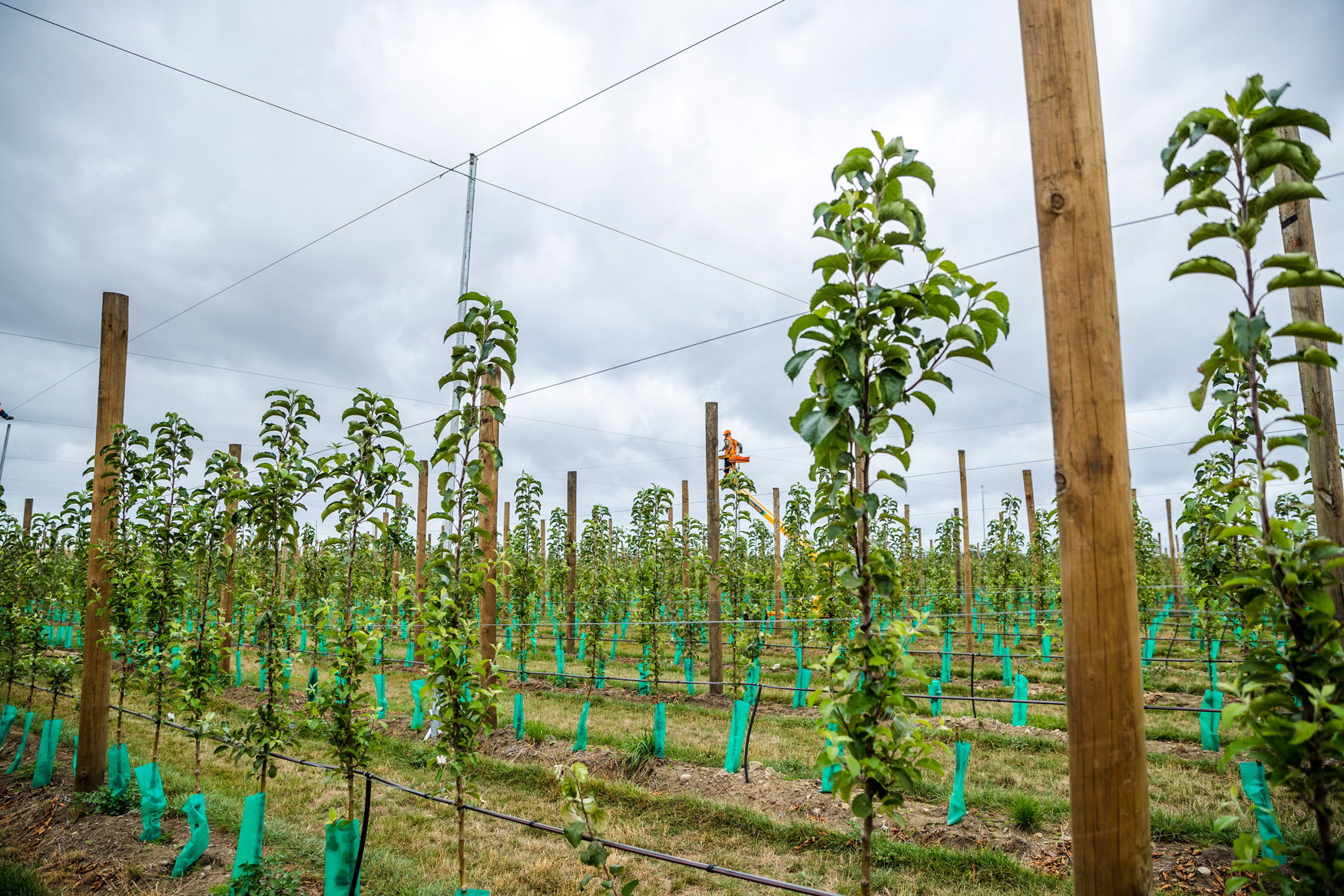 Goldpine Hastings is their local store and have provided 75,000 posts for their farm. Sean said that he chooses Goldpine for their price and quality. The Goldpine products that they use include vineyard end assemblies, strainers, *Sean mentioned Deadman post*, and seven metre posts for the hail nets. Not only does Springhill use Goldpine posts, but they also use a range of Goldpine sheds for their implementation, welfare, and fertigation requirements.
"The relationship with Goldpine has gone really well, especially now that we've sharpened the quarter rounds, so that's sped up installation a lot. We're very happy with the service as well."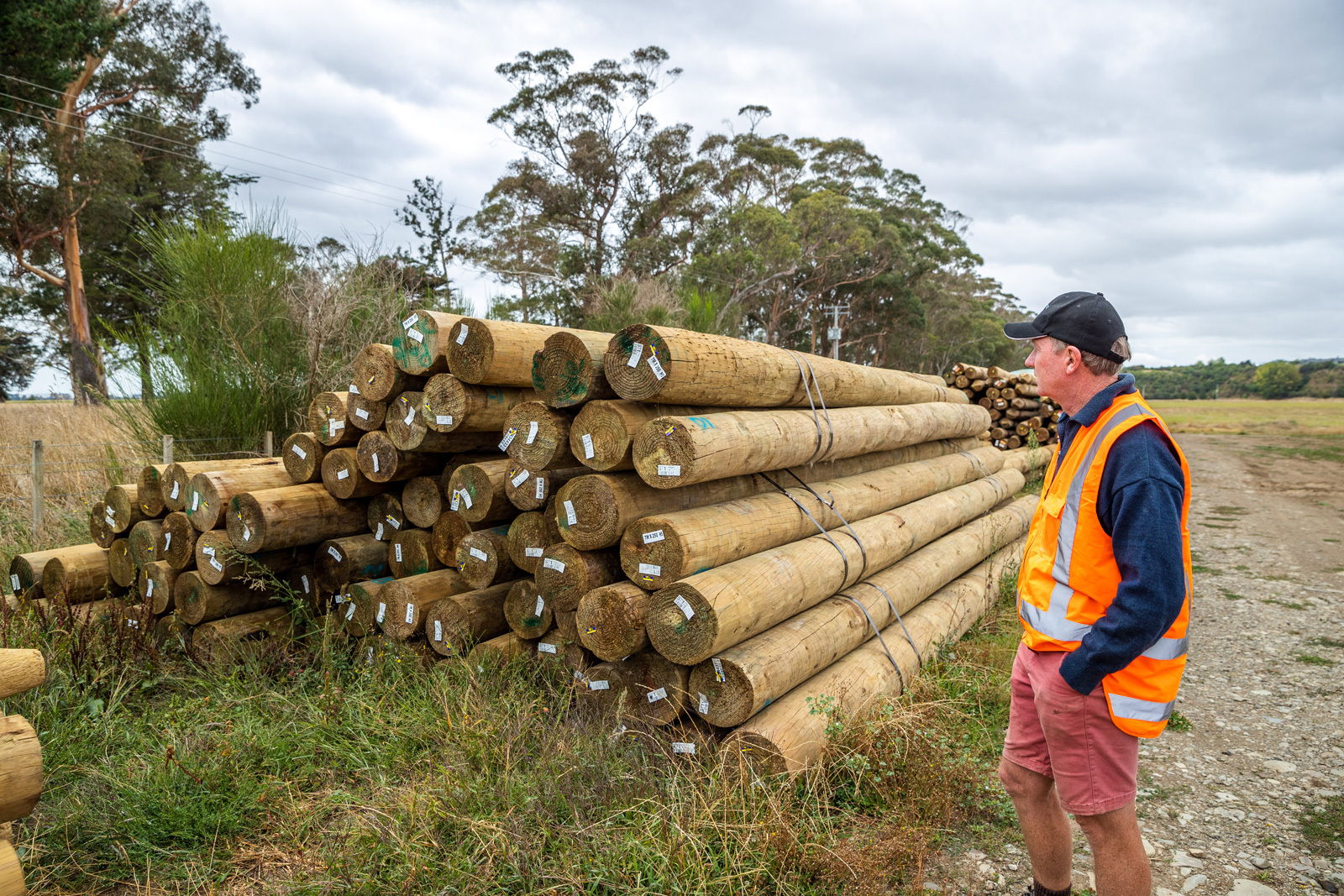 Sean deals directly with Aaron who can assist them with everything they need. As their new project is about to get underway in Gisborne very soon, all of their products will be coming from Goldpine. "We've got an ongoing relationship with Goldpine, so we'll be using them in the vineyard as well for the end assemblies and are looking at doing more buildings up in Gisborne, using all Goldpine."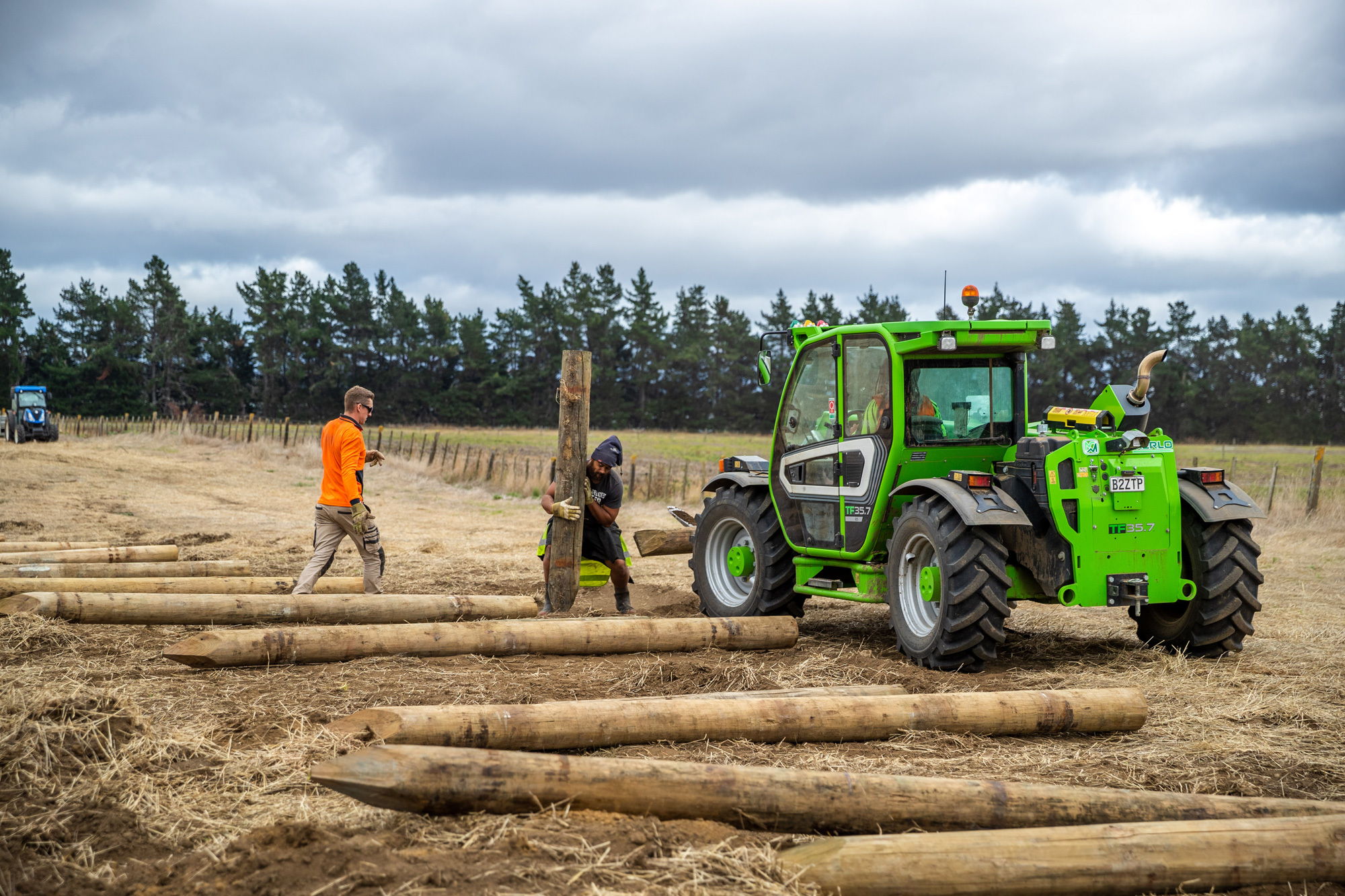 A lot of projects are coming up for Springhill Horticulture which will see them keep busy for a good while. Harvesting usually lasts around three to four months of the year, which will see around 200 workers handpick apples. Springhill is also thinking of expanding their Hawke's Bay location to accommodate and house these seasonal workers.
We are looking forward to seeing their upcoming projects come to life within the next few years.
Date posted: 25 March 2021