Goldpine
Russell Ferens: Not Just a Camp but a Whole Experience
Rotoiti Lodge Outdoor Education Centre
---

With Lake Rotoiti right on their front doorstep, Rotoiti Lodge Outdoor Education Centre is situated in the heart of St Arnaud at Nelson Lakes National Park, just a shy 80km south of Nelson. The Lodge offers a range of different programmes from outdoor activities, such as mountain biking and orienteering, to learning more about yourself and your peers.
Lake Rotoiti is known for its fantastic outdoor activities including boating, swimming, fishing, kayaking and hiking around the alpine village of St Arnaud. Russell Ferens, Director of Rotoiti Lodge Outdoor Education Centre, said that there was "a world of adventure to be had here".
Rotoiti Lodge Outdoor Education Centre first opened in February 1968. It was founded by a retired policeman, Noel Oxnam, who was a sergeant in the New Zealand Police. His vision was to create a place for youth within the area to be able to come and learn, using the natural environment as the core foundation. With a lot of individuals backing his vision, Noel went on to secure a location and funding for the project. All of the hard work finally paid off when the Nelson Lakes National Park Board accepted Noel's idea, although it required further funding to complete the project. Members of the public, businesses, volunteers and community groups all put in time and money to make this vision a reality. One of the main community groups to note is the Rotary Clubs in the top of the South Island who have been involved with Rotoiti Lodge since the very beginning.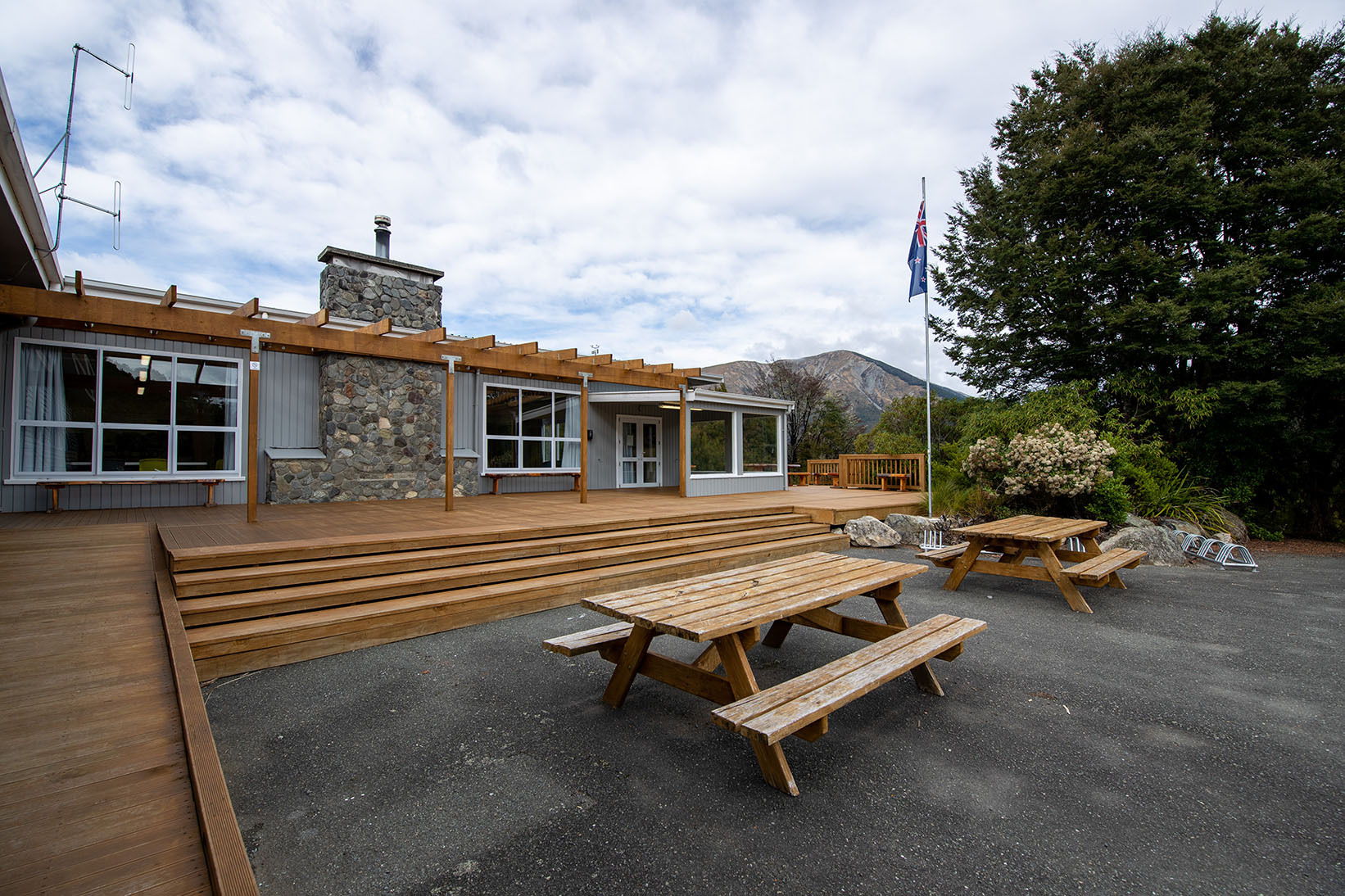 "In more recent years, we've developed a really strong relationship with Whakatu Rotary out of Nelson. It started off originally with painting working bees and then it developed into a bigger relationship. We've partnered with Whakatu Rotary and Rotary Groups from around the top of the South Island to complete the recent refurbishment that's gone through the Lodge," Russell said.
Trevor Marshall, Project Coordinator of Whakatu Rotary Club, was one of the team members that helped with the recent renovations and he told us about why he got involved with Rotoiti Lodge. "The whole Lodge here is really pivotal in terms of bringing children into exploring the outdoors and getting an introduction to the outdoors. Because today, so many kids never get a chance or an opportunity. The Lodge is actually owned by a trust which is made up of nine schools in the top of the South region and the principle ones who come and use it. It is an integral part of the community as a venue and as an education centre," Trevor said.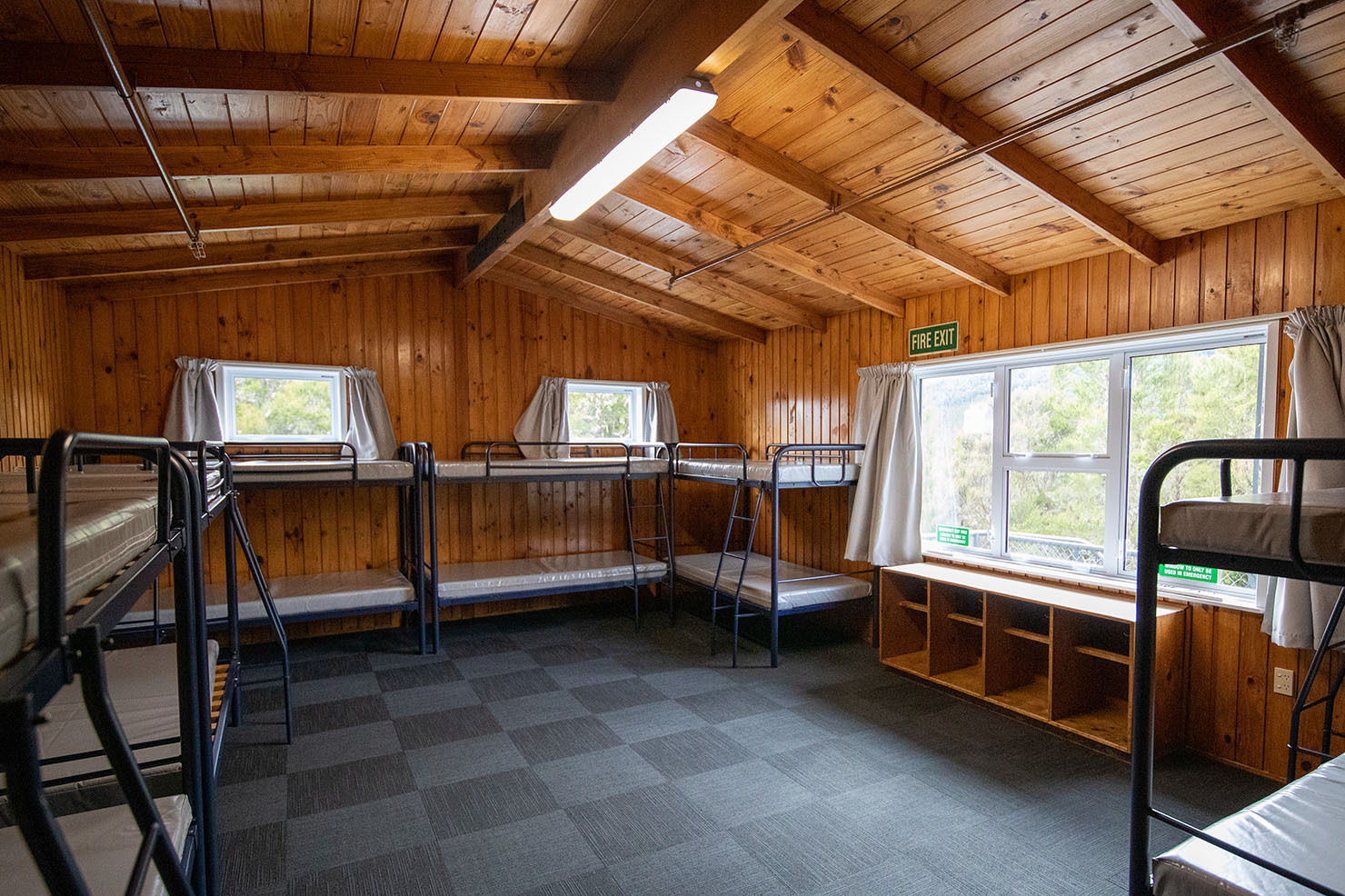 Prior to securing a full-time role at Rotoiti Lodge, Russell had a background in retail management and outdoor education. "Outdoor education is very diverse. It's not like back in the day when we'd go away on school camp – you'd walk and tramp, and you'd study flora and fauna. Nowadays, outdoor education is more diverse. It's about building healthier lifestyles and looking at how we react with others. As we've seen lately, we also need to build more resilience into our people, whether that be young kids at primary school or adults. So, the outdoors is a great framework for being able to do that. It enables people to experience a bit of hardship and challenge in a safe, manageable environment," commented Russell.
Rotoiti Lodge has a range of groups come through, but majority of them are school camps. Other groups include service clubs, family groups, weddings, businesses and craft groups. Rotoiti Lodge is open to anyone wanting to use their facility – whether it's for a retreat, a school trip or team building.
Date posted: 1 September 2021