Goldpine
Pairama Katipa-Maikuku and Hayze Carr-Rewi: First Time for Everything
Ōtorohanga Kiwi House
---

In the mighty Waikato region, we visited the February shed winners of 2020, Ōtorohanga Kiwi House, as they undergo massive renovations to their kiwi and native bird sanctuary.
As we all know, Covid-19 has stalled a large influx of international tourists from entering New Zealand, but this hasn't stopped Ōtorohanga Kiwi House from undergoing renovations for future visits. The Kiwi House has lost 80% of its revenue, which came from international visitors. They hope to get the popular native attraction ready for tourists again when 2023 comes around.
The construction of the winning shed started just a couple of weeks before we visited. There were still a few things that needed finishing, including the roller door and gutter brackets, but majority of the work was completed. We got to speak to two young apprentice builders that were on the job, Pairama Katipa-Maikuku and Hayze Carr-Rewi. These two were very excited about being able to call this the first shed that they had constructed from top to bottom.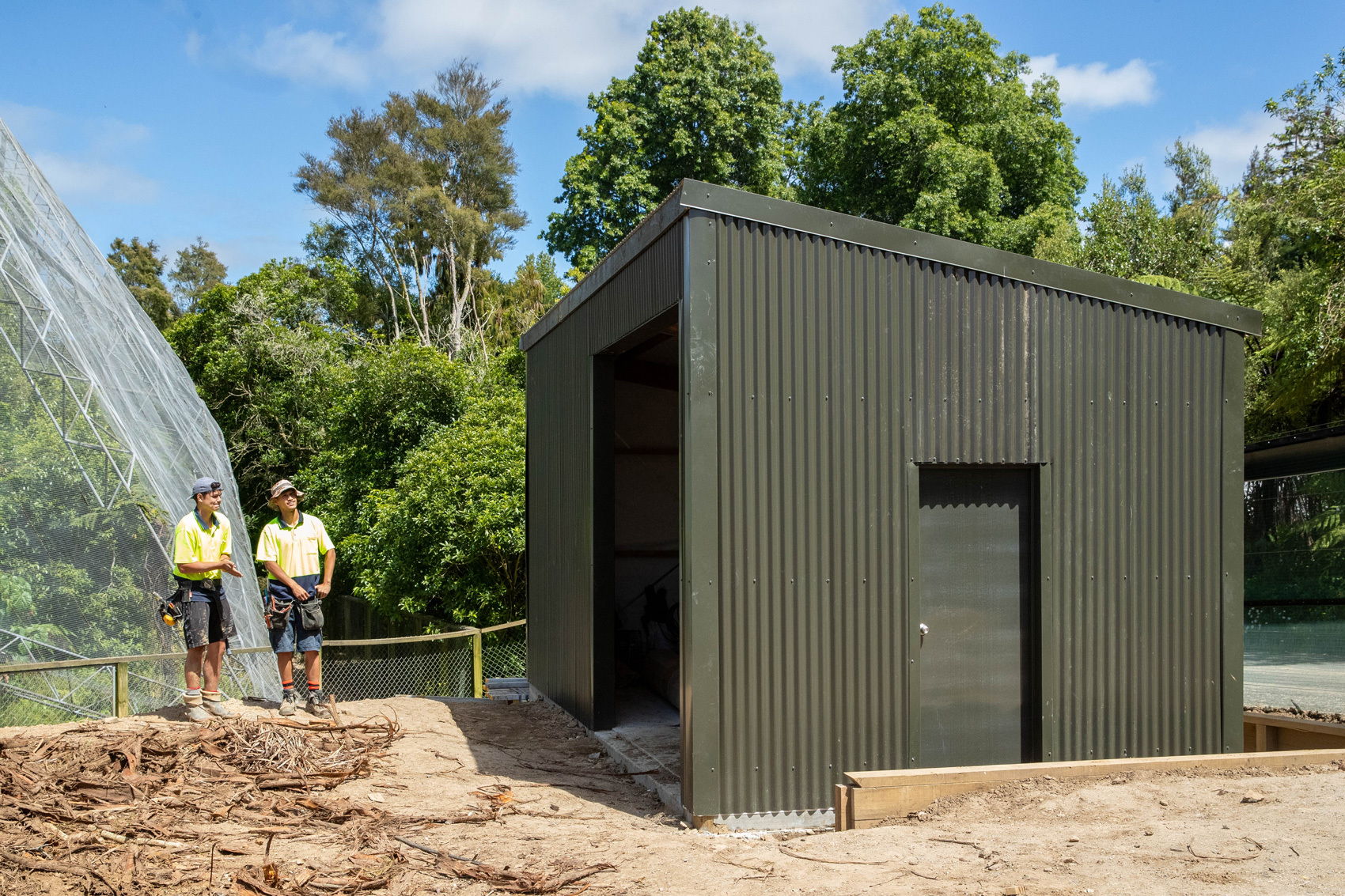 At Ōtorohanga Kiwi House and Native Bird Park, they have two Goldpine sheds on-site: the winning Farm Building and the Lean-To shed. The winning shed is used by the Kiwi House Environs Manager who looks after all the trees and gardens within the reserve, to store all of her gardening supplies. Their Lean-To shed they purchased is for storing utes and larger supplies that are too big to fit in the other shed.
Pai and Hayze are employed as building apprentices at the Kiwi House and have a love for working with timber and being around birds. Originally from Taharoa, a small village on the west coast of the North Island, they both now live in Ōtorohanga. Outside of work, Pai likes to make music and go to the gym. Hayze likes to play sport and is participating in the Ōtorohanga under 21s next season.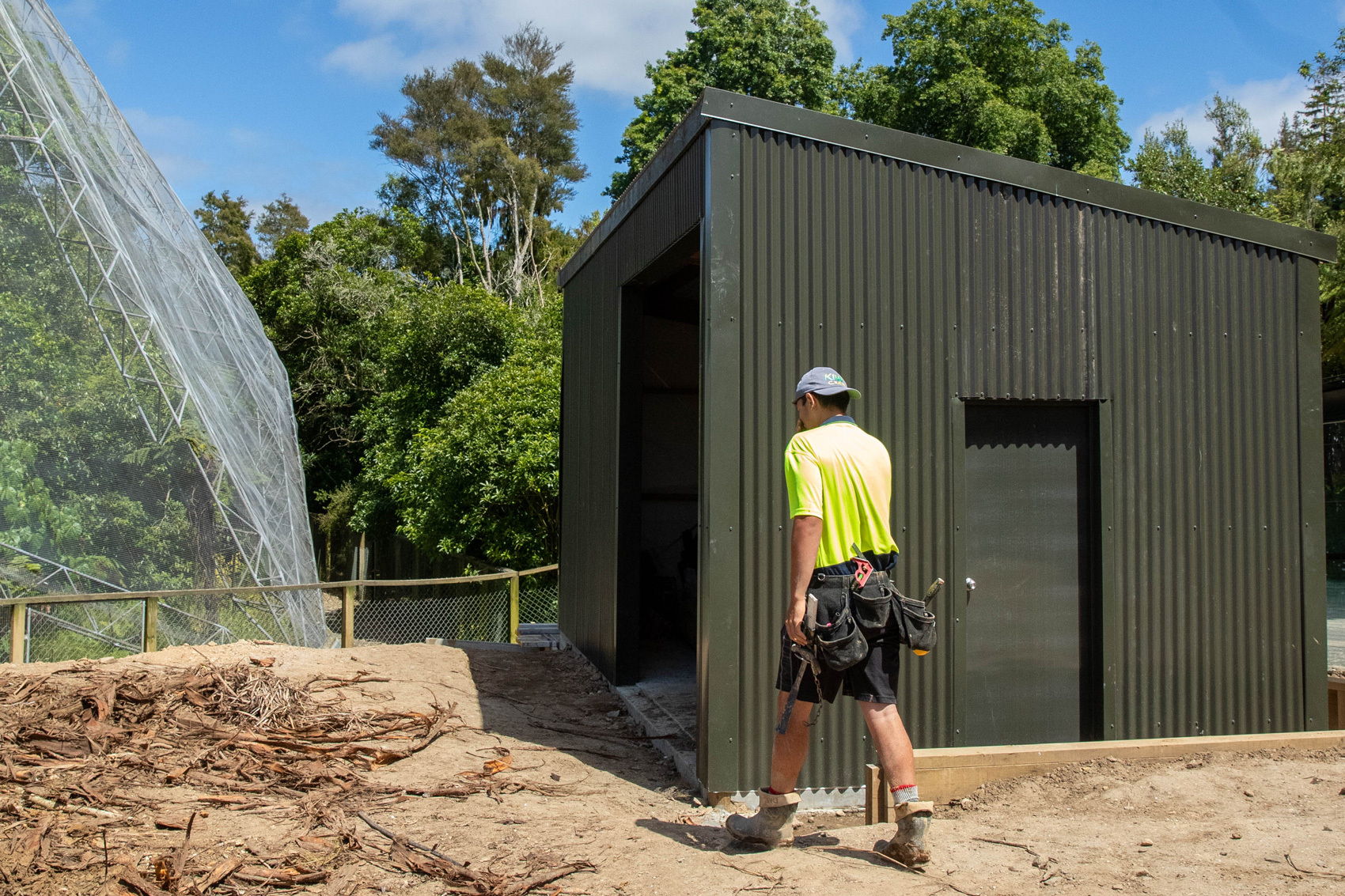 Ōtorohanga is their local Goldpine store with Nathan being their main contact. Both Pai and Hayze said that every time they deal with Nathan, he is really easy to communicate with. "Nathan is a really good guy and sometimes he likes to come around for a barbie (BBQ)," Hayze said.
When the staff at the Kiwi House found out they won the Goldpine shed, everyone was very excited and surprised as they only just bought their other shed not long before that. Pai and Hayze found Goldpine's products to be really good to work with as this was the first time that they had put up their sheds.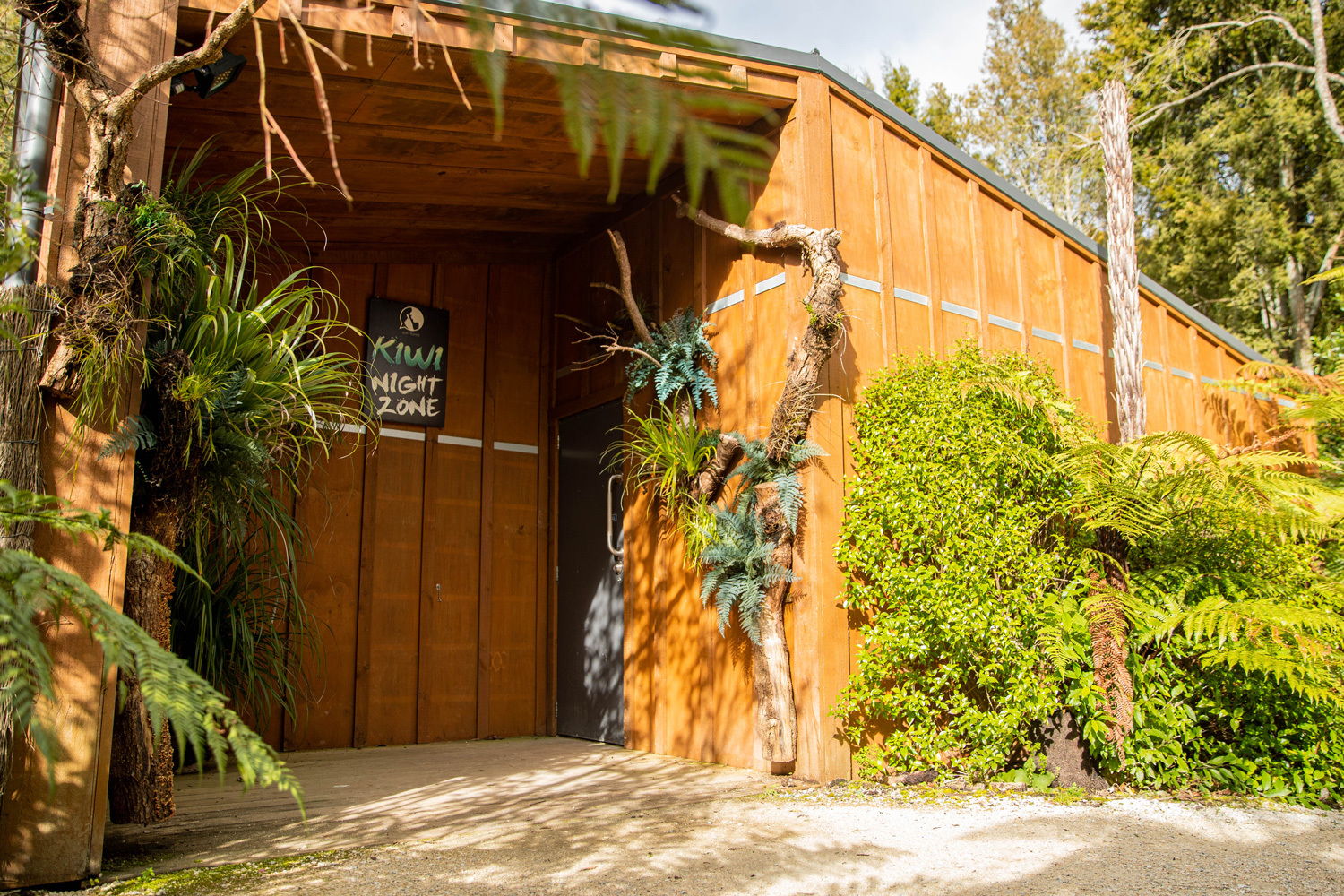 "Being new to the building industry and having Goldpine gift us a shed, it was a really good experience for me. Their kitset and their plans really helped us throughout the build as we didn't really know what to do or what we were going into – so yeah, they just helped out a lot," Hayze said.
Pai concluded, "overall we're really stoked with how the shed's been built. There are still a few things to do – finishing jobs here and there – bring on the customers now".
Date posted: 4 February 2021