Goldpine
Mat Cave: Hanging a Gate
Mj Cave Contracting Ltd
---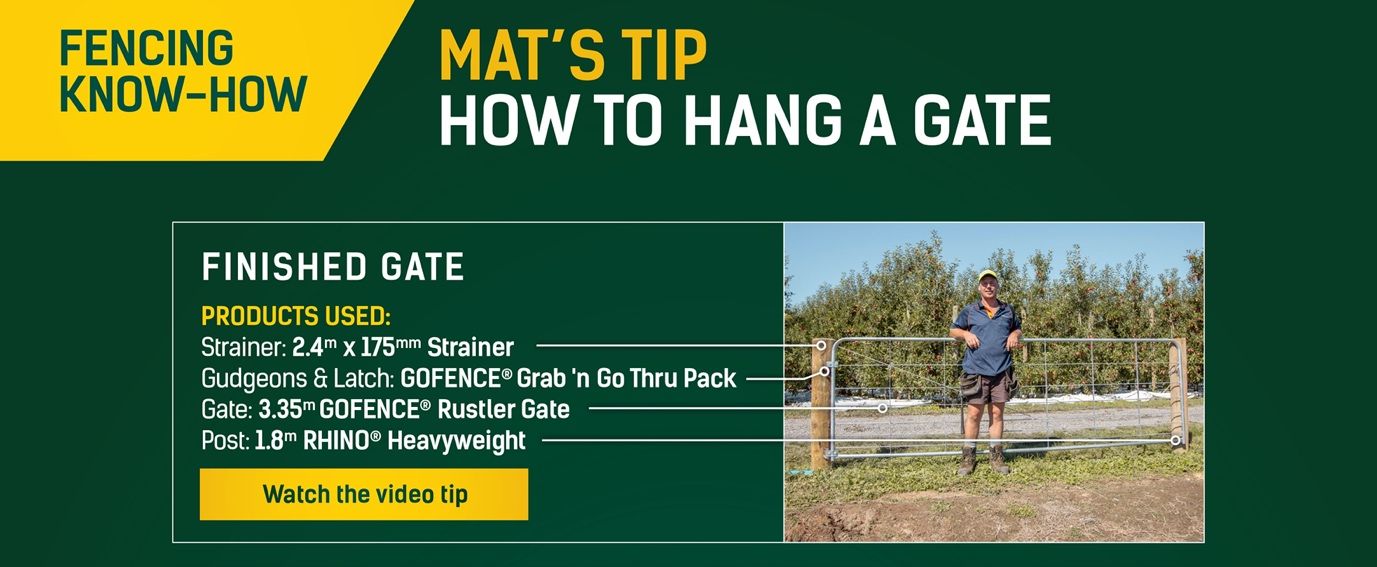 We visit Mat at an apple orchard out the back of Havelock North, where he is working on fencing a driveway off. The fencing "batten" has been passed through Mat Cave's family, he's now a third-generation fencer who has owned and been running his business MJ Cave Contracting Ltd in Hawke's Bay for over ten years.
Mat has been fencing for 15 years now. His most recent memory of fencing started off during his school holidays when he was just 13 years old. His grandfather — who started out as a farmer in Kaitaia — taught him and all of his cousins, pulling out fences and installing them for the forestry and farming community. From what Mat has told us about working alongside his grandfather, it sounded challenging! "He pretty much broke me, he would make me carry gates or gear in for 4 or 5km! It did give me a pretty good work ethic however." After finishing school, Mat went out and worked for a few contractors in the Hawke's bay before branching out on his own. With Mat also meeting his future wife, Raynae, whilst working on a fencing job, it's fair to say fencing has played a major part in Mat's life!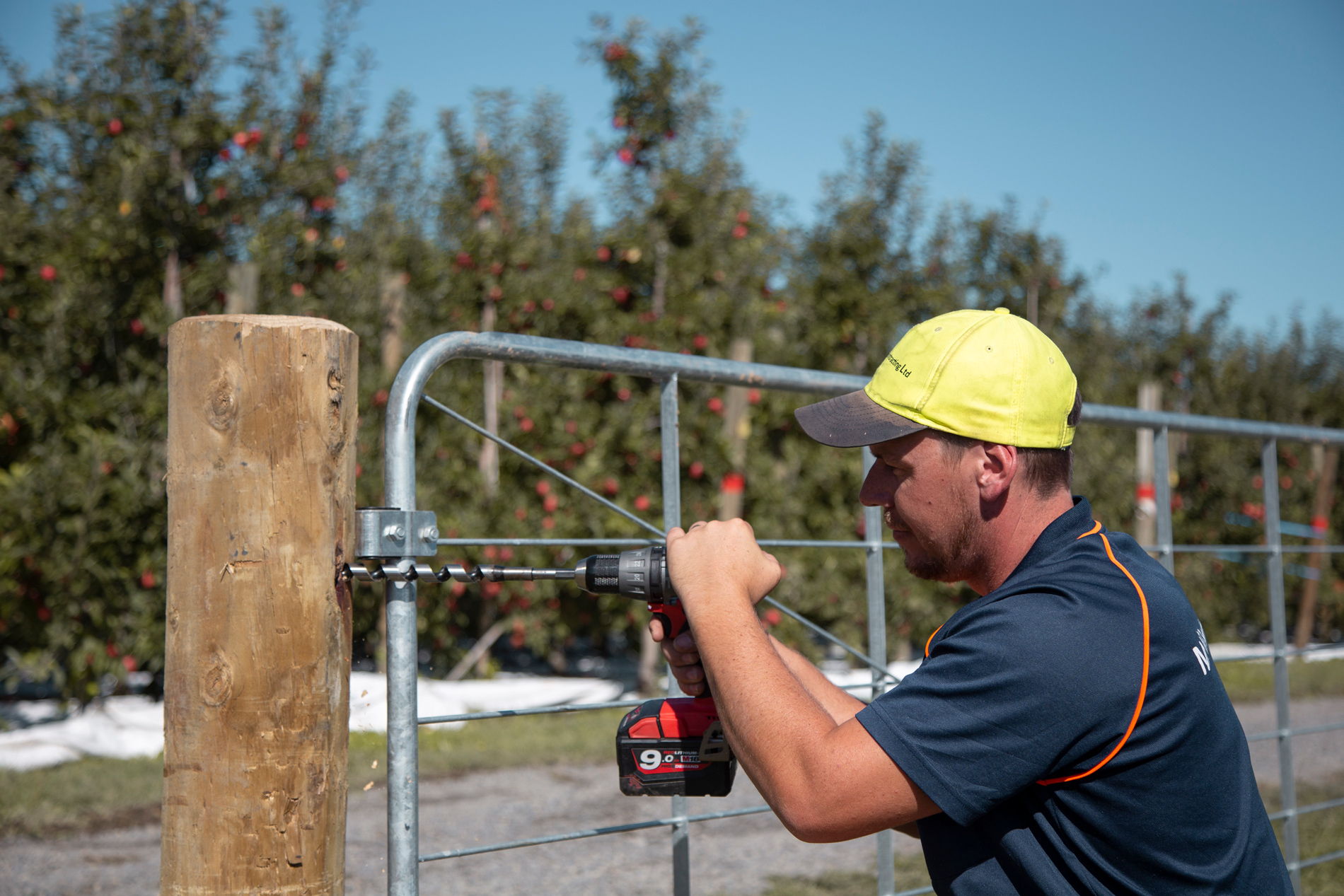 MJ Cave Contracting is predominantly based in the rural areas of Hawke's Bay, but that's not to say they don't provide a wide variety of services that range from farm and residential fencing to retaining walls, sheds and horse arenas. Mat has a team of four working alongside him out in the field and his wife Raynae, taking care of the office work.
Mat referred to the ground posing a problem as it hardens off during the summer months, but the quality of Goldpine's posts means that they are strong and can withhold any damage. "They're definitely strong and the price wise is good," Mat said. "Hastings Goldpine are our local store, the guys in there are awesome. They're always prompt with quoting for me or if I've got questions, they're more than happy to go out of their way to make sure we're happy."
Mat and his team generally hand pick their products themselves and when asked what his favourite product was, he responded, "The GOFENCE TORNADO Screws to be fair. I reckon that's revolutionised the world of fencing for rails. I asked Matt from Goldpine if we can get some screws and they sourced them for us — and next thing everybody's using them. We've saved a lot of time and money."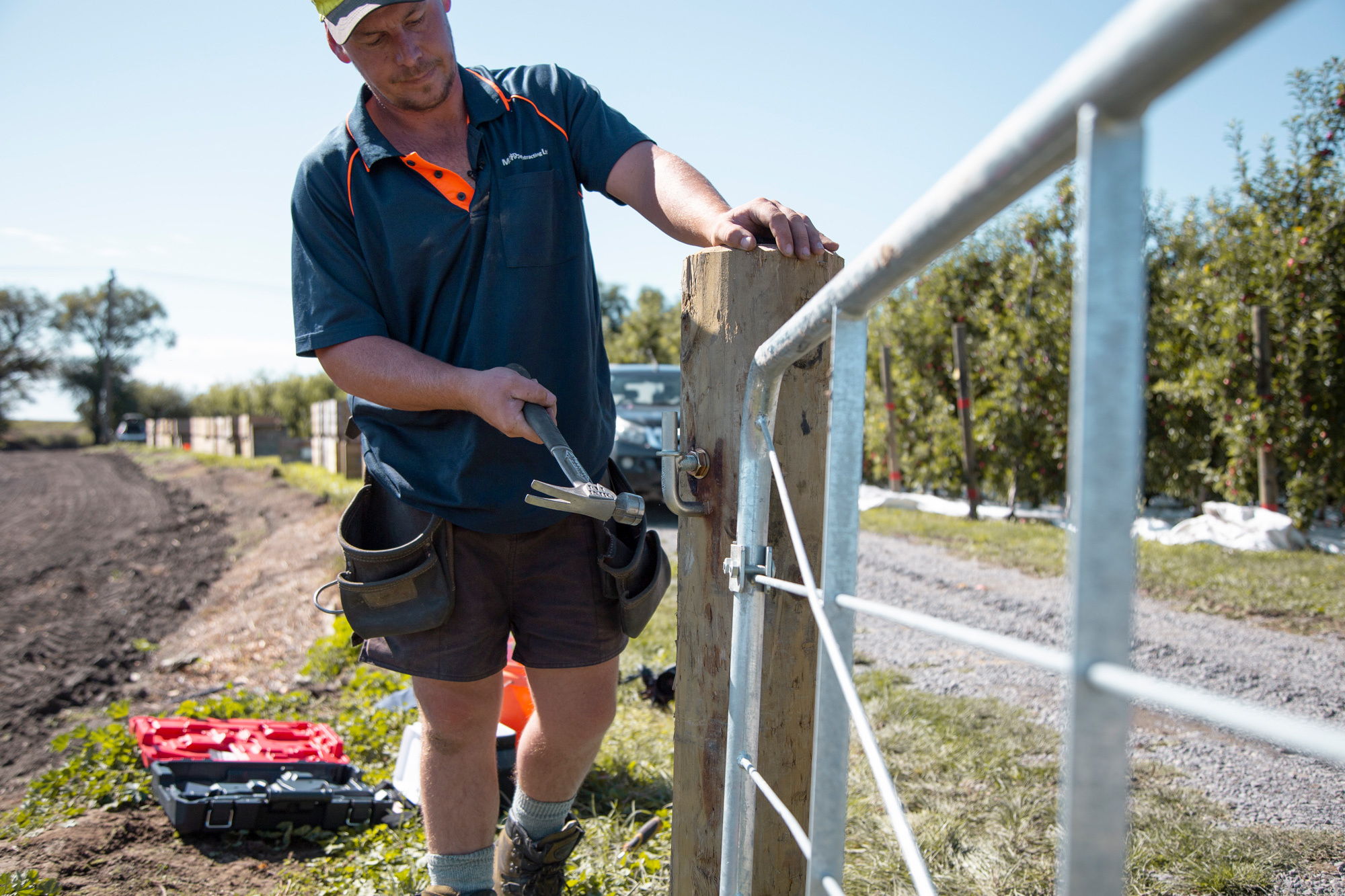 Talking to Mat it is clear to see that quality workmanship is something that his grandfather instilled in him and he now focuses on today. You also get a feeling that Mat is someone who is absolutely passionate about what he does.
Mat shares "What I enjoy most is being able to stand back and look at what's been achieved and knowing that the client is happy with the quality of the work and materials. It's great to bring a client's vision to life and not only meet but surpass their expectations. Fencing is ultimately there to keep something in, or keep something out, but there's no reason it can't also look great!"
Date posted: 22 October 2020