Goldpine
Luke Hartnell: Joining Two Hot Wires
Hartnell Fencing
---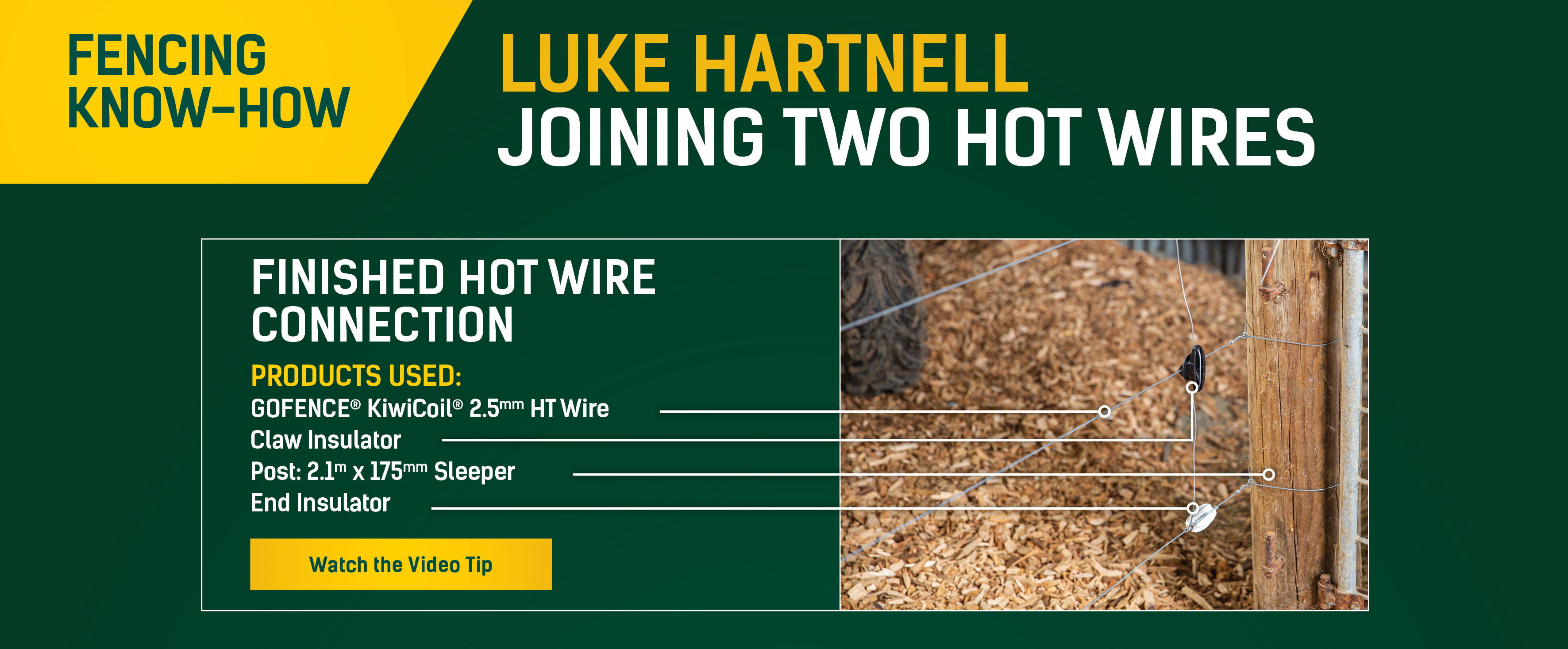 It was only a couple of months ago we saw Luke Hartnell and his teammate Luke Holmes take home the win for Waikato/Bay of Plenty region in the New Zealand Young Farmers (NZYF) Goldpine Fencing Competition down in Christchurch. This time, we caught up with Luke Hartnell of Hartnell Services in Pirongia as he showed us how to join two hot wires on a fenceline.
Operating since 2014, Hartnell Services provides a range of agricultural labour including machine operation, fertiliser topping and fencing. We visited Luke where he had set up a 3 wire electric fence in a barn at McGuire Draining & Contracting as the weather outside proved to be an absolute shocker.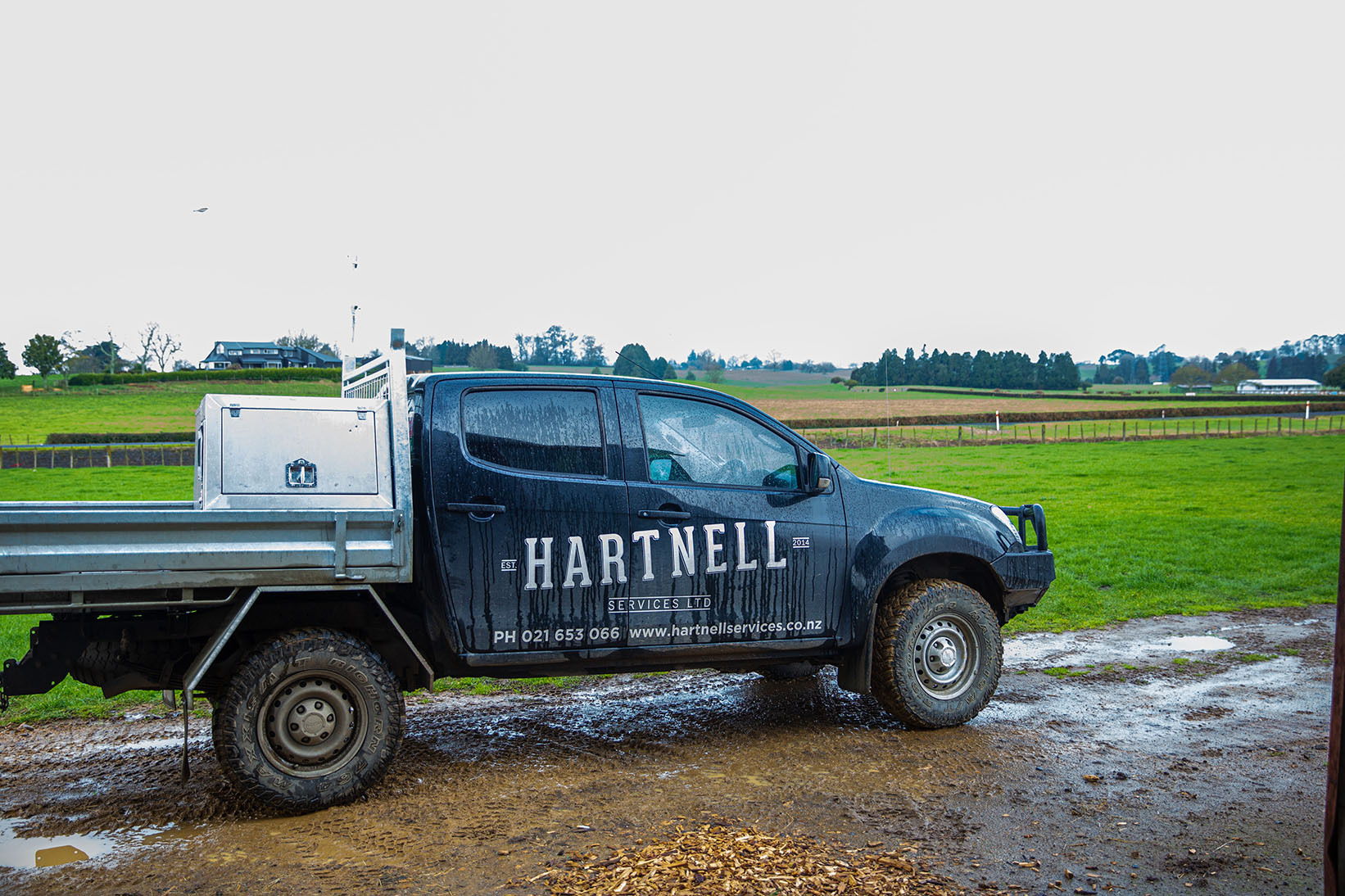 Luke has known Glenn of McGuire Draining & Contracting for four years as they do a lot of work together for the regional council. Luke's latest project for the council was completing 800 metres of fencing on the Waipa River.
Originally from Auckland, Luke and his wife have been in Te Awamutu for five years. Having done a stint in shepherding before finding a love for fencing, Luke spends a lot of time on lifestyle blocks producing 7 wire batten fences, or rail work. Batten fencing is his favourite as no fence is the same. "You've got to think about it and make sure that everything is in the right place and that there is quality in the end product," Luke said.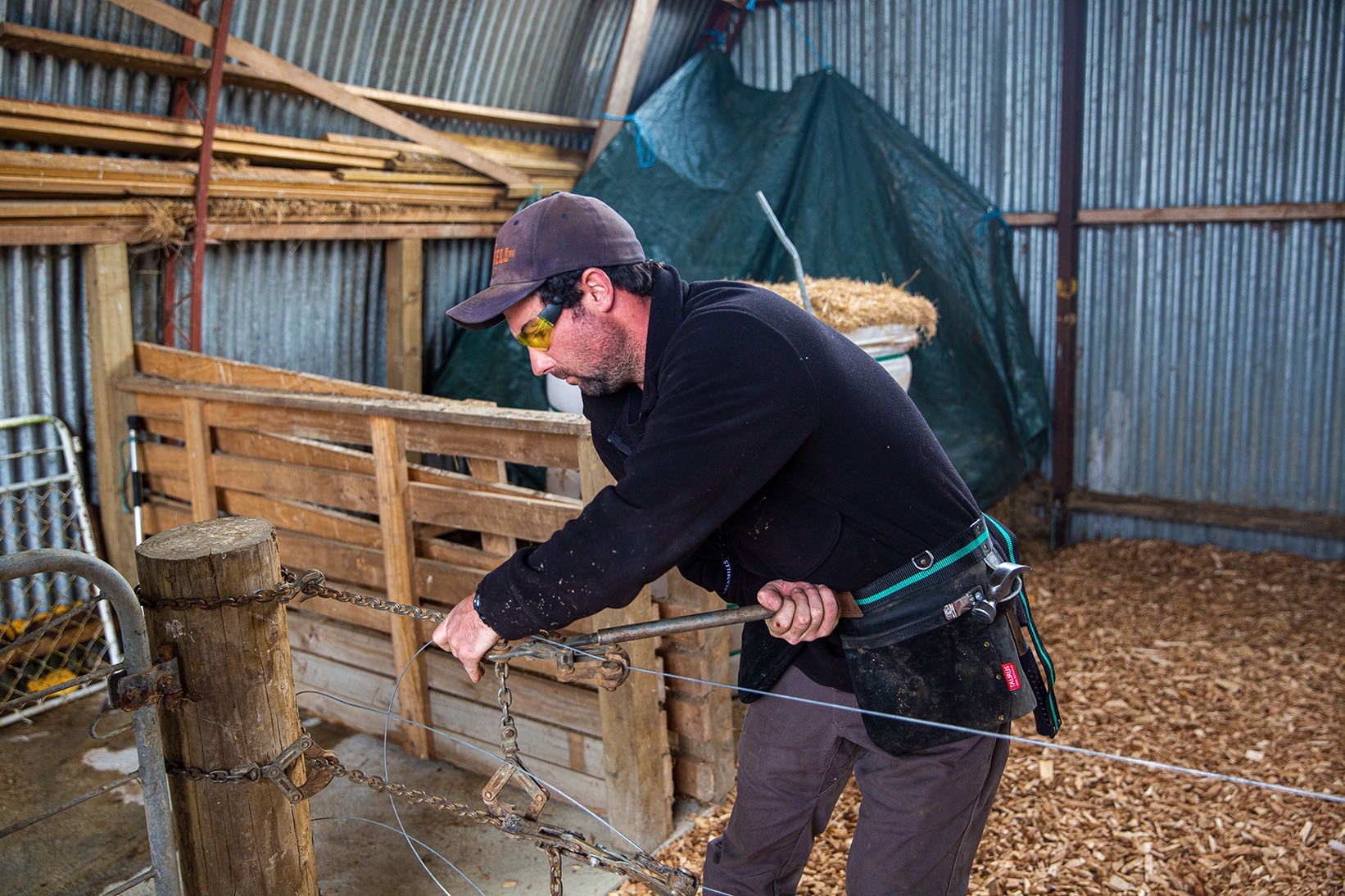 "Goldpine is our main supplier. I can just go to either the Te Awamutu or Otorohanga branch and they have everything I need. They're a great bunch of fullas."
Luke took some time off fencing for a few years and began working in the forestry sector doing logging until he got made redundant, along with the rest of his team. After lockdown, he started door knocking to see whether anyone needed ag labour and fencing services. "Mum and dad always said to me, get a trade and you can always fall back on it," Luke said. He started fencing again in December 2019 and has been keeping busy ever since.
"I enjoy fencing a lot – the job satisfaction is great. You get to walk away from it seeing the end product and people notice your fences," Luke said.
Luke is a member of NZYF and said that this year was his third time participating in the national final. He had only met his teammate Luke Holmes once before. Luke had competed for Holmes in the last event as he wasn't able to attend.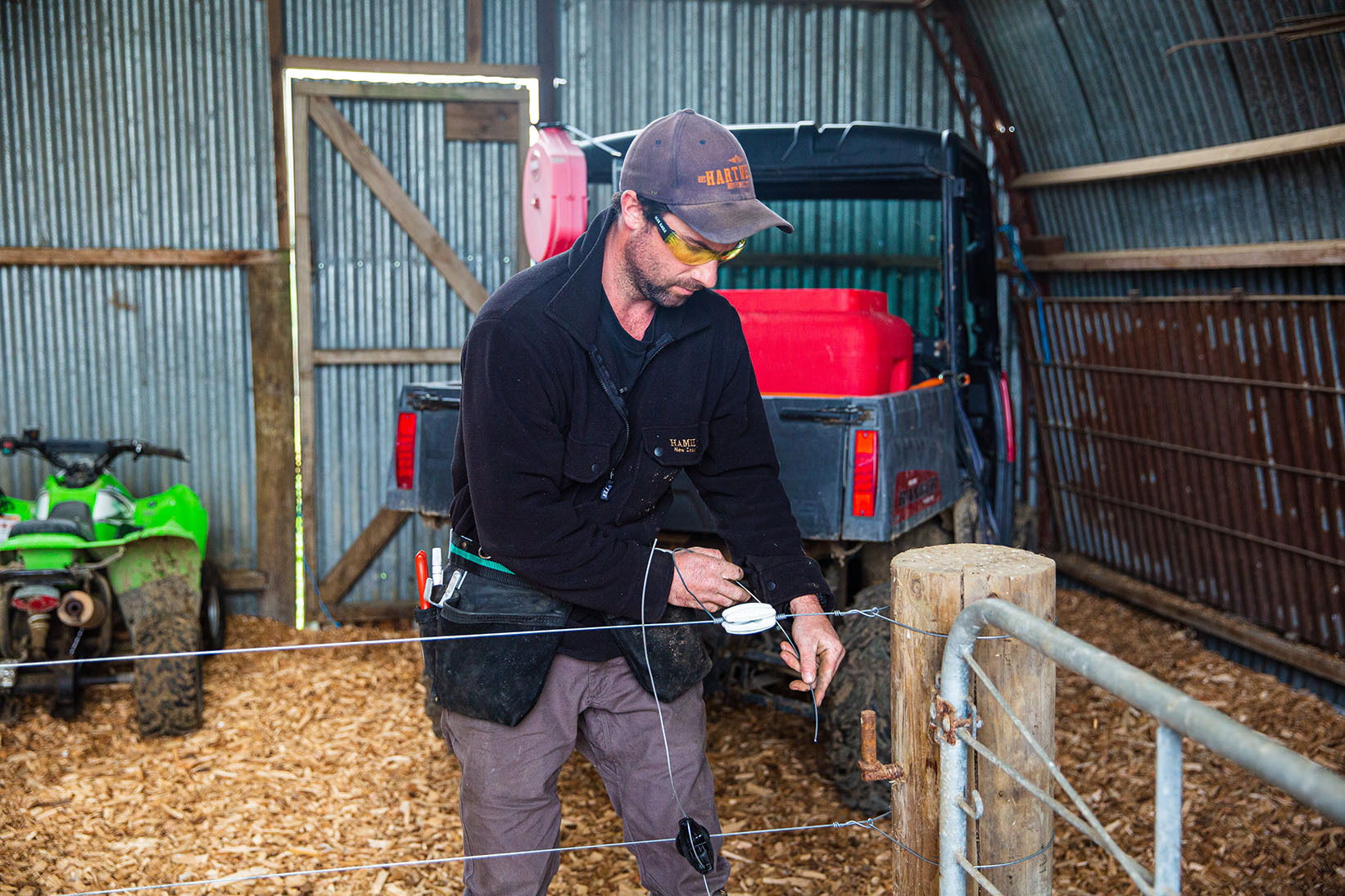 Taking home $500 worth of Goldpine credit and the NZYF Goldpine Fencing Competition title for 2021, Luke said that they are both pretty keen to compete again next year. Being second off the line, Luke didn't think that they would win. When it got announced, Luke leapt out of his seat and gave Holmes a big hug. "It was a good game I suppose you could say," Luke said.
Date posted: 5 September 2021