Goldpine
Lindsay Hayman: We Are More than Fencers
Hayman Fencing Ltd
---

In between the rivers of Rakaia and Rangitata, we visited Ashton Beach, mouth of the Ashburton river, where Lindsay Hayman is doing some fencing work for the local council.
In the native areas of Ashburton, we talk to fencing contractor and owner of Hayman Fencing Ltd, Lindsay Hayman. Lindsay is working on a project for the council to protect its fauna and wildlife from motorbikes and four-wheel drives doing damage in the region. Or as he liked to put it, "keeping the hoons out."
Lindsay Hayman started farming at just 16 years old working on local stations around Canterbury. After studying agriculture at Lincoln University, the only thing Lindsay wanted to do was to get into farm management – which he did for a few years after stints of mustering in Australia and New Zealand.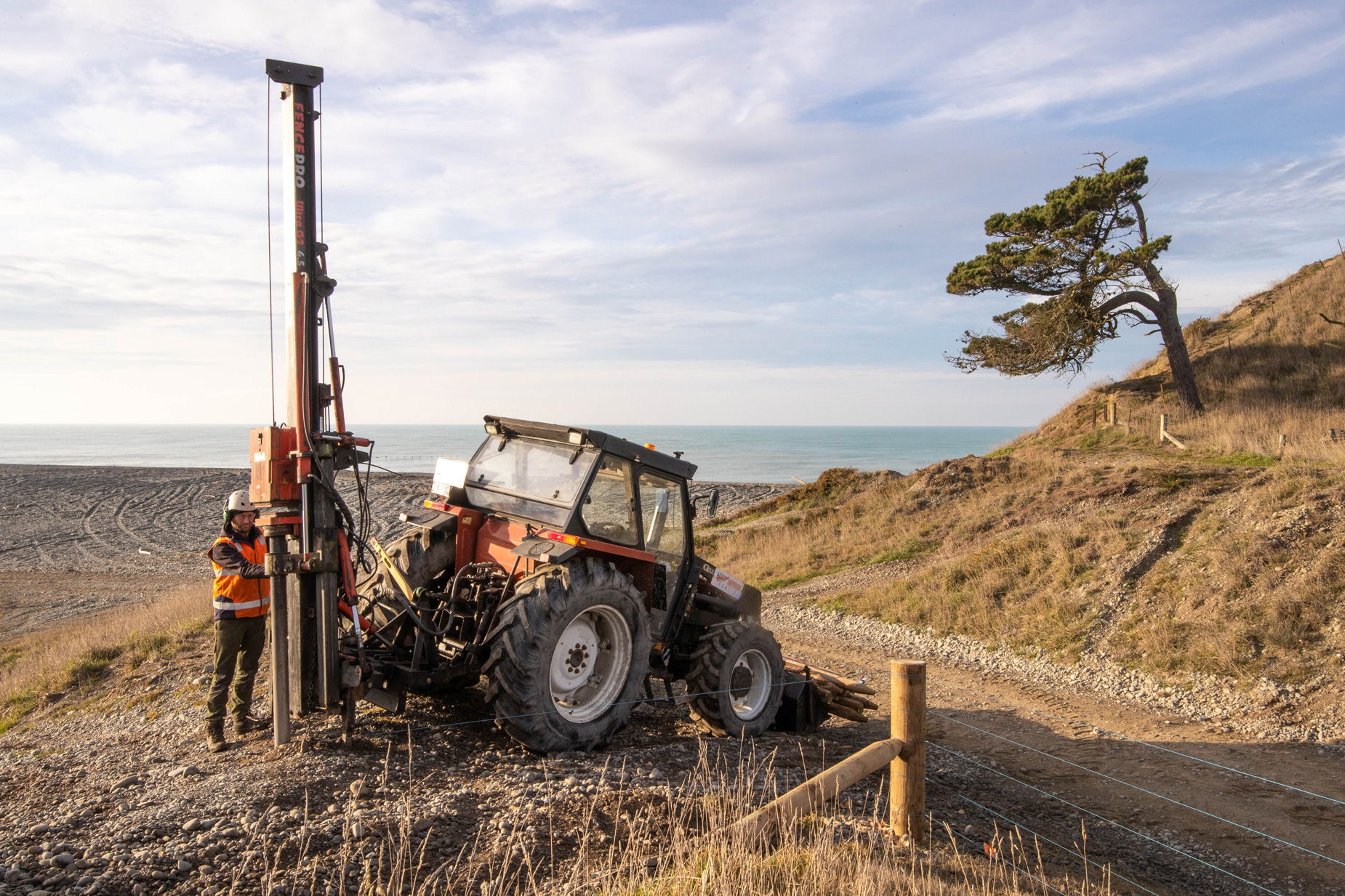 The dairy industry was booming and in between farming jobs, Lindsay used to work for contractors, where he would put in the long hours. At the time, he had a young family and wanted to have weekends off to spend time with them. With priorities changing and Lindsay wanting to have a regular 8 am-5 pm job, he realized that farm management wasn't what he wanted to do long-term. Lindsay then went on to work with a fencing contractor for a few years before buying his own business in 2010 – Hayman Fencing Ltd. 
He learnt a lot of his initial fencing skills from Merv Green, who had been fencing for about 20-30 years at the time. Goldpine spokesman and a good mate of Lindsay's, John Noakes "Noksee" introduced Lindsay to the New Zealand Fencing Contractors Association (FCANZ). This is where he was able to refine his skills and mingle with other contractors. Quickly enough, he ended up on the board and has been on it for about six years now.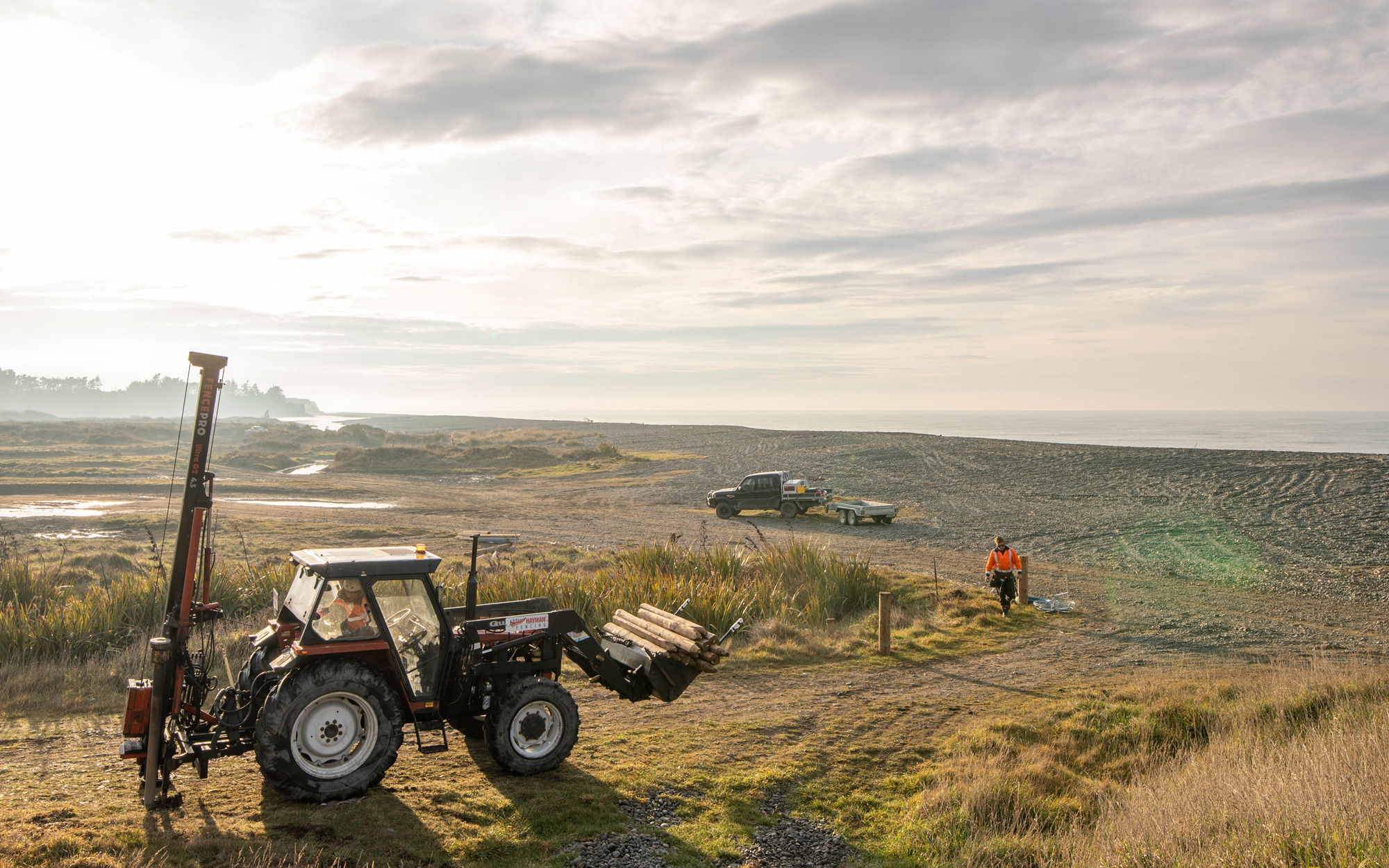 Lindsay won the South Island fencing competition a few years back which gave him a ticket to enter the Golden Pliers championship at Mystery Creek Fieldays. He has also participated in a couple of other competitions, placing him second in the AMP show. When competing in these types of events, there needs to be a balance of speed and quality when it comes to winning.
"Fencing competitions and fencing in general is a lot of forward thinking, you got to be very organised. There's no use walking down the fence line and walking back empty handed, you've got to be multitasking."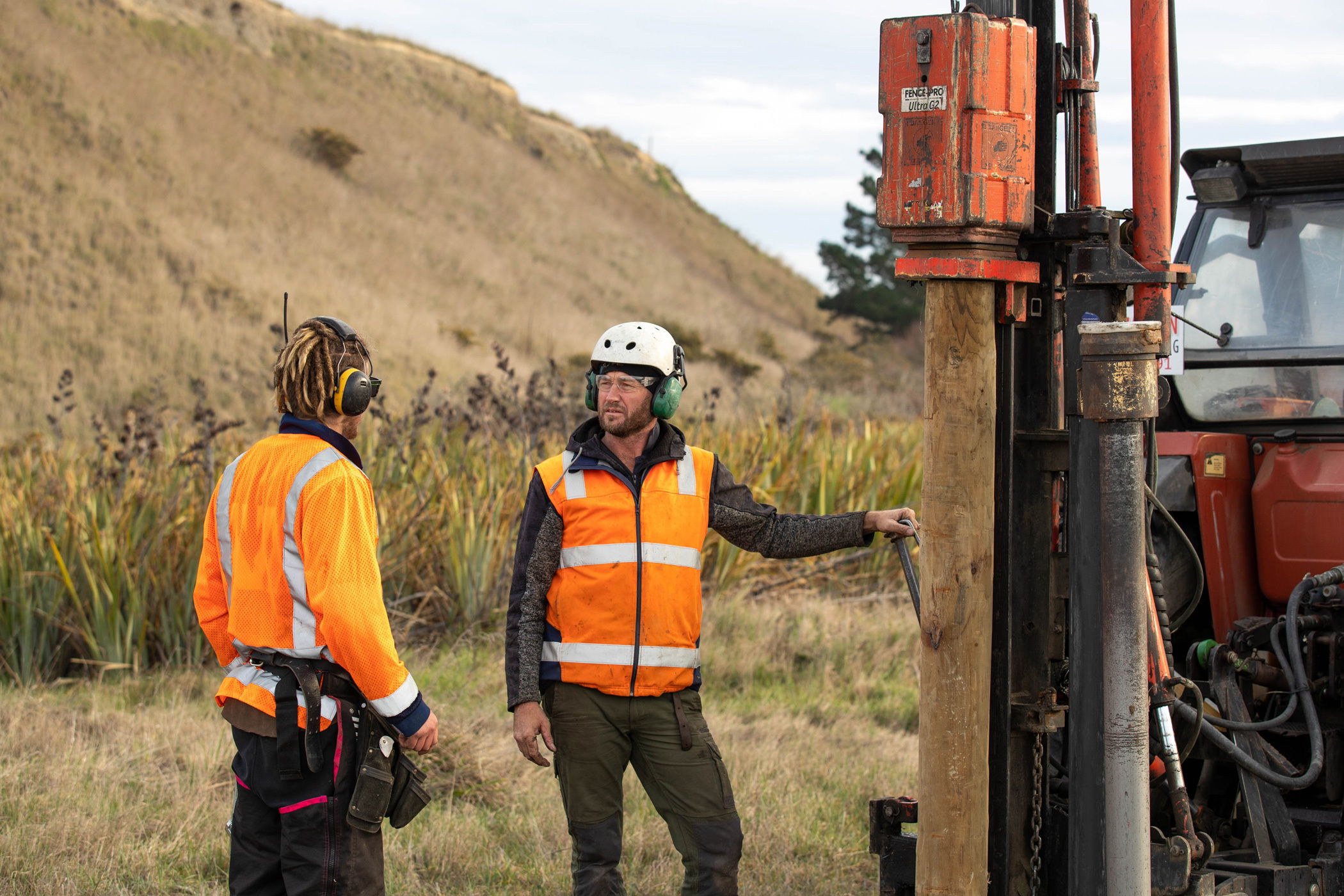 Lindsay works independently most of the time, on council and residential projects. His other workers, Dave and Angus would focus on the rural work. However, he would call on them if he needed a hand. When channelling his experience from his past competitions and also being on the board of the New Zealand Fencing Contractors Association, Lindsay would say that "quality is everything – that's product, workmanship… the whole lot." He would always check in with his guys to make sure that things were being done right. They knew that if it wasn't, they had to go back in their spare time and fix it, so they liked to get it right the first time.
Fencing in Canterbury can be a little rocky. Using a spike on the back of the tractor is a usual thing for Lindsay and his worker – 95 per cent of the time they use this to get their fencing posts in. Especially around Mid Canterbury as there are only a few parts within this region with good topsoil.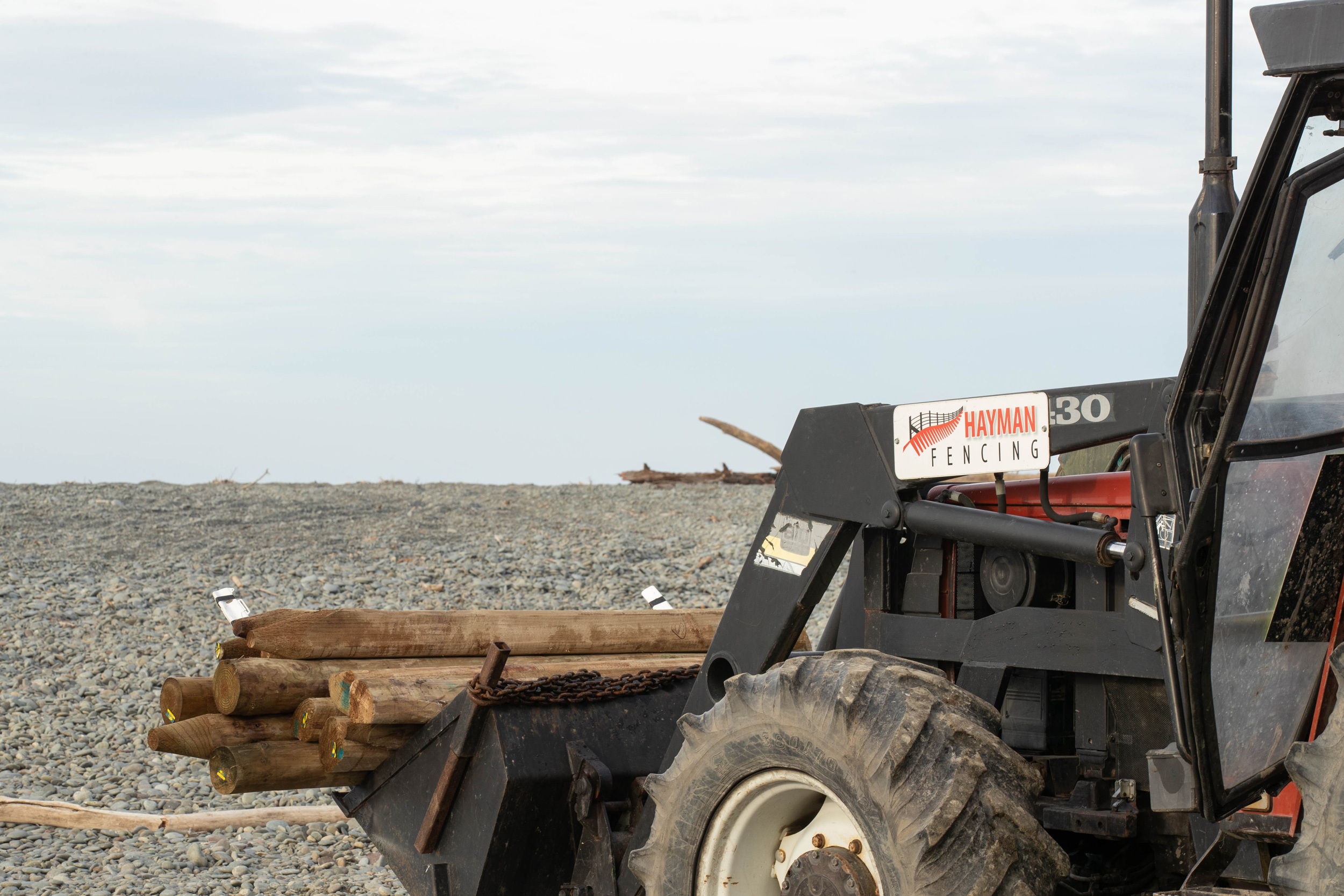 "I've always used Goldpine, and a lot of my clients use Goldpine through and through and that's all they use. They're always bringing gear out for you. If you're not happy with the stuff, they are quite happy to bring out better stuff for you. We deal with the Goldpine Ashburton team quite a bit, they're great to deal with, friendly – we're always having a laugh"
There's an old farming mentality around fencing but it's more than that. "It's just about promoting a professionalism standard and increasing the profile of fencing," Lindsay said. "If you're a geologist, an engineer – you name it – you got to know the loadings on posts and what they can handle and the right ground. We would often have demo days and conferences, so I've managed to grab a few local contractors into those days and it's just changed their whole attitude – what they hear through word of mouth and then what they learn from just being there." "But you're always going to get cowboys," he adds.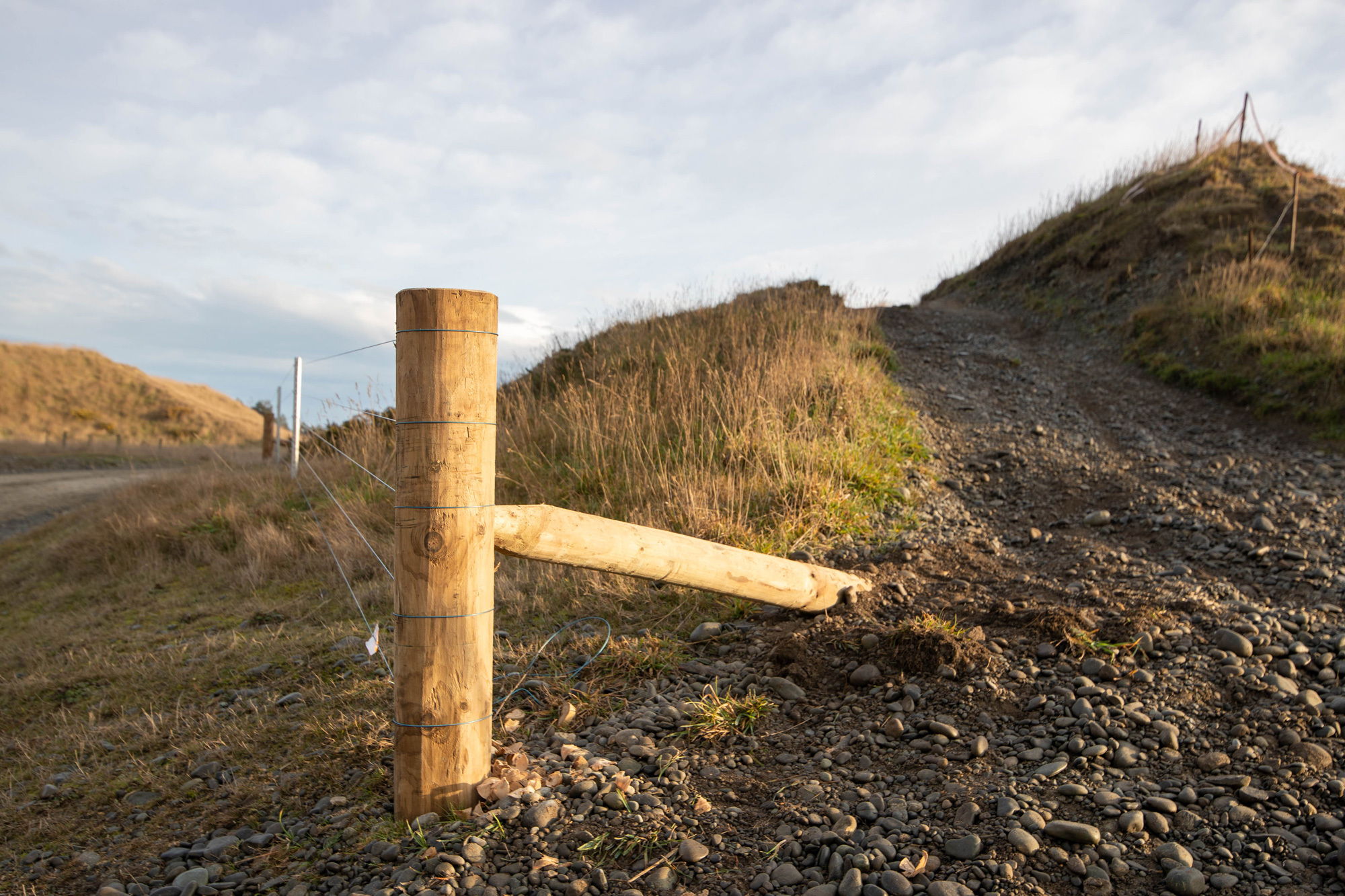 A fence is like a billboard for fencing contractors, and in this case, Lindsay has picked up work from clients who have seen his team's work, as well as word of mouth. They are also quite active online, posting photos and advertising on Facebook and their website. The client base is always changing but there have been some clients that have stayed with him for around ten years.
When Lindsay is not fencing, he likes to go hunting, namely goose shooting. He also practices martial arts twice a week to keep the body and mind fit for fencing. He also likes to dabble in a bit of photography. During the first Covid-19 lockdown, Lindsay found it fantastic, especially because they closed up shop for the duration and only had a few essential workers out doing jobs. This gave him time to do some of the things that he enjoys like going out running and spending some quality time with his children.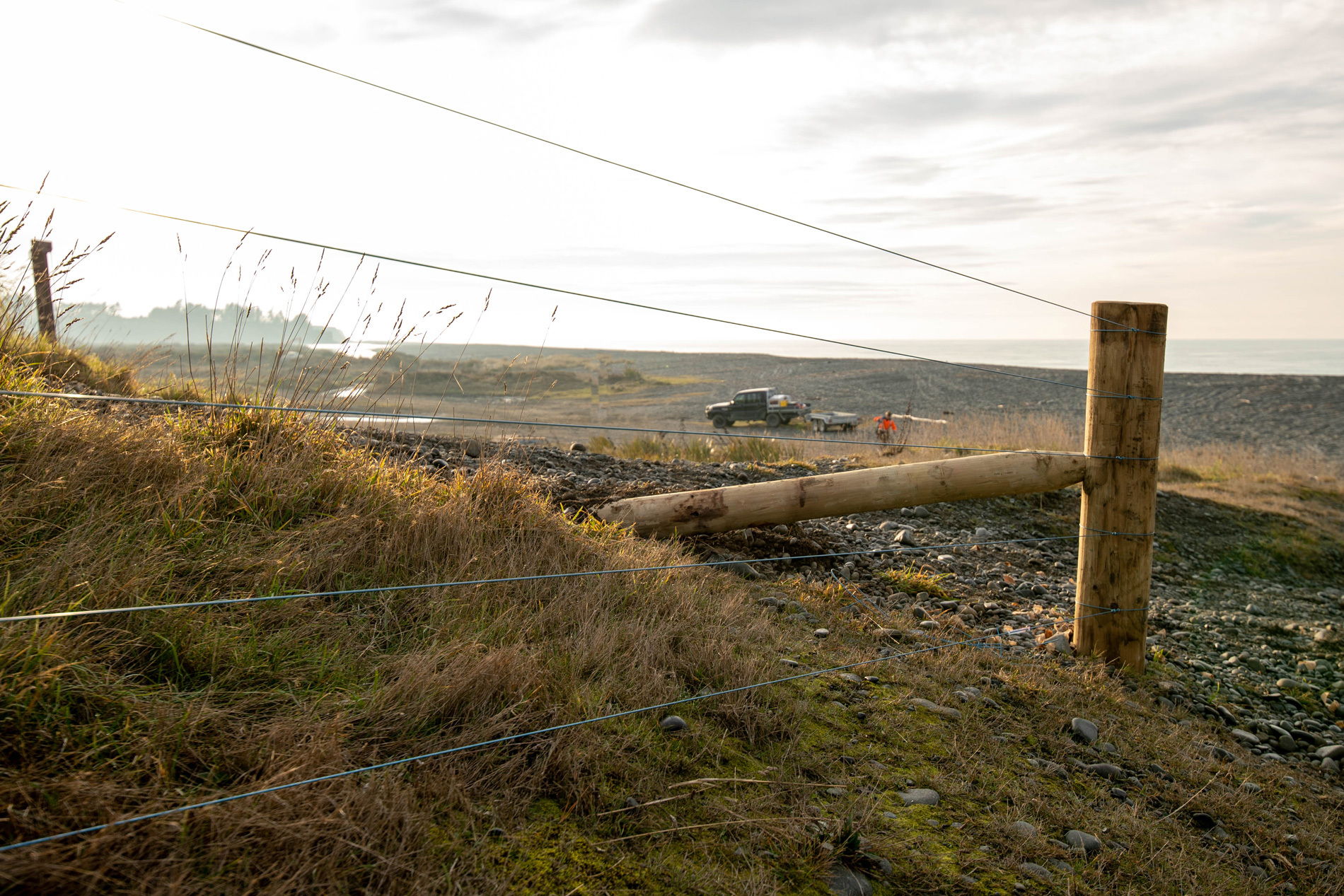 When asked where he sees the future of fencing going, Lindsay concludes, "the future is bright, as long as New Zealand's agriculture is strong, there's always going to be fences. Every farming sector needs a fence of some sort. Whether it's around their house or vineyards for grapes, apples or gooseberries – some sort of fencing is got to be done".
Date posted: 9 March 2021