Goldpine
Greg and Rachel Hart: Connecting the Dots - A Long Learning Process
Mangarara Station
---

Down a long shingle road, you will find Mangarara plastered in big red letters on a wooden batten fence. The family farm owned by Greg and Rachel Hart features an Eco Lodge where you can relax in the Central Hawke's Bay countryside.
Along with their on-site accommodation, Mangarara Station is a regenerative paradise that is open to the public, with the ethos of connecting people back to the land and how their food is produced.
Originally part of Elms Hill Station, Mangarara Station was founded by the Tiffin family in the early 1850s with the Tiffin brothers splitting the land and farming it. Greg's family moved up from the South Island and bought the land off the Tiffins in 1990. Greg and Rachel decided to join his parents six years later and have now been farming at Mangarara Station for 25 years.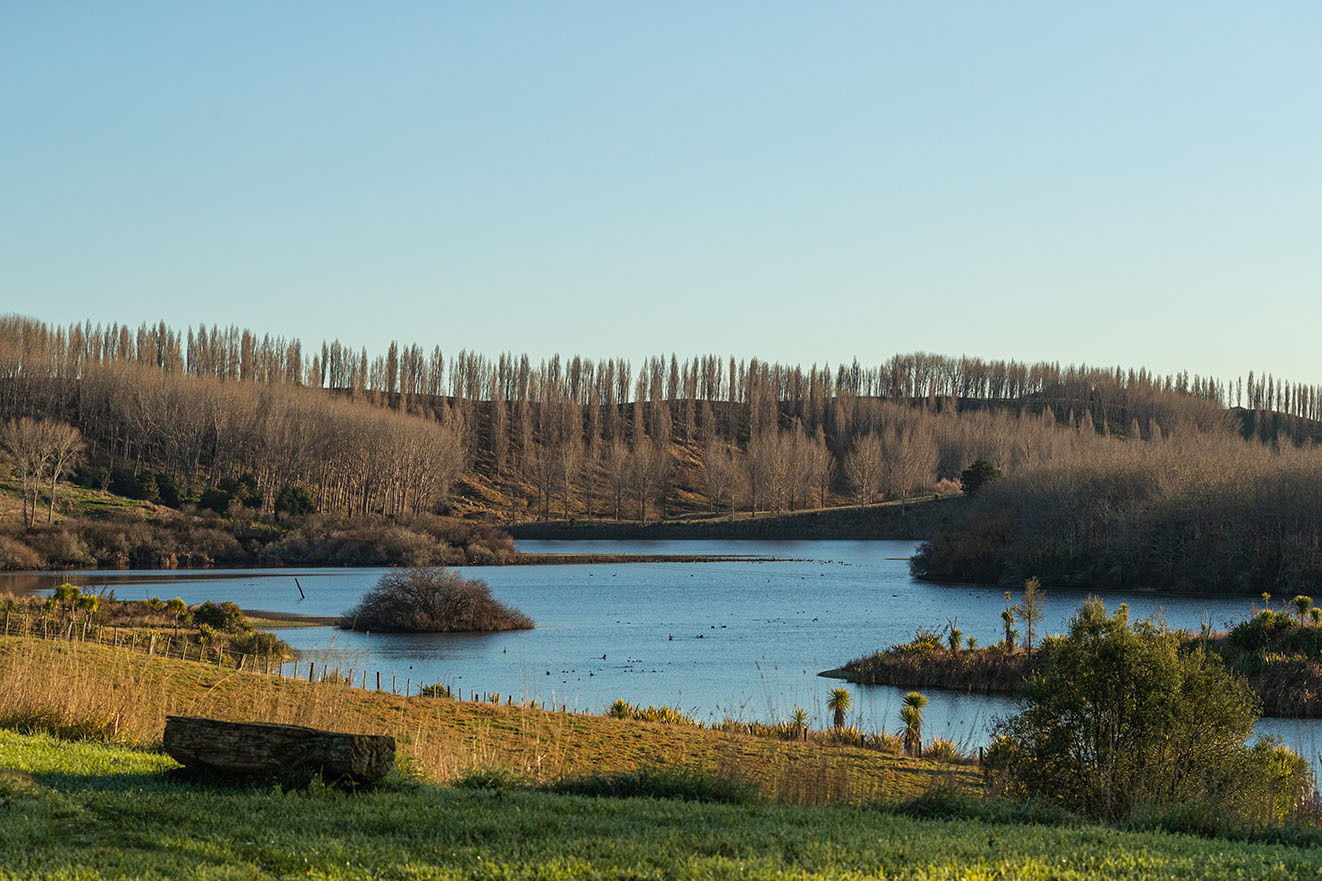 Mangarara Station equates to 600 hectares of total farm area, with 470 hectares of effective grazing area. Surrounded by native forest, Horseshoe Lake (Lake Kokohinepara) takes up around 30 hectares. The farm is managed by Greg and his stock manager, Joshua White. They run around 750 cattle on the property. Their cattle policy is a simple operation, supplying beef to local butchers.
Their sheep numbers have decreased over recent years and they currently run a trading policy for sheep. At Mangarara Station, they like to mix it up a bit so they've added some pigs, chickens, and an Eco Lodge to the farm. When the team at Mangarara Station are not busy with their livestock and Eco Lodge, they like to plant trees. In 2007, when Greg was learning more about climate change and the impact that it has on our environment, he set out to plant more trees on their station.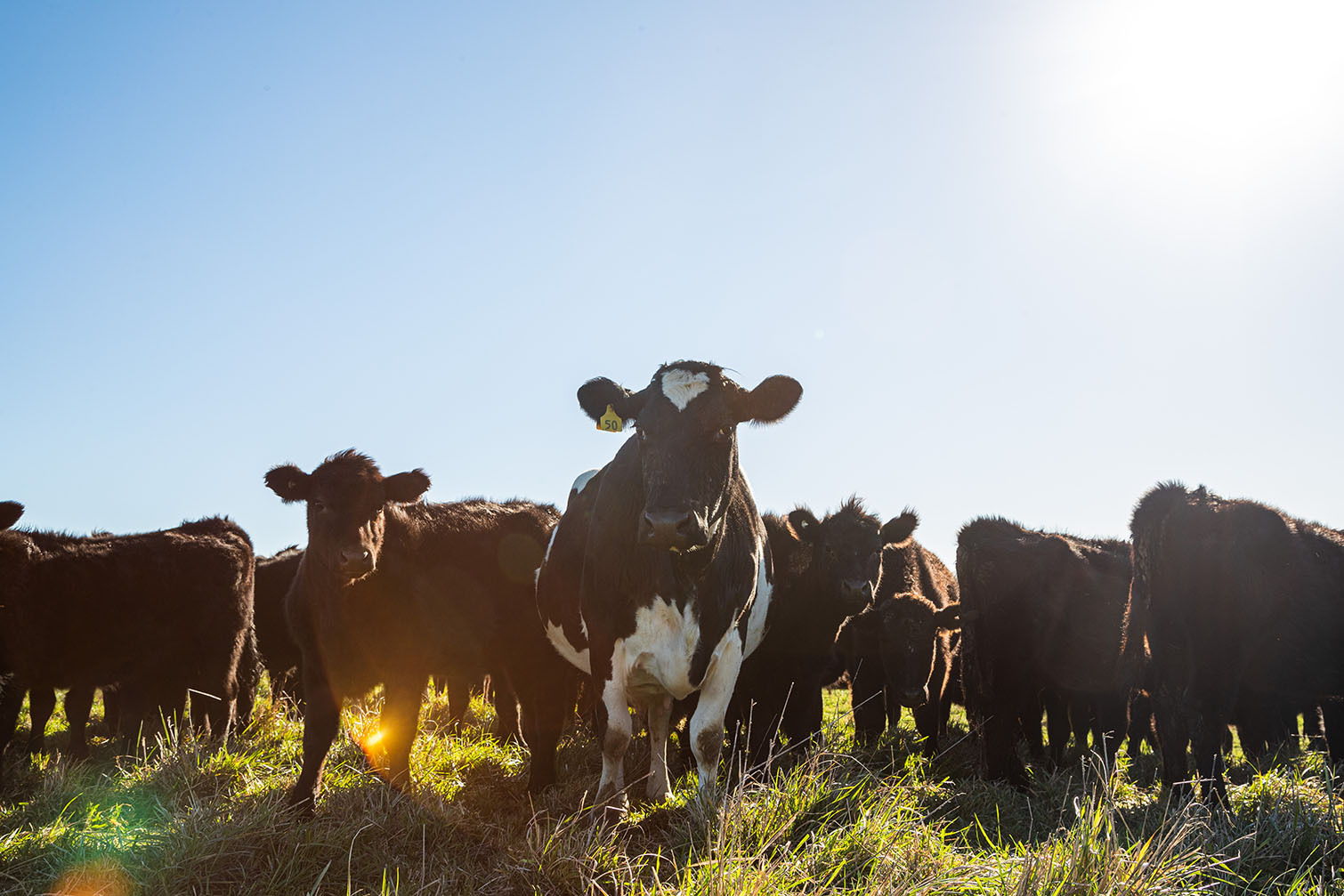 Greg reached out to Air New Zealand and asked if there was an opportunity to partner with them, swapping airpoints in exchange for a tree planting programme. At that time, Air New Zealand were in the process of starting the Air New Zealand Environment Trust and were working toward their first project. It just so happened that their project aligned with Greg's initiative to focus on building a sustainable future through tree planting.
Greg labelled it as "right time, right place" with regards to reaching out to Air New Zealand. Together they came up with a budget and over three years 85,000 trees were planted at Mangarara Station. The vast majority of them were New Zealand natives and were planted near a dry and eroding gully. These also included shelter throughout the farm to provide shade for livestock. After the three-year funding with Air New Zealand ended, Greg and Rachel have remained in close contact with the staff and have formed great friendships with them. They continue to visit the farm and stay updated with initiatives that they have been involved in.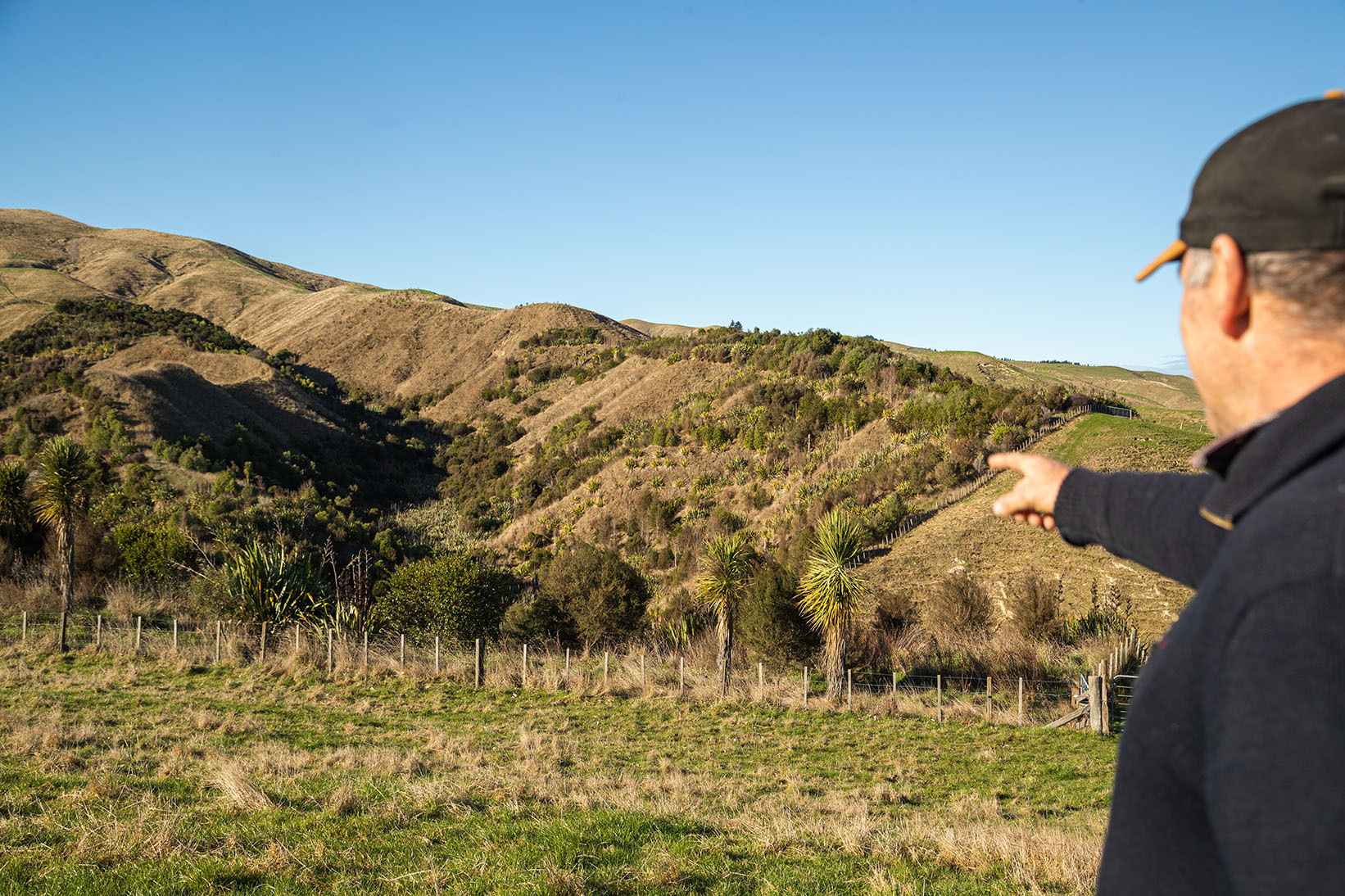 "I see a real opportunity in pastoral agriculture in New Zealand to plant more trees within the pasture landscapes. The reality is that New Zealand can't feed the world. We have to be targeting the highest paying markets in the world and they will demand really high standards of animal welfare."
"Hawke's Bay has hot, dry summers, and animals need access to shade," Greg continued.
Greg and Rachel have three children who are weekly boarders at schools in Napier. Greg's interests outside of work still involve learning more about sustainable farming methods. "I have to admit, as I've got older I have become more and more passionate about farming and the important role it plays at this incredible time of change that we're living in," Greg said.
"But I still enjoy getting off the farm and having a hit of tennis with friends in Waipukurau during the summer months. Then, whenever possible, getting the family up into the hills and going tramping."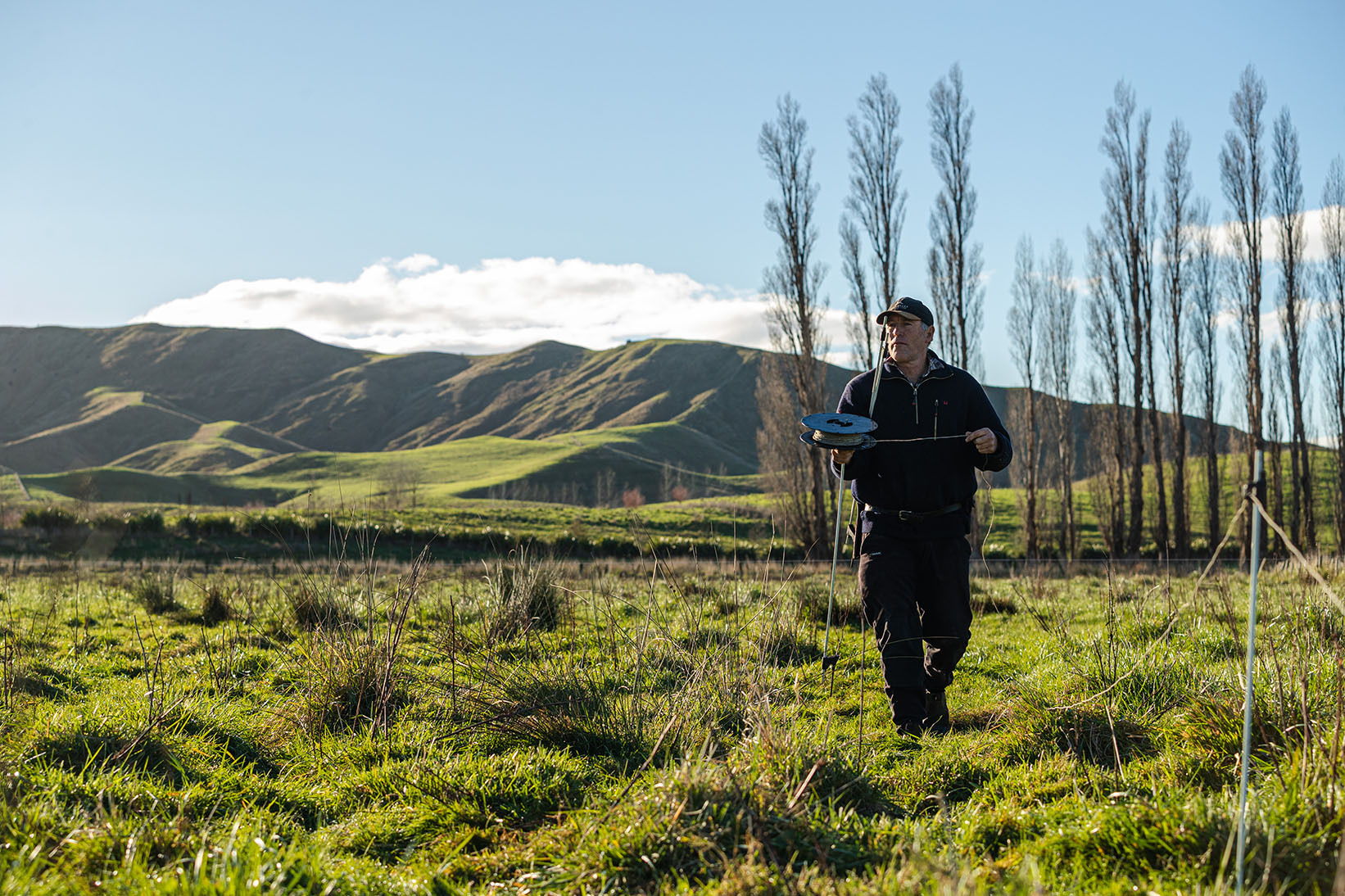 Greg told us that there is a massive opportunity for sequestering carbon in New Zealand with effective ways to reduce the impacts of climate change. "New Zealand produces something like 80 million tonnes of CO2 equivalents per year. And we've got roughly eight million hectares of pastoral agriculture. If we planted the majority of that land into silvopasture, that could offset 100% of New Zealand's greenhouse gases."
It's been a long and gradual process for Greg and the team at Mangarara Station, learning about sustainability which has resulted in increasing biodiversity, silvopasture and holistic grazing management. Another reason behind their transition was to reduce fossil fuel consumption, and since having children, Greg and Rachel are more aware of what food they're consuming and the future that they're going to leave for them. "The number one solution to fixing both human health and environmental health is with the food we eat," Greg said.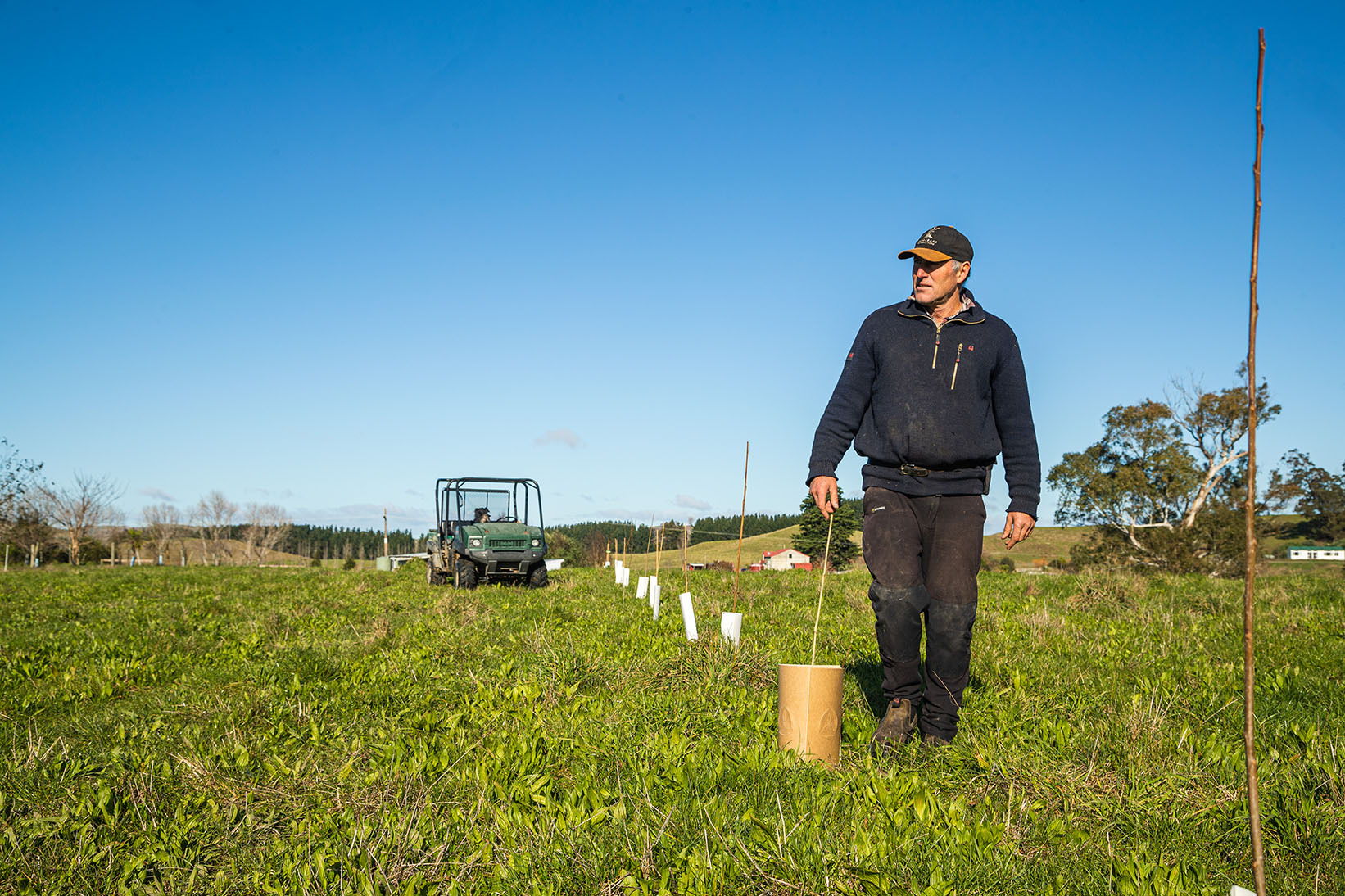 "The shift to regenerative agriculture begins with a change of mindset, from trying to dominate and control nature to actually looking at what nature does and trying to work with it and recreate those natural systems and cycles."
"The science is coming through now about the importance of the microbiome and the trillions of bacteria, fungi and viruses that live in us. It's about understanding that we actually have more bacteria cells in our body than we have human cells. We are intimately connected with nature and therefore the health of the soil, and the nature of the food, is critical to our health."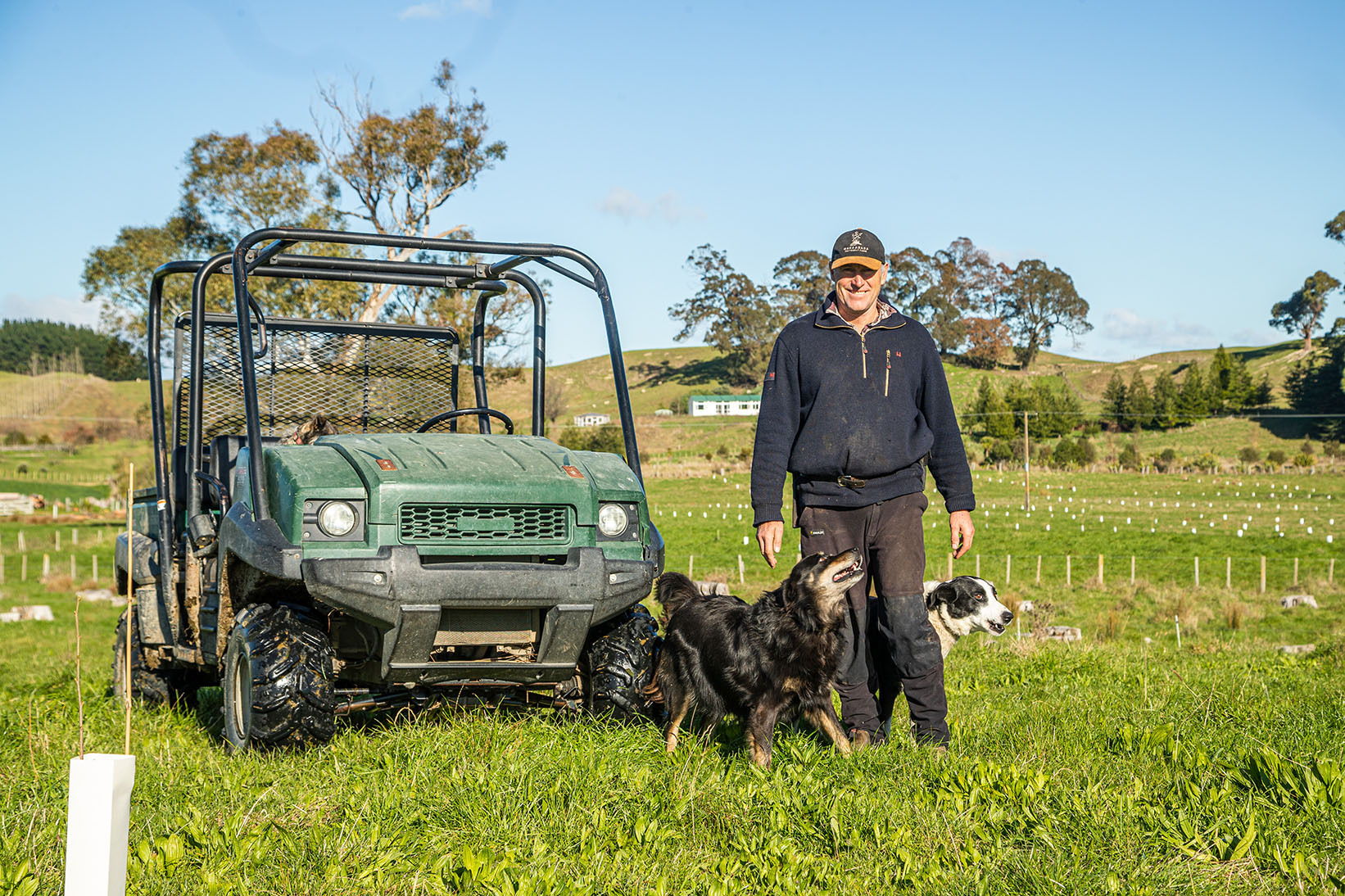 Greg finds a lot of his inspiration and teachings from an American farmer called Joel Salatin. One of his quotes that Greg has used in a recent TED Talk was, "Food is our ecological umbilical cord that connects us to the ecosystem that grew it."
Greg and Rachel hope to optimise life at Mangarara Station through their tree planting, carbon sequestration techniques, healthy soil, livestock and welcoming hundreds of visitors to the farm each year.
Date posted: 4 September 2021