Goldpine
Drew Hunter and Wayne Sowman: She's a Job for Life
Friends of Rotoiti
---

Based in St Arnaud at Nelson Lakes National Park, we met up with the foundation members of Friends of Rotoiti, Drew Hunter and Wayne Sowman, as they talked about their conservation and pest control initiatives.
Friends of Rotoiti have been working in the Tasman Region since the Department of Conservation (DOC) set up the mainland island back in 1997. Drew Hunter, a retiree of eight years spent all of his working life in Nelson before moving to Lake Rotoiti and getting involved with conservation efforts within his area. It all started when DOC had a call for volunteers and from there on, Friends of Rotoiti was developed.
Wayne Sowman, also retired, bought a place in Lake Rotoiti in 1994, around the same time as Drew. He ended up getting involved with Friends of Rotoiti in 2001 and is now the co-ordinator of the Whisky Falls, Speargrass, and Mt Robert traplines.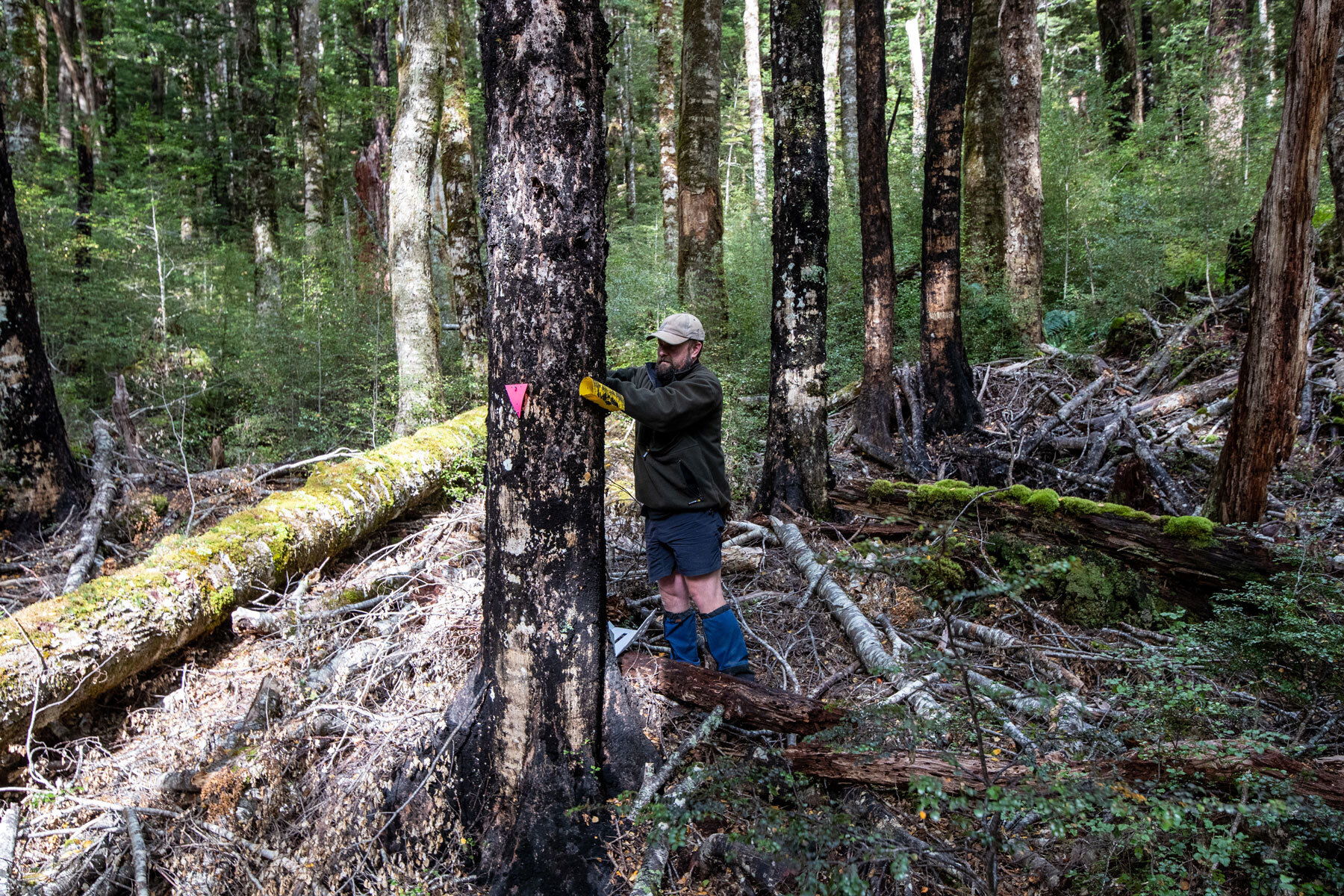 Three years ago, Friends of Rotoiti was formed as a charitable trust for the benefit of receiving funds for their conservation efforts. They have an agreement with DOC where they cover the outer edges of Nelson Lakes National Park, while the mainland conservation work is still covered by DOC. Over the years, Friends of Rotoiti have formed a great relationship with DOC, predominantly with the biodiversity side of the organisation.
Both organisations play a vital role in helping to protect New Zealand wildlife. On our visit, we got the opportunity to speak with Melissa Griffin, Senior Ranger for Biodiversity at DOC. Melissa has a background in entomology, where she worked with insects, but has a passion for protecting the whole ecosystem.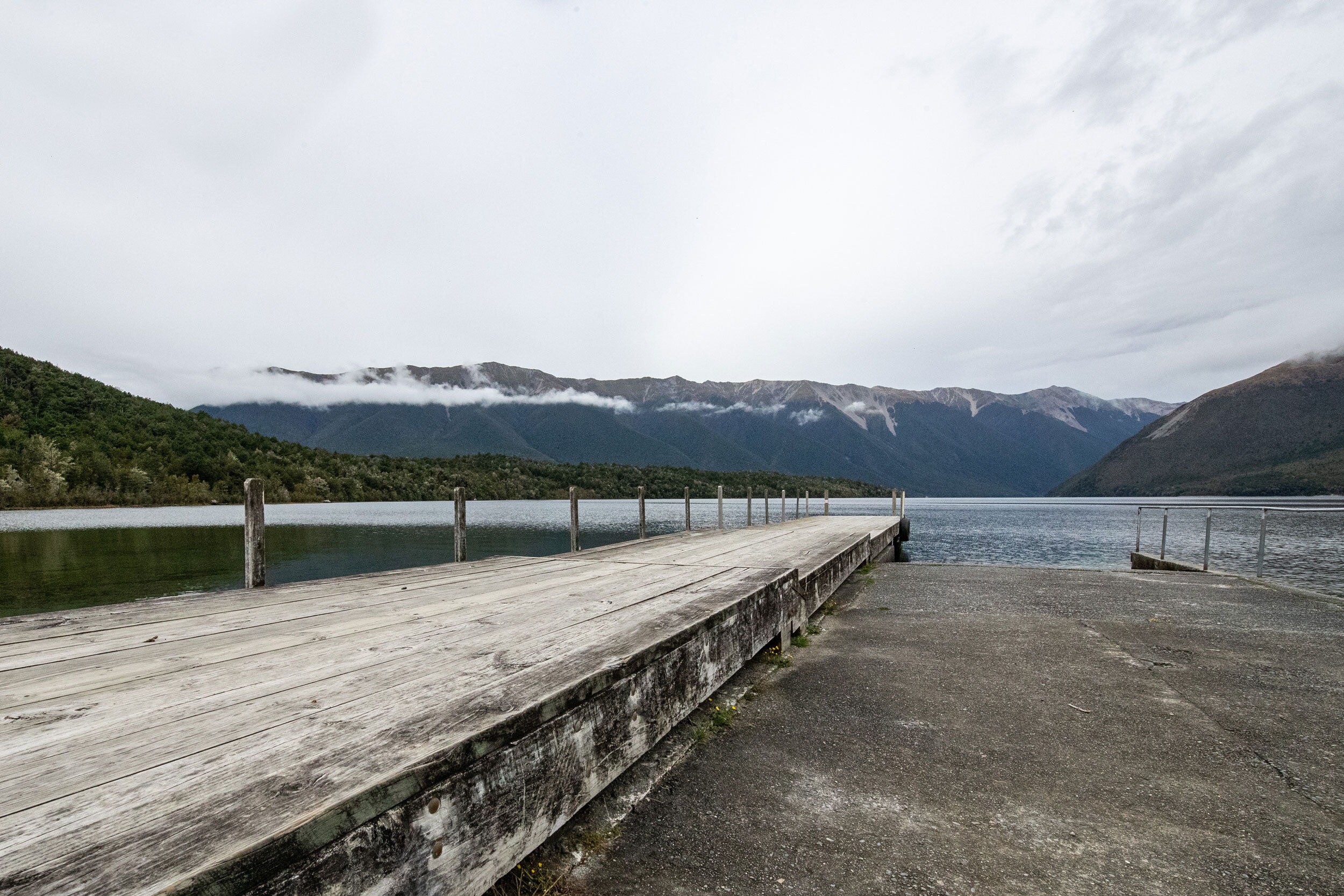 "It's not a specific species focus but more about making sure that we have a thriving ecosystem so that we do have healthy plants and healthy animals living here."
"Stoats don't just eat birds, they have a really ranged diet of insects, and lizards as well. To be able to protect all of those species is important for us. And particularly birds like bellbirds, which are pollinators as well. That's really important for protecting rare species of plants. Here, we have about three species of mistletoe, which need to be pollinated by birds and insects. So yeah, we need to protect the whole ecosystem. That's really our focus."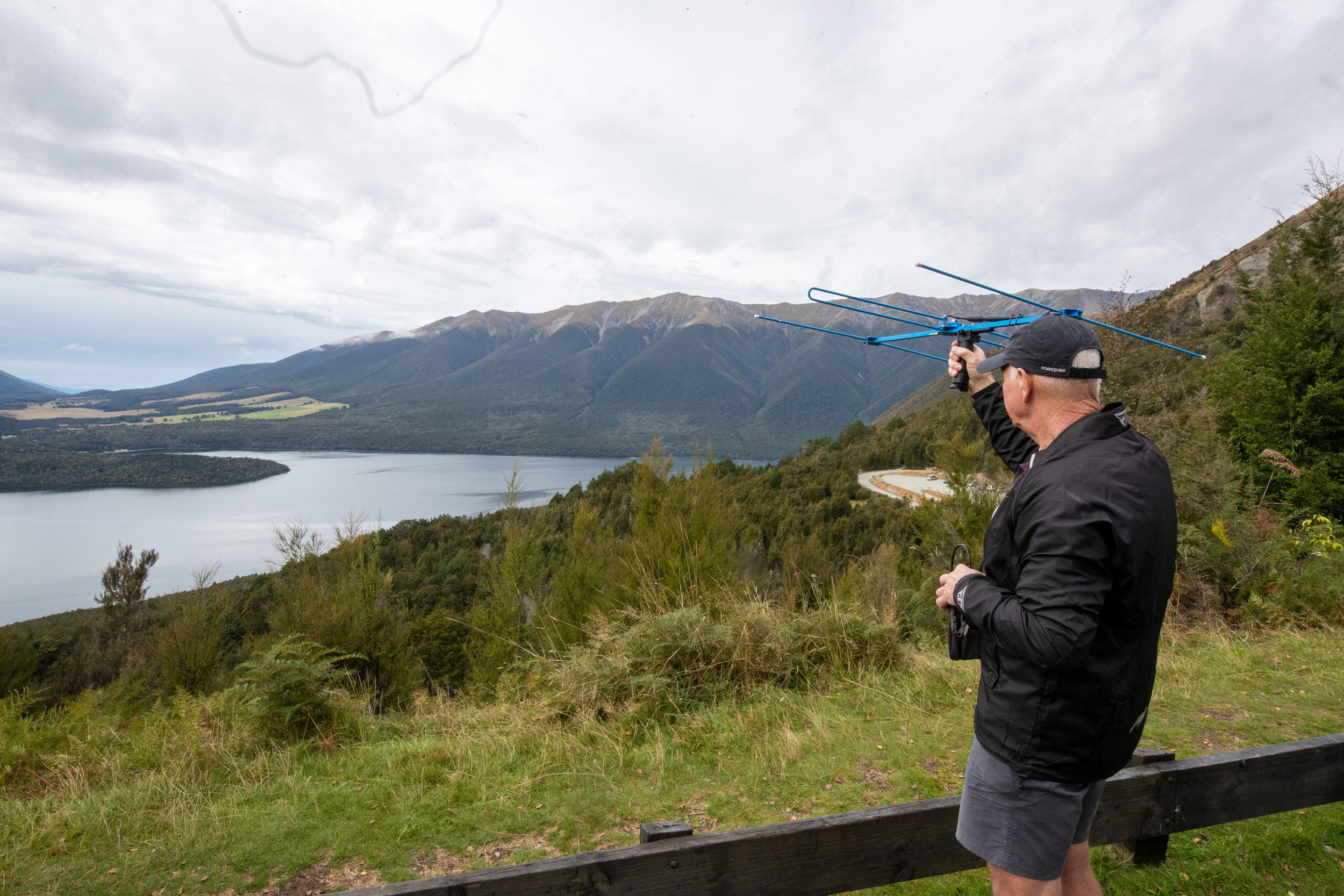 The good thing about DOC's work in the area is that they have built close connections with Friends of Rotoiti and also the community that lives in Nelson Lakes National Park. Melissa said that she was very lucky to be living somewhere where native birds were right in her backyard.
"I enjoy it when members of the public come and say, 'oh I saw a kiwi, or I saw lots of kākā and thank you so much for all the work that you do.' That's something I get a kick out of - when members of the public come, and they are excited about what we're doing. That wouldn't be possible without Friends of Rotoiti helping as well. When the members of the public say, I saw kākā - that's good for both of us. We both did that together," Melissa said. The benefit of controlling pests is making sure New Zealand and its national parks continue to thrive with native birds. Some of these birds include the tui, kākā, kea, bellbird, and our indigenous kiwi. Drew talked about a wasp plague that swept through Nelson and wiped out a lot of the birdlife. "When Wayne and I came up here, we looked around and said, this is a national park, there are no birds. There were no tuis, no bellbirds, and the place was really quiet. But there were plenty of wasps and stoats."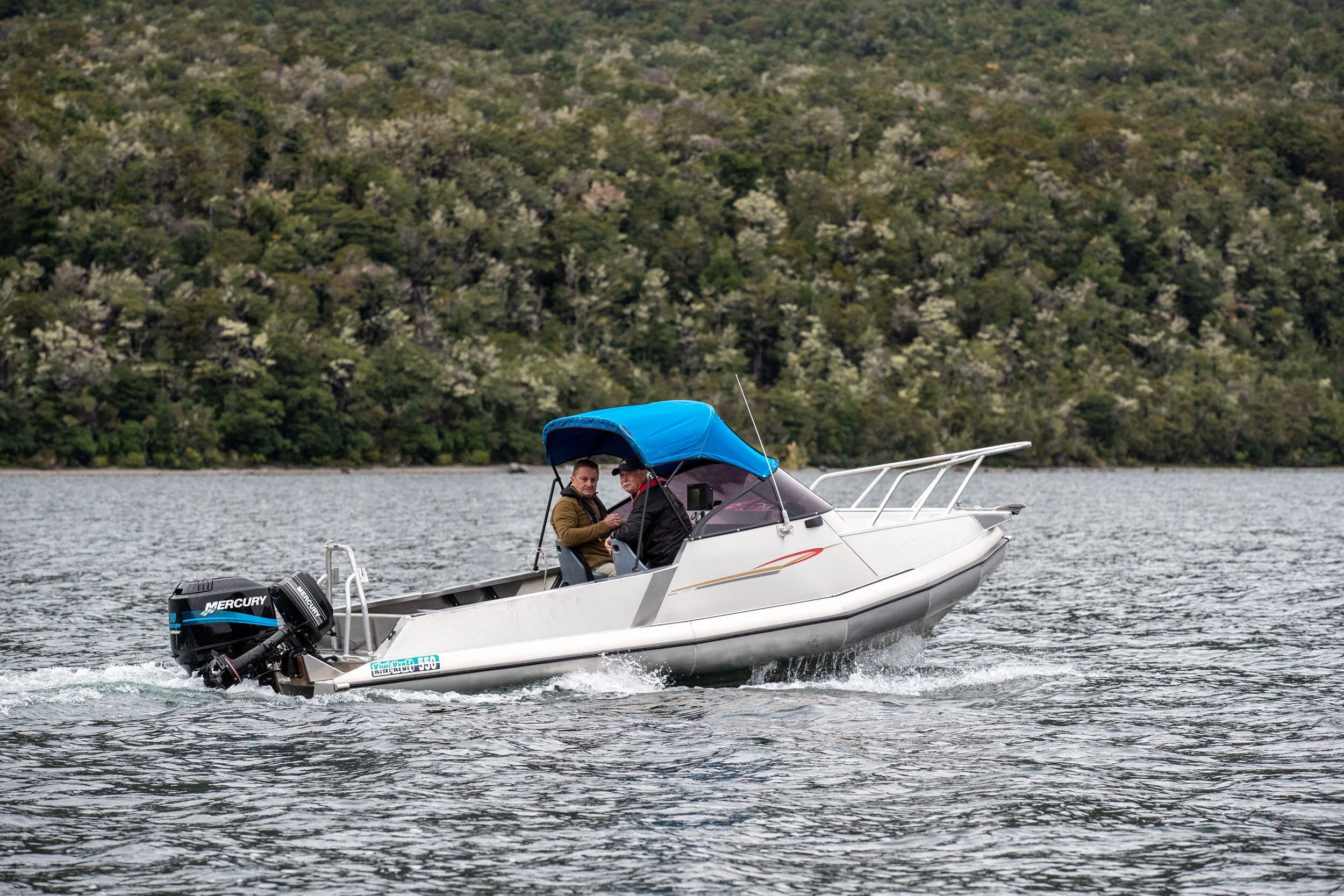 When Drew and Wayne started on the Whisky Line, they saw the recovery of over 18 New Zealand native plants. Since 2005 they have kept around 600 possums from destroying the likes of rātā, lancewood, and griselinia.
"There is an end game. We have seen anecdotal evidence of quite an improvement and it's the old story, you'll hear it from DOC, and you'll hear it from all conservation groups - she's a job for life. If we don't keep the hammer on, we'll lose what we've got. But the good thing is there's a lot of people out there experimenting, and there's a lot of science being done," Drew said.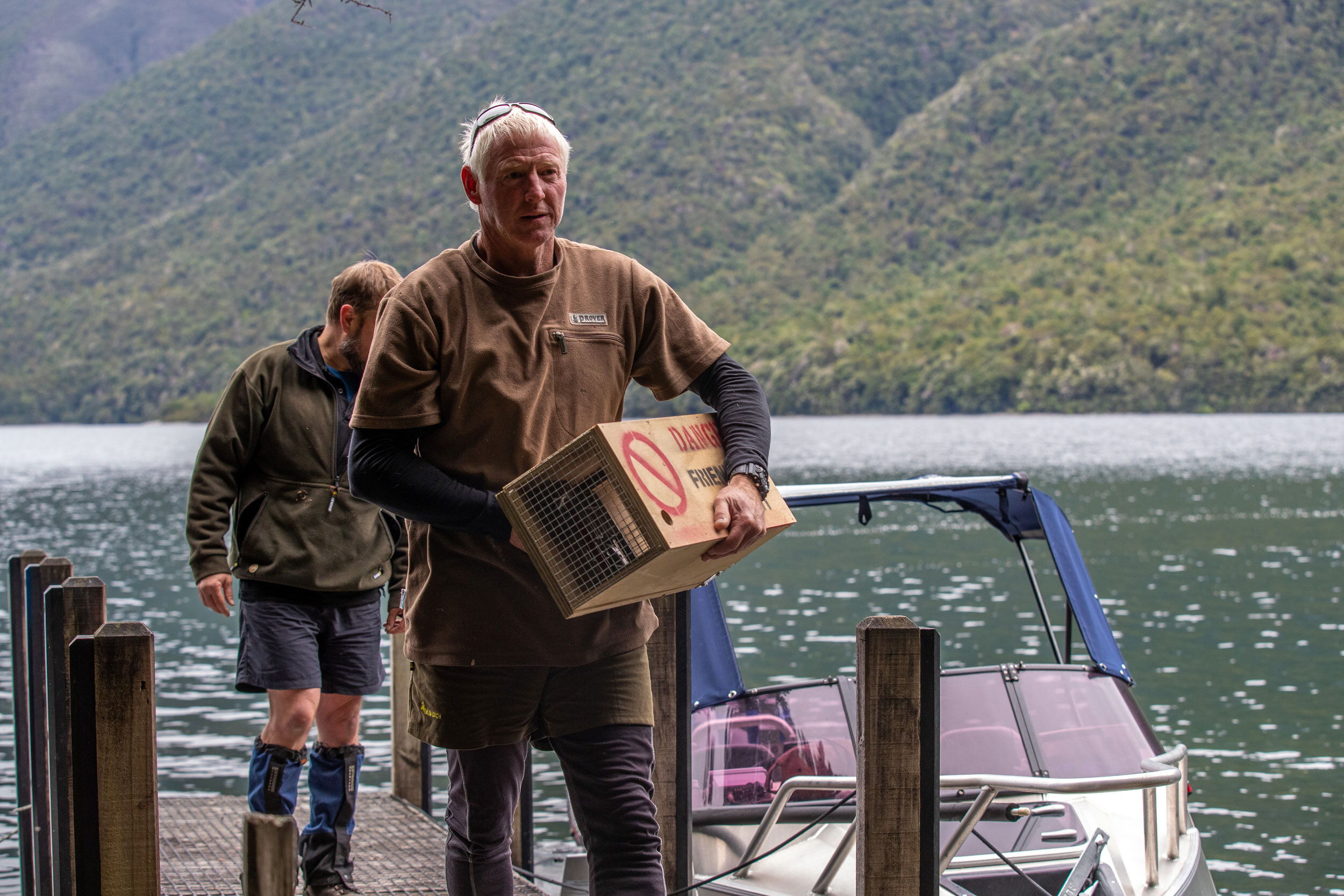 Friends of Rotoiti have 25 active members, 70 supporters, six trustees and work closely with Friends of Flora. They cover 8,000-10,000 hectares, with traps approximately every 100m. The Whisky Line covers 9kms, the Speargrass Line is 3kms, Mt. Robert Line is 2kms and the Rainbow Line is the longest, at 26km. The total amount across the different lines equate to 400 traps and 90 sentinel possum traps. Usually, they are checked fortnightly but over the summer months, they would check the traps every week.
The team at Friends of Rotoiti have a project called the Great Spotted Kiwi, in partnership with DOC, to enhance the existing kiwi population within the area. Currently, there are 30 kiwi within the region, with hopes to introduce a further 20 to Lake Rotoiti.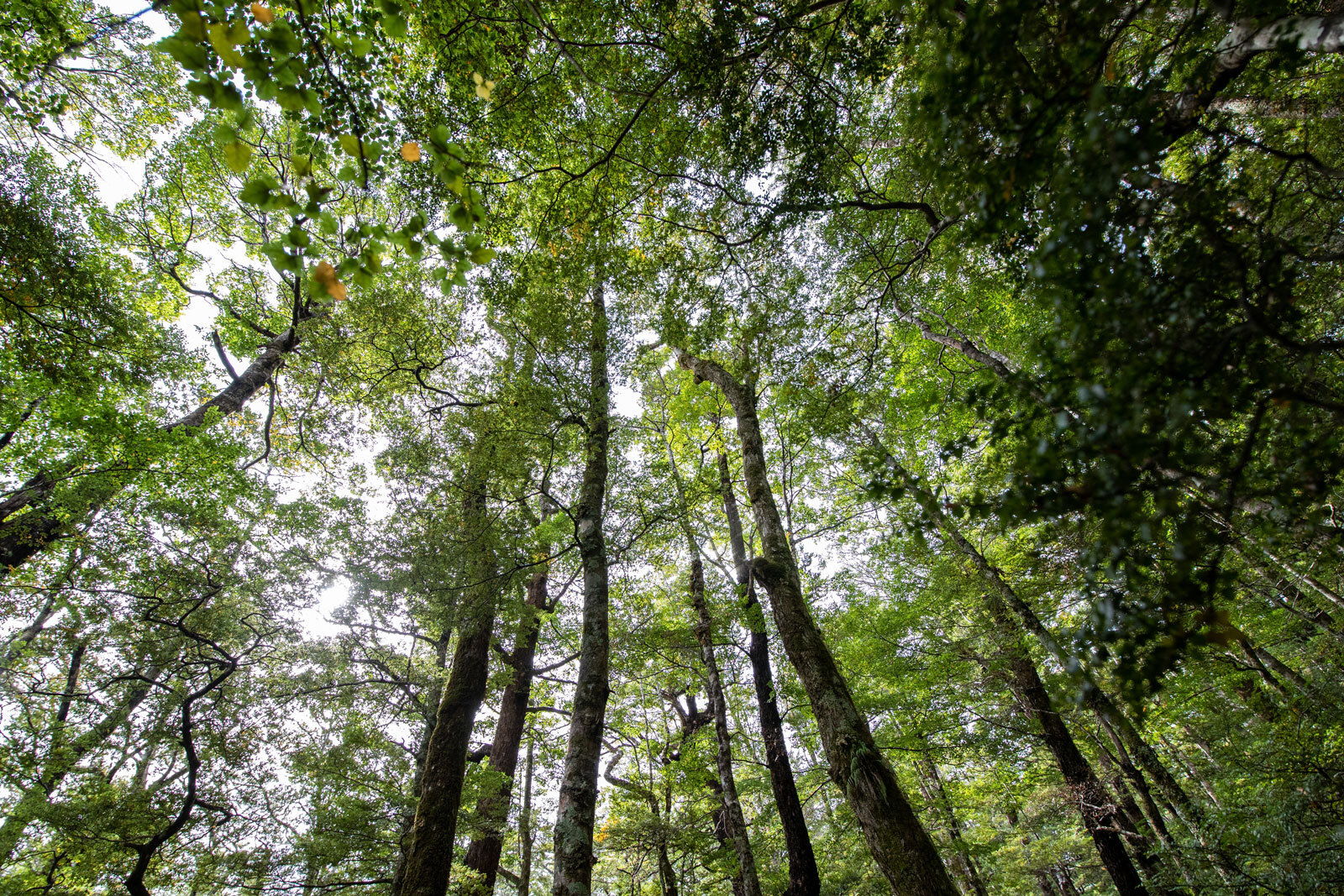 Lake Rotoiti has around 80 people living within the area. The majority of them are retirees, and some people come up from Nelson and Blenheim to help with conservation activities. There is a lot of work that goes into Friends of Rotoiti, and they are always on the lookout for more volunteers. Wayne and Drew put in nearly 80 volunteer hours combined each month. They spoke very highly of DOC and how they let Friends of Rotoiti use their supplies, including their workshop, as well as their boat which takes them to the different lines around Lake Rotoiti. "We couldn't do it without them. They can't do it without us. It's a two-way thing," Wayne said.
Since first starting, Friends of Rotoiti have kept out 50,000 pests from their area in the National Park. These pests include mice, rats, stoats, ferrets, hedgehogs, and more. "People do not realise how bad hedgehogs are. Native black billed gulls nest in the riverbeds and the hedgehogs go in and clean out all of the eggs and they're putting all ground-nesting species under threat. I mean, we can't have saddlebacks or anything like that in our mainland because they nest on the ground. Quite a few of our native birds nest on the ground," Drew said.
"Everything that's been imported is detrimental to our native flora and fauna. Everything that's been imported into New Zealand is a damn pest. And you know, I'd like Kiwis to realise that cats, ferrets, stoats, rabbits - the whole thing is detrimental to the original New Zealand."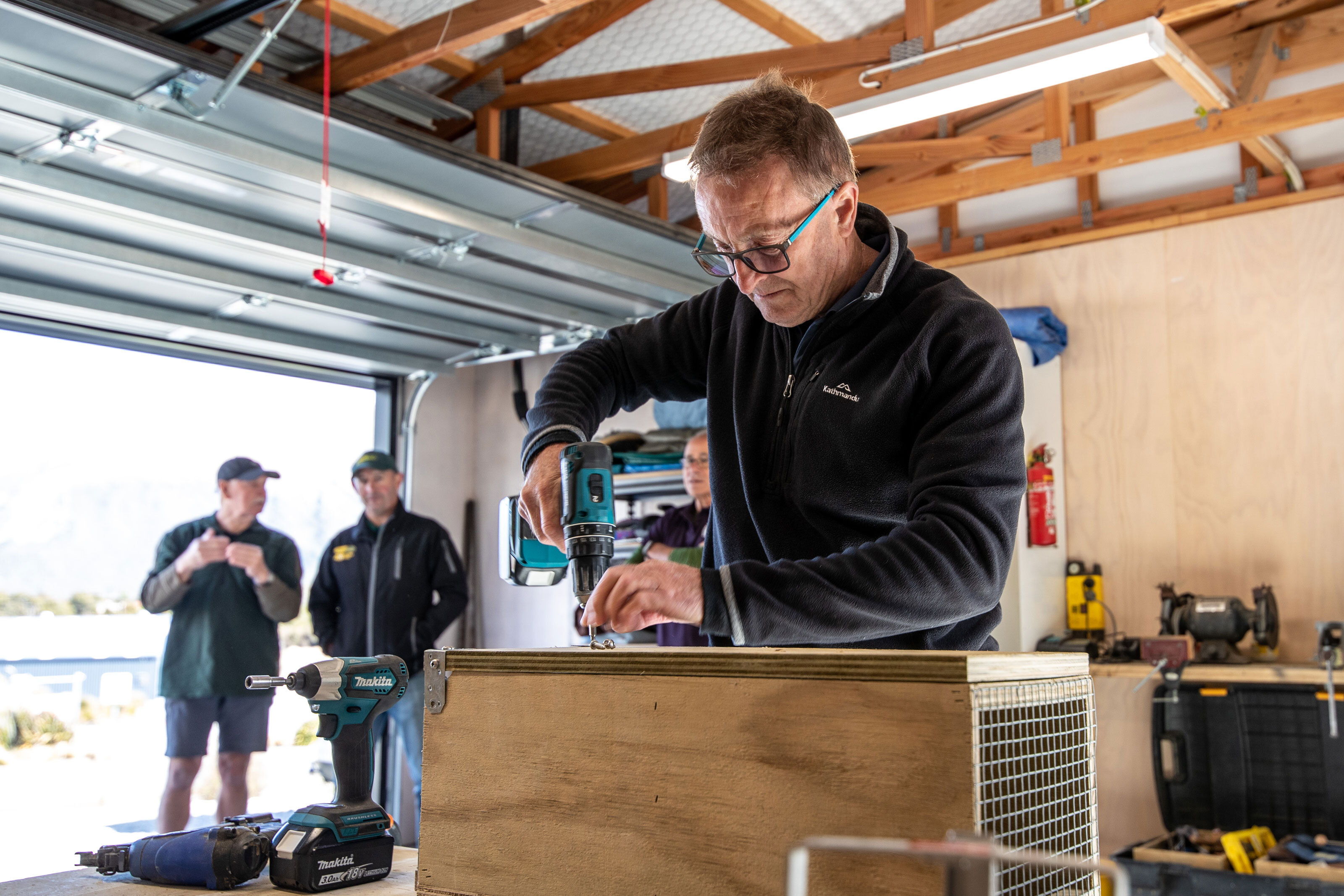 Friends of Rotoiti got a grant from DOC for $25,000 which enabled them to buy stainless steel traps, but over the last 18 months, they have received timber from Goldpine. This has allowed them to renew all of their traps. Barry Thomas is one of the workers who builds the pest traps, and while we were at the DOC workshop – which is also the base for Friends of Rotoiti in St Arnaud - we got the opportunity to speak with him. "We've built new traps with ply that's been kindly supplied by Goldpine. The base of the trap is trade ply that works rather well for the sizing of the sheet. We get good economy out of it, so we'll get eight bottoms out of a sheet with very little wastage," Barry said.
Barry told us that DOC tends to use solid timber for their traps, however, they've gone with the ply construction "A lot of old traps have stood the test of time. They're quite durable." It takes Barry around half an hour to forty-five minutes to assemble a trap while mentioning that having a box around the trap helps to protect unwanted targets. Since he started working with Friends of Rotoiti, Barry has made around 300 traps and hopes that they will continue to keep the birds singing.
Date posted: 28 May 2021