Goldpine
Chris Daley: Installing a 9 Wire Fence
Fencetec
---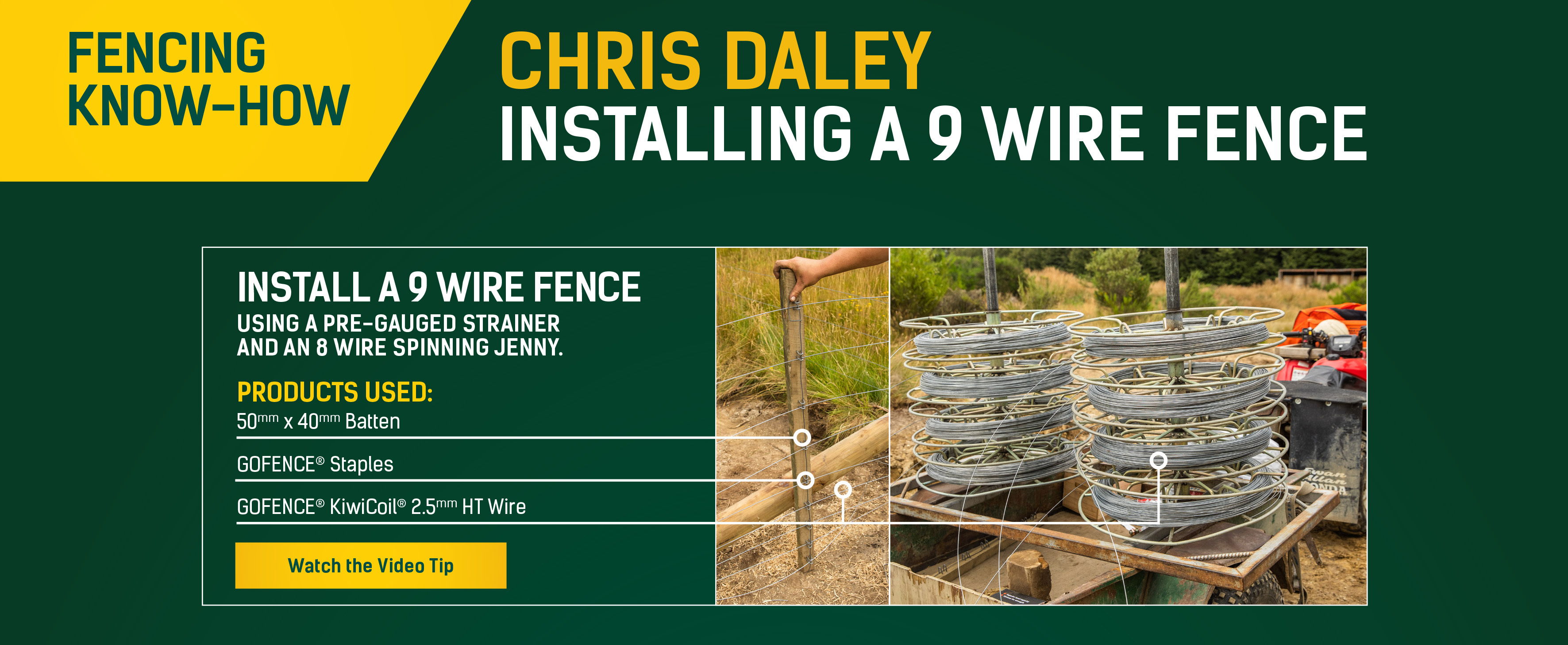 We visited Te Anau in the heart of Western Southland, where we met Chris Daley and his team as they did some fencing work at a Landcorp property, on the road to Milford Sound.
Chris Daley is the owner of Fencetec and has been contracting for 20 years in the beautiful surroundings of Te Anau. Chris moved down from the North Island, having bought an existing business and expanding it. He prides himself on it being a family-owned and operated business, having a team of three. Chris also employs an office lady so that he can spend more time outdoors.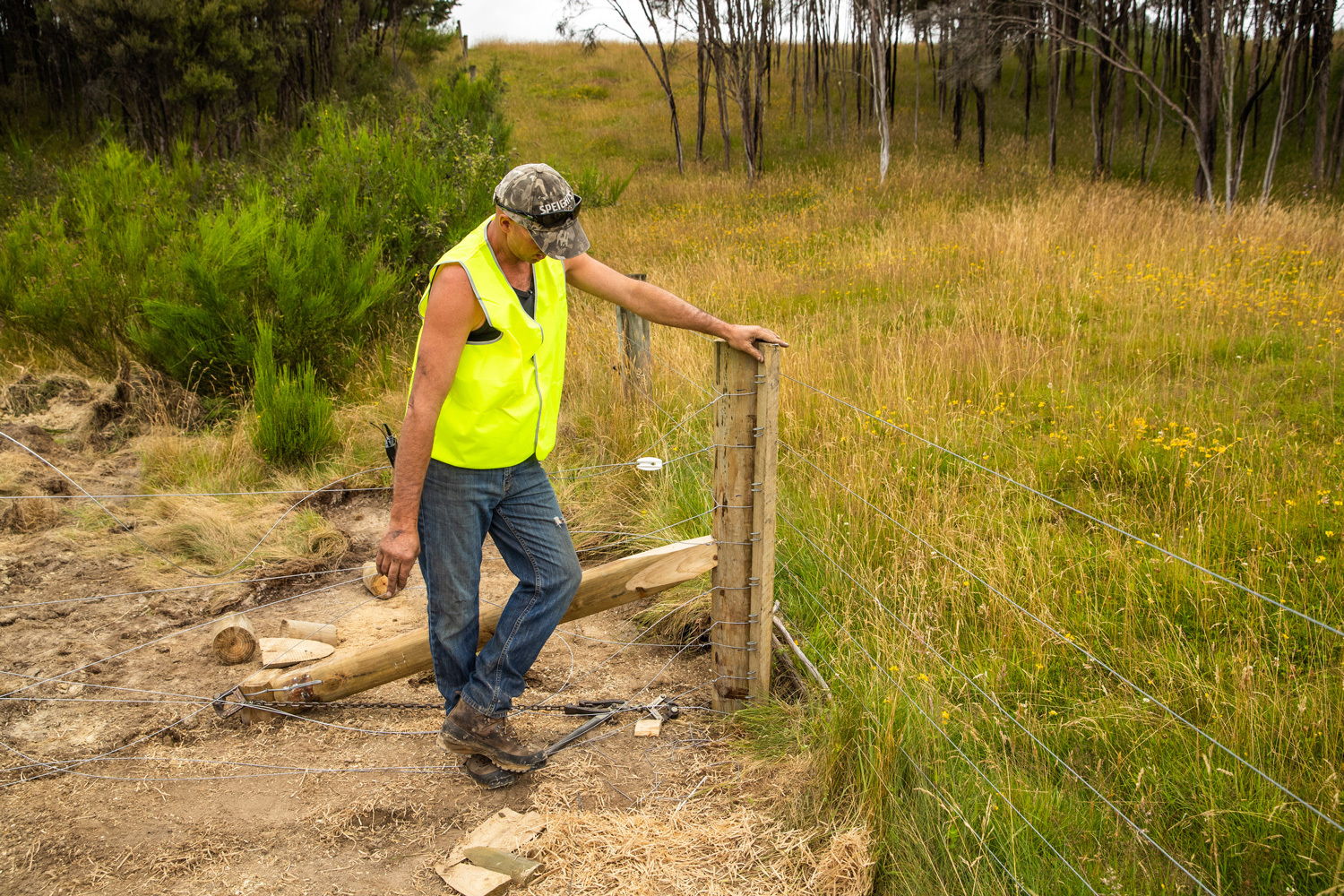 Chris takes on board a range of different fencing jobs including projects for DOC, as well as security fencing, town fencing, cattle yards, conventional sheep, beef, and deer fencing. His team is currently working on preserving the nature and wetlands, fencing off native bush and manuka to keep stock out. Fencetec covers the lower half of the South Island with Chris mentioning that they did an eight-month project in Ranfurly – a mere four and a half hour drive from Te Anau. "Wherever the work is, they'll go," Chris said.
Originally from Te Puke in the Bay of Plenty, this is where Chris spent his schooling and younger years. He recalls his father developing hundreds of acres of kiwifruit orchids in the late 70's-early '80s. His father was the one that got Chris into fencing. Chris moved down to Te Anau in the early 2000s and he and his father work together four-five times a year. His dad also owns a contracting business so they usually work on bigger projects when the opportunity presents itself.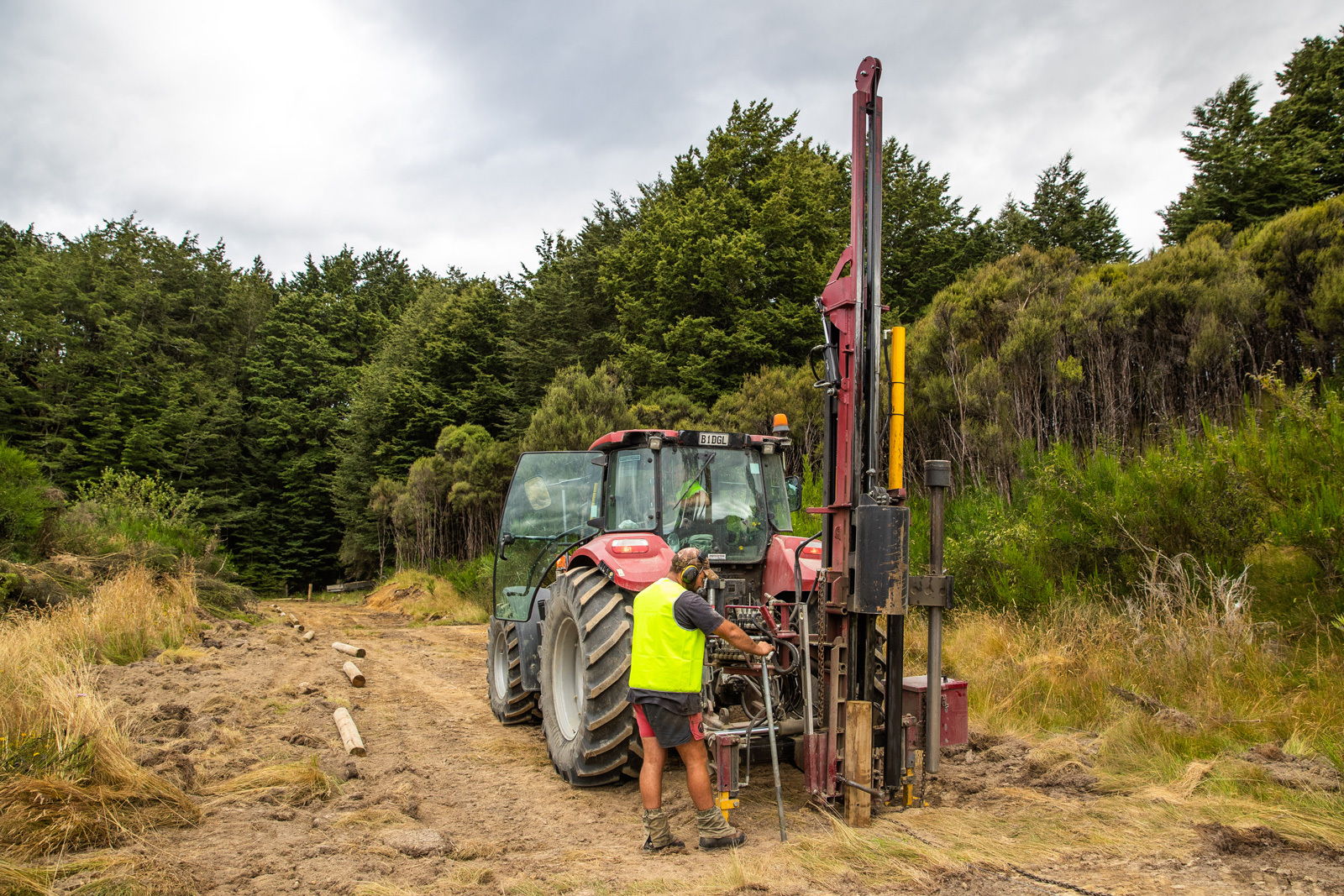 Living in Te Anau is great if you enjoy the outdoors and in Chris's spare time, he likes fishing, hunting, and anything to do with cars. Along with work and family life, Chris keeps himself rather busy. The best things about fencing to Chris are the outdoor scenery and the people he meets.
The closest Goldpine store to Chris is Invercargill which is nearly a two-hour drive away. "Joe and Miles, they look after us well. They're brilliant to deal with, they said if we need gear, they can have it here pretty quick for us, which is huge."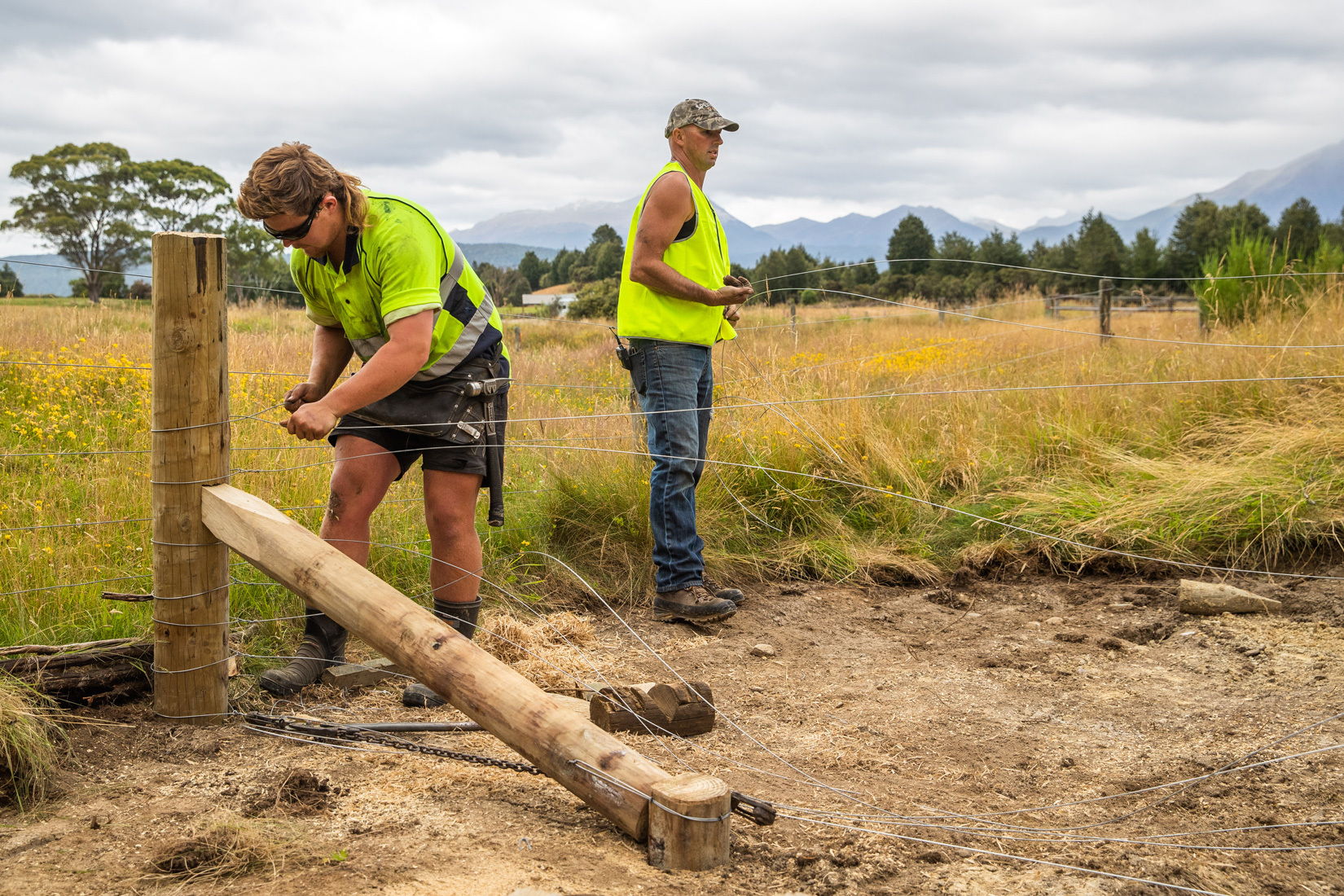 Chris uses all things Goldpine, right down to the screws, gates, gudgeons, and even chook houses for some of his clients. "They've got the kit-sets there; they just send them up. It's good if you can keep the farmer's wives happy as well as the farmers, it goes a long way."
When discussing the ground conditions Chris mentioned that the ground was really hard but Goldpine strainers are really good. "We're rock spiking and dealing with a lot of rock. The strainers, we can put a fair bit of pain on them to get them into the ground."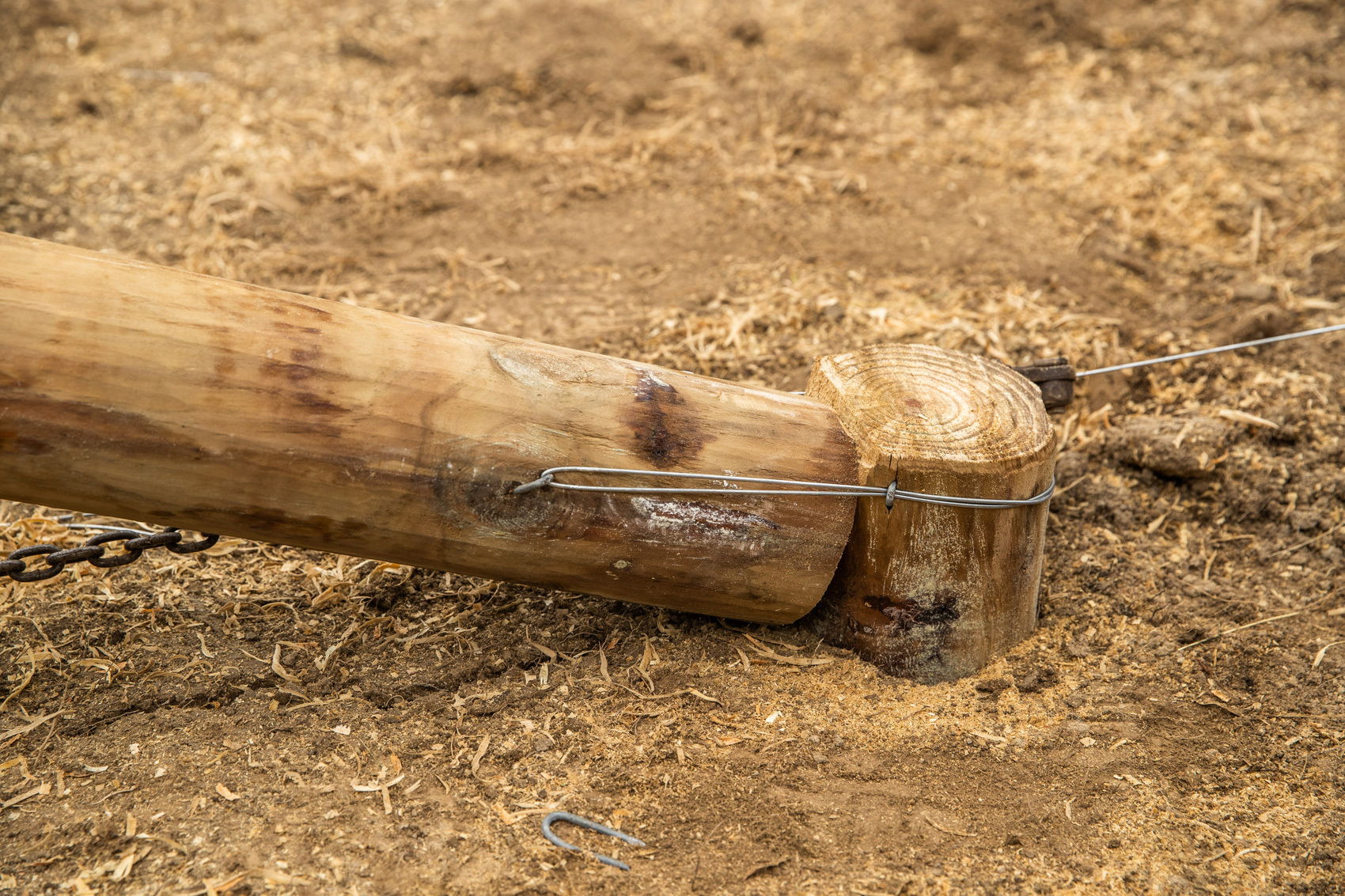 During COVID-19 last year, Chris managed to get an MPI clearance which enabled him to do work for a client who had a lot of flood damage on his farm. Fences needed to be put up so that his stock would be well contained. All of the communication was down over the phone, for safety precautions.
As a business, Chris hasn't done a lot of advertising but he's thankful for the small community and repeat clients as word of mouth gets around quickly. "It's not all about the price, it's about the job you do," Chris said.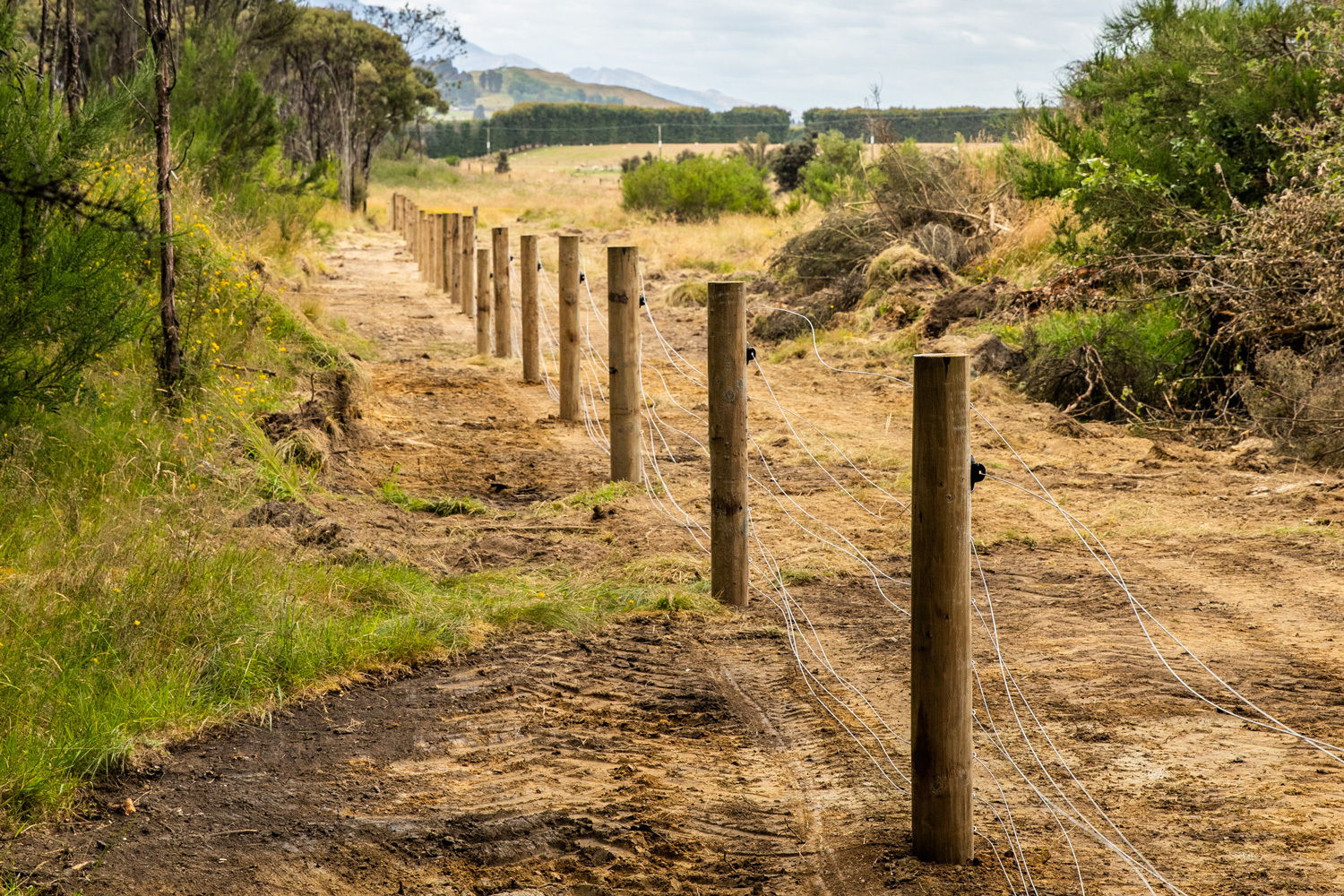 Having bigger contracts come through for DOC, Chris puts it down to the quality of service that he provides. He says it's to do with how they manage health and safety, as well as pricing jobs up and sticking to that price. This is also where Goldpine comes in.
"Dealing with Goldpine, we've been doing a job in stages at the moment for DOC and that job has drawn out over 12 months and Goldpine have stuck with their prices all the way through, which makes it easy for me."
At the end of the day, Chris told us that the product also has to be up to scratch and it's about communicating with the farmers to get Chris and his team the right product for the job. Chris said, "There's only so much you can guarantee if you're using certain products which make it harder on us. The fencer always gets the blame at the end of the day. If the client works with you, it's great if you can get the fence to stay there".
Date posted: 16 April 2021