Goldpine
Bruce Cameron: Box Strainer Assembly
Bruce Cameron Fencing
---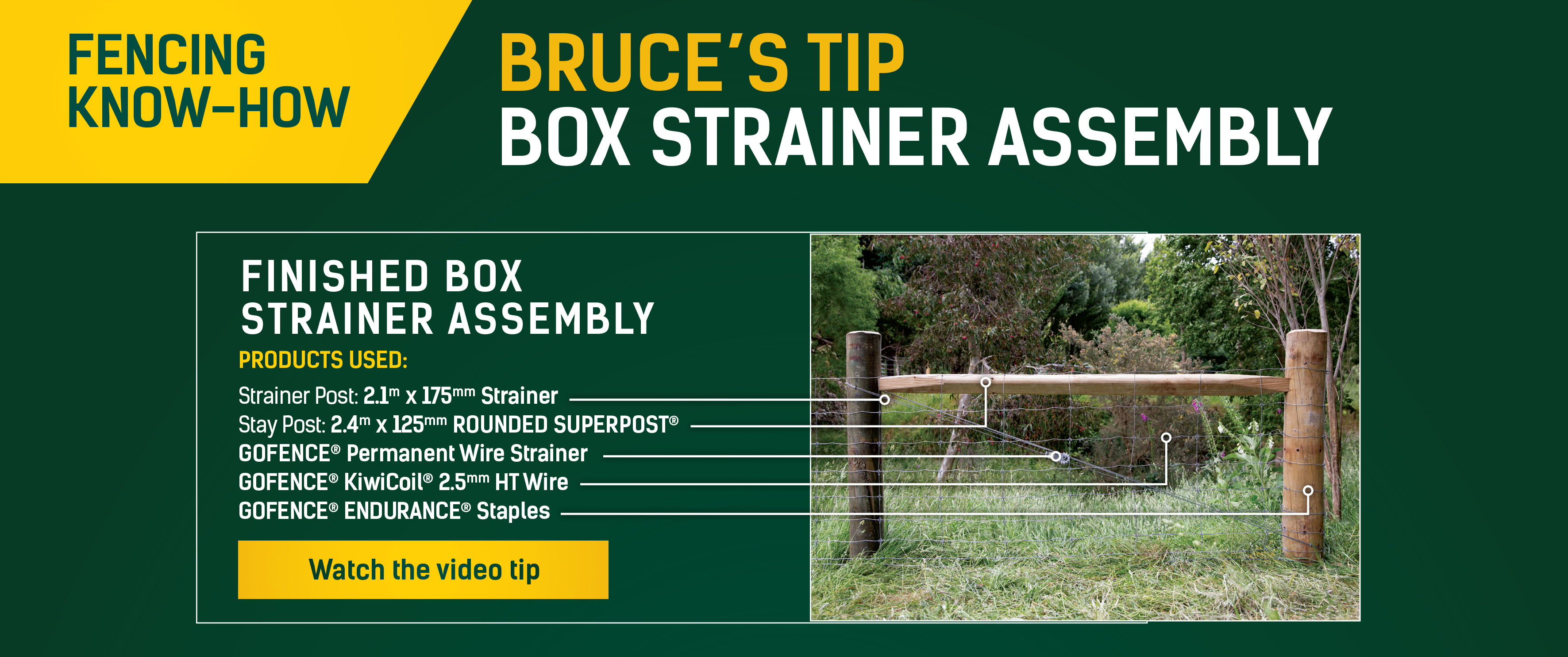 When you learn of Bruce Cameron's background, and outlook on fencing, it's no surprise he has a long list of happy customers.
Fencing contractor, Bruce is based in Tai Tapu, Canterbury, covering the areas of Little River, Lincoln, and Rolleston. He has been contract fencing for 4 years now, working on a range of rural fencing projects including lifestyle blocks, horse fencing and even building the occasional Goldpine shed.
Bruce grew up in Kaikoura on a beef and sheep property. After working on farms in Australia, he returned to New Zealand, where he got into shepherding and property management. He recalls learning the basics of building things when he was a shepherd but learnt a great deal more once he started fencing. "Every fence is different, the harder it is, the more fun you have doing it. The only thing that makes it challenging is time," Bruce said.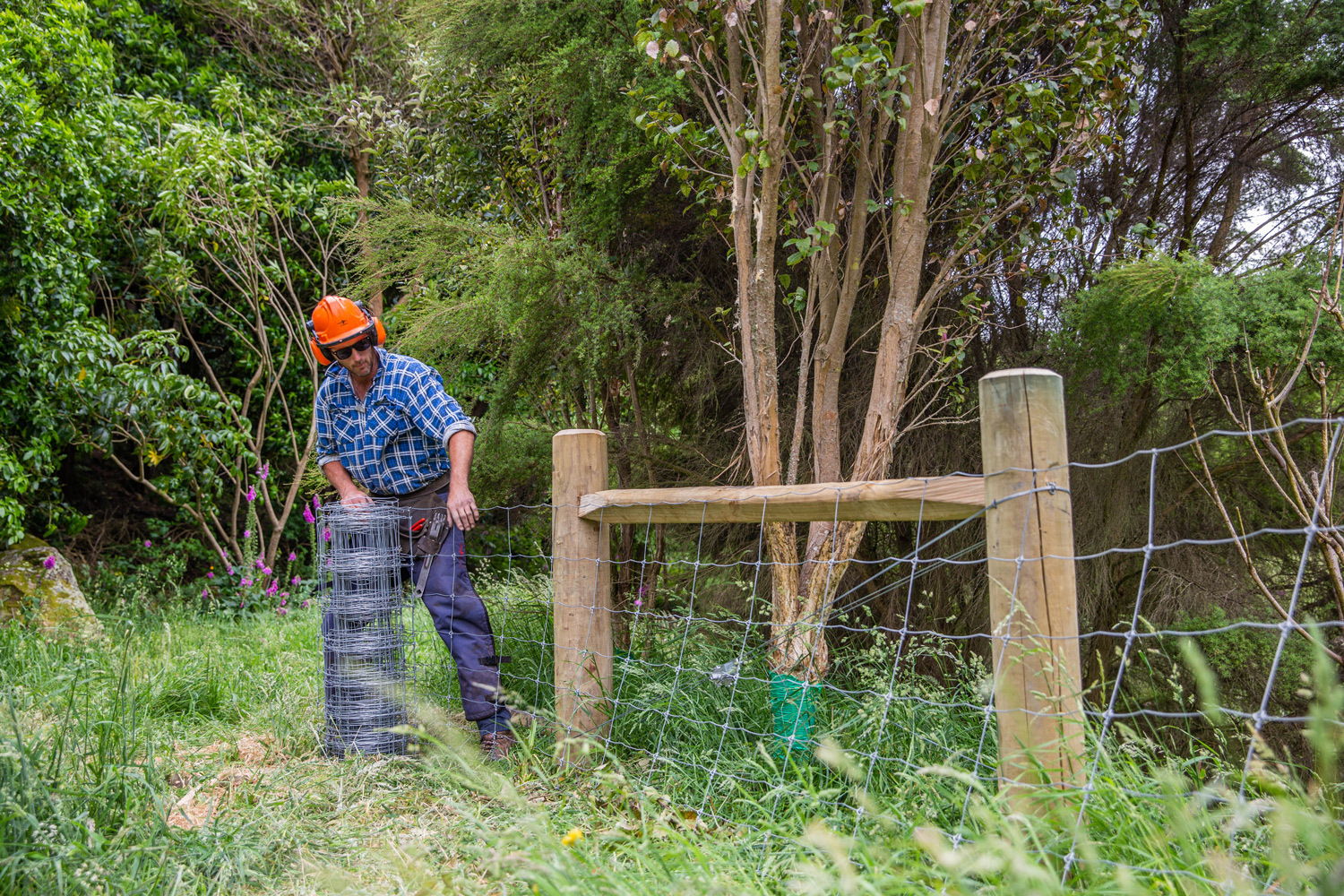 Taking pride in his fencing work, Bruce always makes sure that his customers are going to be happy with the end result — talking through options with them to know exactly what they're wanting to achieve. At the end of the day, the fence is going to be there for a long time. We visited him on a property that is run by angora goat farmers, where the fence work needed to be quite specific with box strainers and assemblies.
All of Bruce's fencing products are Goldpine, including wire, gates, and fence posts. He uses high tensile wire on the ground, above the ground, and hot wire on top. Bruce said that there was a lot of fencing work locally on a smaller scale. A case of being economic is if you can save money where you can, use good product and get the result that you want from it, then you're winning.
Bruce told us, "one of the best things with Goldpine is the people I deal with, they're a great bunch of people. Nothing is a problem and they deliver the gear onsite if I want it. I cannot speak highly enough of the people there".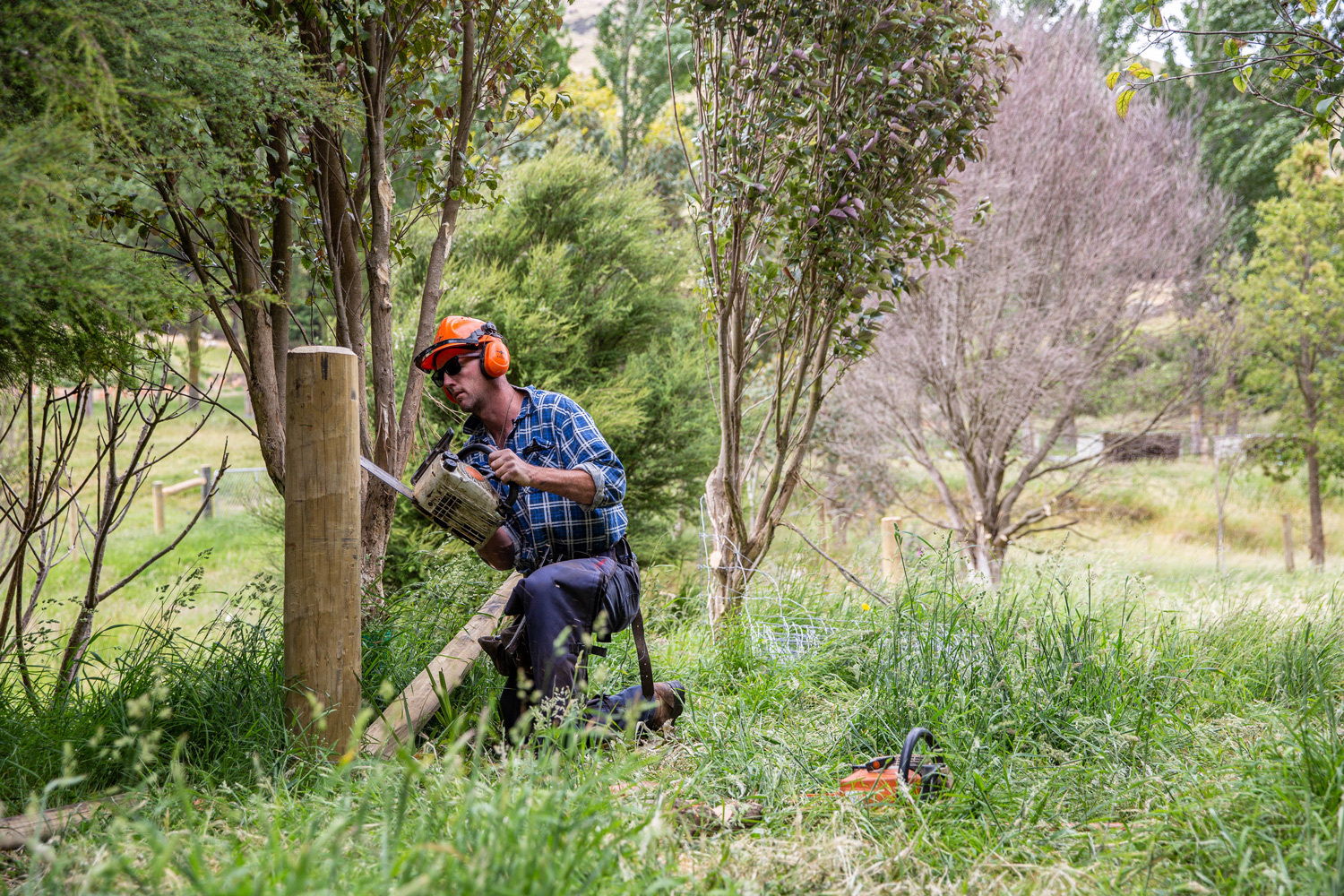 Bruce works on bigger farming jobs once or twice a year but mainly focuses on lifestyle property fencing as that is where the majority of the workload is. He said that there is plenty of fencing work ahead of him at this stage.
Whilst his fencing business was not able to operate during lockdown it did provide Bruce the opportunity to undertake a lot of fencing and maintenance on his own farm — jobs that he usually doesn't have time for. He was that busy around the farm that he ran out of fencing materials and needed to start using older products "lying around" the farm.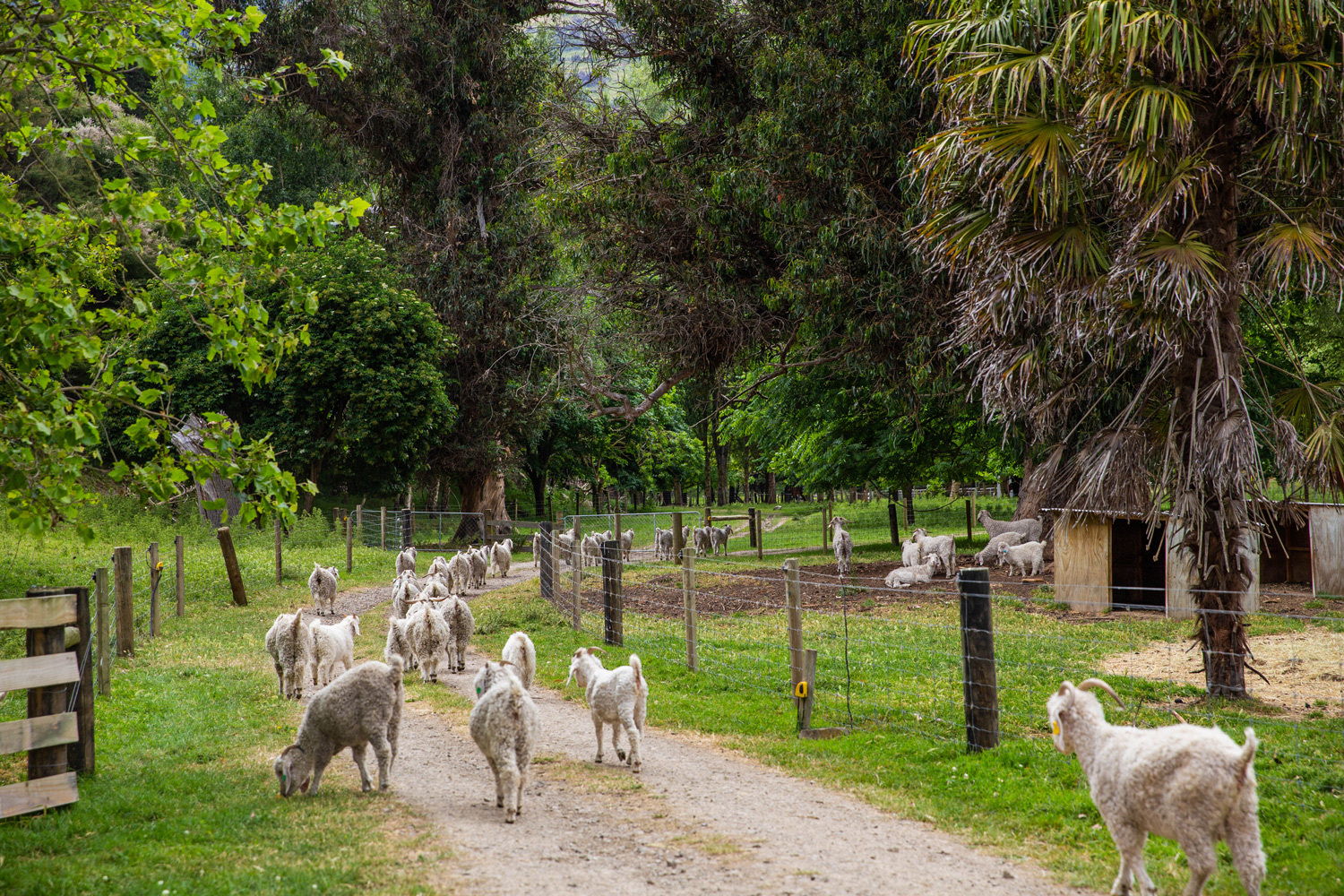 Bruce definitely looked forward to everything returning to some sort of normality but says he actually enjoyed the time spent out on the farm with his family especially exploring different parts of his farm with his young children. "The four weeks provided us with a reminder of just how great farming in NZ is — it has actually been a pretty awesome time with the family." COVID-19 has provided some challenges for his farming operation with difficulties in getting stock off the farm and into the works due to the restricted processing capacity.
The Peninsula desperately needs rain to get things growing again and this is providing as much of a concern as COVID-19. Fencing jobs that were booked in prior to lockdown are all still going ahead and Bruce is looking forward to getting stuck into them and his children are looking forward to catching up with their mates again.
Bruce was kind enough to share some of his knowledge and take us through some tips on putting together a box strainer assembly. Something that was specific for a goat farm he was working on at the time, but a technique suitable for multiple applications.
Date posted: 4 November 2020