Goldpine
Jeremy Kay: Satisfaction in Seeing the End Result
Black Hill Ltd
---

In the residential hills of Mount Pleasant, we visited Jeremy Kay, owner of Black Hill Ltd, while he was working on a small retaining wall for a client.
When we met up with Jeremy Kay in Christchurch, he was busy hand digging holes for a nine metre retaining wall, that had an average height of one metre. This job was going to take him about a week to do, as everything is being done by hand. Jeremy told us that if he had a digger, it would most likely be done and dusted within a few days.
Along with Jeremy being an easy-going individual who loves a good yarn, he is also willing to do a lot of tight access projects for his clients. Other contractors may not be keen on doing jobs that cannot attain digger access — but for these smaller projects, Jeremy will go the extra mile and dig the holes himself. Providing good customer service and quality work is what Jeremy takes pride in.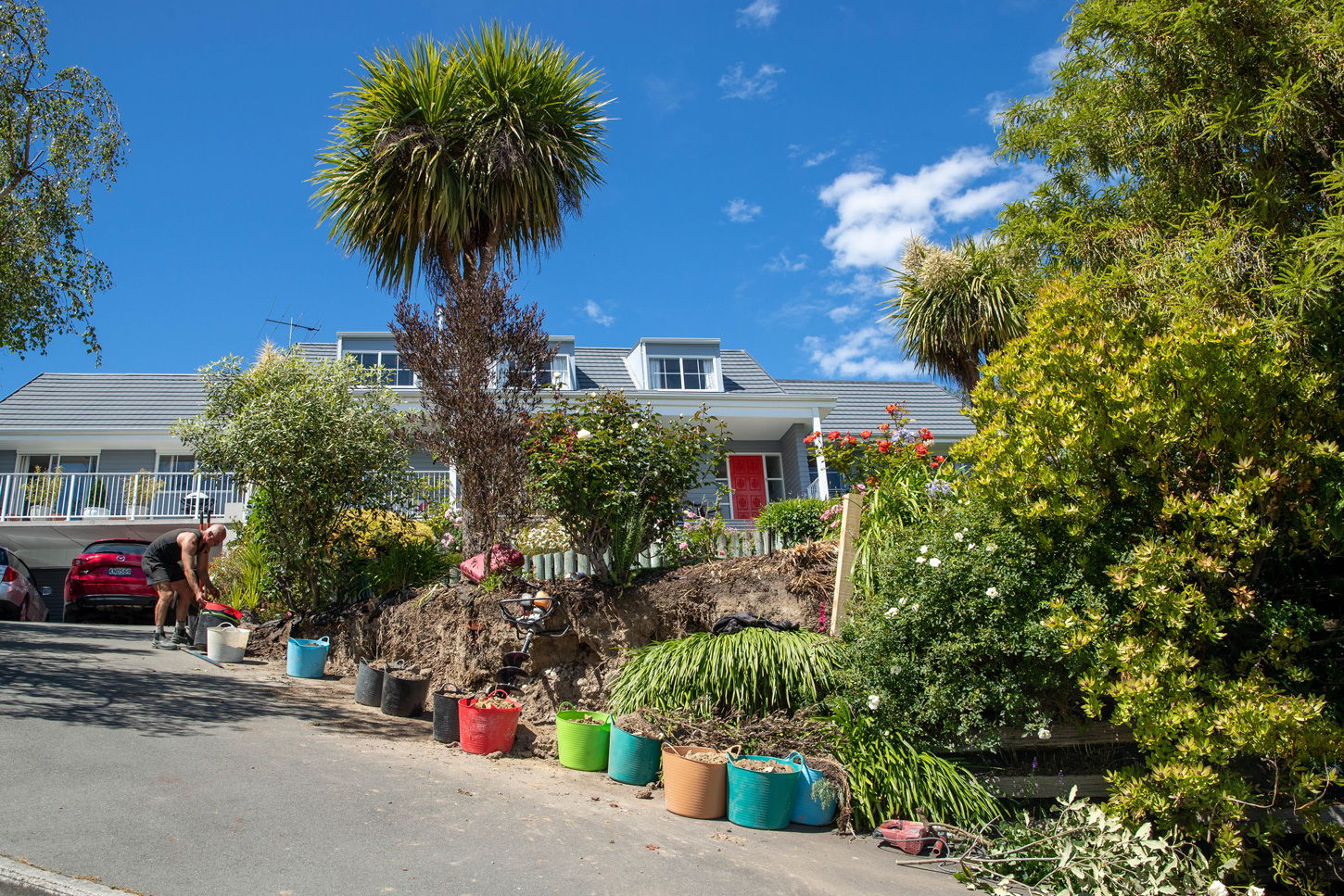 Living in North Canterbury, Jeremy is interested in outdoor activities, including surfing, hunting and fishing. He also loves farming and used to graze cattle part time. His work with Black Hill Ltd covers the whole Canterbury region, including Port Hills, Akaroa, Banks Peninsula and Hurunui. However, Jeremy said that he would go wherever the work takes him.
Calling himself a "one-man band", Jeremy has been in the industry for 10 years now and would only dial in guys for the bigger jobs. Majority of his work comes from word of mouth and his workload is focused on retaining walls. He also does residential and farm fencing, as well as general landscaping projects. Jeremy spent a lot of his time overseas and says that he fell into the industry when he came back to New Zealand. He started helping out in the retaining wall division for a good friend of his at Diggers NZ, whose business was growing very quickly. He started out as a quality surveyor and project manager, managing staff and looking after all the pricing. Jeremy mentioned that with people leaving, they found it hard to replace them. One day he helped out on the tools and it all started from there. He moved on to become a preferred contractor for IAG fixing up retaining walls after the earthquake, doing up to 400 projects, from small landscape walls to much larger contracts. One of them even taking nearly two years to complete. He later went on to start his own business.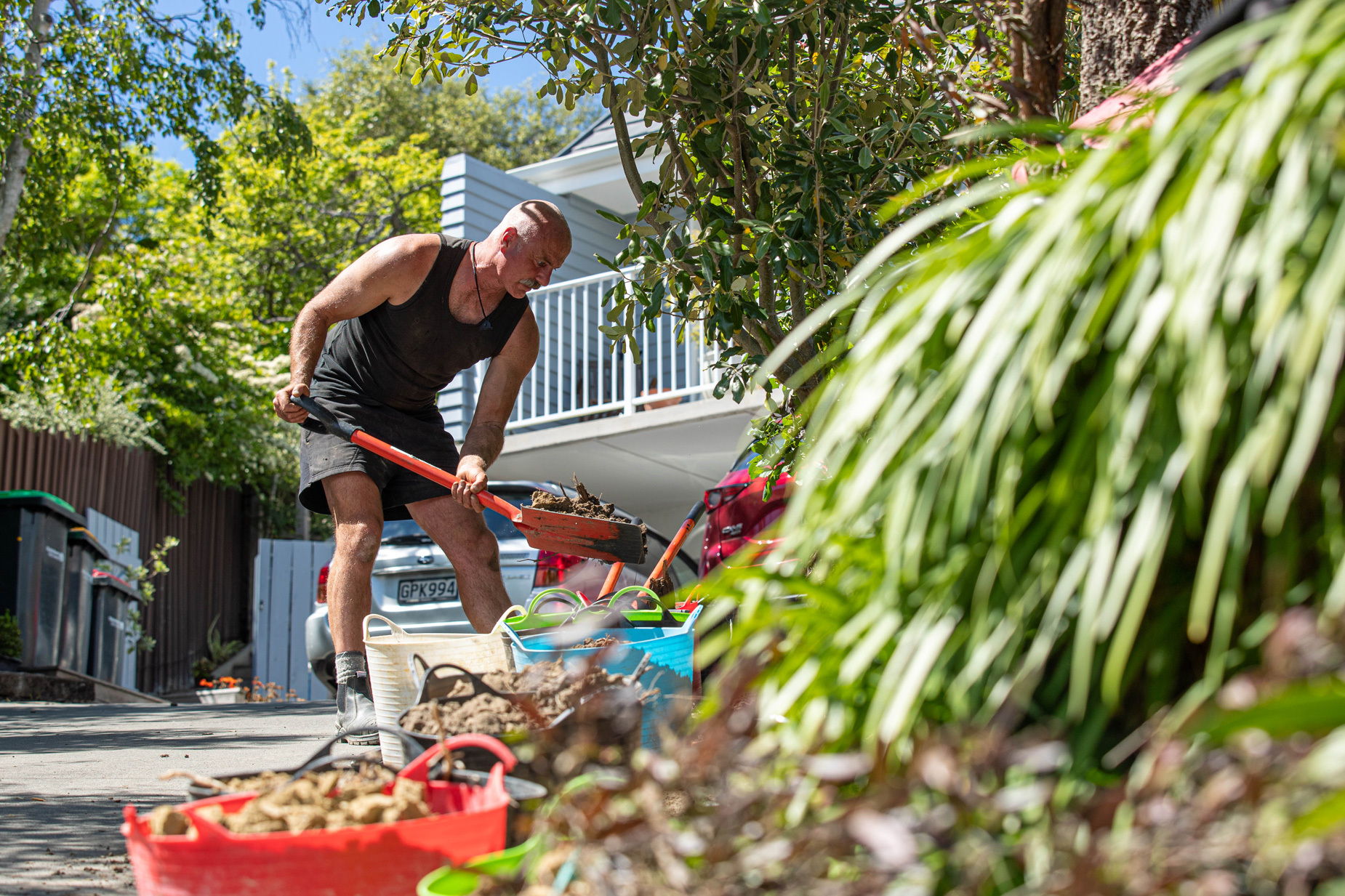 Jeremy has been working with Goldpine since he first started out in the industry, 10 years ago. He deals mostly with Dex from Goldpine Hornby, and Cam as well. They supply all of his timber poles of all various lengths, and horizontal timber - including rough sewn H5 SG8 and tongue and groove. He would also buy a few fixings through Goldpine also, including TORNADO screws and SPRINTER nails. Jeremy admitted that he sometimes orders products late, but Goldpine will have his orders put together swiftly. He finds them very accommodating and there is no hassle when he needs to swap product.
"Yeah they're just easy to deal with — you know — it's a one-stop shop. You can just ring them up short notice and they'll sort you out, they look after you. "
When we asked Jeremy what his favourite job was, he replied without any hesitation, "timber walls". Jeremy enjoyed the building side of working with timber and that sense of satisfaction when you get to fix up an old retaining wall or put in a new one. When it comes to retaining walls, you end up seeing a nice finished product rather quickly. Goldpine's timber was and is still a standout product for Jeremy. "Product is good — all their horizontal timbers are H5 — so you go to the likes of Bunnings and what not and it's all H4 — so Goldpine has a higher treatment. "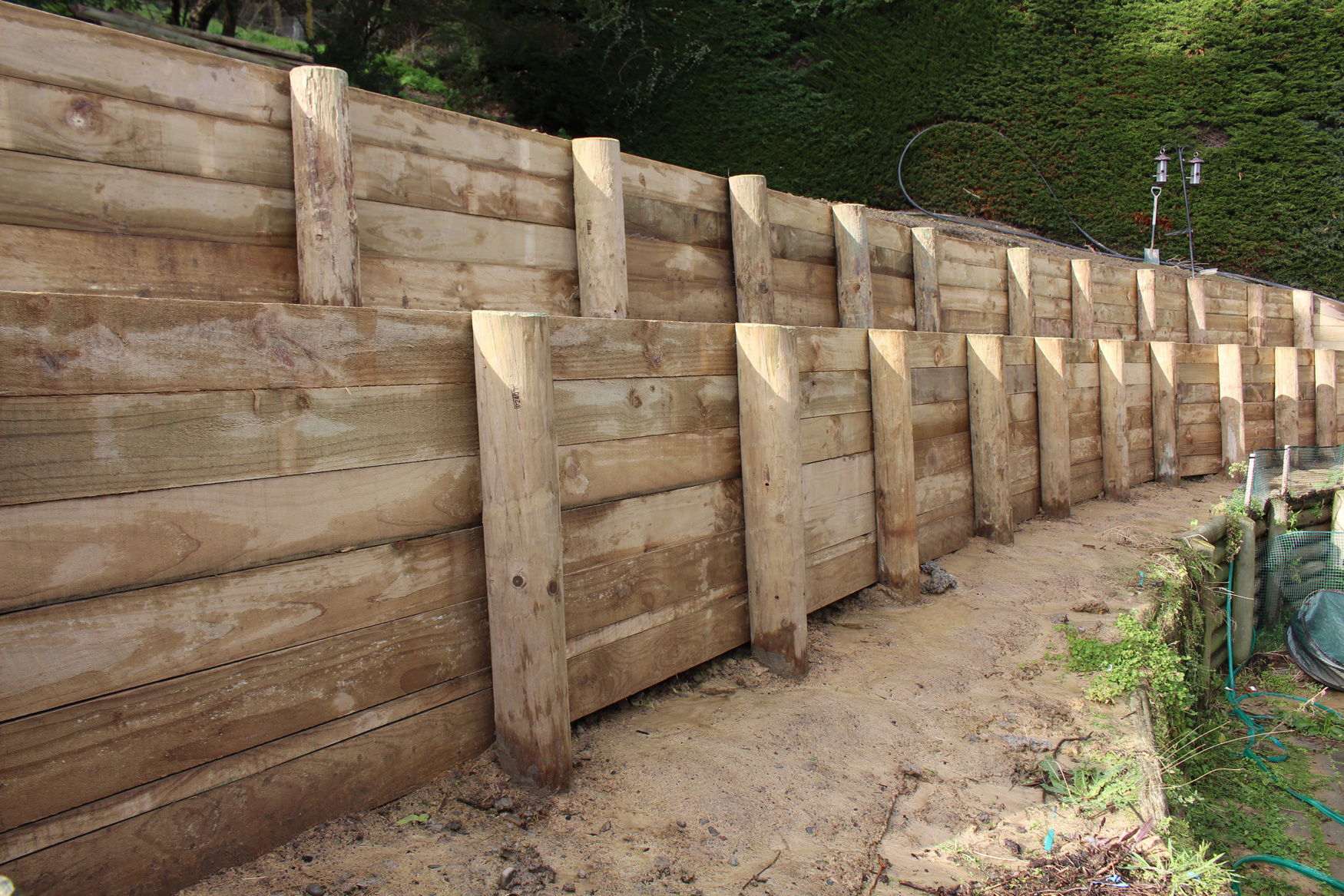 When talking about plastic, concrete and wooden products, Jeremy said for him, "timber is easy to work with, you can cut it to suit — it's nice. Concrete posts, they're not really practical, it's very difficult to fix off to them. At least with timber you can use screws and nails — nice and easy. Plastic, a similar thing, you wouldn't be using nails — you'd have to screw everything into it". When asked if he would recommend Goldpine product, Jeremy said, "100% and not just for retaining. Clearly Goldpine's got a big section of the rural market with poles, sheds and fencing. Their products are top notch, and they look after you".
Unfortunately, we weren't there to see the finished result of the small residential project in Mount Pleasant, but we had a few more photos of Jeremy's work up our sleeves to show you.
Date posted: 3 December 2020