Goldpine
Allan Vaughan: This is Our Thing
Agri Fence Ltd
---

In the agricultural settings and lifestyle subdivisions, you will find Allan Vaughan and his son, Matt, fencing in and around the Christchurch/Canterbury region.
Allan comes from a sheep and beef farming background just north of Auckland. Moving to Canterbury in 2003, Allan tried out a few different jobs before deciding on fencing. It's what his father did and it's what he wanted to do too. In 2006, he started fencing again and contracted to a guy for six years. In Allan's words he said the guy finally "saw the light" and went out farming. At this point, Allan knew he wanted to continue down the path of fencing. He bought the post driver tractor off of him and got the rest of the gear he needed to carry on contracting.
Agri Fence, "Agricultural Fencing" is run by Allan and his son, with Allan saying that they get on really well as a unit. Fencing for over 10 years has given Allan the experience to be able to instill it into his son, mixing up the different workload so he can also acquire the same skills. Allan calls it a natural cadence between the pair, as they'd work to their strengths and get to know who is quicker at certain jobs. Allan worked on fencing jobs with his own father for 18 months. As he recalls it, "you get to know him as this guy instead of this father and you get to see him how everyone else sees him. I didn't think about it much at the time, but it's quite a treat".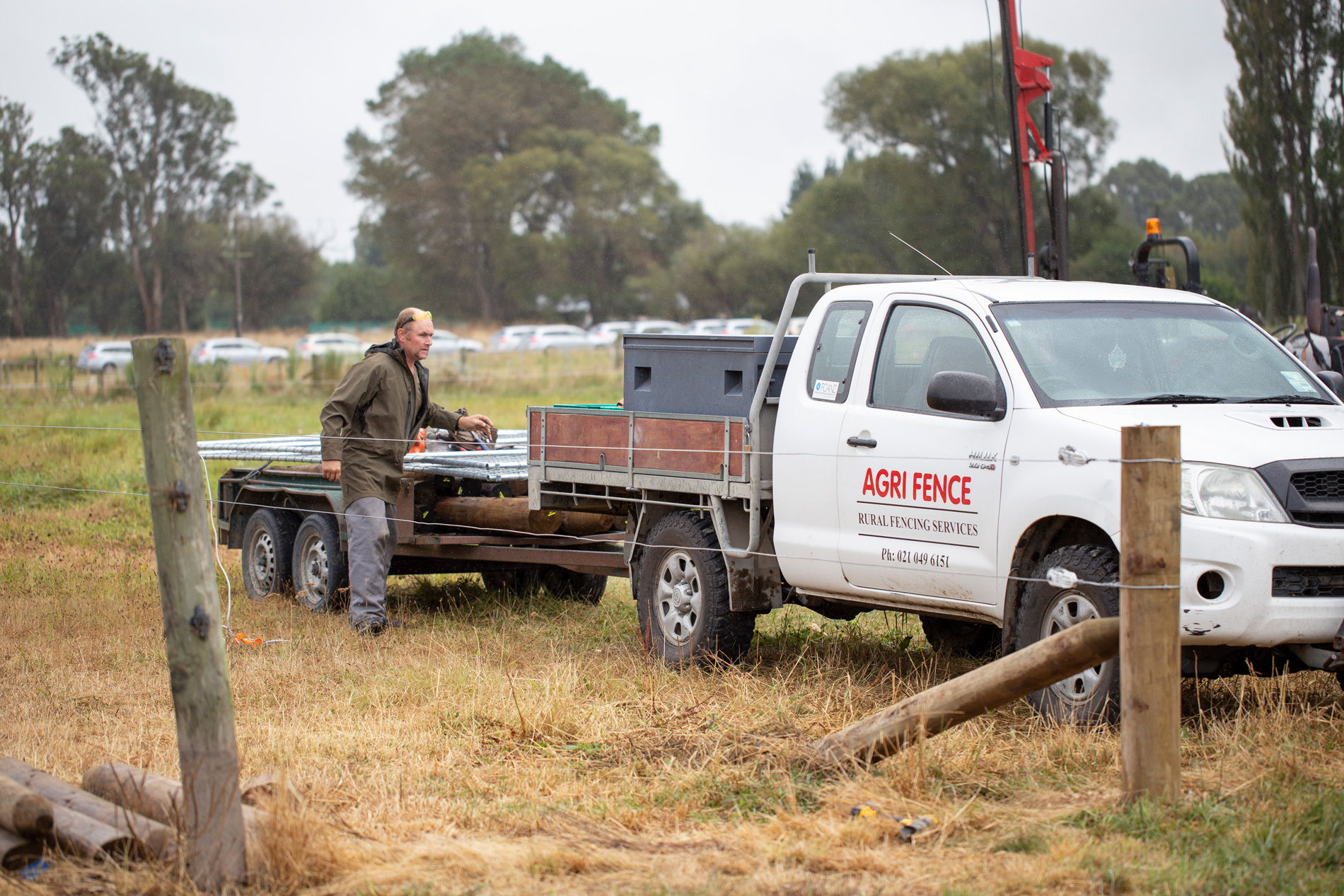 Allan takes on a diverse range of fencing jobs, mostly seeing a lot of post and rail work coming in. Alongside of that, he generally focuses on netting fencing with a top wire, which keeps the sheep and cattle in.
Comparing Northland to Canterbury, Allan prefers it down south. In Northland, you cannot really do anything in the wintertime, whereas in Canterbury it always dry – making it ripe for fencing outdoors all year around. Of course, there is a few days of rain here and there, but ultimately the challenges that Canterbury fencing contractors face is the ground conditions. Due to the gravel, you end up having to spike everything and it's like you're putting the post in twice. Everywhere else is usually clay or soil which makes things a whole lot easier. To put it into perspective, Allan said he's worked previously on the Port Hills clearing out old fences and there were absolutely no rocks up there. Normally it would take six minutes to bang a post in, but up on the hill it would only take about a minute.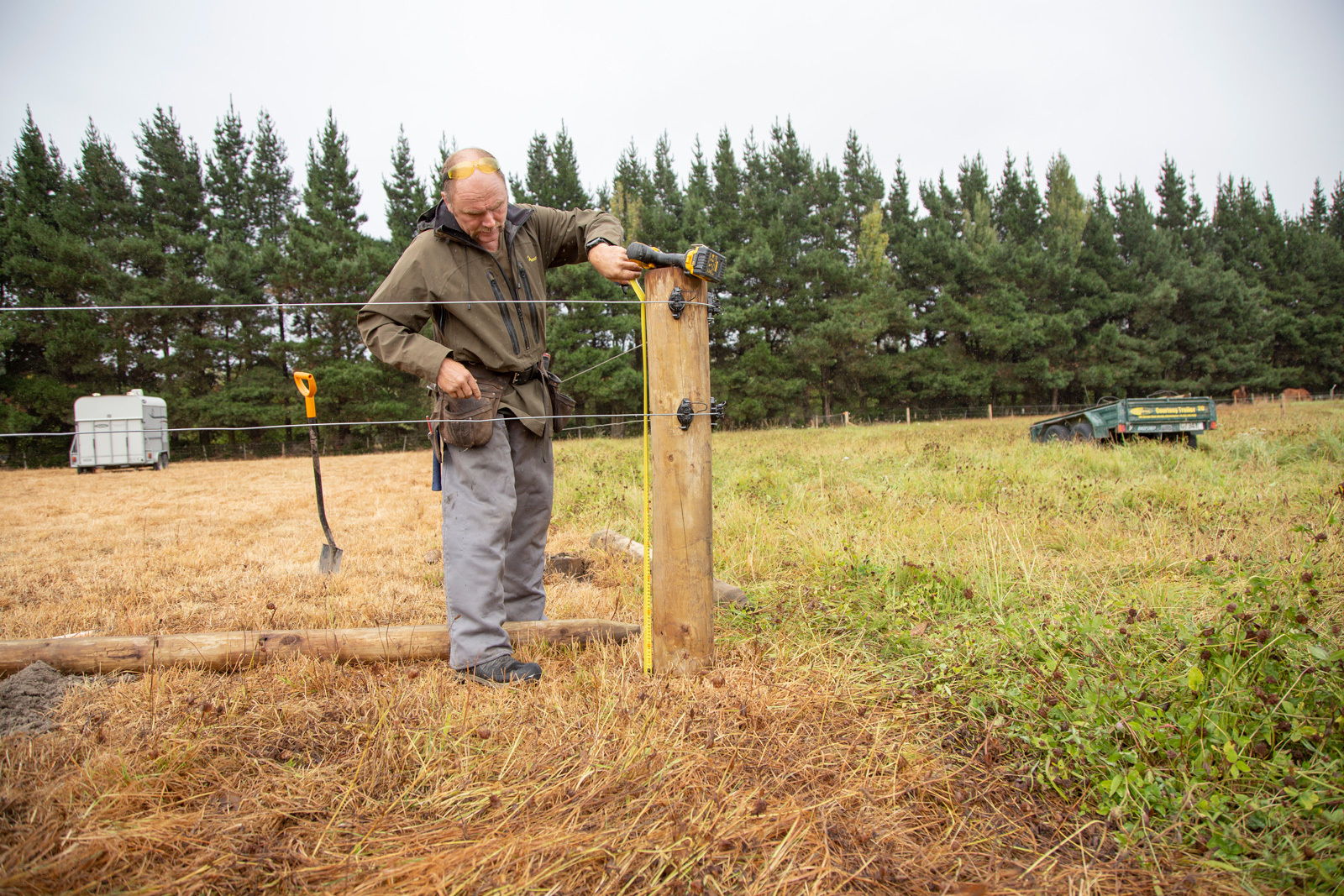 Catering to the ground conditions is something Allan is good at. If someone were to tell him the address of a place that needed his services, he would be able to tell how much time it would take to complete, and factor that into the price. Allan said that majority of his work comes from word of mouth and repeat cliental. He also lists adverts in the local paper and on TradeMe. Having his own company Facebook page and website he said reaches those clients who have lifestyle blocks too.
Goldpine Christchurch and the Rakaia branch are the stores Allan deals with mostly. "They're good in there aye. They put the energy into training up the staff... they've got some core guys in there that really know their stuff."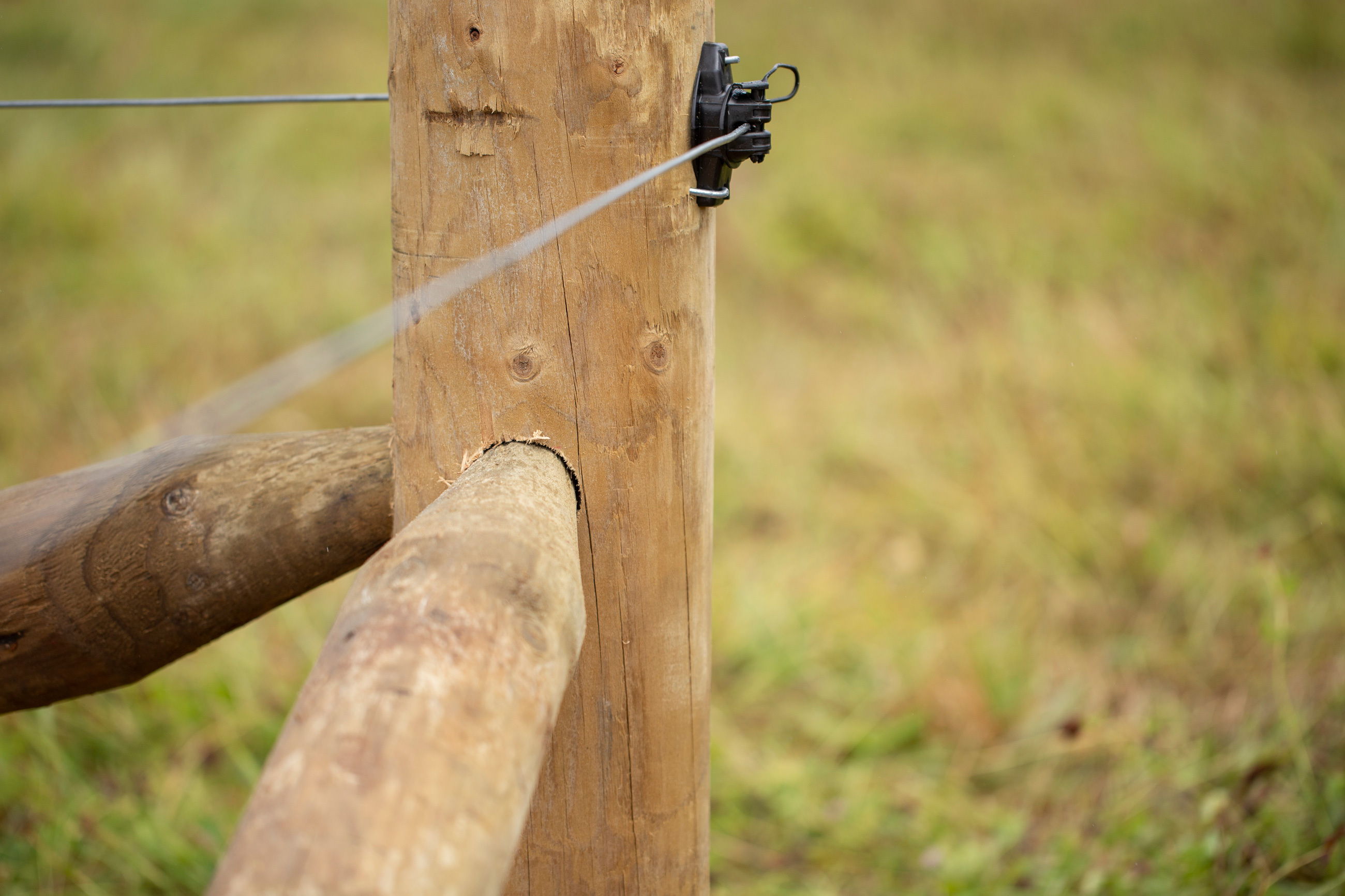 Allan said he usually tries to match what products clients have already got but has been using a lot of rounded circles at the moment. He's also driven thousands of Goldpine's Rounded Superposts saying, "I put that to a client as a cost saving exercise for them. If you stand 5-8 metres away from a rounded super, you can't tell it's a Rounded Superpost."
"Yeah nah, Goldpine is good aye, it's dense that's the good thing about them - it's really dense. We've used other guys – timber – and you're banging the post down and you watch the whole post, it just compresses. That's why I stick with Goldpine, you bang 'em in, they stay there, and they don't break."
Date posted: 4 February 2021