Goldpine
A Melting Pot of Passion
---
Reza Abdul-Jabbar always wanted to be a farmer; growing up in West Borneo, he mentioned to his father, and great mentor, this overarching ambition, prompting Reza to continue his education in New Zealand where he studied agriculture. It's been 28 years since Reza put his first cups on a cow, and he's been dairy farming ever since.
In the heart of rural Southland, just east of Invercargill, Reza owns two dairy farms in Mokotua and resides there with his wife Khadijah Peggy Melati Sukma. When we arrived, they greeted us warmly, offering hot drinks and food to fuel our cold bodies – the temperature was sitting at minus two degrees.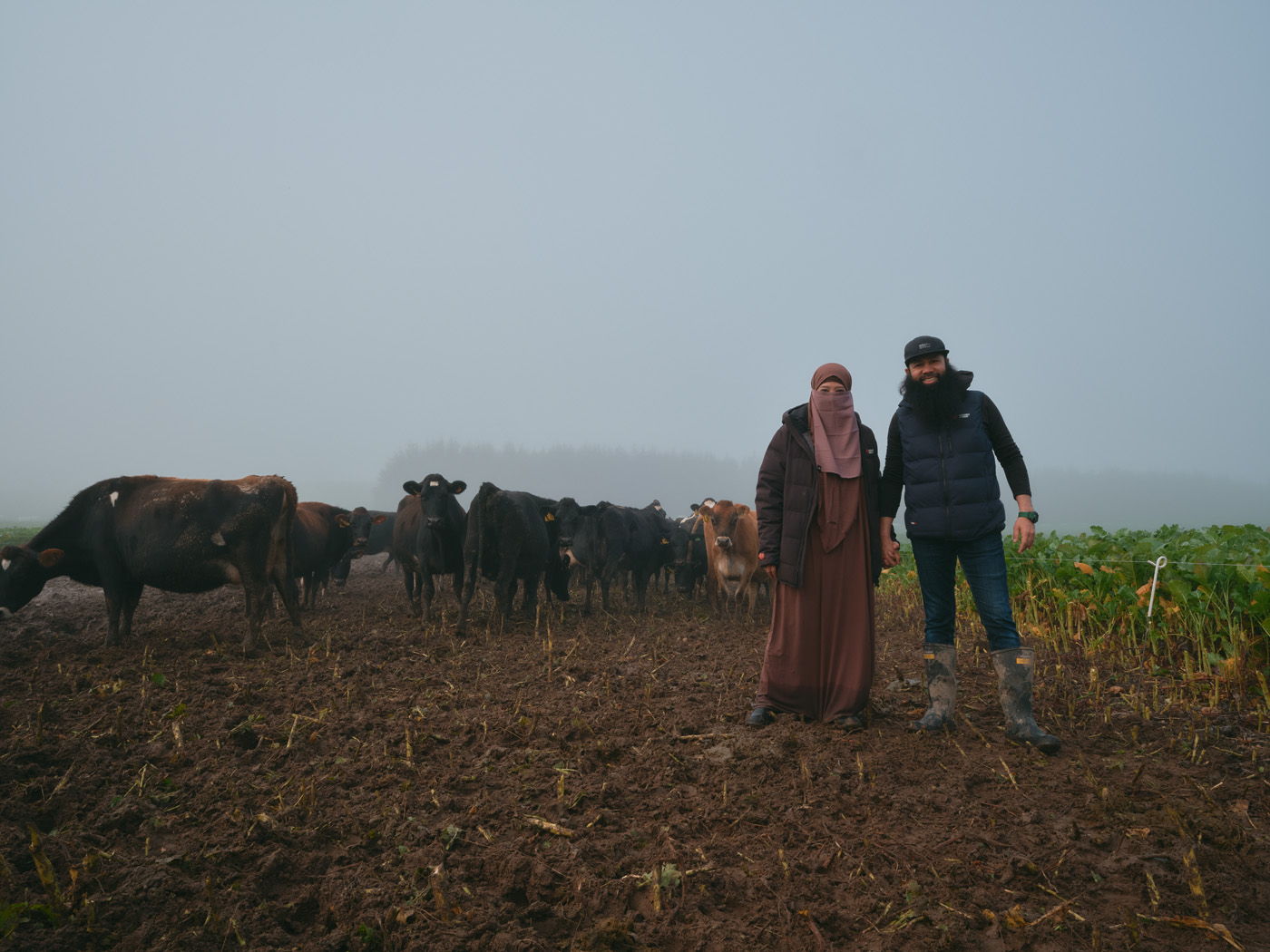 The property features two farms situated opposite each other, totalling 450 hectares, where they milk just over 1,200 cows and winter around 1,200 stock. Every year, another ten to 15 hectares get added as part of their development. "Our system is not very intensive but very productive. We support it with a couple of run-off blocks where we grow young stock, winter the cows and grow some extra feed. It's a lower stocking rate system," Reza said.
Alongside Reza, the farm has a few helping hands, including farm manager Steve, whom Reza has a good working relationship with; whilst we visited, they discussed their pasture systems and ongoing plans. "The farm is very manageable here. As a young farmer coming from pumice lands up in Taupō, it's quite soft and it's a big change managing the soils, but it's been a good challenge. What I've learnt in the past is paying off; we've got good grass growth coming through and good residuals retained," Steve said. Reza also has five children, three daughters and two sons ranging from nine to 21 years old, and they tend to help around the farm too.
"Growing up in West Borneo, I've always loved animals and planting orchards. My late father was very much into that sort of thing as well. So, when we had this discussion between a dad and a son, it was quite clear that the idea of me wanting to be a farmer was very much supported by the family," Reza said.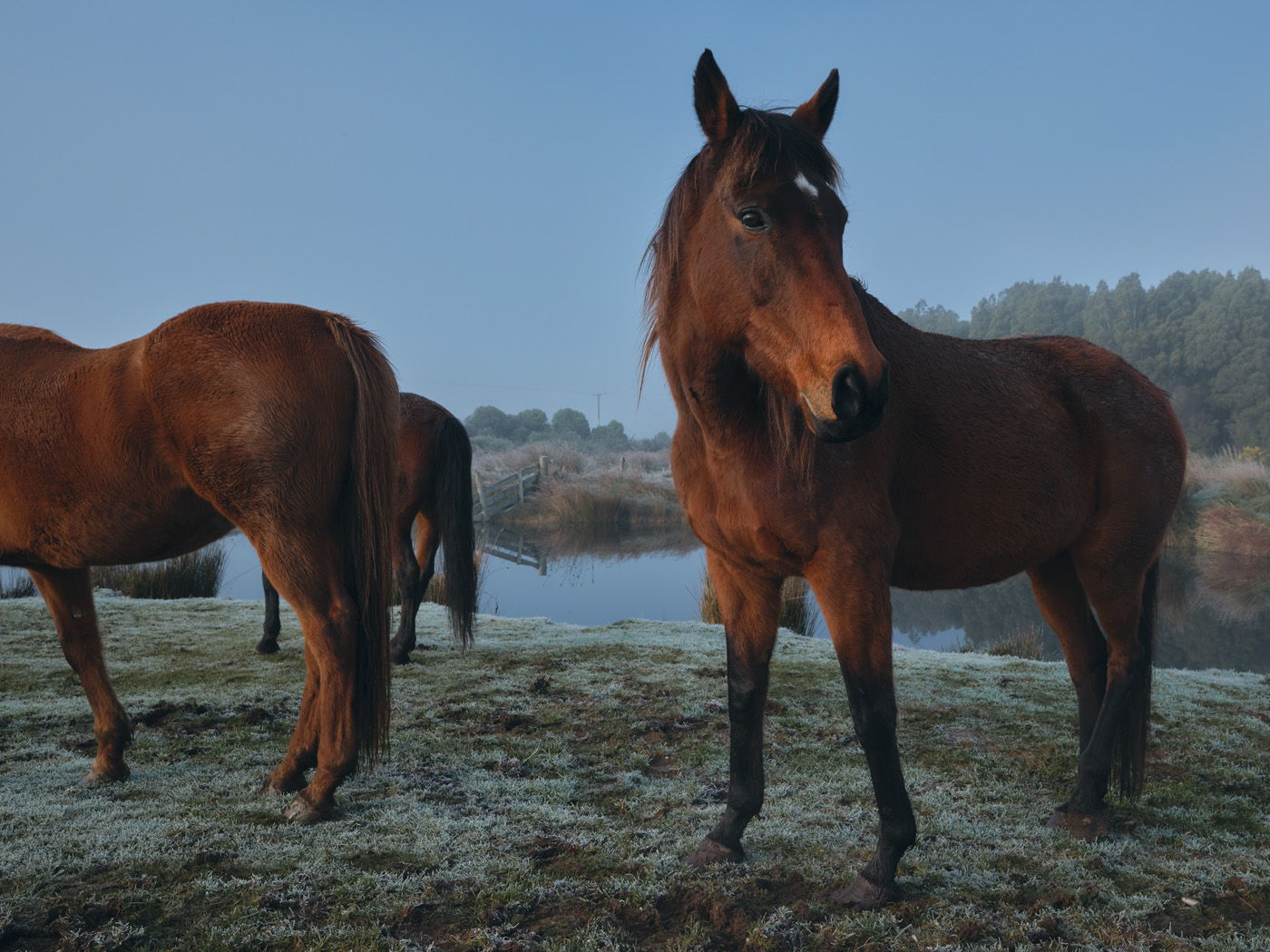 "When I was young I thought I was going to run through different options like beef cattle production – that looked quite interesting for me as a young boy looking at fattening systems. But later, post-university, I understood that dairy farming is more complicated and intensive. Dairy farming is a lot more challenging, and it allows the involvement of the family more. You've got the milking that needs to happen and the rearing of young stock. We also see it as a more promising way to get onto the ladder of farm ownership."
Reza likes to be as self-sufficient as possible, feeding their stock from the property whenever possible; however, that may not always be the case due to the changing weather conditions. Sometimes they have to buy supplementary food – barley, silage and grains – to support their system. This tends to be quite costly but being able to maintain a balanced diet and a balanced cash flow is what Reza emphasised.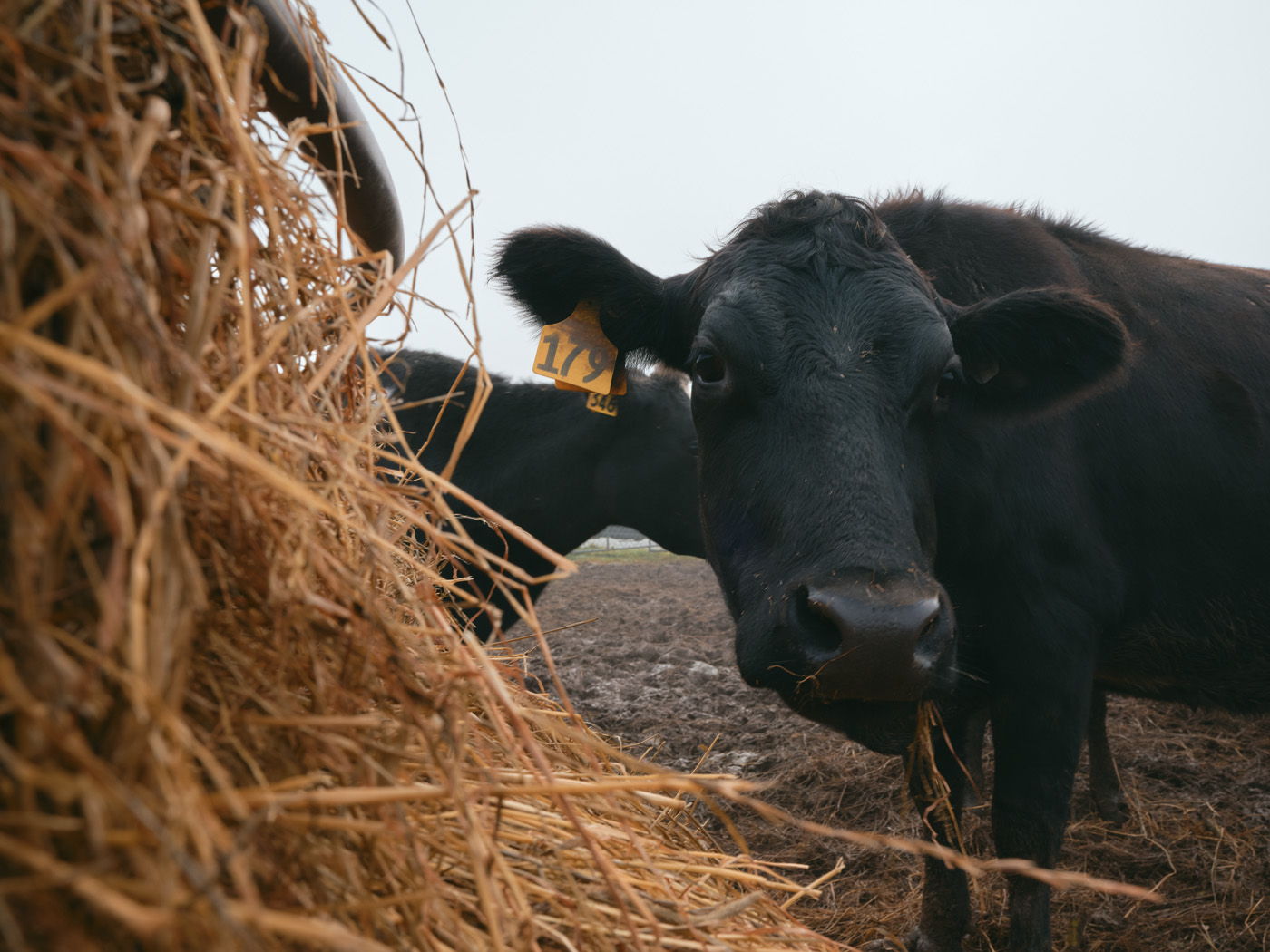 "We're quite unique in terms of our proximity to the recreational outdoors. We've got a reserve at the back, Waituna Lagoon not far from here, and a new development that allows us to venture out a bit. We live in a very good location not too far away from the city, yet we are remote enough to get the privacy that we require. The farm is in a good climate which receives enough rainfall most of the year to grow grass efficiently and to profitably feed the cows."
Reza and his team try their best to be at the forefront of good environmental practices to showcase a "commercially viable, sustainable dairy farm". They have worked with Living Water, a partnership between the Department of Conservation and Fonterra, to retire ten hectares of farmland in order to keep their waterways safe and clean.This includes fencing off waterways and implementing more native plantations.They are also looking into planting more pine trees for livestock shelter and support from wind, along with tussocks and flax that are known for being good water collectors. "It gives us great pride as a family to know that our farm is watertight, and we are doing our very best to learn new practices to showcase our farm and protect it for the next generation and many, many more generations to come. Hopefully, our children can farm it better than us and leave it to the next generation better than we received it."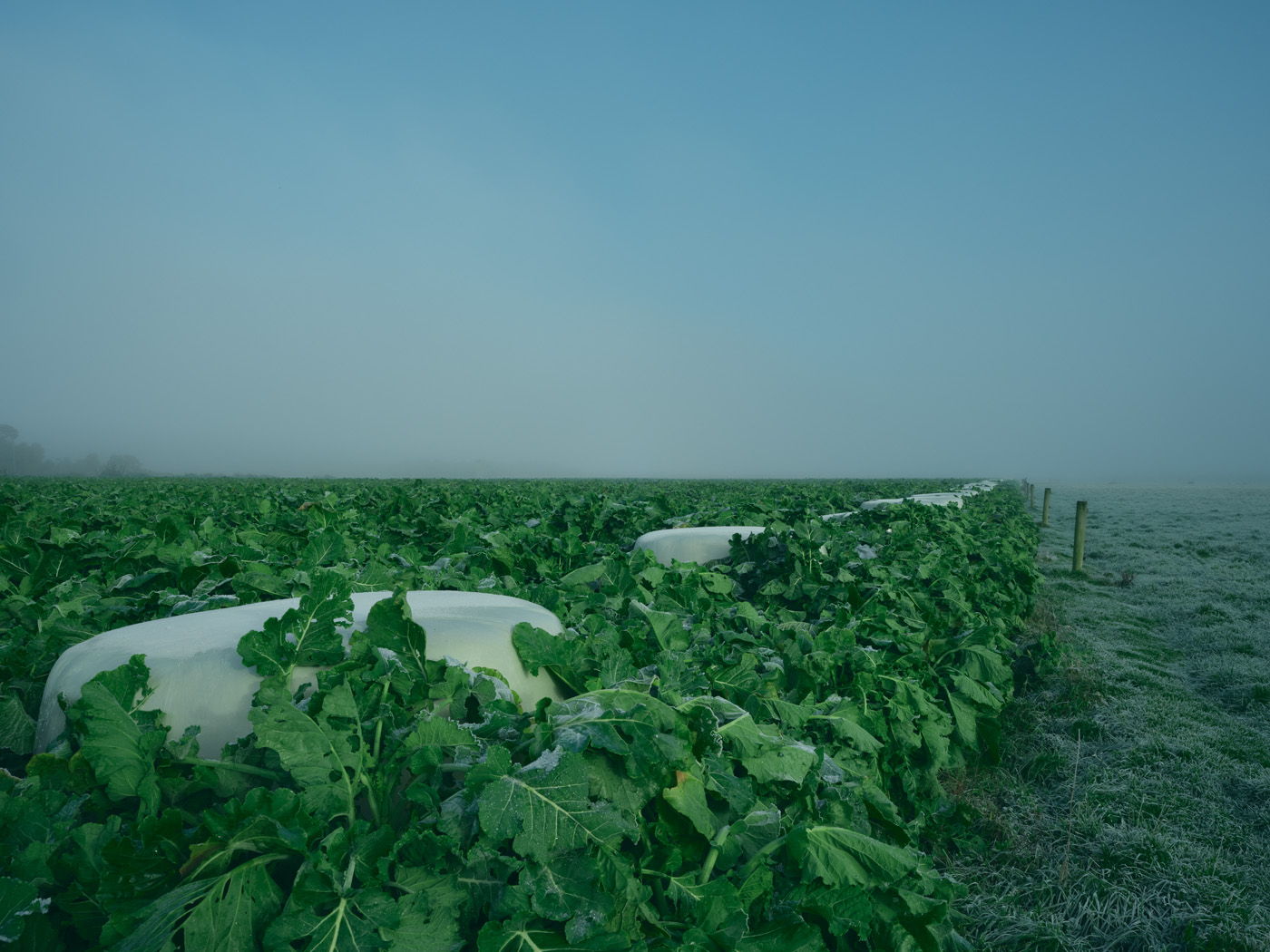 "What we, as Kiwi farmers, do best is leading the pack in producing the world's greatest protein, in this case, milk, at a lower cost. What makes us the world's best is, of course, the quality, but also our ability to grow grass as efficiently as we can and at a lower cost that's more environmentally friendly. We're very fortunate that the New Zealand climate we're living in, and more specifically in Southland, supports that idea because we are not relying upon irrigation systems; we are getting free irrigation which translates to better and longer growing seasons."
Reza flies the flag for Southland proudly and is heavily involved in the community. He delivers sermons and teaches others as the Imam of Invercargill mosque in Southland and is the general secretary of the New Zealand Board of Imams. He is also an initiator for the Southland Muslim Association. Reza's Indonesian-born wife, Khadijah, helps him on the farm where she's needed. She is also the author of eight books and works as a humanitarian activist and an Islamic motivational speaker, which has taken her all around the world to 30 different countries.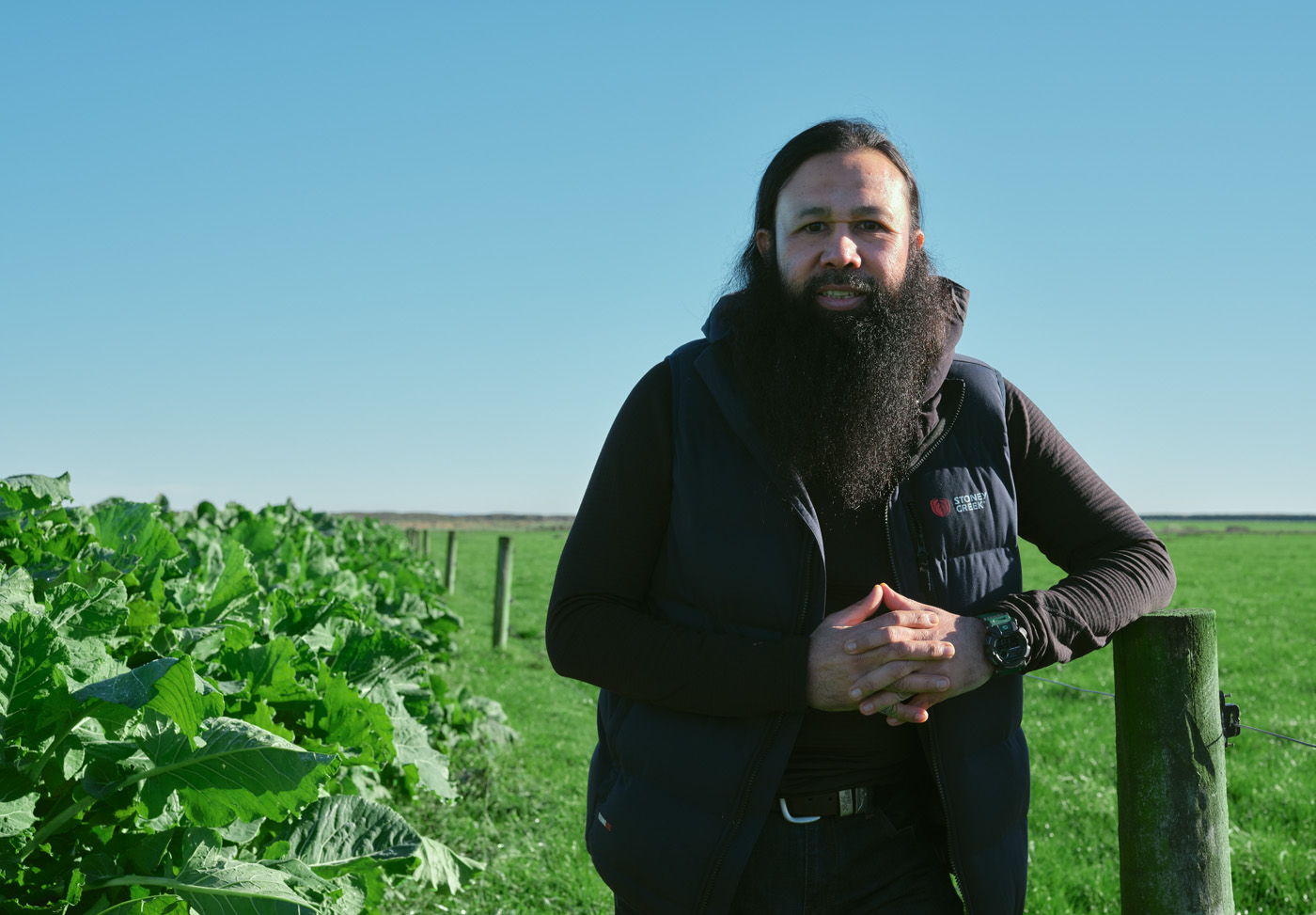 The pair echo their Islamic faith loudly through their practical work and their values. "The beauty about us, as human beings, is that ultimately we are all brothers and sisters in humanity. People get carried away discussing the differences of opinion, but often, what we share in similarities far outweighs what we have as differences. It's just very much dependent on which angle you're going to take. Some people focus and dwell on the differences and that creates friction, whereas others embrace each other; focusing on what we share in similarities brings harmony. New Zealand is a melting pot for all different ethnicities and different backgrounds. So we need to embrace that, and that's what makes us stronger as a nation going forward," Reza highlighted.
He hopes his kids will take over the farm once they're old enough. Rural life has been ingrained in them from a young age, working and developing life skills over time. "As a parent, we are only ever so happy to be outsmarted and outwitted by our children. We just want to see the next generation more successful, better, smarter, and more knowledgeable in running the farm and taking it in another direction that we haven't got to yet, and to see the children one day do it better than us – it's an absolute delight," Reza concluded.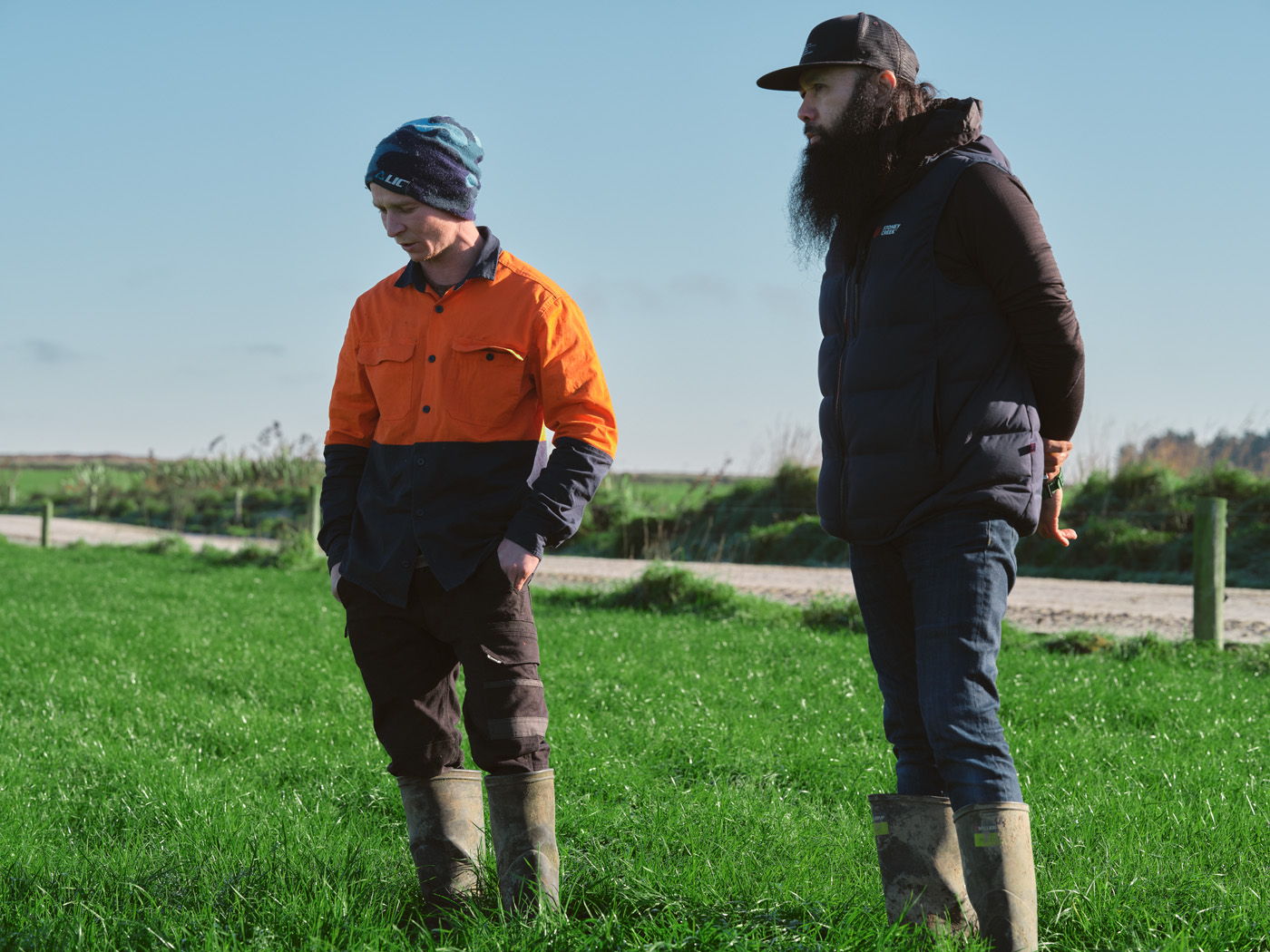 Date posted: 1 September 2023