Goldpine
The New Zealand Young Farmers (NZYF) Goldpine Fencing Competition
---
Over the last six months, we've closely followed the New Zealand Young Farmers (NZYF) regional fencing competitions. With a healthy dose of morning sun beaming down to combat the crisp, frosty air, and the sharp noise of shovels dinging against rocks, you'd be right in thinking that we had converged in the Canterbury region for the National Final.
Of the seven regions covering all the way from Northland down to Southland, seven pairs of fencers qualified for the final at the National Trade Academy in Christchurch on July 1st, eager to continue their regional winning streak by taking out the NZYF Goldpine Fencing Competition.
Every competitor in the National Final is a NZYF member, as it's a prerequisite to enter the competition, and each pair represents their club – there are around 70 clubs situated all over New Zealand. The seven regions represented in the final were Northern, Waikato/Bay of Plenty, Taranaki/Manawatu, East Coast, Tasman, Aorangi and Otago/Southland.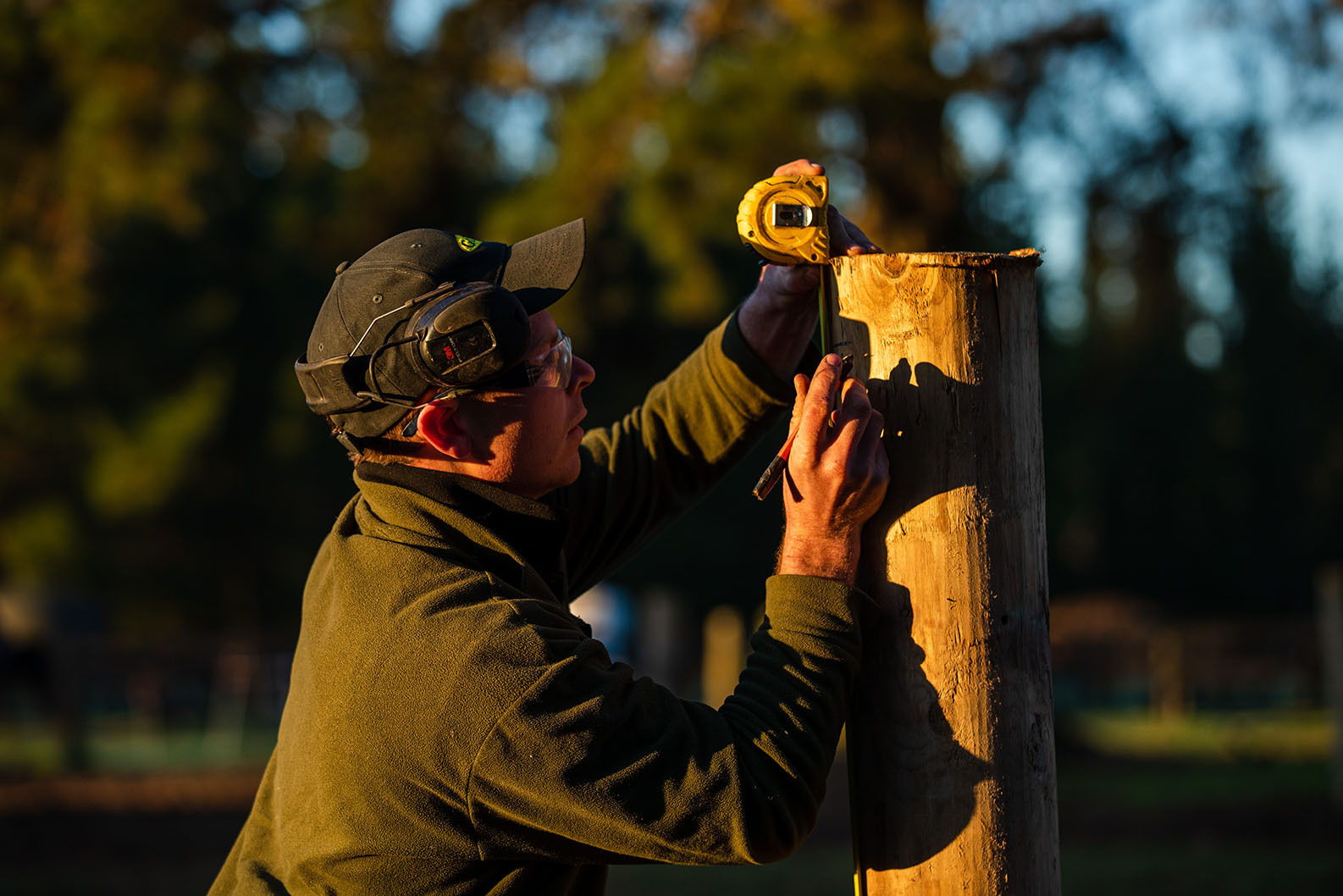 NZYF has 1,800 members across the country and it's clear to see the prestige and honour each individual member holds in continuing these rural games, a long-standing tradition of the non-profit organisation which was founded in the 1930s.
The seven pairs in the Goldpine Fencing Competition were tasked with building a 20m electric wire fence with a bungy gate. While there was no time limit, the teams had one point deducted for every 15 minutes that their time exceeded two hours. Their work was judged to NZQA standards with guest judges from the Fencing Contractors Association New Zealand (FCANZ) – Lindsay Hayman and George Williams.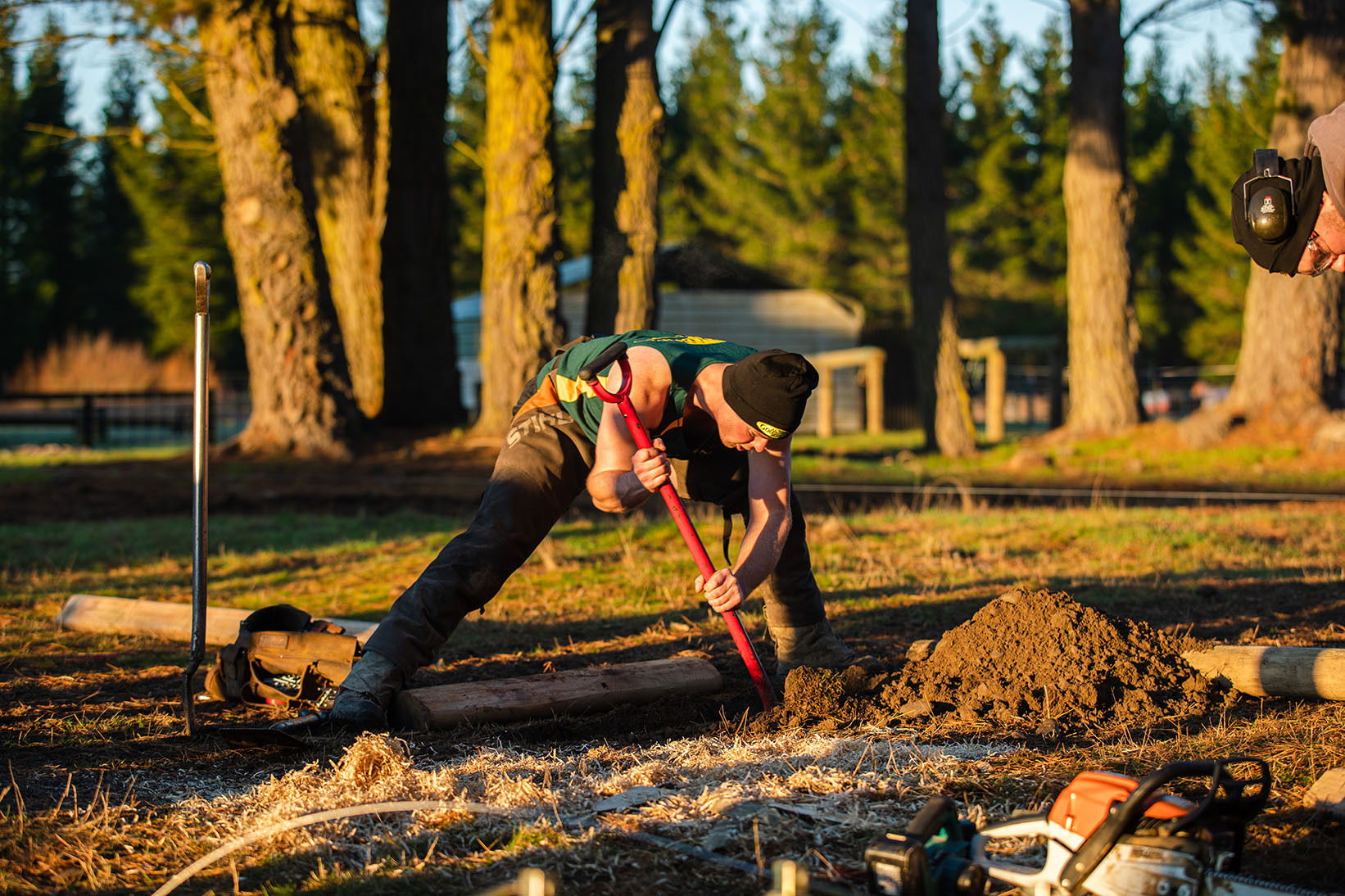 While Waikato/Bay of Plenty representatives Luke Hartnell and Luke Holmes may be North Islanders used to a different terrain, it didn't hinder their capability to take home the win.
Luke Hartnell, who runs a contracting business with his wife in the Te Awamutu area, was a returning contestant to the fencing competition having placed third in the final event last year. Pairing with newbie Luke Holmes proved a winning combination. It was his first time competing, but he brought a wealth of experience to the team having his own contracting business in the Reporoa area.
Each pair seemed to tackle the task differently, and at a different pace. So, if it isn't a race down to the wire, literally, then how is it judged? Robert Barry, an Elected Board.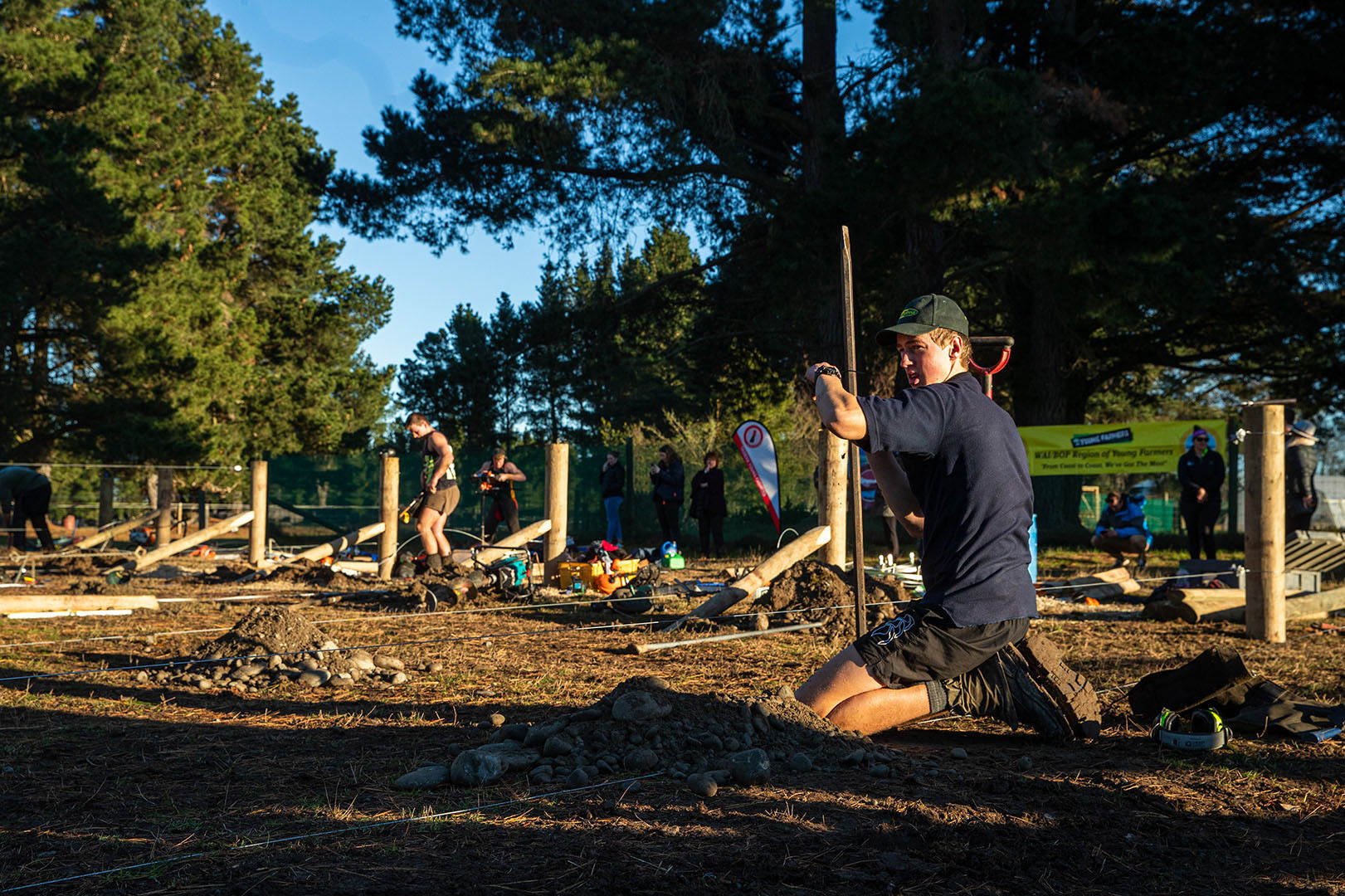 Member for NZYF, summed it up well; "It's the old chicken and egg situation about where you put your effort and how fast you do it. They are judged on both the quality of workmanship and the speed in which they complete it," Robert said.
What was inspiring to see was the range of competitors that made it through to the National Final, showcasing the progressive network that NZYF has built. Each pair was formed by having worked together or at least knowing each other.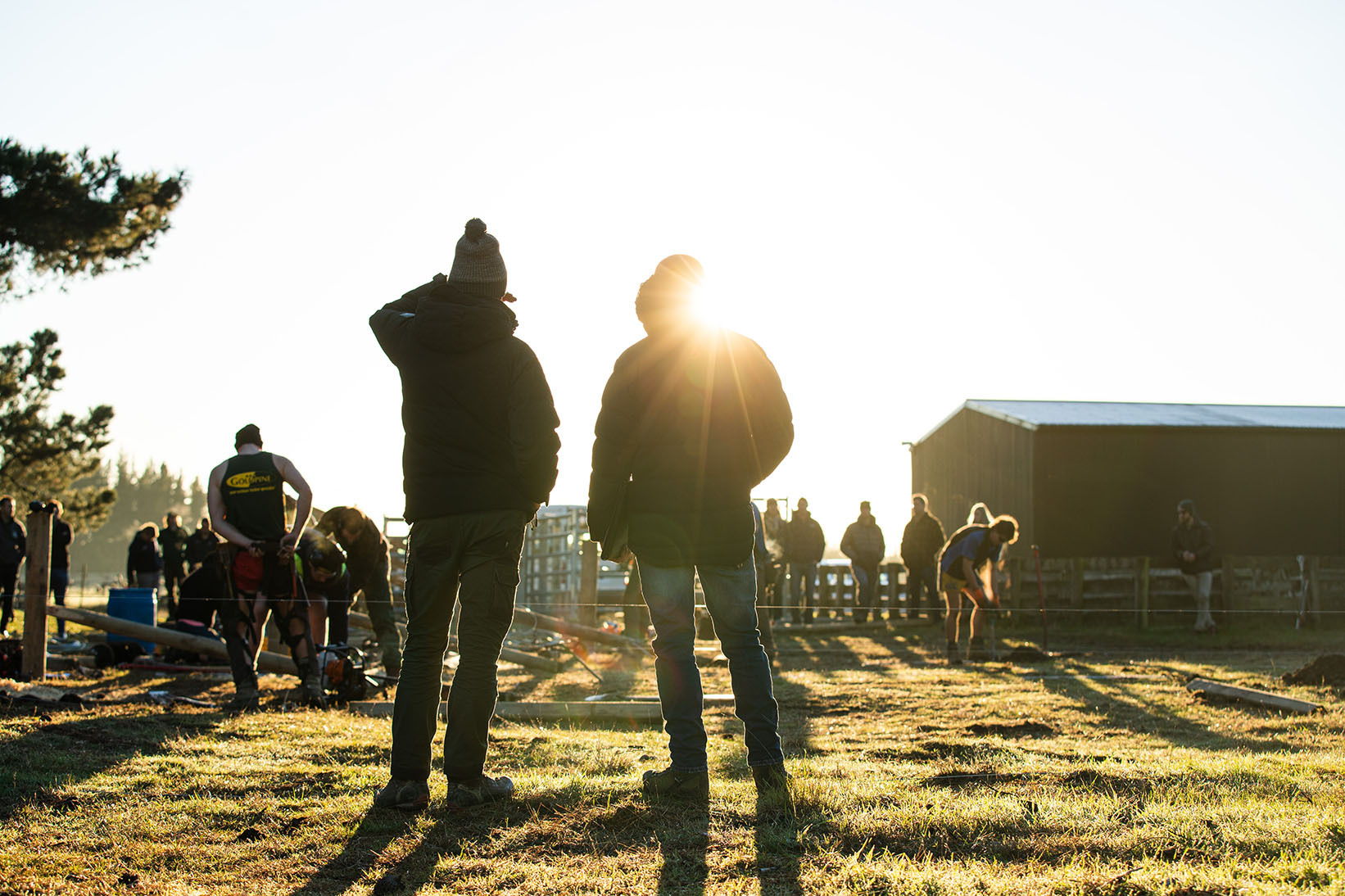 "We've got a husband-and-wife couple, some fencing contractors, some cadets who are working on a farm, and then we've got dairy, sheep and beef farmers. So, we've got the full range of people but the one requirement to compete is that they are an NZYF member," added Robert.
To make each fencing competition interesting and challenging, each region adds their own flair to the mix, largely relying on the unique landscape and activities that belong to their geographic area. If you're down in Southland, there is a good chance you would be constructing a sheep netting fence, or if you're on the East Coast, it could be a vineyard fence. However, for this fencing competition, it's a traditional Canterbury dairy fence.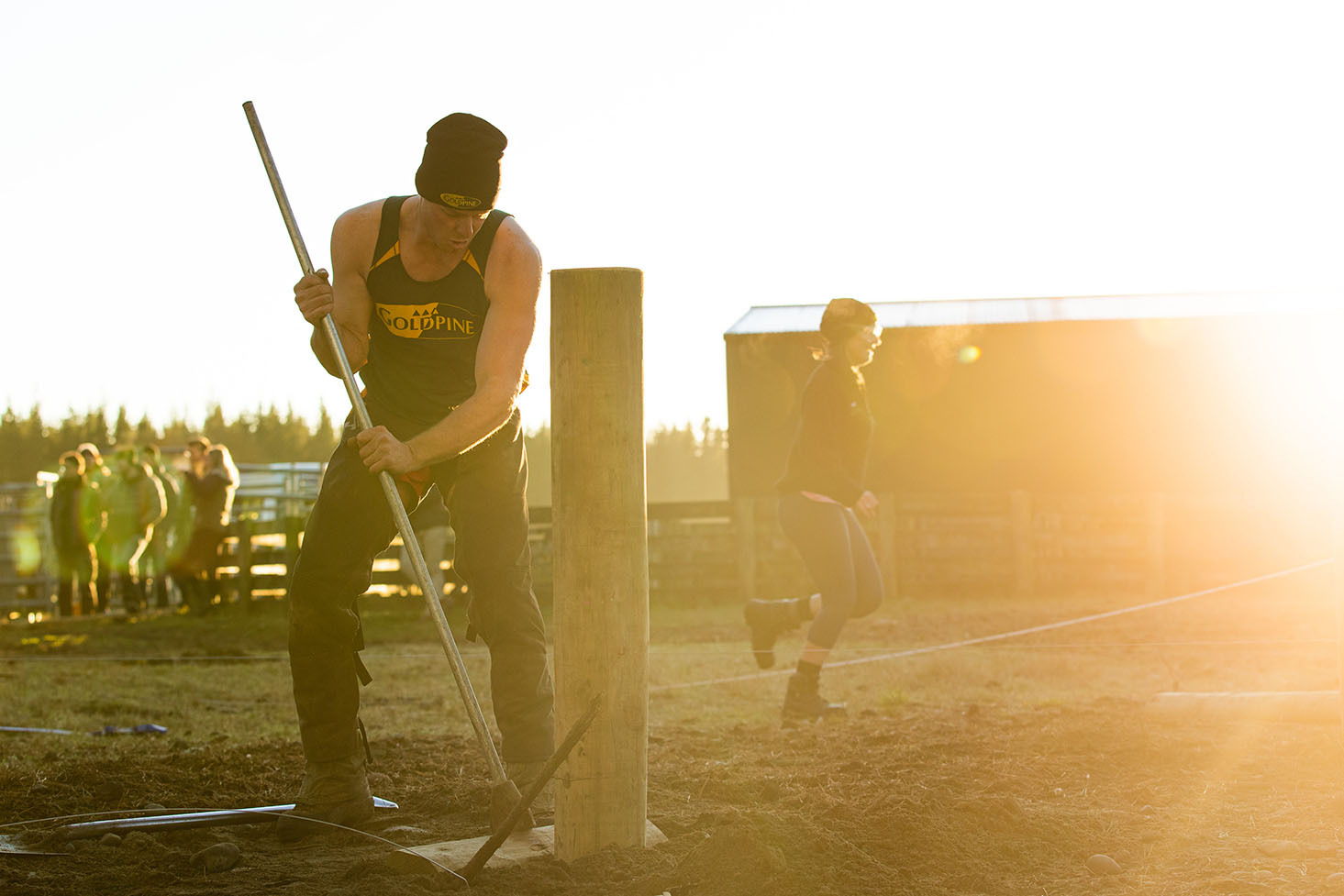 A by-stander made a comment, which resonated with us, and it went something like this, "You can tell the South Islanders from the North Islanders – just look at their tee-shirts and shorts." All the while battling a cold morning frost.
Tom Rathgen and Jack Dawson, both representing the Tasman region, constructed their fence in the quickest time so we caught up with the pair after they finished to talk about their process going into it.
"You want to be fast, but you also want to have quality, so you need to find a happy medium," commented Tom. "I work in the family business and have been fencing since I was a small kid, following dad around with a hammer and handing it to him whenever he needed it. I've been fencing full-time for about three or four years now, we do it every day so it's second nature to us."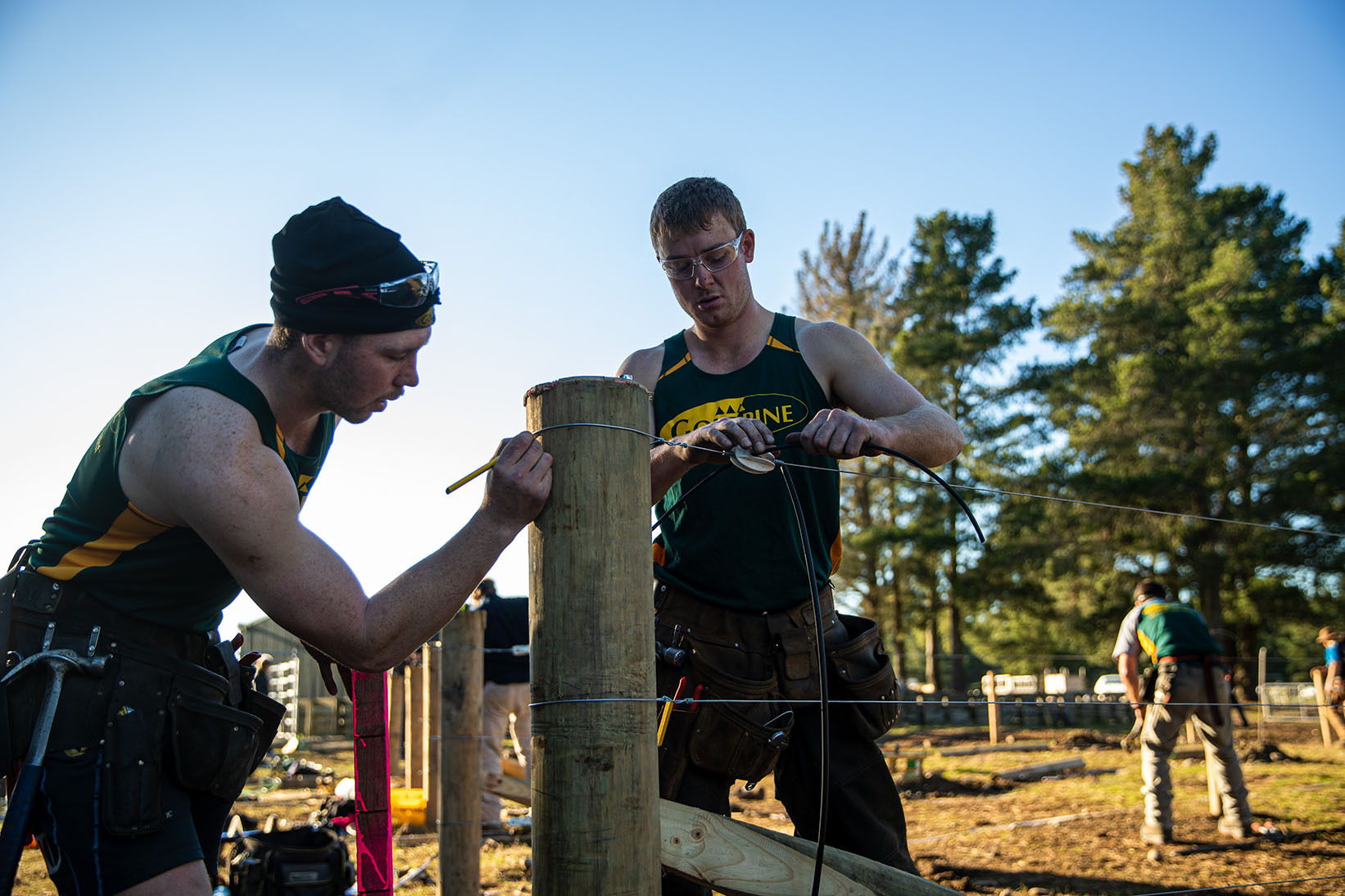 It was a commendable effort by Tom, who was fencing in his second-ever competition, after qualifying at the regionals as a one-man-band when his team-mate Jack was unable to attend. Making his debut competition appearance at the finals, Jack told us he had been fencing since leaving school one and a half years ago. Fencing found him when he needed a job to go to and he hasn't looked back since.
"This is my first competition," Jack said. "It's something a bit different than just being out in the paddock and to compete against other people is always a bit of a challenge."
While Tom added that the competitions are a learning curve, he also mentioned how rewarding they are.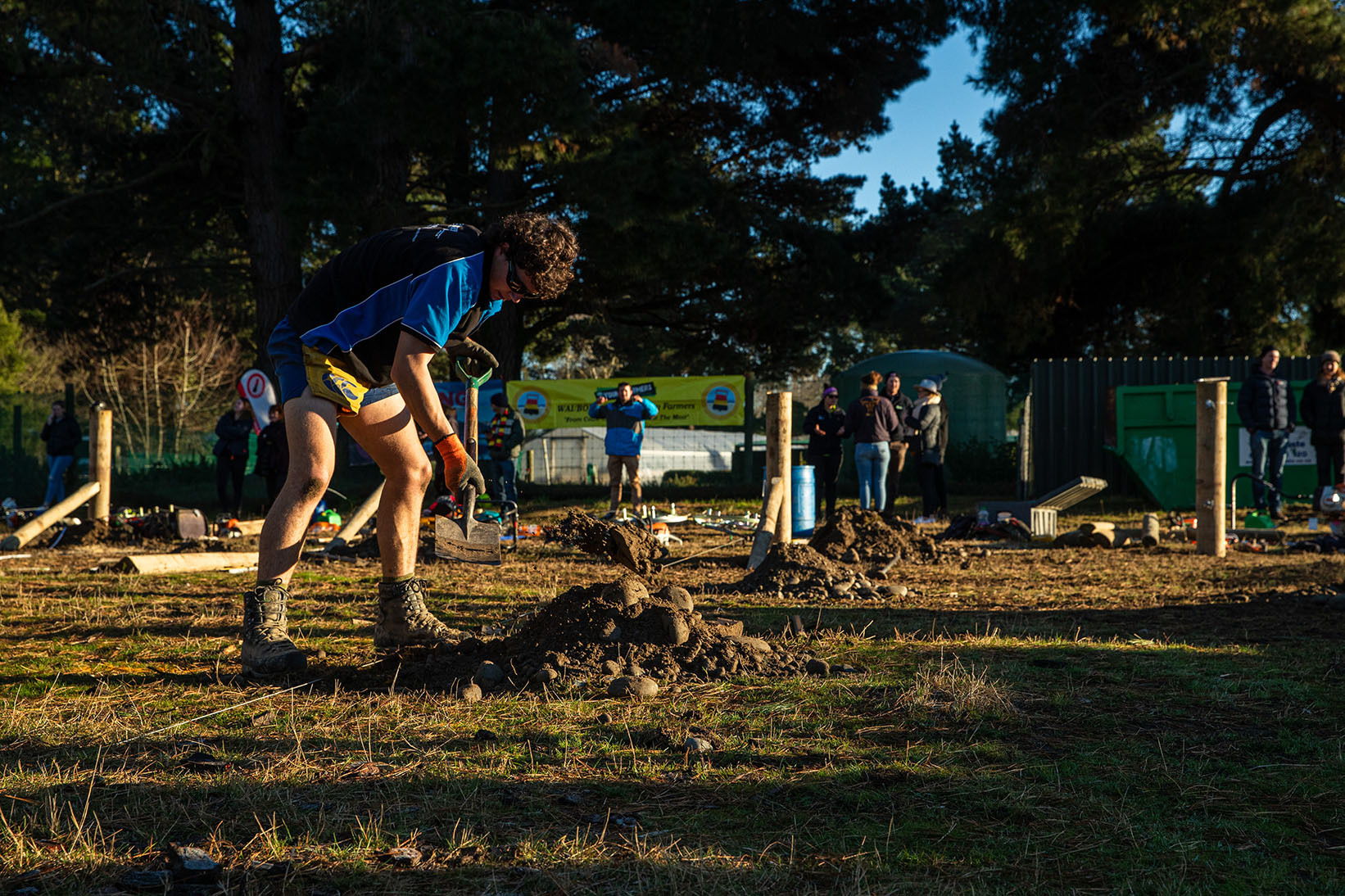 "You look over your shoulder to see you have a made a good job of everything, it's really satisfying that you can see where you have been," -Tom said.
It doesn't just come from the job itself, but the teamwork that is involved. For one pair it was more of a family affair: mum, dad and baby on the sideline – all wearing matching Goldpine beanies, caps and shirts.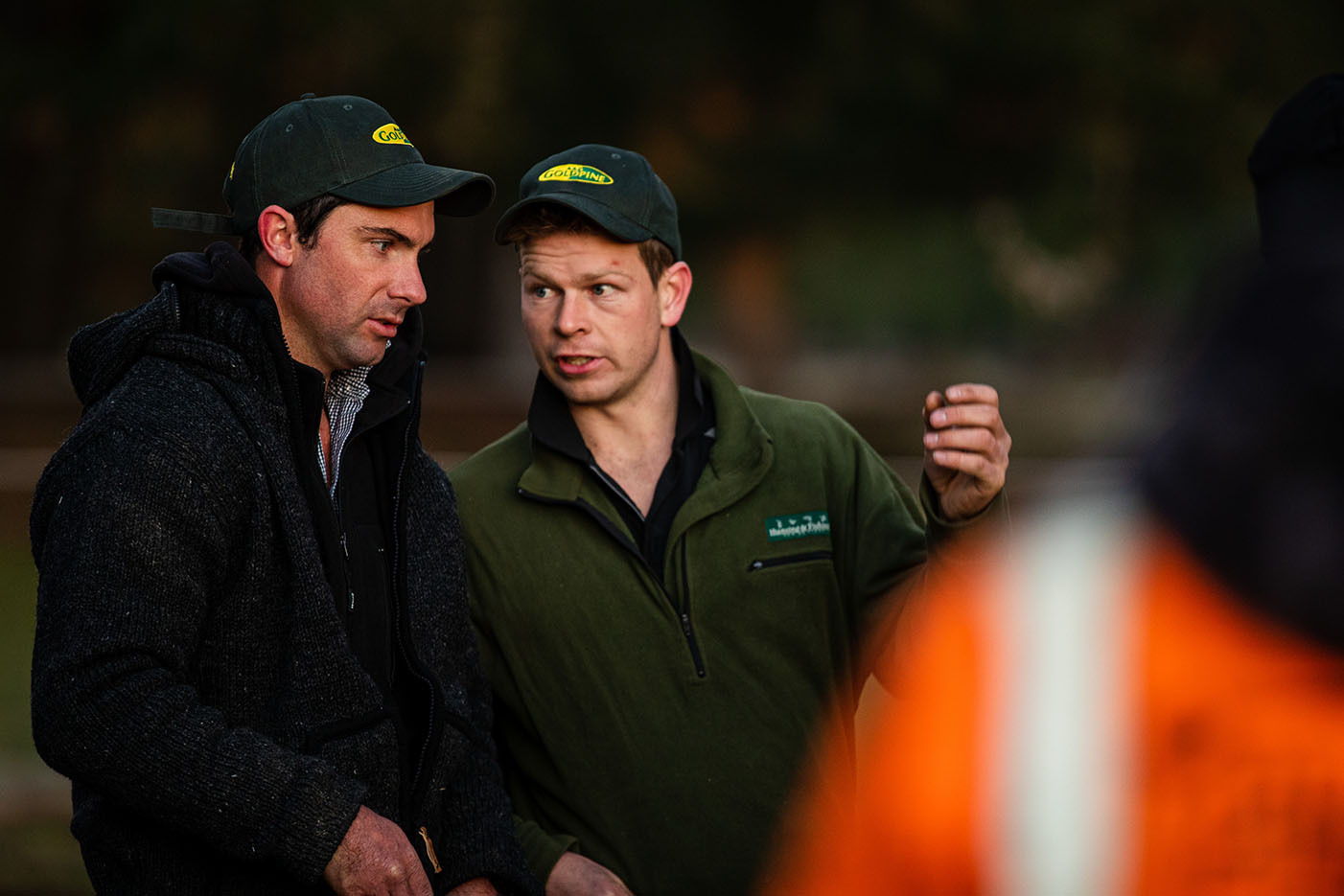 The fencing competitions that take place around the country play such an important role in the rural community. It's a chance to demonstrate the skills and product required to build a good quality fence, as well as provide a training ground for all levels of fencers amongst a network that encourages development.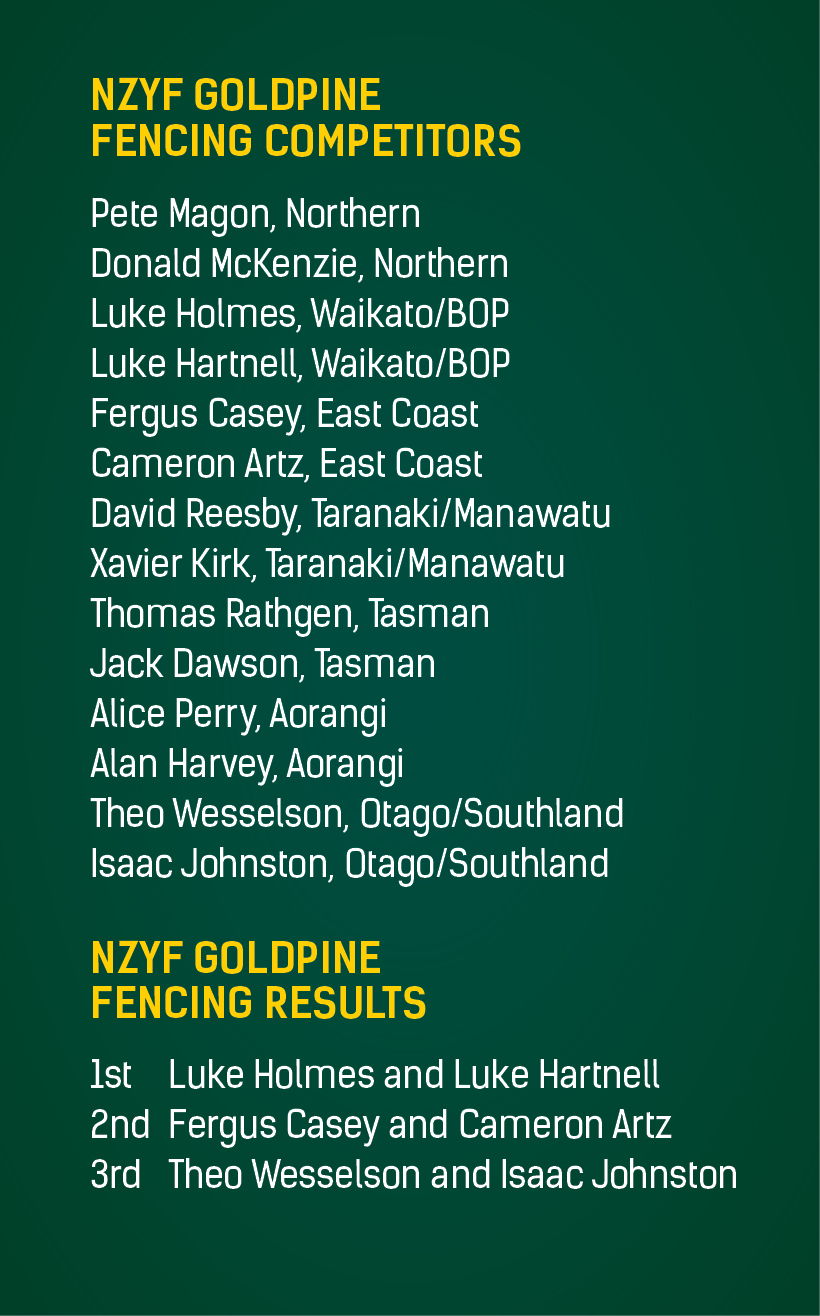 Date posted: 15 July 2021