Goldpine
The 2021 New Zealand Fencing Competitions at Fieldays
---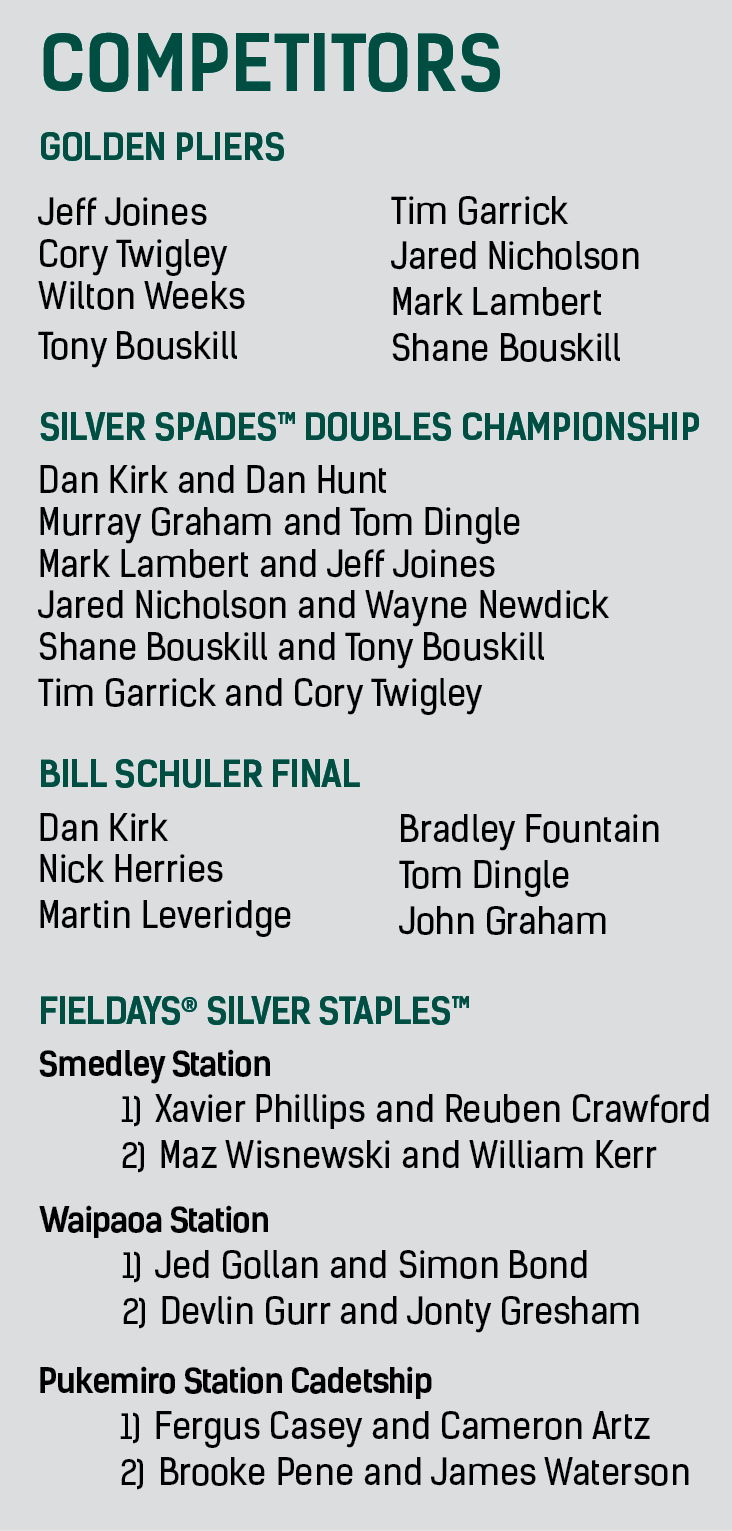 This year at Fieldays, we were excited to see so many passionate fencers compete in New Zealand Fencing Competitions (NZFC). With a lot of familiar faces and a few new competitors in the midst, it was a great few days - filled with strength, dedication, and hard work from the best fencers within the industry.
New Zealand Fencing Competitions (NZFC) have had a long history and an outstanding amount of popularity within the rural industry. They bring together New Zealand's top fencers, highlighting their broad range of practical skills and expertise. Fencing competitions are held throughout the year around New Zealand, but the event that everyone aspires to compete in is the national championships held annually at Fieldays.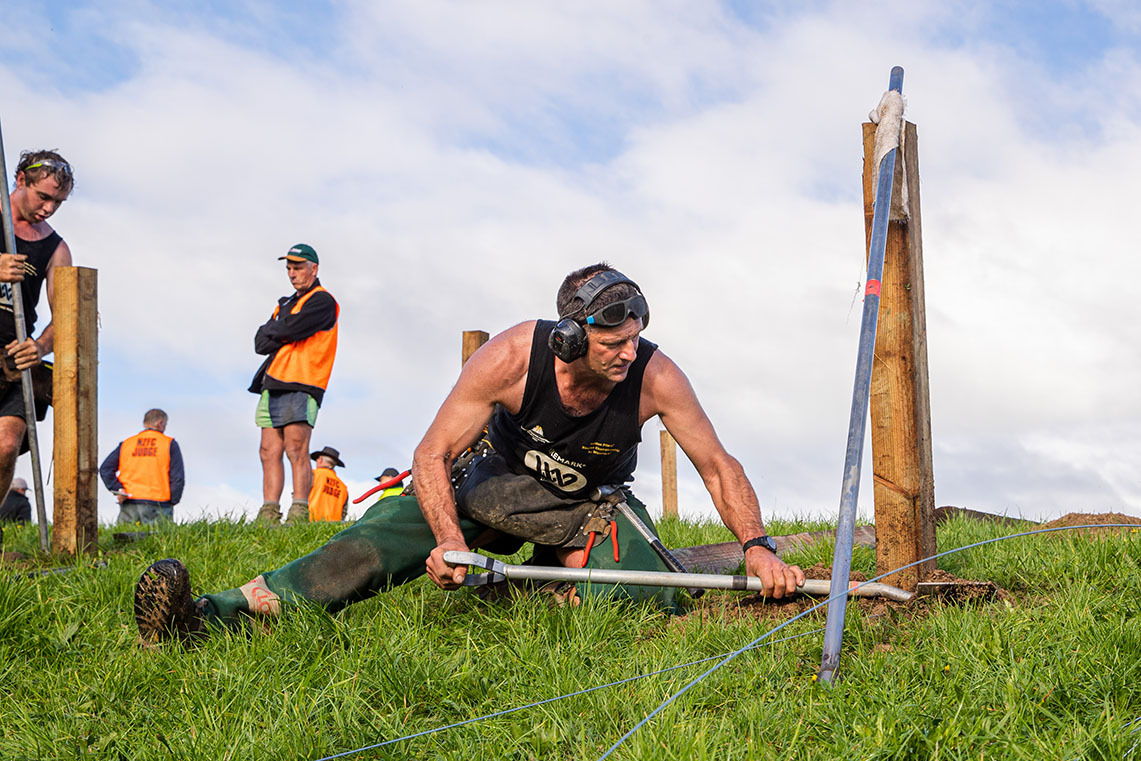 At Fieldays, they have four fencing competitions; Bill Schuler, Fieldays® Silver Staples, WIREMARK® Golden Pliers™, and Fieldays® Silver Spades™. The heats for the national competitions took place on the Monday before Fieldays. The top eight competitors from these heats got placed into the WIREMARK® Golden Pliers™ singles championship. The next eight competitors got placed into the Bill Schuler competition. The Fieldays® Silver Staples competition was for cadets that come from training institutes. And the Fieldays® Silver Spades™ is a doubles competition where individual competitors will partner up with another fencer who also qualifies.
We documented the WIREMARK® Golden Pliers™ Championship on Thursday which saw eight competitors put up a 50 metre fence as quickly as possible. They were given six and a half hours to complete it in, with the fastest time being around the four and a half hour mark. The competitors were judged on time and accuracy. Craig Wiggins, also known as "Wiggy", commentated the NZFC at Fieldays this year. "The overall outcome was to have the best quality of fencing as possible. A really good fence with a lot of stringent judging and quality around it," Craig said.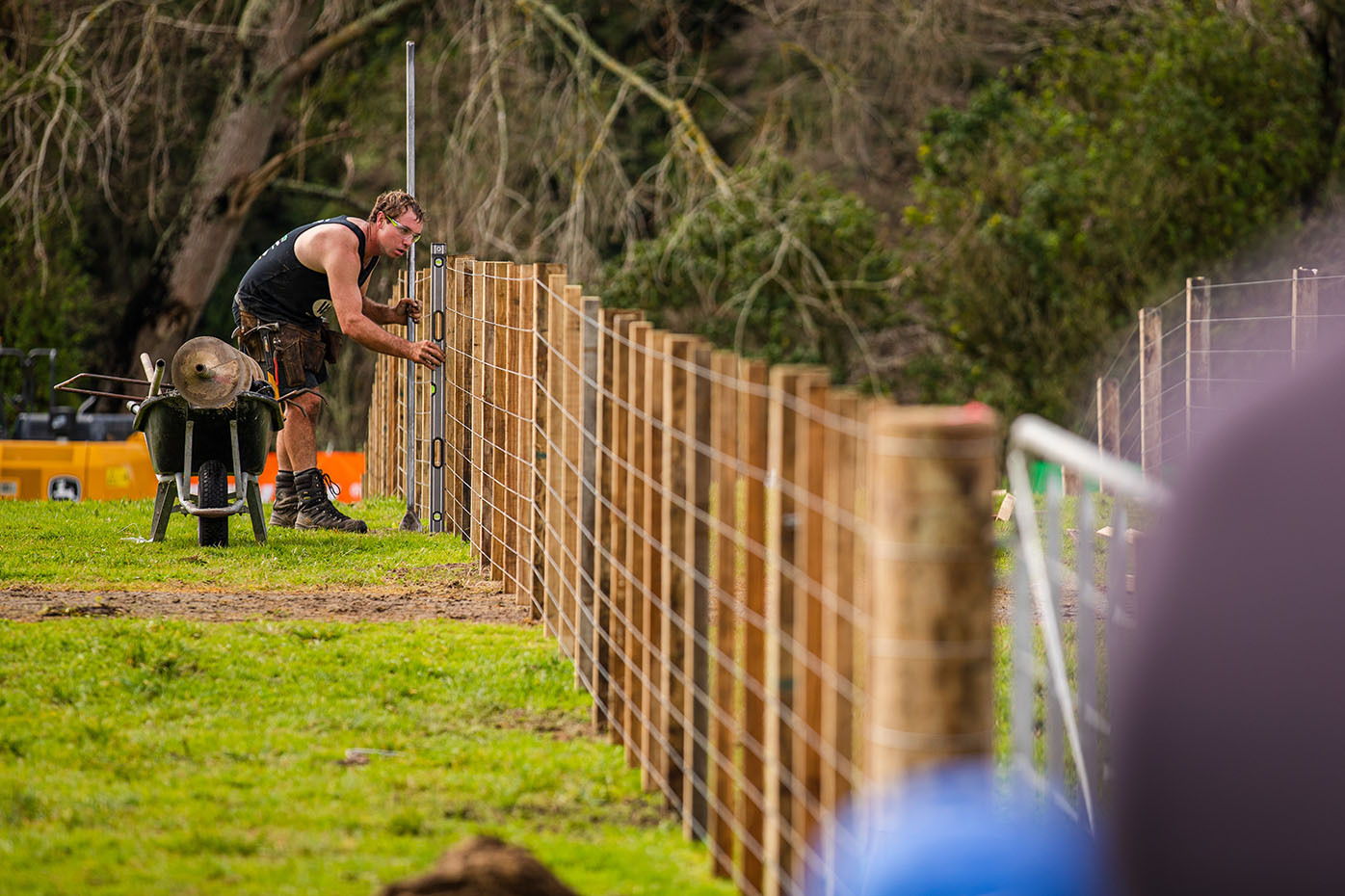 "Tony Bouskill is the leader of the pack. He's come off the line pretty quickly and he's also got great quality. He's a man on a mission to win a lot of trophies and titles in this and he's just really focused."
The competitors for Golden Pliers™ this year were Jeff Joines, Tony Bouskill, Cory Twigley, Shane Bouskill, Mark Lambert, Jared Nicholson, Tim Garrick, and Wilton Weeks. Tony Bouskill finished far ahead of the rest, followed by Jeff Joines and Cory Twigley.
Tony competed alongside his father, Shane Bouskill, again this year. Between the two of them, they have now won seven Golden Pliers™ fencing titles. The father/son duo have also won four Fieldays® Silver Spades™ titles too, making them a force to be reckoned with. Tony and Shane share the same love of fencing. They both enjoy meeting new people and being outdoors.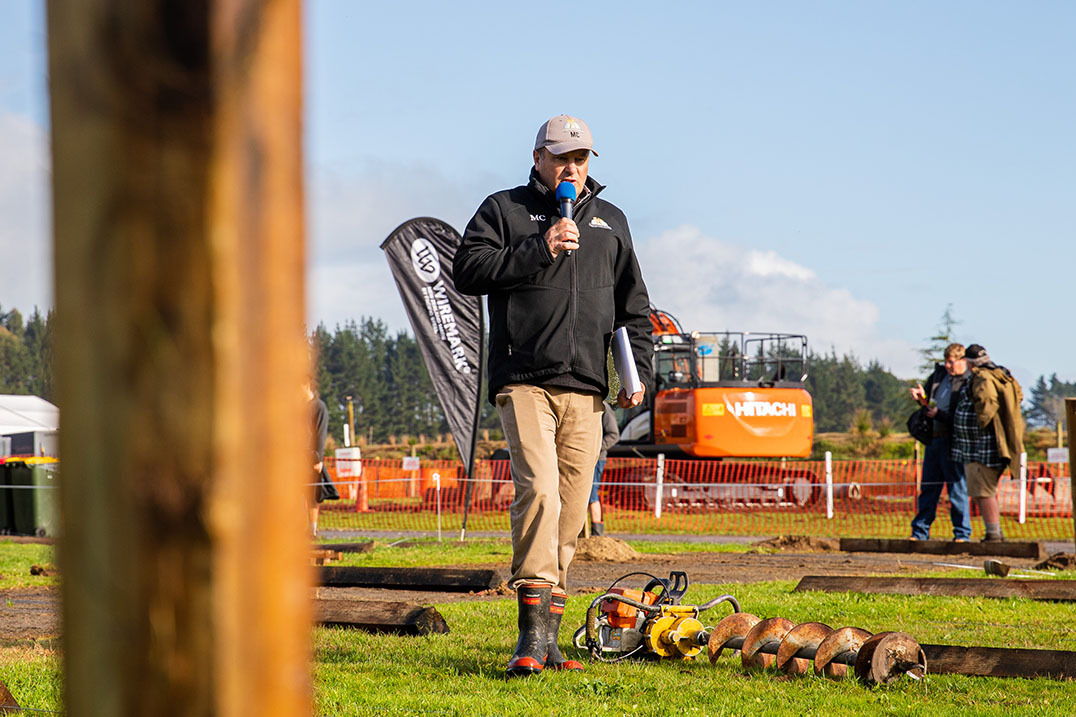 No competitions were held last year due to Covid-19, which meant fencers were more than ready to get back in action to compete for the 2021 titles. The Golden Pliers™ championship saw three newcomers; Wilton Weeks, Tim Garrick, and Cory Twigley. We got to catch up with Cory after he finished and he mentioned that the most important aspect in the competition itself were the strainers and end assemblies, as they've got to be bang on.
"It was my first time in the Golden Pliers™ competition. It's a good buzz and I've always dreamed of it as a kid and I've finally made it," Cory said. There are a lot of different ways to train for fencing competitions, and Cory's method of training is doing hand fencing at work instead of using post rammers. Watching the competitions, you can see that there is a great level of attention to detail, self-determination, and fitness. You notice a real passion that these fencers exude, with the love of fencing being so heavily ingrained in every one of them. "I've been fencing for just over 10 years now and I'll never change – I'll do it forever," Cory said.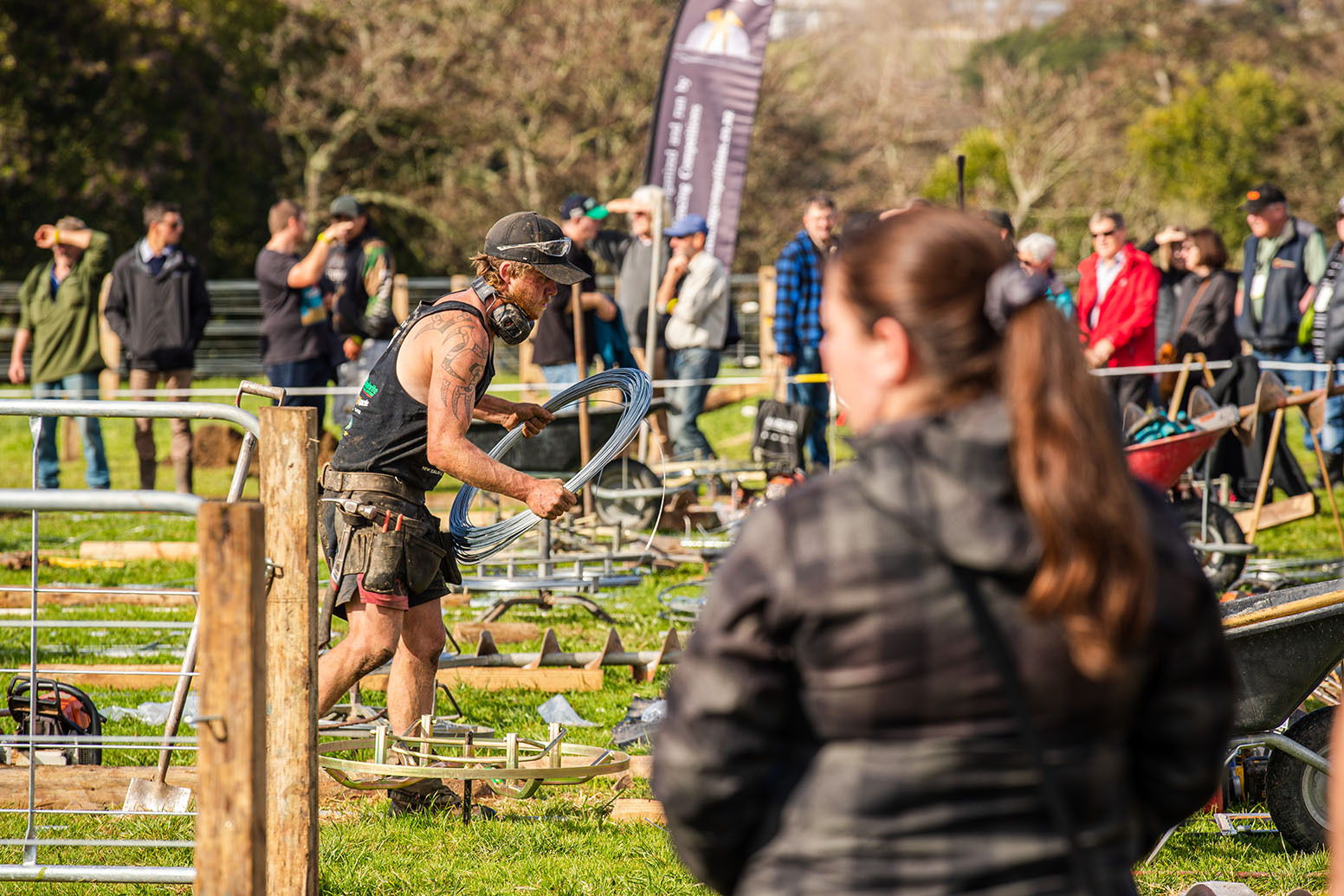 Jared Nicolson was another competitor in the Golden Pliers™ championship, who we've previously had the pleasure of seeing compete at Fieldays. "In the competition, quality and strength are the most important aspects. The time not so much in the final, you've got to just get the job right." Due to fencing competitions being held throughout the year and the national championships happening at Fieldays, the competitors all know one another. Jared said that "it separates us from the rest when you're a competitor and everyone just encourages each other, so it's good".
When asked what advice Jared would give to fencers who are looking at getting into fencing competitions, Jared said that you just "turn up and make the mistakes". He mentioned that the best thing is to get advice from other finalists at the end. They can show you areas where you may need to improve. "Don't be shy, come and talk to us," Jared said.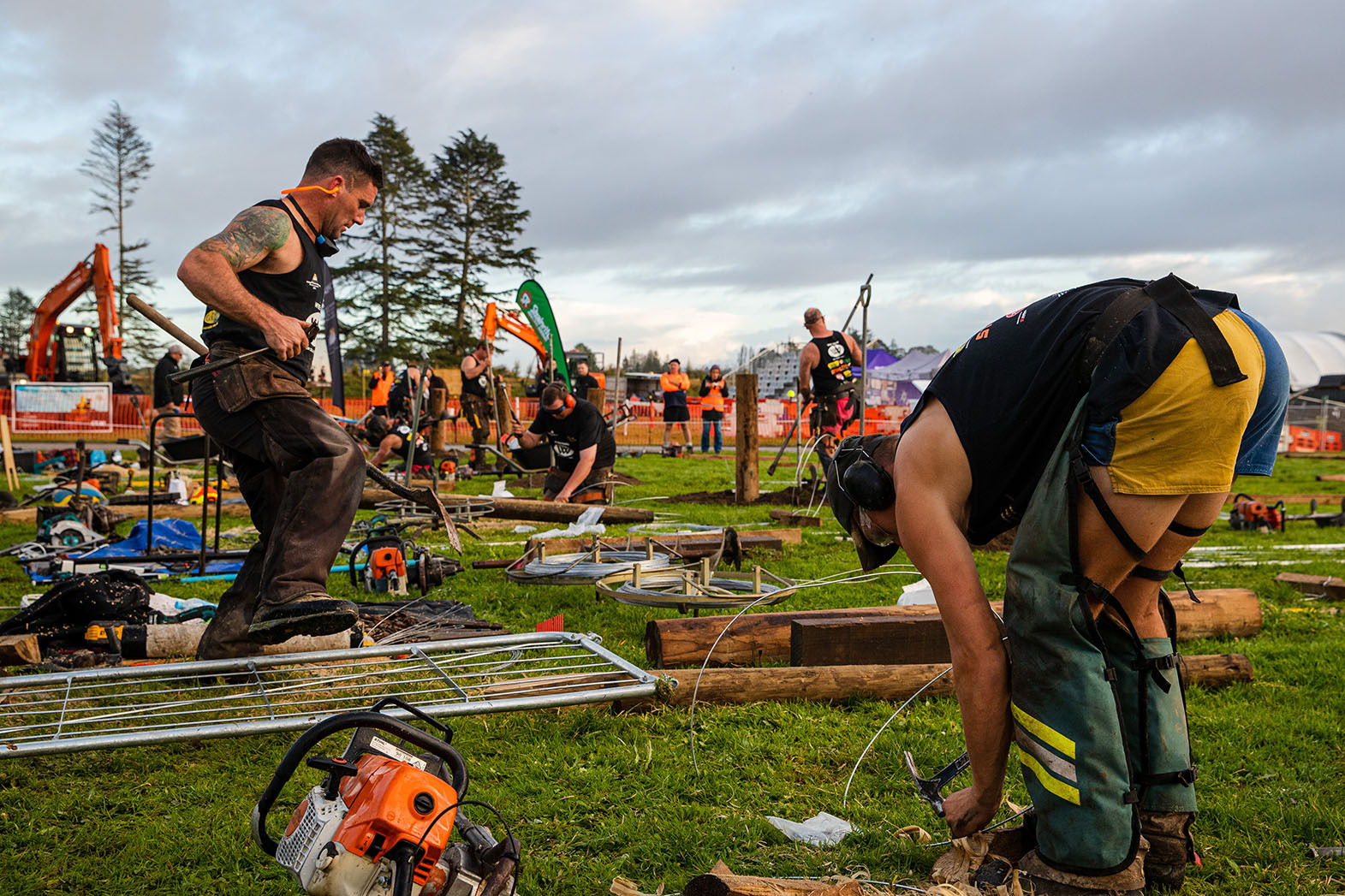 Goldpine sponsored the fencing competitions at Fieldays by supplying their product for the three days of fencing. "The gear today was suberb, the big strainers and nice stays and battens were easy to smack on," Jared said.
"A lot of Goldpine timber is being used with really good quality of timber this year - it's really straight. The guys have enjoyed using it and it's gone in the ground really well."
"It's a great competition with good sponsors. Fences are going up for three to four days with a lot of timber, posts and battens. Goldpine does us a good job," Craig said.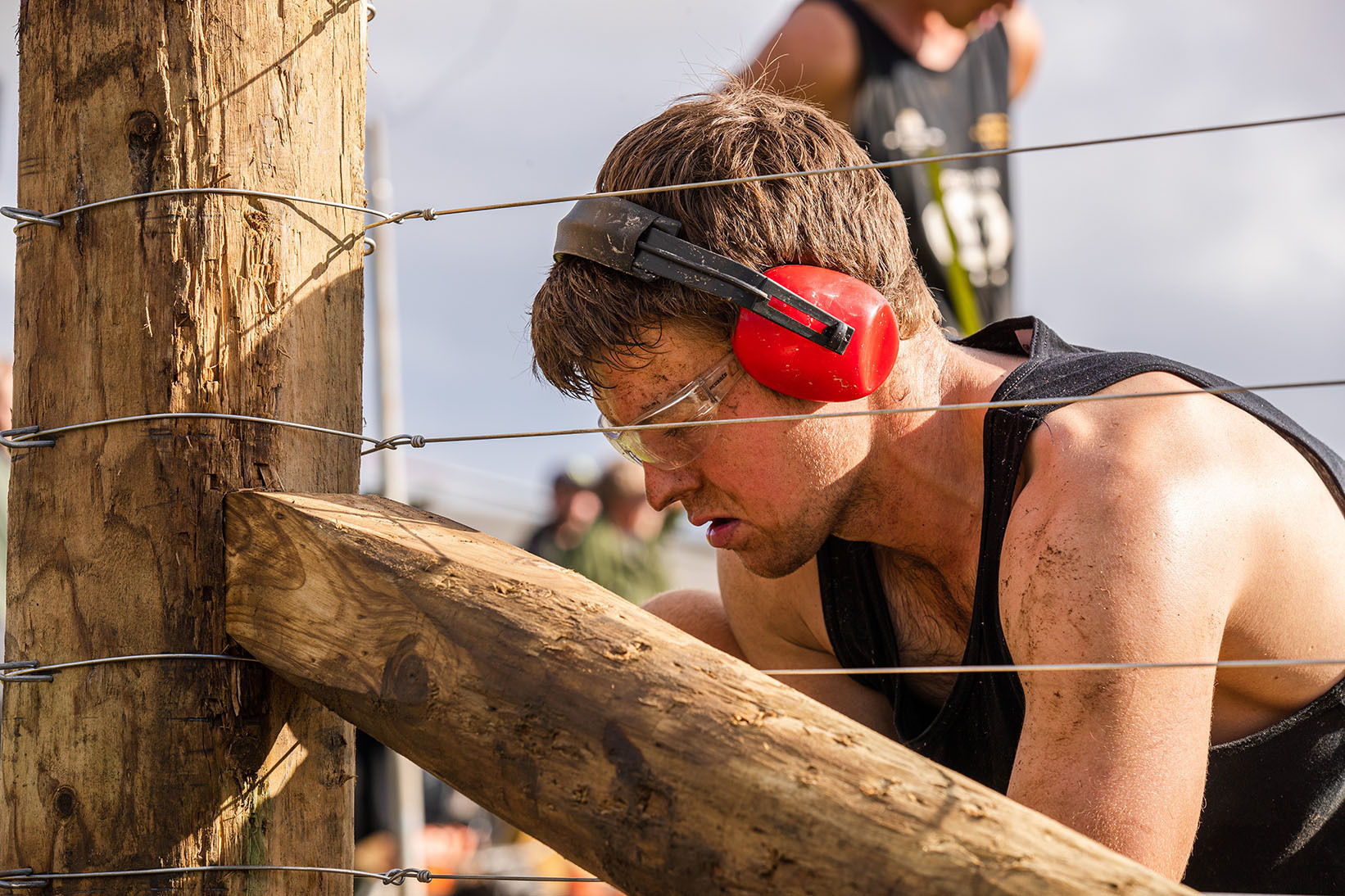 "These are the top fencers in the country. There's a lot of innovation going on around fencing. Every year, something new pops up – quicker and better things to do – but I think setting a standard in front of a group of people that want to come and see a real fence, sets a standard for the rest of the country. So I think that it's really important that this competition continues," Craig said.
Once again, it was a great turnout at Fieldays this year. The Bouskill family took home another win in the Silver Spades™ doubles championship and placed first and second in Golden Pliers™. Fencing competitions are about displaying a high standard of fencing in New Zealand and if there is one thing we took away from these fencing competitions, it is the strenuous amount of work that these competitors put in. Fuelled up on energy drinks, chocolate bars, and the odd piece of fruit; seeing their strength and dedication in completing the perfect fence is inspirational in itself. New Zealand Fencing Competitions are among the best in the world and if this is the benchmark for the industry, then the future of fencing is only going to get better from here.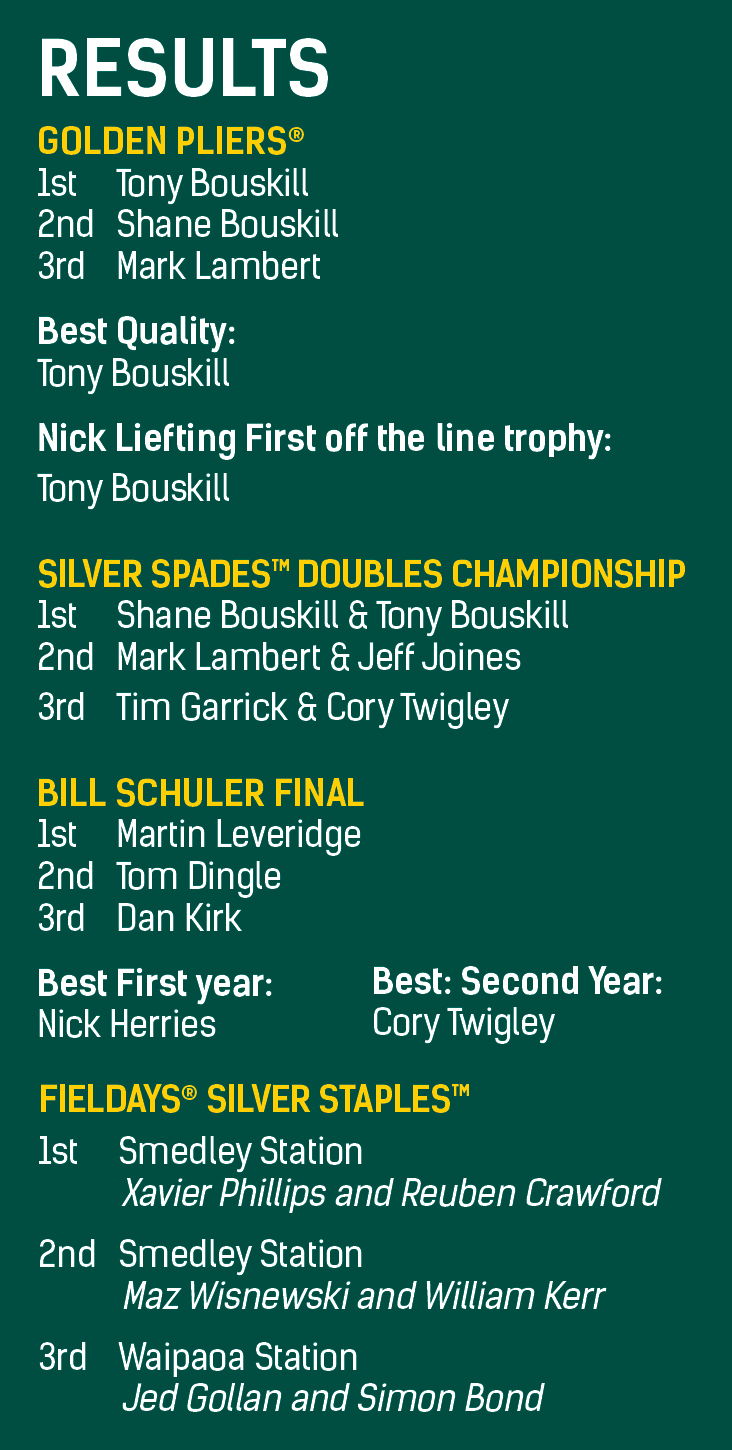 Date posted: 23 June 2021