GODZone Traverse 2022
GODZone is back for its 10th chapter of New Zealand's largest multi-day adventure race from 3–12 March 2022. This year will take participants on a southern traverse to Wanaka, starting from the West Coast of the South Island and venturing to the East Coast.
Last year, the GOFENCE® Marlborough team completed the full course in GODZone Chapter 9 based in Rotorua – the first time being hosted in the North Island. The team consisted of rural-based participants: Kieran Hickman, Jeremy McKenzie, Mandy MacFarlane and Glenn Blackmore. GOFENCE® Marlborough finished in 14<sup>th</sup> place last year which was a real achievement, and a journey that certainly isn't for the weakhearted.
This year brings in a new team. Replacing Glenn Blackmore and Mandy MacFarlane, we have brother and sister-in-law duo, Sarah O'Neill and James McCone. Hailing from Mid-Canterbury, the pair have already competed in a GODzone race together but this will be their first time as part of the GOFENCE® team. Marlborough-based adventure racers, Jeremy McKenzie and Kieran Hickman, are competing in their second GODZone event together after their successful triumph as teammates last year.
We caught up with this year's GOFENCE® team as they shared their thoughts on how 710 kilometres will test their physical and mental strength. Read the article <a class="cnt-text-link" href="https://www.goldpine.co.nz/godzone/team">here</a>.
If you're interested in keeping up to date with the team's progress, click <a class="cnt-text-link" href="https://www.goldpine.co.nz/godzone/updates">here</a>.
Wishing them the best of luck!
GODZone Traverse 2022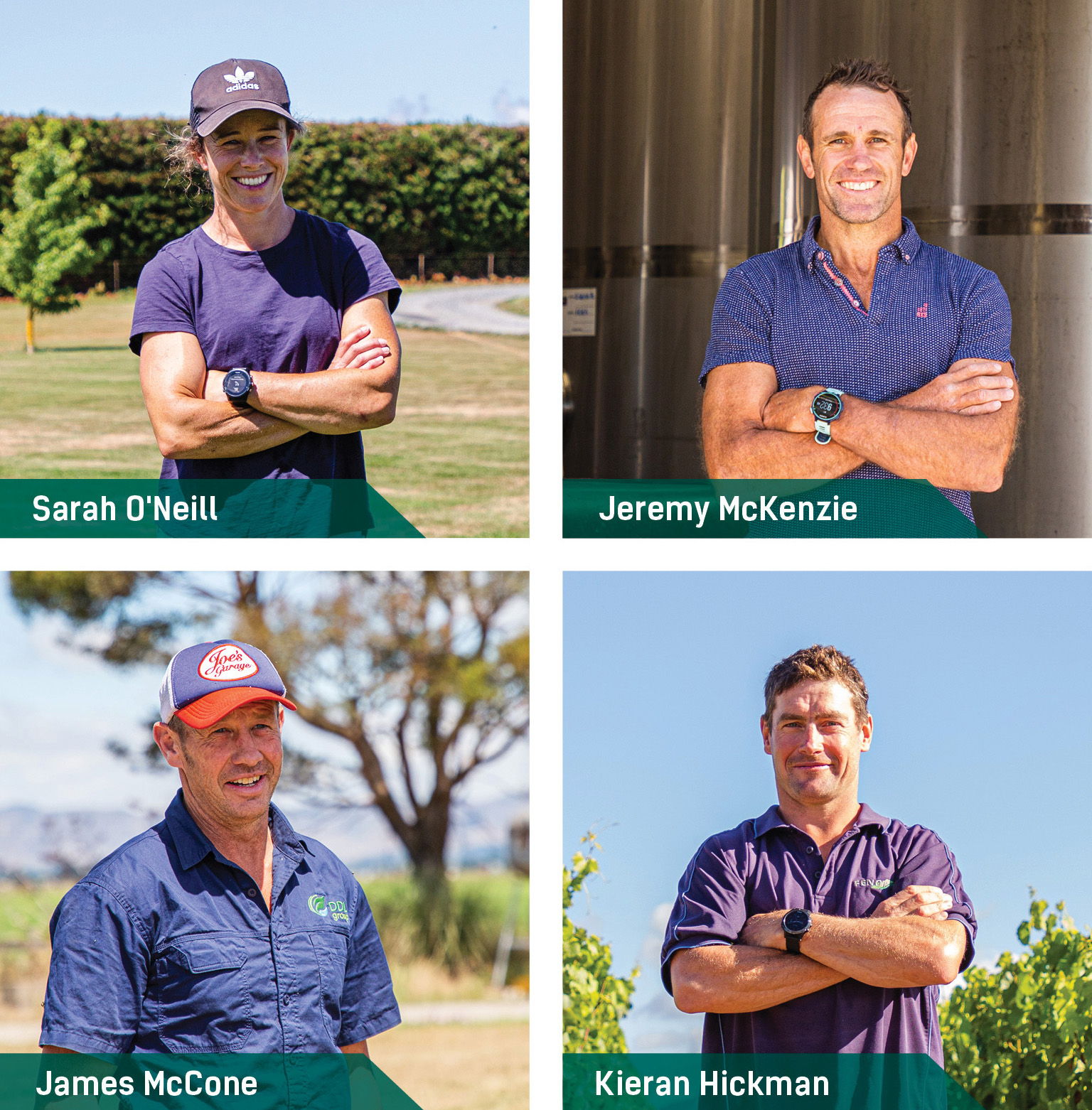 There have been a lot of changes in the past decades. Methods of farming are evolving, market demands are shifting, and rural communities are adapting to social pressures, changing attitudes and environmental challenges. Farming is a job with a unique set of challenges – many of which are hard to predict or control. That's where the Mental Health Foundation steps in. In 2015, along with support from FMG, the Movember Foundation and ACC, Farmstrong was created to deliver a nationwide rural well-being programme to help farmers and growers live well to farm well. Farmstrong isn't the only initiative of its kind – many other organisations and rural community stalwarts have led the way on the well-being front. They all understand that farmers themselves are the most important asset on the farm. The consensus across all of them is to encourage time off farm, to exercise and to get involved with their community. By developing small but regular habits that invest in well-being, farmers will have plenty to draw on during challenging times.
While GODZone isn't your average person's idea of exercising, this annual event seems to draw in farmers from across the country to put their physical and mental strength to the test. We must admit, while eating a pie for breakfast after our flight to Christchurch, we've taken a close look at our own habits. The farmers that take on this adventure race must dig extra deep. It's the largest expedition-length adventure race in the world and widely regarded as the best.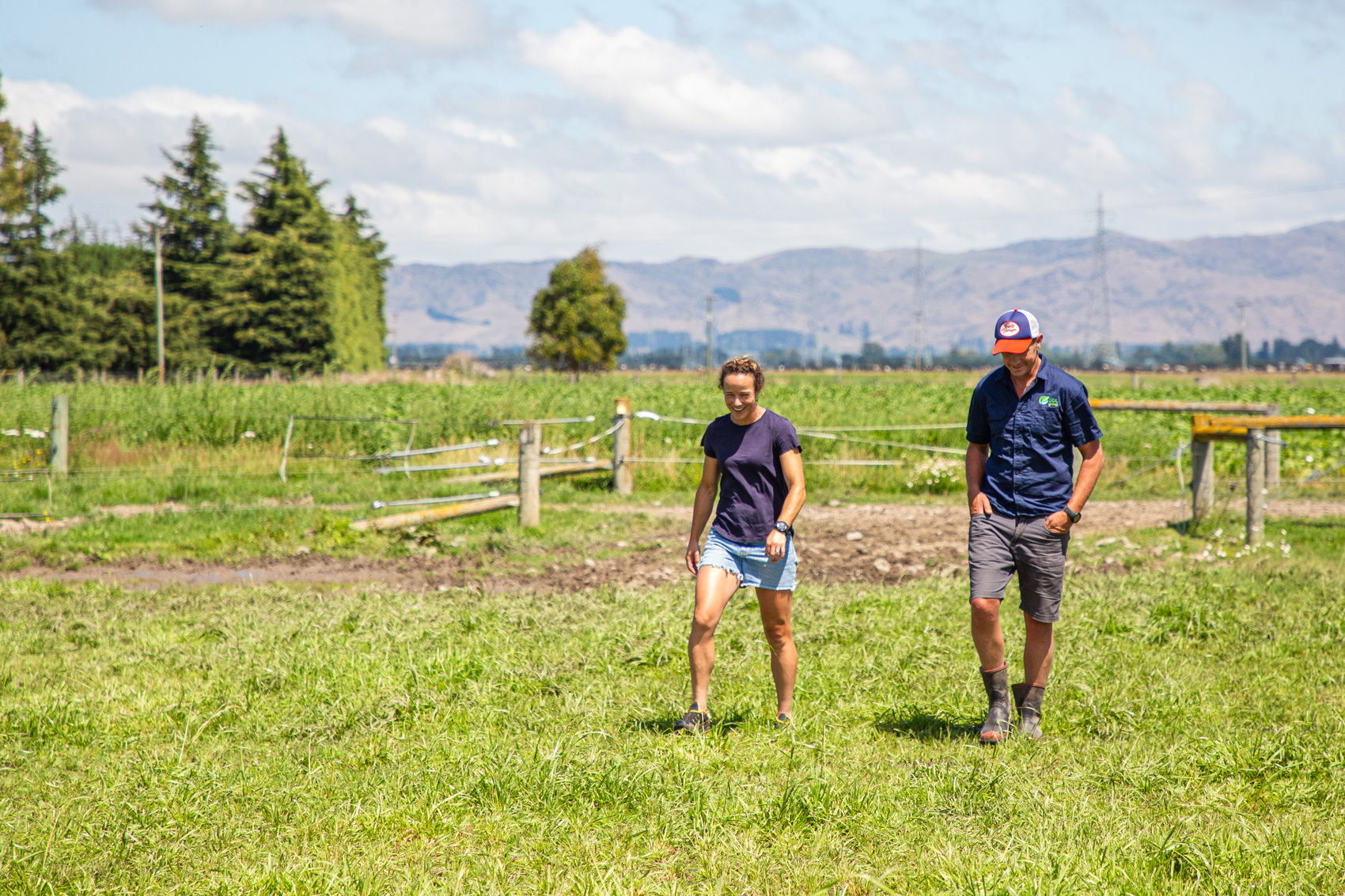 Each year, teams of four people race across challenging terrain throughout New Zealand and this year, for Chapter 10, it's a southern traverse based out of Wanaka, spanning the West Coast of the South Island to the East Coast. The exact course remains unknown and kicks off on the 3<sup>rd</sup> of March. For some teams, it takes 10 days but for others it can be as fast as four to five days. It's 710 kilometres in total and teams will endure navigation, trekking, mountain biking, kayaking, canoeing, fixed ropes, pack rafting and potentially other disciplines that could get dropped on them as late as the pre-event briefing.
This year's Goldpine-sponsored GOFENCE® team is an experienced quad of farmers who have each raced in GODZone at least once before. James McCone and his sister-in-law Sarah O'Neill have already done the race together, while archrivals turned teammates (but also good friends) Jeremy McKenzie and Kieran Hickman complete the group. James and Sarah are both dairy farmers in North Canterbury, Jeremy is a winemaker and grape grower in Marlborough and Kieran is a sheep and beef farmer just north of Ward in Marlborough. 
Who better to ask why we see so many farmers take on GODZone than the farmers themselves? Jeremy mentioned his 82-year-old father-in-law, who was still doing a bit of crutching the other week, and narrowed it down to toughness. Kieran added, "I think the people in the rural sector are incredible. Whether they're people on vineyards, fencers, dairy farmers or elsewhere, they love the outdoors and they like challenging themselves." Sarah mentioned that training missions were a good excuse to get off the farm and see new places. James laughed and suggested maybe they're all crazy. Kieran is captaining the team this year and shared some of his insights into the challenges they'll face during the race. "You have a lot of peaks and troughs, and you'll go to some dark, dark places," he said. "It might be raining at 3am in the morning and you're lost, your teammates are sort of looking at you for where to go. But you always find a way, and new ways to get through. You pull together and you're stronger as a team. If you're by yourself, maybe you'd fall apart. But this is where I like the team side of things." Kieran could relate these challenges back to the daily grind, "If you're having a crap week on the farm and the gate comes undone, stock gets boxed or your tractor gets stuck, you can get through and you don't sweat the small stuff. I know that no job is insurmountable when you can just tick off little parts of the job and then the job's done."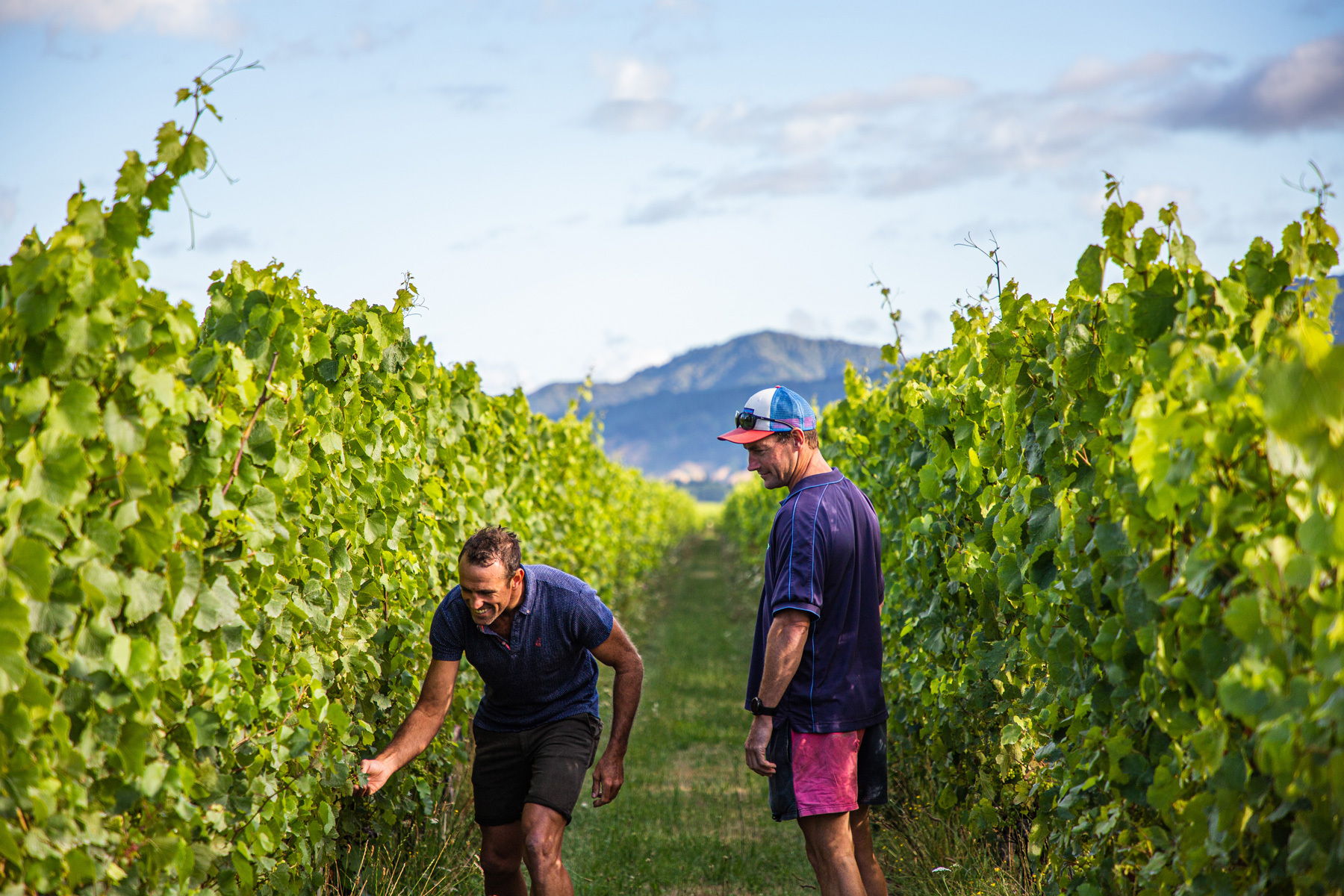 In terms of getting race-ready, Kieran has built it into his life and family lifestyle. If he's going for a family walk, he'll wear a heavy pack. So, if GODZone were to be cancelled, it wouldn't make too much difference to him as he'd just carry on and do the next race. He admitted there were times where different parts of life needed 100 per cent of the focus but has generally found they all complement each other.
Jeremy will be playing his part in the team as the motivator who keeps things moving. He understands what it takes to push through because racing's now part of his DNA. "A big thing about the team is understanding people's strengths and helping where you can. It's about creating that real team dynamic – sometimes you've got to push hard and, you know, keep people out of dark spaces," he said. There's a lot of unknowns leading into GODZone but the team sounds well equipped to overcome the challenges. "In the world we live in at the moment, you need to be pretty nimble. We see that in the wine game or in viticulture, and with GODZone it's no different. There are challenges and unknowns that you haven't thought about, and you must work together as a team to combat them. Nothing's insurmountable though, the human body is pretty resilient," Jeremy commented. 
Much like Kieran, staying fit is a lifestyle choice for Jeremy. "You look at the landscape we've got here in Marlborough and if we're not on a mountain bike, we might be spear fishing out in the Sounds or doing a mission up to Blue Lake. We promote a healthy lifestyle as a family and encourage everyone to get out and do stuff. If you develop that skillset and drive to do missions with your family or other people, I believe it sets everyone up better for your day-to-day life, whether from a young age or further on in life," he said.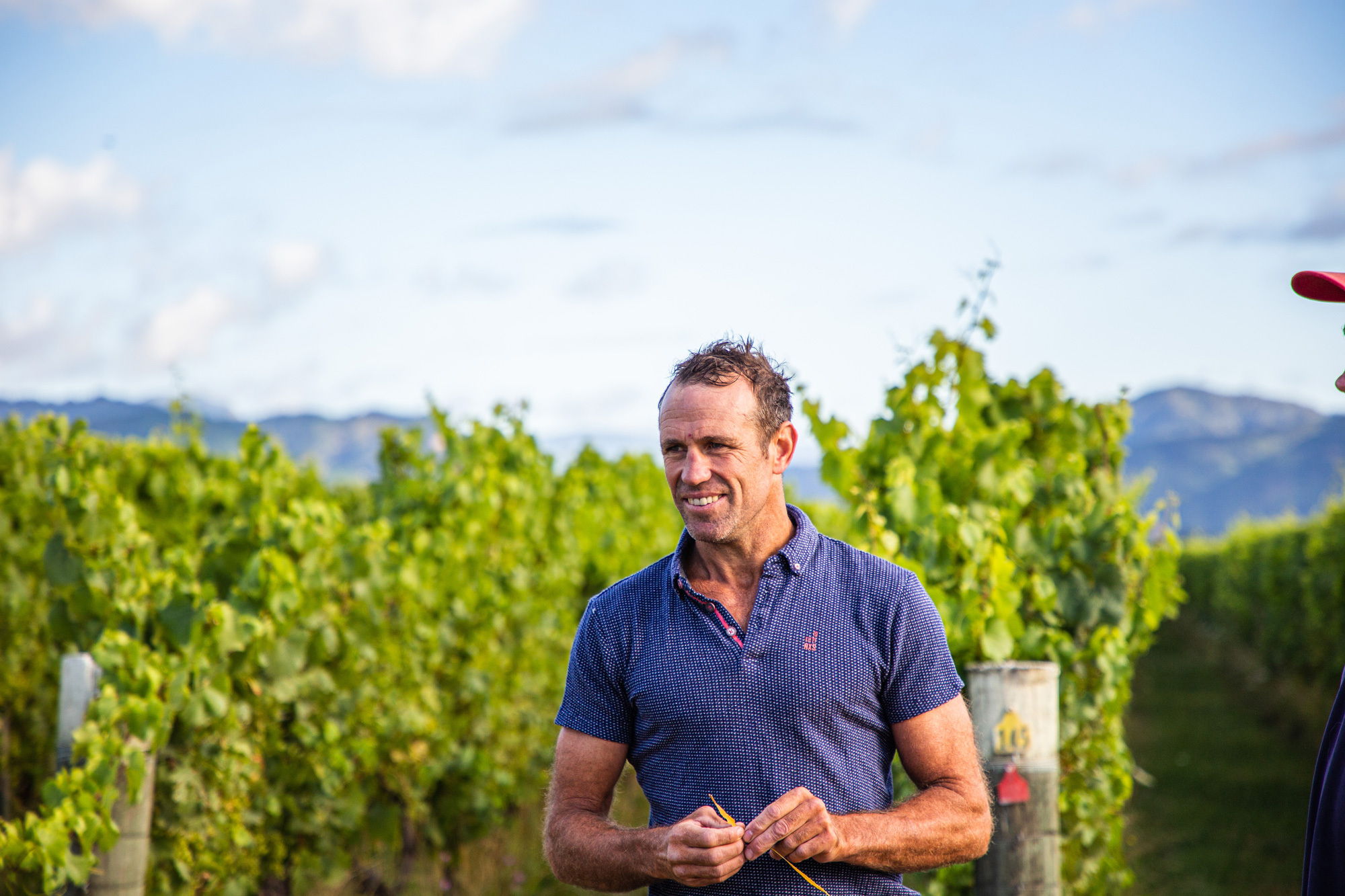 Steering the team through the race is James. He's the navigator and his one and only role is to try and make sure they don't get lost. We're pretty confident he'll do a good job of it with his love of adventure, challenge and exploration – plus he's been there, done that. "It's a real roller coaster of ups and downs. Probably more downs than ups until you get to the finish line. It's hard to describe it. You come away with some pretty cool memories but at the time, it's pretty tough," he said. When talking about going into his first-ever GODZone race, he added, "I knew that skills wise, I should be able to do it. It was just whether I had the mental toughness to get there. Every time you do something like that, it steers you a bit more in terms of knowing that when you want to stop and give up, you know that there's always a little bit more you can do," James said. 
When it comes to juggling the three dairy farms, family and training, James puts a real effort into making sure he's got a great team around him. He's got three key guys who each have teams under them, and that enables him to get everything done. Even though there's so much that can be out of your control, James likes to roll with it when he gets hit by a curveball.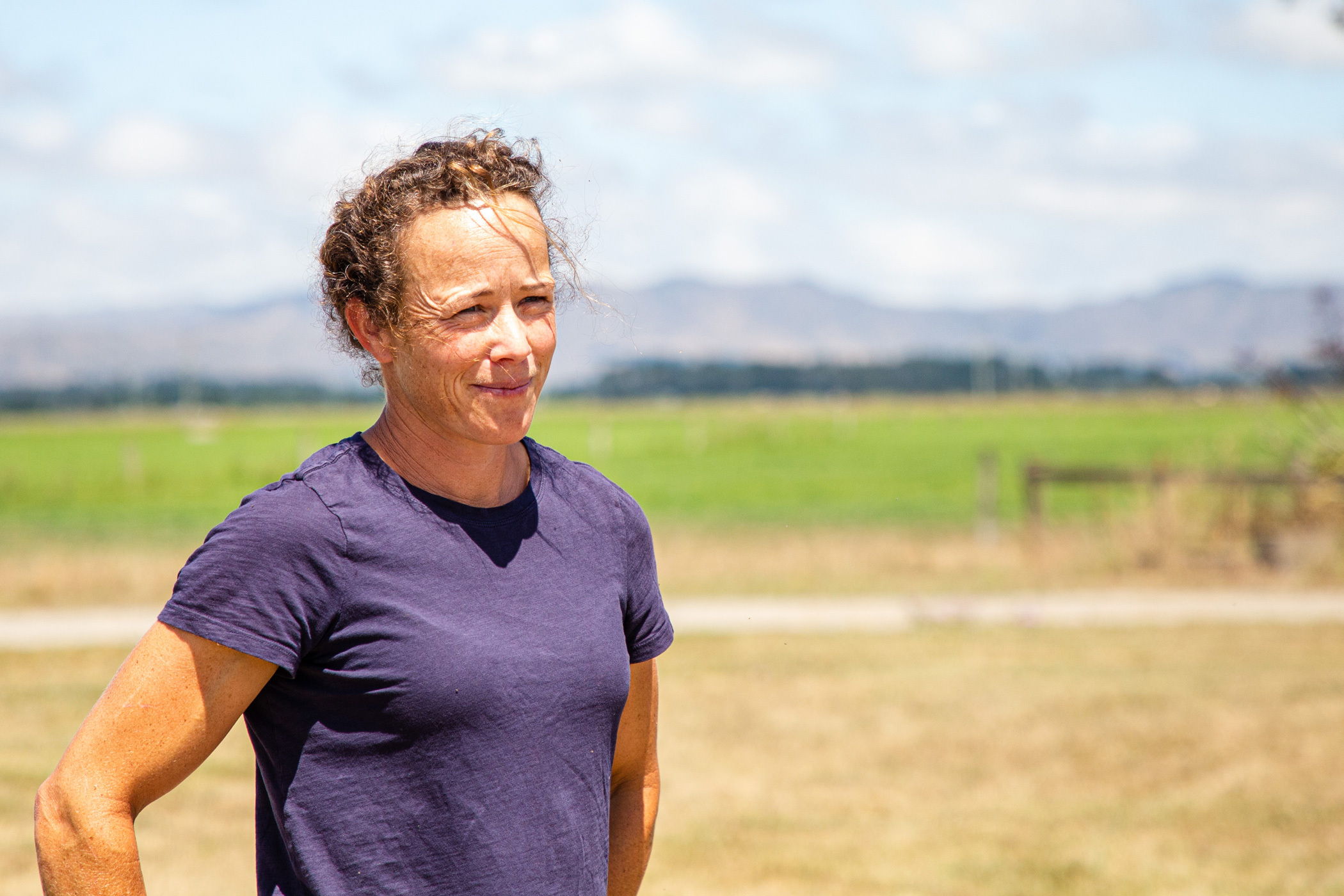 Sarah, who completes the team, jokingly said that she's the pill carrier in the group. We're certain she'll have lots of banter to offer them as well as medical quick fixes. Everyday life on the farm and having kids really helps Sarah when she goes into GODZone. "You can't control everything being a farmer and it's the same when you're in GODZone. It's handling those curveballs when they come at you, and I think that sometimes you're a bit more prepared for it having that background as a farmer," she said.
Getting the balance right between it all is also important to her. "To me, the family needs to come first, and the training is after that. Then there's the business as well and juggling it all together. It's really important to get off farm – we live up a dead-end road and I work in the office at home. So, it's nice to get out, to be around people and to train with them. When I'm not training, I can just stay there all week and not really see anyone, so it's important to me to have an excuse to get away," Sarah added.
Between the four adventure racers, we've heard some great first-hand experiences of how these rural farmers manage to run their businesses, maintain good relationships and stay active. We're impressed by their resilience and the way that they overcome challenges, not only in GODZone but in their personal lives too. If you're interested in learning more about living well to farm well, take a look at the resources online at Farmstrong.co.nz. If you're near a Goldpine store, our friendly staff are always there to have a yarn too.