Goldpine
The Brook Waimarama Sanctuary
---
Restoring the Ecosystem
Starting life as a water reserve for the local community of Nelson until the 1850s, The Brook Waimarama Sanctuary has now become the largest fenced Sanctuary in the South Island, filled with over 250 endemic species and a thriving regenerative forest. Located ten minutes from the heart of Nelson, it's the perfect place to unwind and you don't need to travel too far from the city to get your nature fix.
Born and bred in Hawke's Bay, Ru Collin is the chief executive of The Brook Waimarama Sanctuary Trust. Ru's move to Nelson was prompted by his love of horticulture and association with the Wakatu Incorporation, a large Maori entity dedicated to preserving and enhancing the environment. He has been part of The Brook Waimarama Sanctuary Trust for five years, the first two as a trustee; and in 2019, he was appointed as the CEO.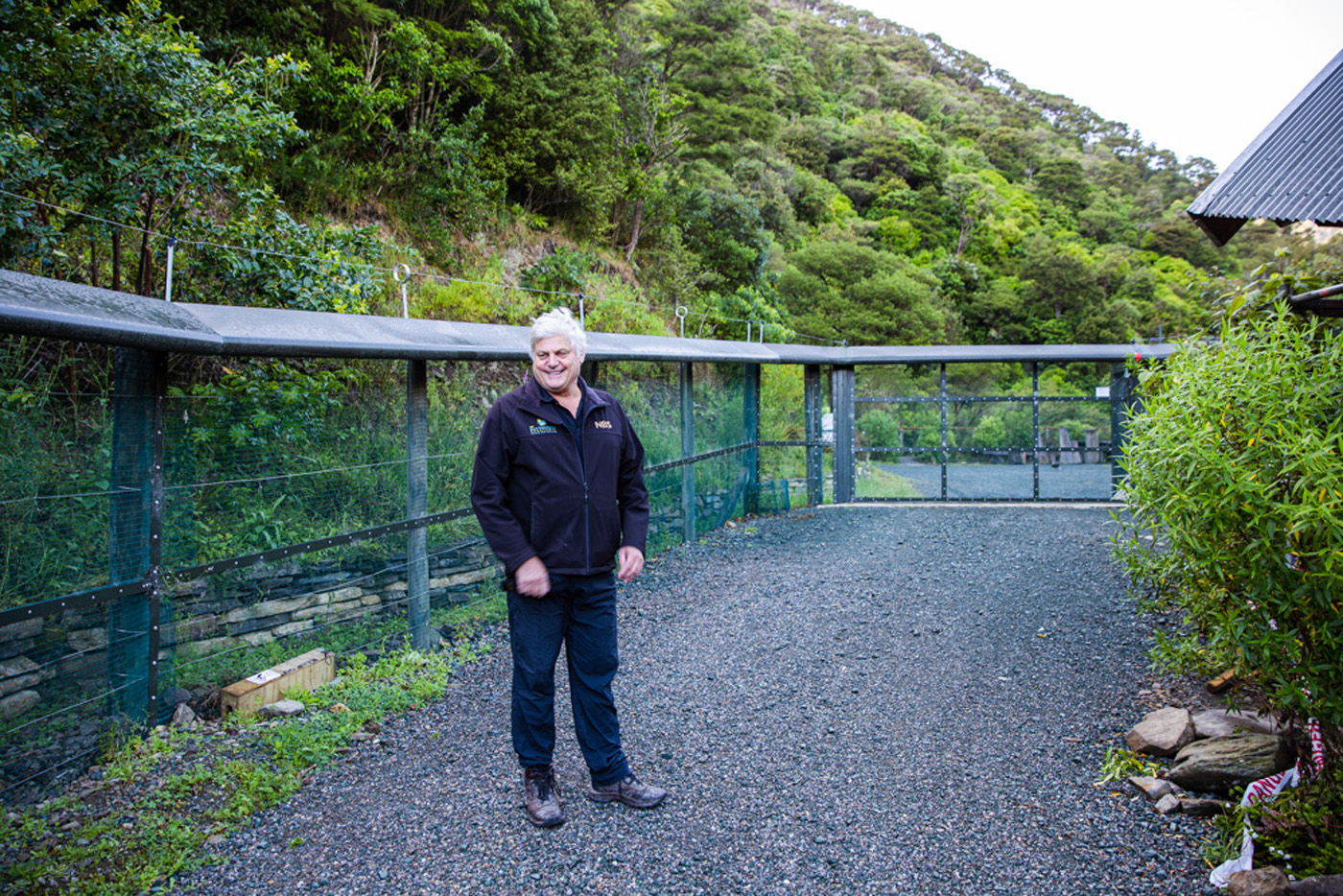 "The last three years have been absorbing. It's not an easy role, but it's very rewarding. I place a big emphasis on culture and attitude, and I'm very thankful for the efforts that people extend to us – particularly our volunteer base. We could not get the work done on such a big area without them," Ru said.
There were discussions between a small group of individuals and entities in 2002, and a coalition was established in 2004 to transform the water catchment area into a sanctuary that featured 50-to-60-year-old regenerated bush. That same year, a team of volunteers worked to remove grazing animals within the area which included deer, possums and goats.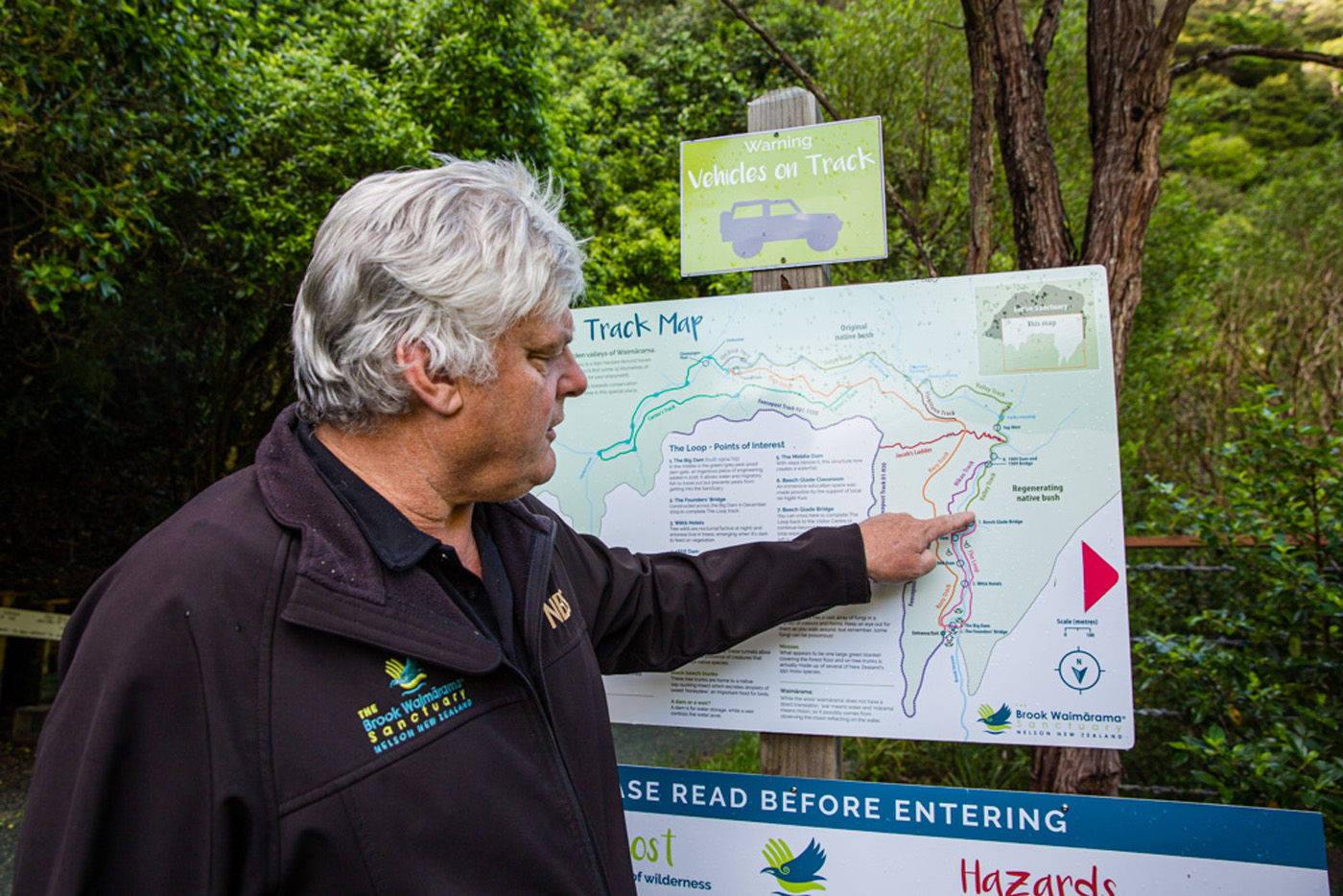 "After ten years of intensive trapping, the population of pests remained above where it needed to be to achieve our vision to restore the ecosystem. In 2014, a large project was undertaken to ringfence 700 hectares of land, which represents roughly the same size as the city of Nelson. That took an awful lot of volunteers, hours and money. In 2017 and 2018, we made an effort to remove mammalian pests such as rats and weasels, and, in 2019, we were declared pest-free," Ru highlighted.
The physical fence was installed between 2014 and 2016, using 7,500 fence posts to complete, including Superposts® supplied by Goldpine, which spanned 14.4 kilometres. Their pest-proof fence is a 24/7 operation with a top wire that activates when it's broken. They have two fencing teams, one that repairs and one that inspects. "Companies like Goldpine that are in the business of fencing materials are important to us. We want to build our stock on hand and preserve the effective length of our main asset, which is our pest-proof fence. It's a big part of the operation," Ru said.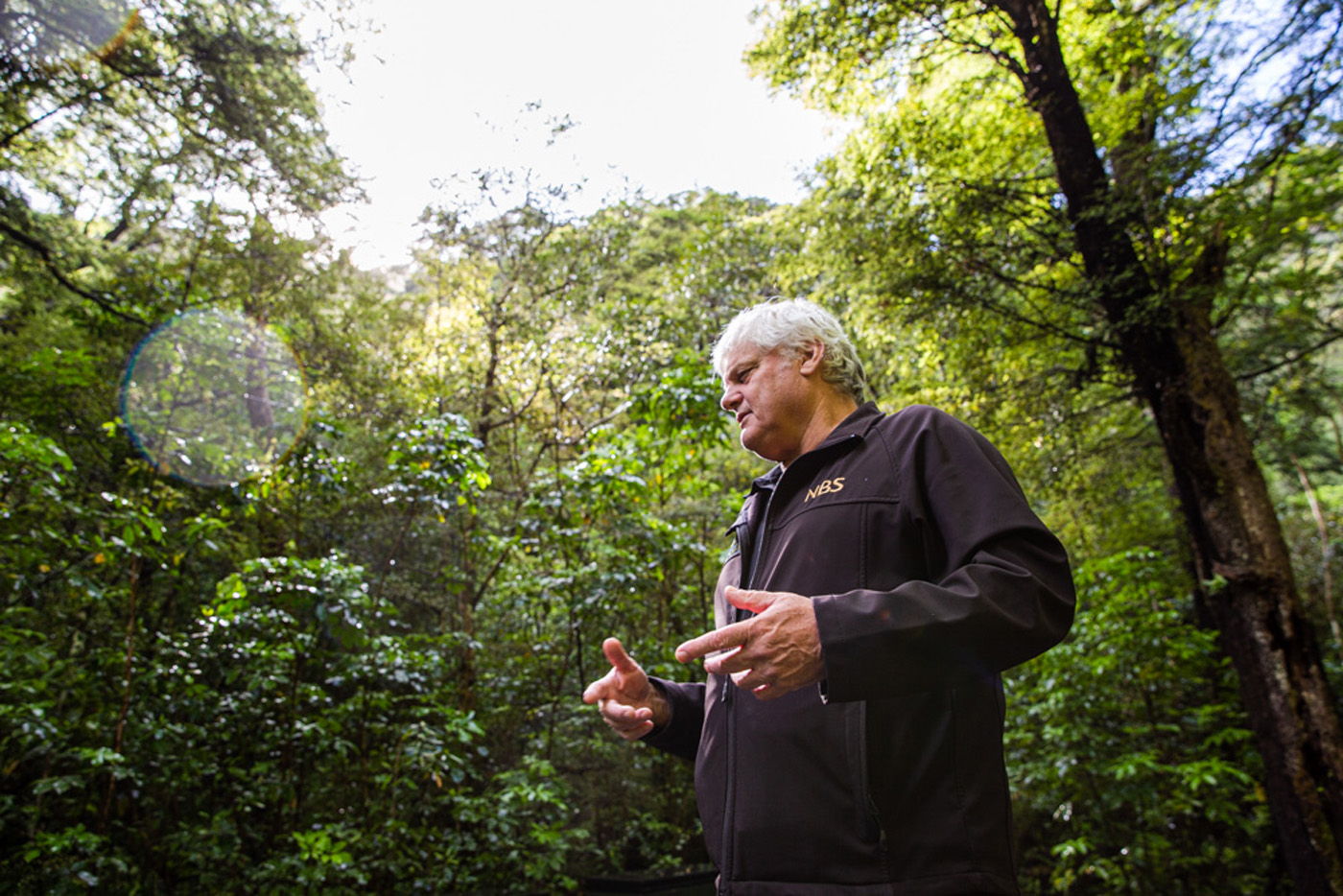 Once the Sanctuary became pest-free, there were positive effects, including the reintroduction of the South Island saddleback and a very rare breed of parakeet, the kakariki karaka. In June last year, they also introduced nearly 50 rare Powelliphanta snails. Along with the growing number of species, the last two years have seen a lot of regenerating plants such as rare fungi and orchids.
"The whole aspect of a fenced sanctuary is to look at it like it's a nursery, and in time as populations grow within the Sanctuary, they'll start spilling out into neighbouring lands; a bit like a pebble being dropped into a pond, you get that rippling effect. The effect of this 700-hectare sanctuary, in time, is meant to affect about 100,000 hectares around us. Treat us like a crucible, like a nursery, and in time, the wildlife will breed over the hills into Nelson, Stoke, Richmond and the backcountry. That'll be the true test of how well we've done," Ru said.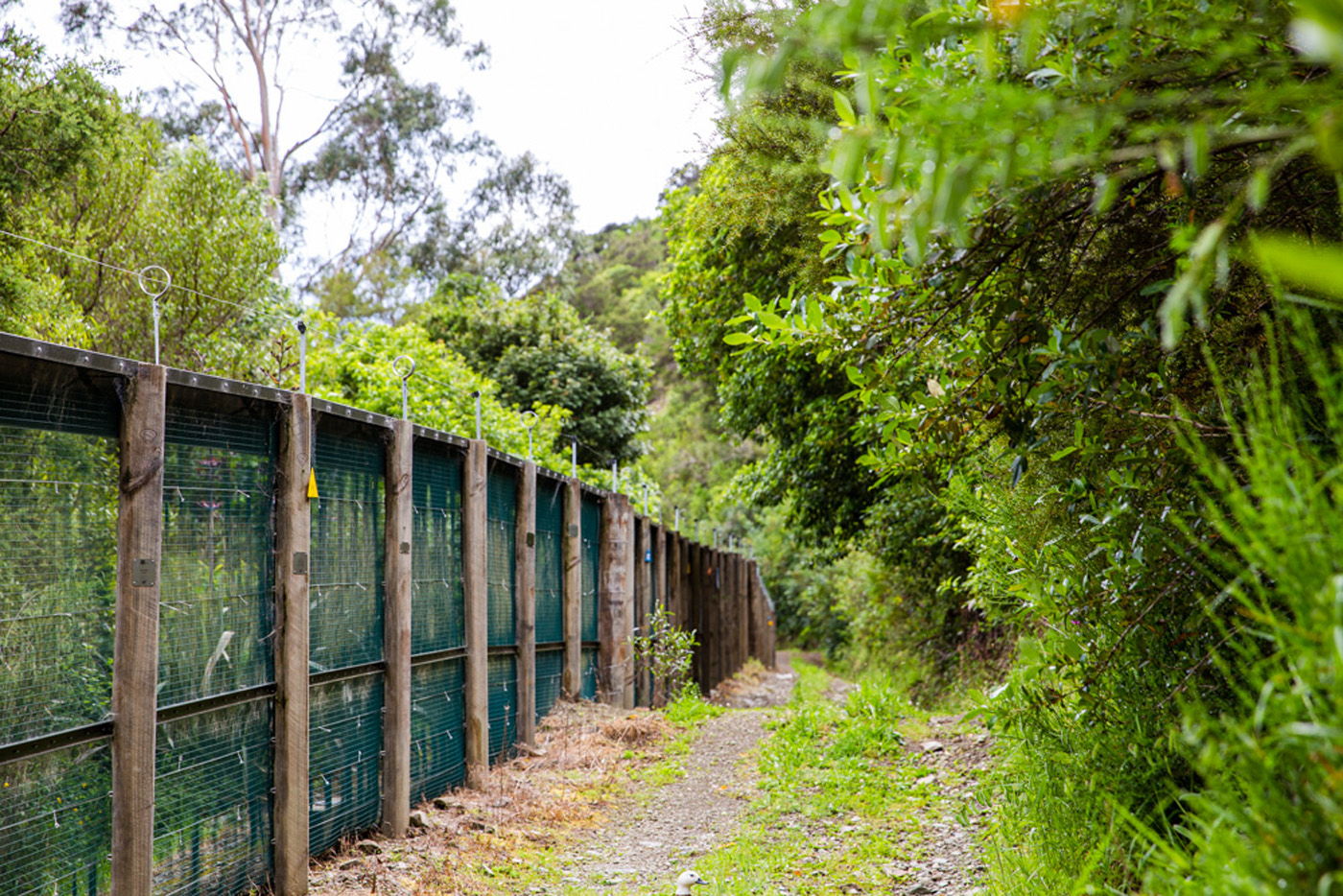 The team have done a good job of monitoring birdsong four times a year for the past 13 years to measure what species they have in the Sanctuary. They have ten to 15 main species, including tui, kereru/ New Zealand pigeon, riroriro/grey warbler, tomtit and kakaruwai/South Island robin. There are large untouched forests that stand around 250 to 400 years old, made up of podocarp, beech and native bush. Ru believes the Sanctuary to be the only fenced beech forest in the world – and possibly the largest.
"We've inherited water structures that were used to store water and dam it up, so it gives us a chance to prevent exotic species from getting into the Sanctuary. We get to promote the strengths of the Brook Stream and capitalise on that a little bit more – not putting trout in and concentrating on native species, making water a focus. It's all part of the restoration of the entire ecosystem. I don't just want to see the Sanctuary survive; I want it to thrive," Ru said.
The Sanctuary has a team of 14 members, nine full-time workers and five part-timers. They also have over 400 volunteers that help out in different areas of interest, along with sponsorships from 100 companies/ entities, and a supporter base of nearly 1,500 individuals. For the first 15 years, the Sanctuary was getting well-established, eradicating the pests and continuing to regenerate the forest and bring in more species. The next phase will include more community involvement and tourism for the Sanctuary. When we visited, they were in the process of upgrading their visitor centre to get it ready for the busy summer period.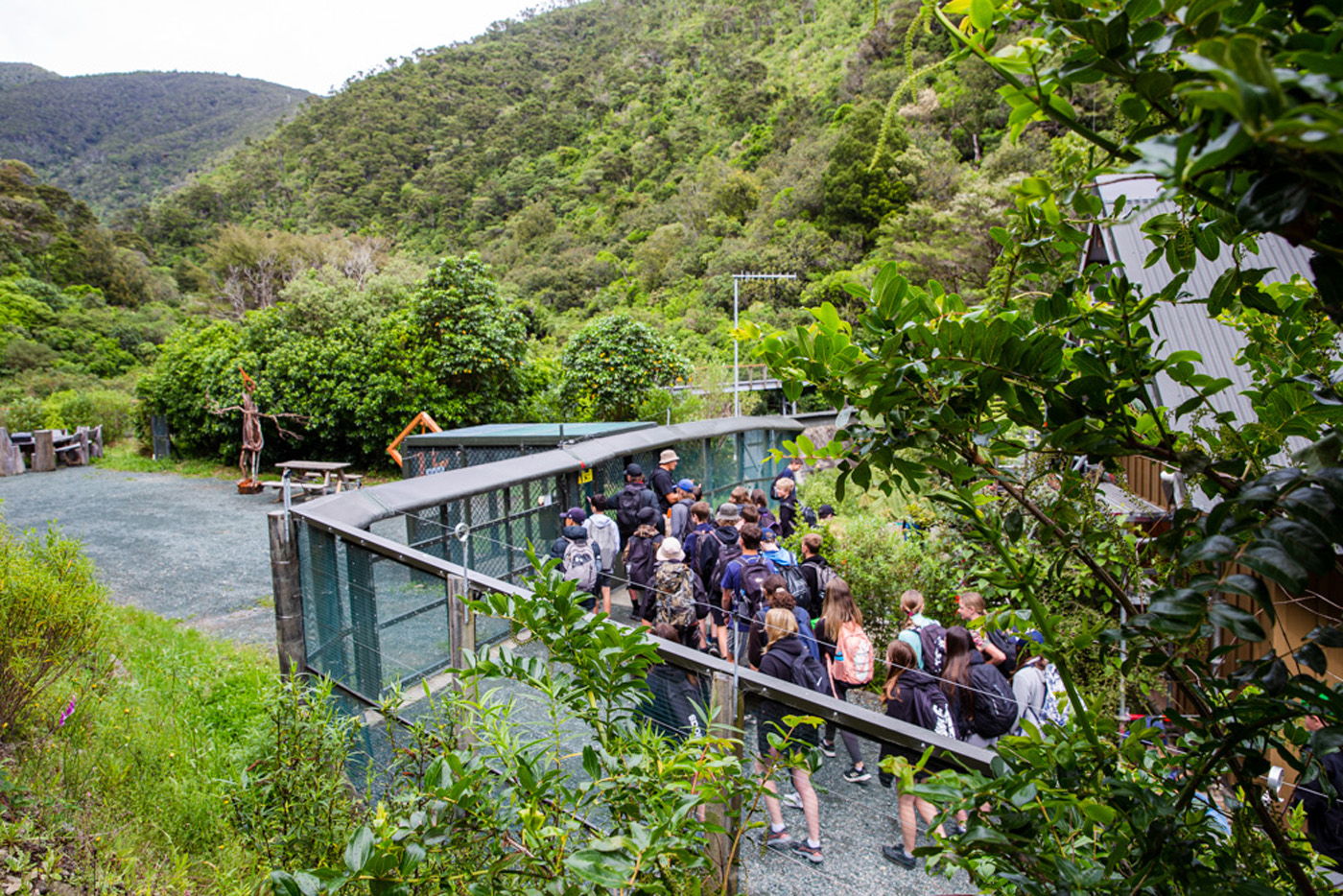 Ru's vision for the Sanctuary is to keep building its supporter base and encouraging more people to come. "We know that once people come and visit, Papatuanuku/mother earth, she can talk for the ngahere (native bush)," he said.
Ru wants to deepen his relationships with Te Tau Ihu, the iwi at the top of the South Island, to incorporate storytelling and Maori perspectives for the Sanctuary's messaging and delivery. The Sanctuary is also starting to host land art collections across their lower loop track so that visitors can enjoy them.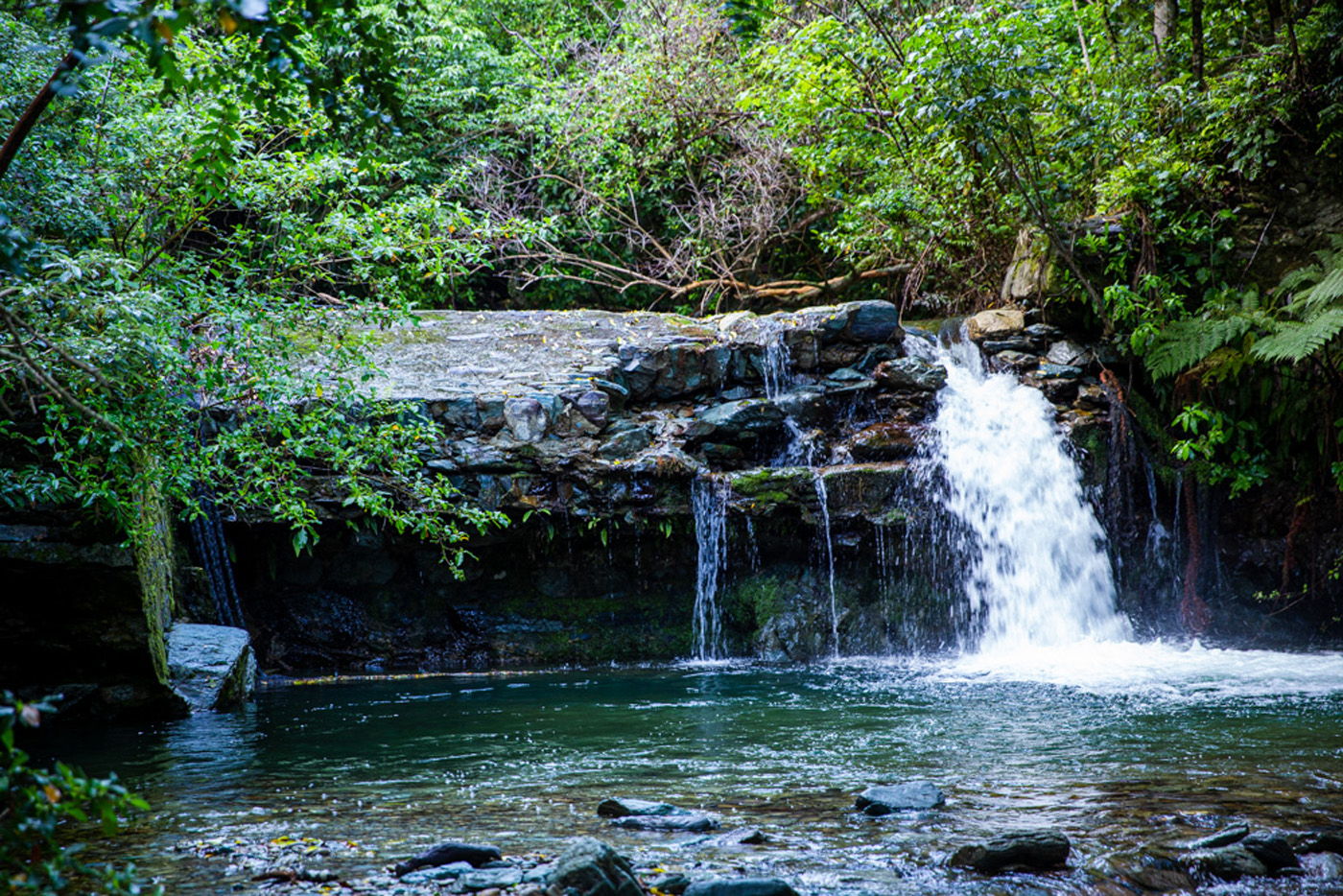 Along with their pest traps that are scattered throughout the Sanctuary, they also have over 3,000 pest detection devices. "It's a simple structure that has an ink pad at either end, white paper and something in the middle that helps to attract anything in the vicinity. We'll regularly come through and see the footprints that have been left behind and then trained people can identify what organism it is. We have three to four Sanctuary-wide surveys a year that involve around 70 to 90 volunteers. If we have a suspicious event or breach, then we start targeting and active trapping for that specific area," Ru said.
Their surveillance methods are quite labourintensive, but they are working toward digital methods of surveillance in time. We are looking forward to seeing the Sanctuary introduce kaka, tuatara and a sub-species of kiwi, along with new and improved walking tracks which includes a four to six-hour hike in the hills.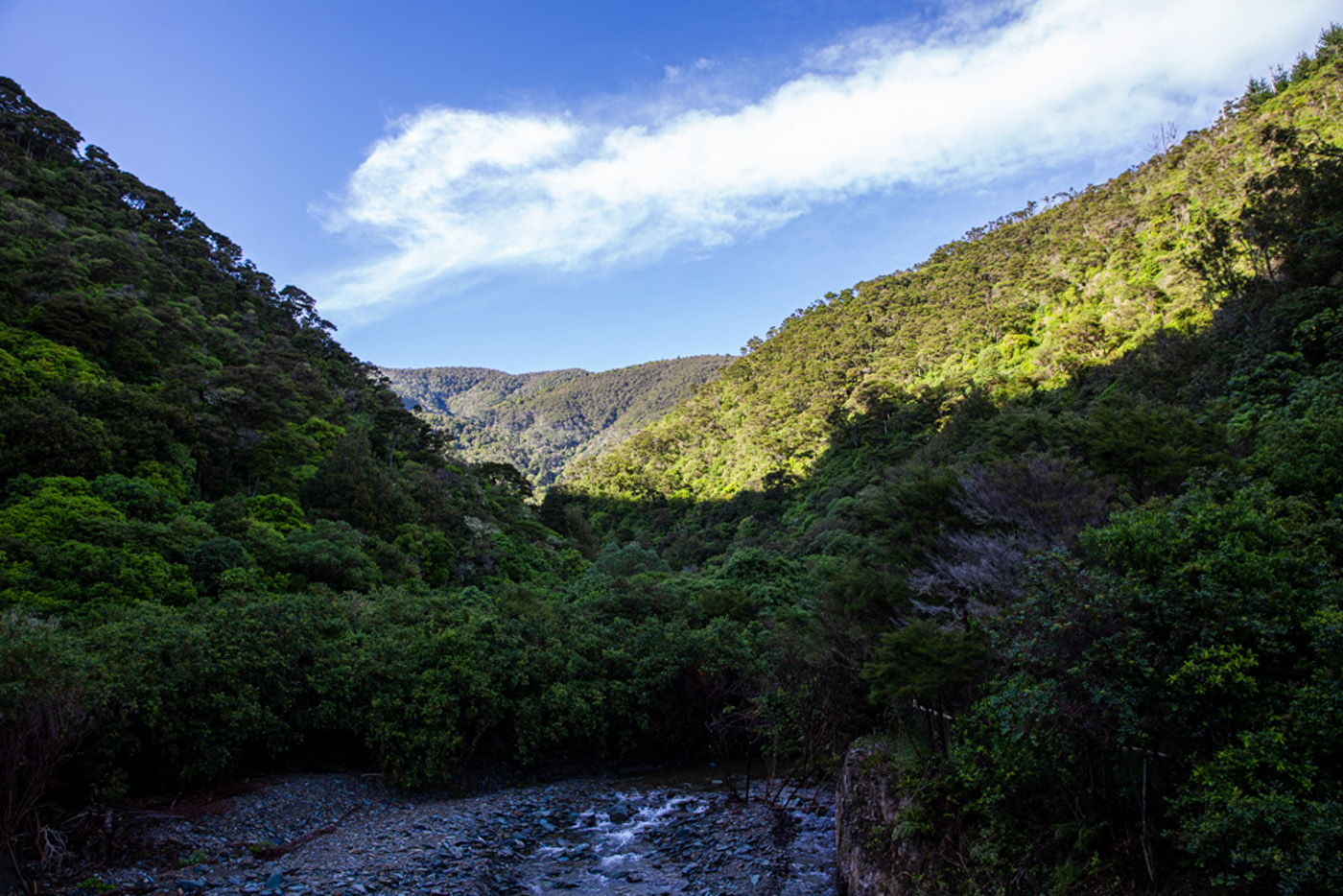 "We do want to leave certain parts of the Sanctuary be, but we also encourage people to come and enjoy the environment as it is. Our mantra is to try and minimise our hands across the ecosystem and let it naturally be enhanced. Our job is to remove the pests and stand aside. To do this, we need a lot of help, not just with our volunteers but with people that are keen on leaving something in a better state than when they found it," Ru concluded.
Date posted: 1 January 2023