A close call
It was a crisp, frosty morning when we visited Fieldays® at Mystery Creek – the largest agricultural event in the country. The New Zealand Fencing Competitions (NZFC) were well underway when the sun finally appeared late morning. Seven teams of two competed in the Fieldays® Silver Spades™ Doubles Championship, putting their skills, efficiency and workmanship to the test
It was a great turnout as the competitors huddled down the bottom of the hill for a briefing. This is where the majority of the teams start their fence, as they work their way up a small slope. We watched as teams were conversing with their partners on how they would best tackle their fence line and how they would work to their strengths. With the Waikato covered in a good frost, the soil was nice and soft to work with, but competitors had to be cautious of slippery surfaces, getting their gear warmed up and ready for one of the biggest events at Fieldays®.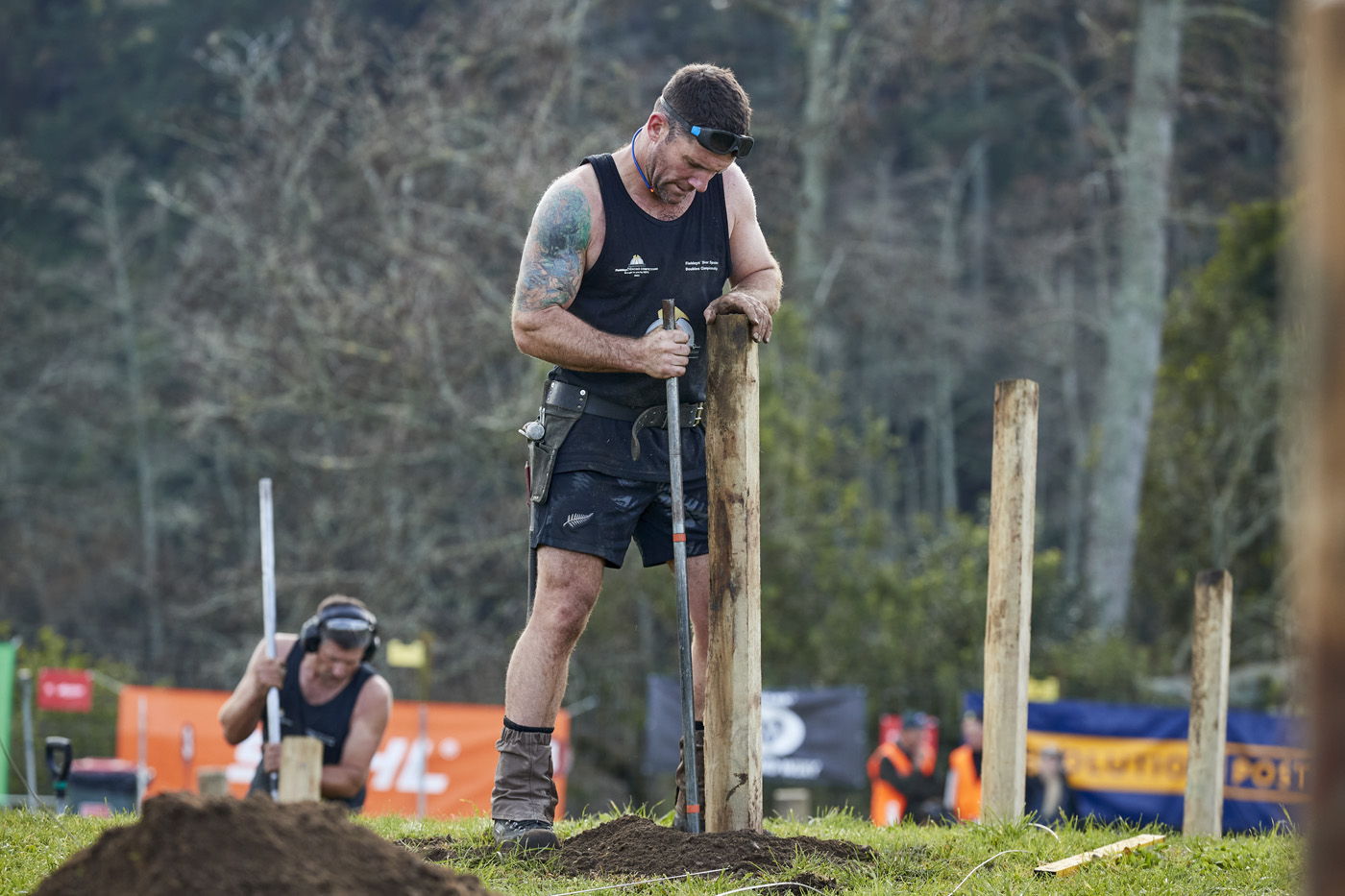 This year, the Silver Spades™ Doubles Championship incorporated different elements using wire netting, Goldpine quarter rounds, electrics, diagonal strainers and angles, steel posts and a gate. Owen Petersen, chief judge for NZFC said, "Most of the competitions stay the same each year like the Golden Pliers™ and Bill Schuler, but with the doubles, we do vary it each year. By doing that, we can include different products from different sponsors."
Owen has been the chief judge of NZFC for the last three years, after competing himself from 2001 to 2009. "The doubles competition is an exciting piece because there are two fencers. They're a very good, tidy bunch and are all well-qualified fencers. It's neat to see what different ideas they come up with when dealing with different situations. They're marked on speed, quality and a tension component," he said.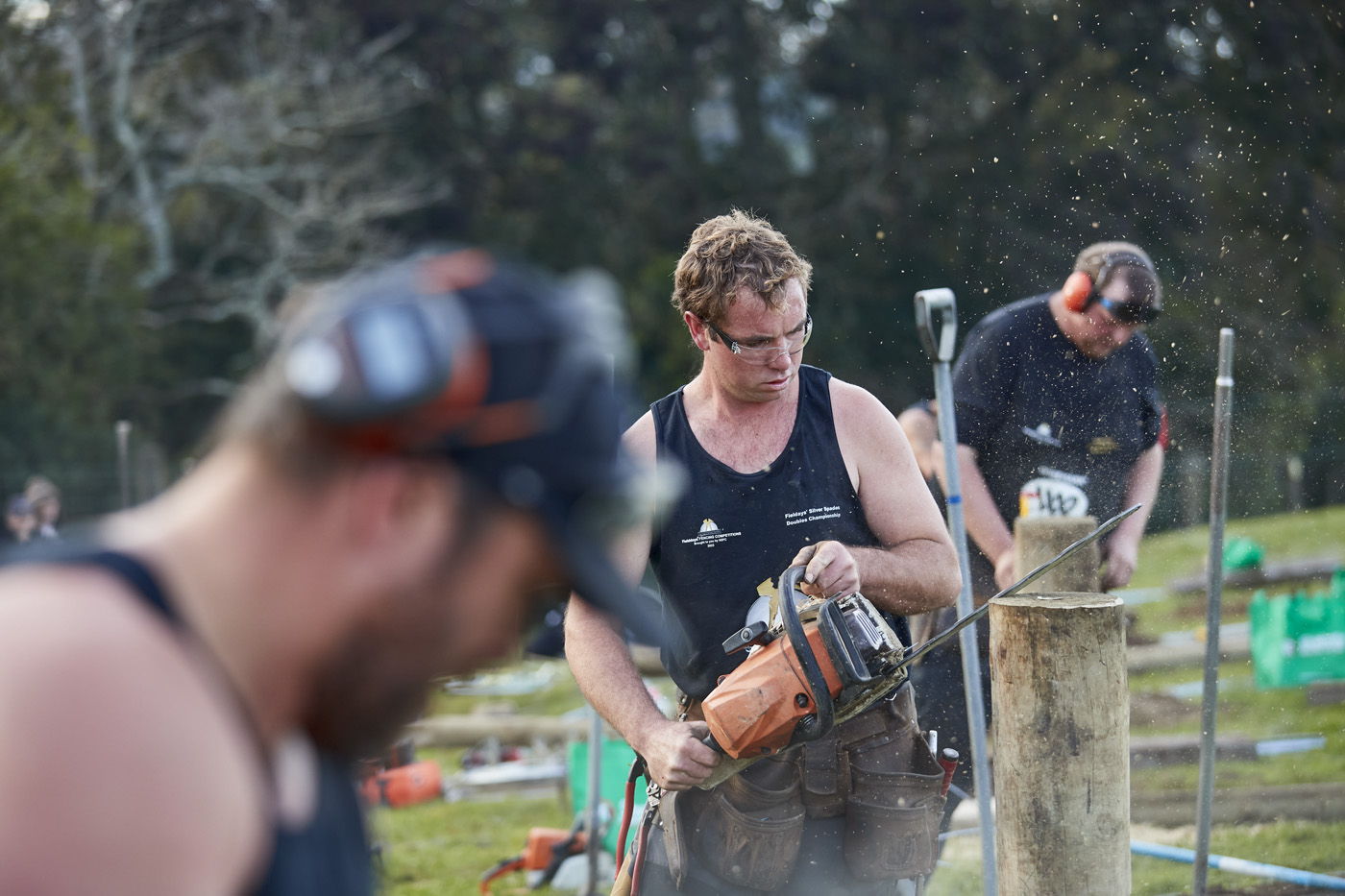 Fencing contractor Nigel Higgins was amongst the eight judges that are paired up to mark different elements of the fence line – tension, measurements, quality and timeframe (one point per minute is deducted once the first team finishes). The main thing that Nigel was looking for in the competition was tidiness. "The main expectation for the competition would be checking to see how straight the fence is – everything must be levelled and put away tidy," he said. "It's been a close competition right through this year, especially after judging the singles competition, there's some good quality there. It's also good camaraderie for the people."
This year the Silver Spades™ Doubles Championship had their first international team from the United Kingdom compete. MC, Craig Wiggins (Wiggy) spoke to Mark Evans and Nic Quan after they made it off the line, where they noted that they were thrilled to be competing in New Zealand and saw it as a good learning experience, with attention to detail being integral.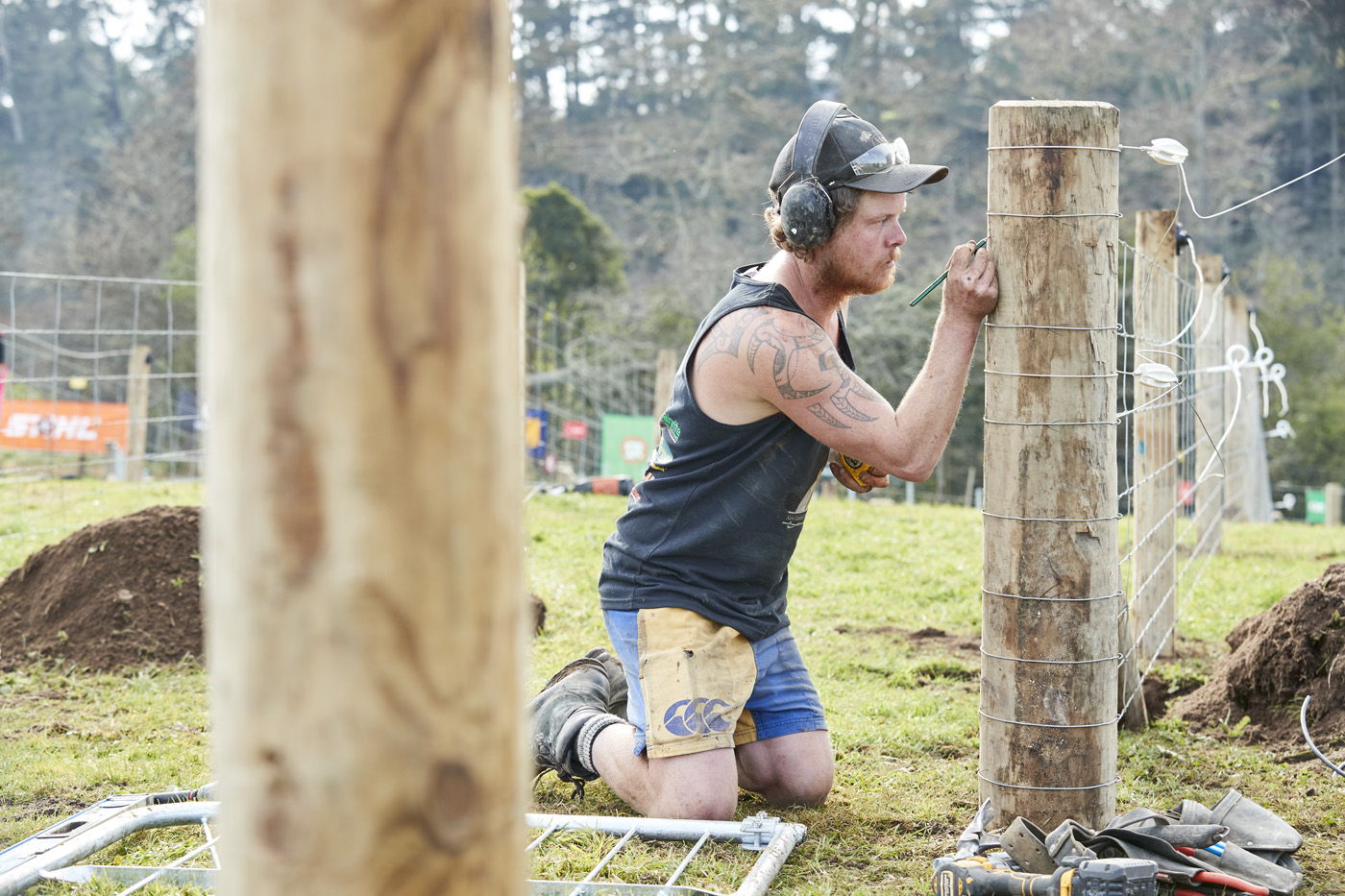 With 18 years of competing in fencing competitions under their belts, Jeff Joines and Mark Lambert were named the winners of the competition, and the third team to finish. Joines must be proud of what he accomplished after injuring himself with a post hole borer during the competition, but he didn't stop until the job was completed. Shane and Tony Bouskill, father-son duo and reigning champions for the last five years, just missed out on their 2023 title, placing second in this year's competition. When talking to Tony after he and his father just finished, he mentioned that it'd be a close call.
"They're a good bunch of guys and we give each other stick. There were a few mistakes made but we'll see in the end. It's going to be close, there are great teams out there," he said.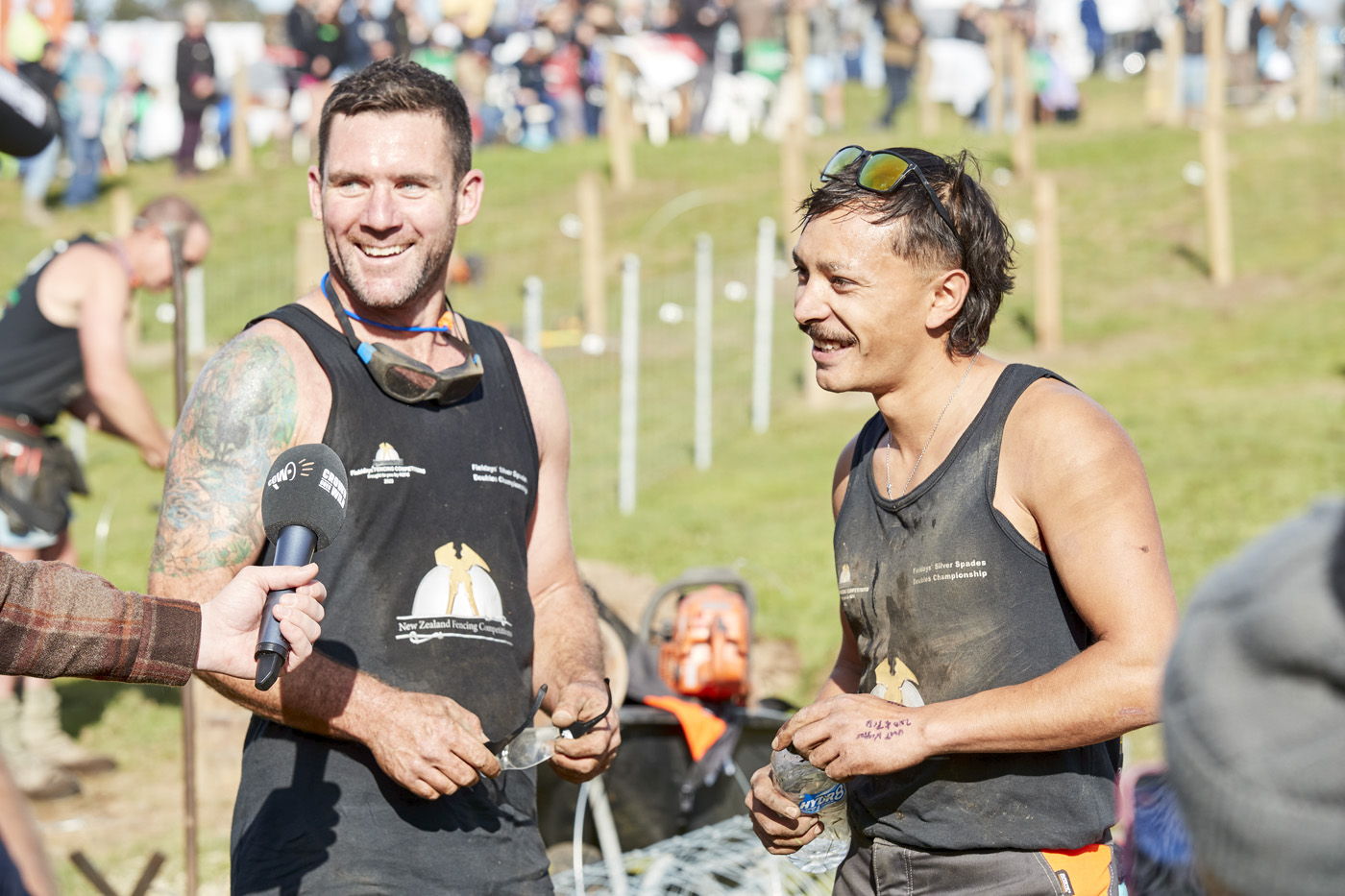 Gisborne locals, and the youngest fencers in the competition, Tim Garrick and Cory Twigley, took out third place and were second off the line. They ranked second in the Silver Spades™ Doubles Championships last year. With both competitors only in their 20s, they have already showcased such great achievements. Tim has been fencing for seven years and loves the physical elements of the job, being able to see his hard work in something useful. This is his third year competing in fencing competitions. Cory has been fencing for 13 years with his focus on yards, rural, lifestyle and residential jobs, and has spent five of those years competing in competitions.
You could feel the genuine camaraderie when teams shared a few words with their fellow competitors before and at the end of the event, congratulating each other on their shared success of putting up intricate fencing in around four hours. We look forward to what the fencers will bring to next year's Fieldays® where we will, once again, be supporting them from the sidelines.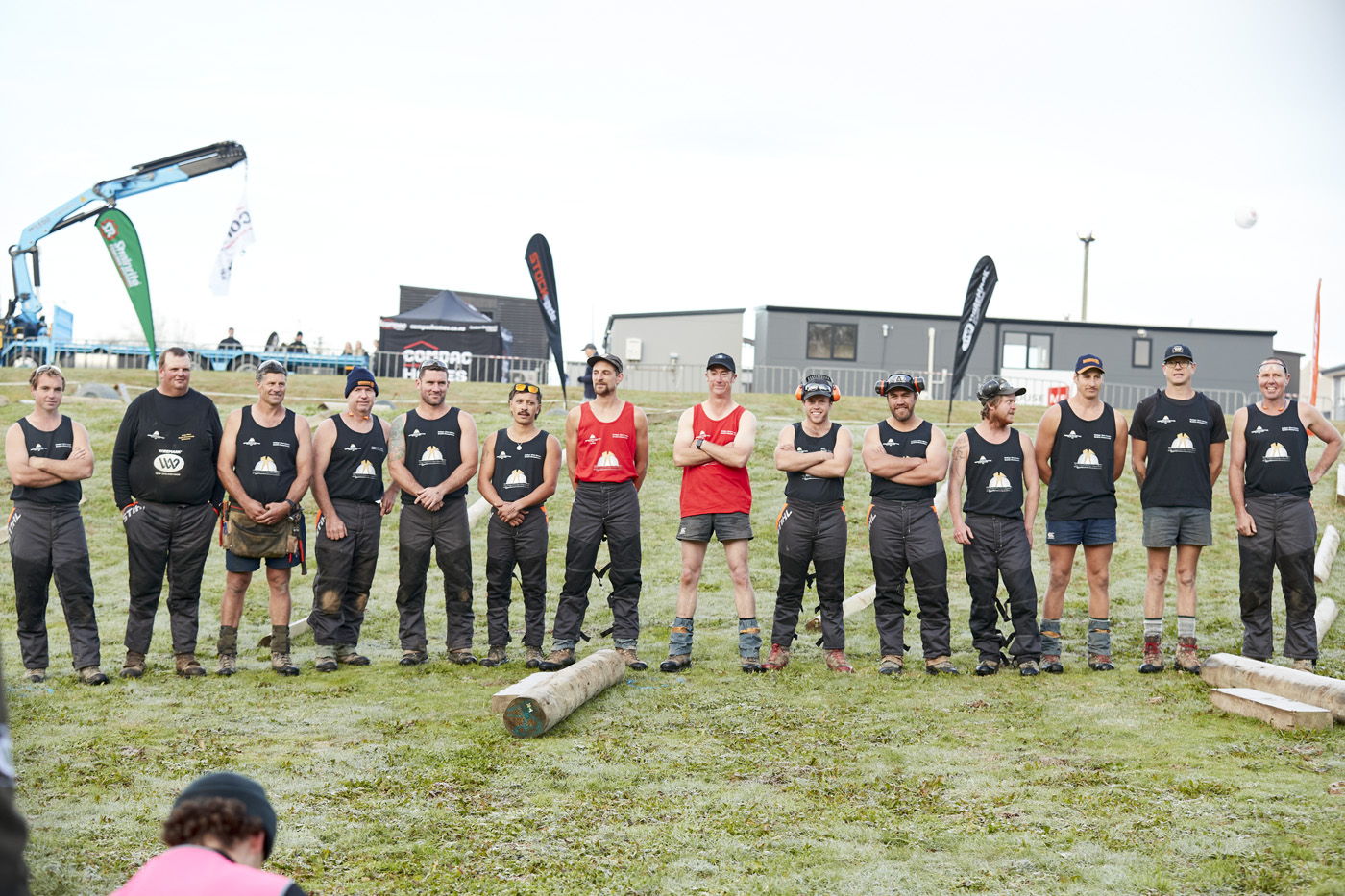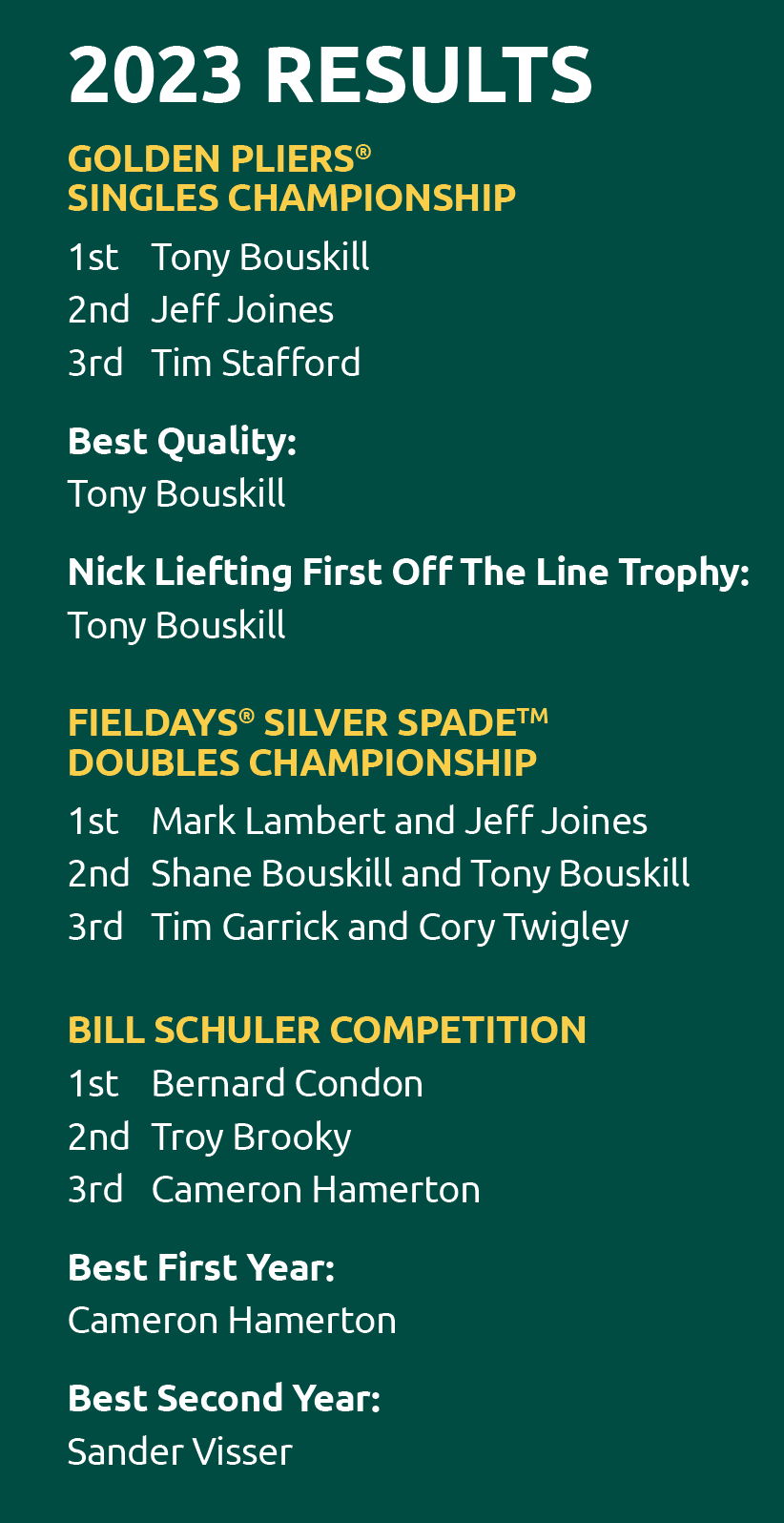 Date posted: 1 July 2023