Goldpine
Conservation and Agriculture Go Hand in Hand
---
Conservation Volunteers New Zealand
For many, nature helps us unwind, enabling a sense of serenity to focus on our well-being, and there's no better way to give back to nature than by looking after the environment and its diverse wildlife. We visited Donald's Farm whilst Conservation Volunteers New Zealand (CVNZ) were planting native trees as part of their Papakura Stream Restoration Project.
A group of 13 volunteers from Mondelēz, one of CVNZ's corporate sponsors, spent time on farm where they were planting native trees and grasses near the waterway that flows into the Papakura Stream. Since 2006, CVNZ has been working to connect people with nature through practical engagement – providing volunteer, training and employment opportunities to individuals and communities, on how to better manage the environment. The charitable organisation started in Aotearoa as part of its sister counterpart, Conservation Volunteers Australia (CVA), due to increasing demand and the opportunity to provide similar services. What started out as a team of two, cramped in an Auckland office, has now grown to a staff of around 103 members spread across four main locations: Tāmaki Makaurau, Auckland; Te Whanganui-a-Tara, Wellington; Ōtautahi, Christchurch; and Punakaiki, West Coast.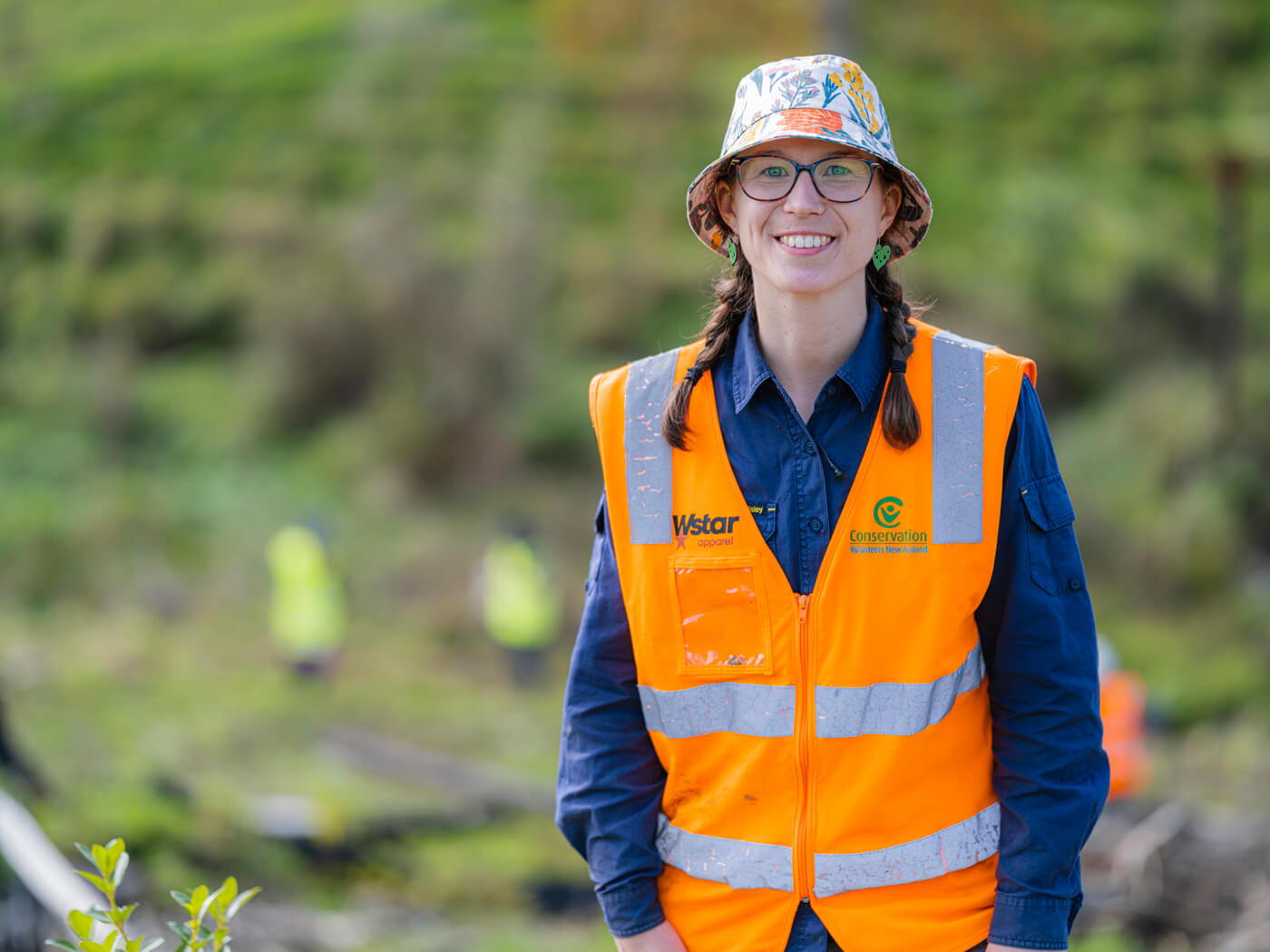 Kiri Huddleston is the manager of CVNZ's Auckland-based office; originally from the UK, she has a background in community engagement and environmental studies. After travelling to New Zealand a few years ago, and deciding she didn't want to leave, Kiri landed a role with CVNZ where she and three others spent six weeks planting 9,000 trees. From there, she worked as a team leader guiding groups of volunteers in restoration activities before moving onto a coordinator role where she helped make sure everything ran smoothly behind the scenes.
"The people are my favourite part of the job – my teammates and those in the other offices [around New Zealand], we're all a really passionate bunch who believe in the cause and It's nice to work alongside people who share the same values as you . I also love interacting with our volunteers who come from all walks of life. It's really awesome getting to know them, and hopefully inspiring them to plant the seed, connect with nature and want to look after it for the future – planting the seed!"she said.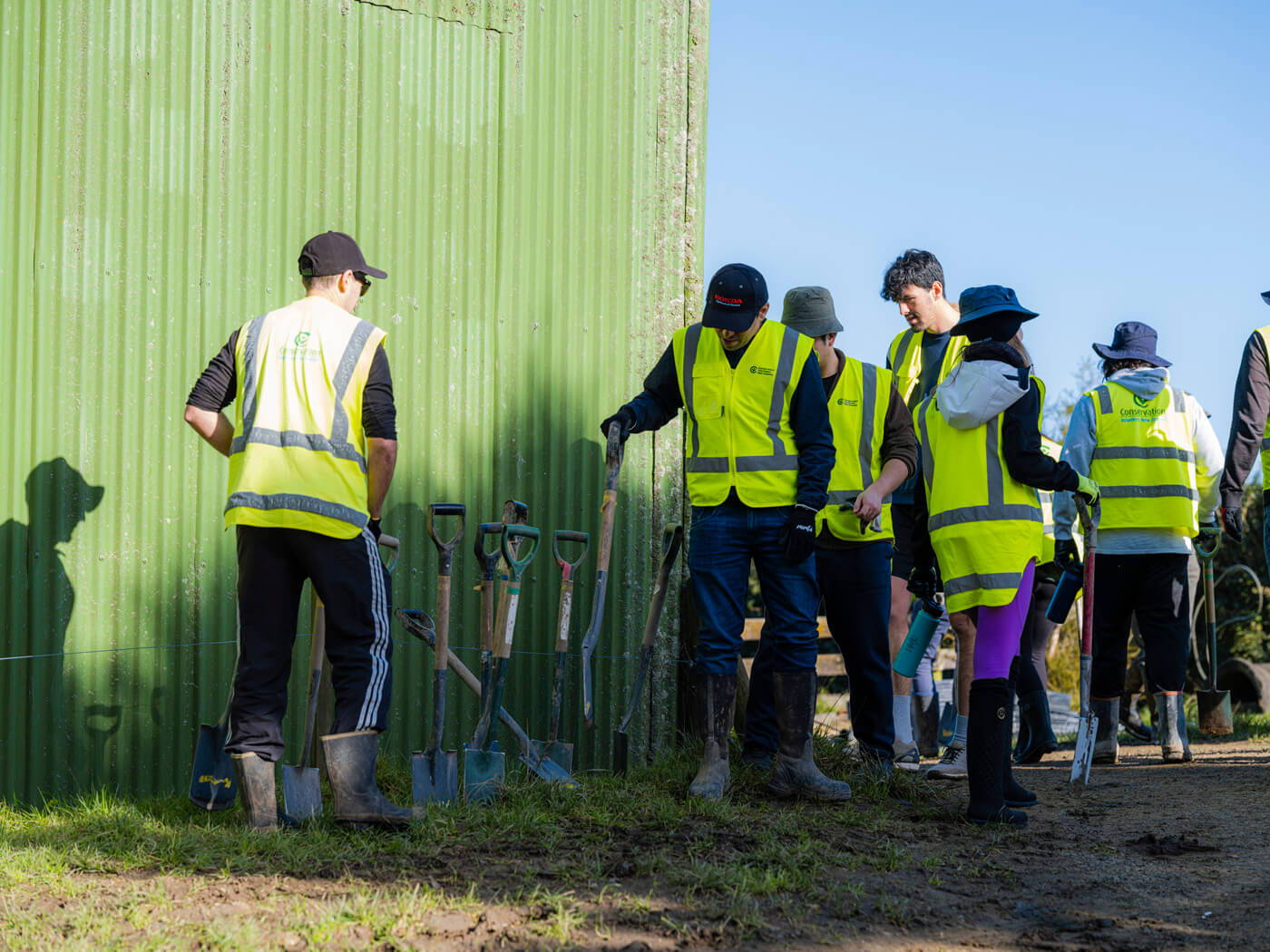 Even though Kiri is more office-based now, she still loves the volunteer aspect of her role and likes to find time to make it out on-site, especially during the busier planting seasons. Their volunteer groups typically range in size from small groups of ten to groups of around 50 individuals; their largest event consisted of 126 volunteers.
CVNZ Auckland's current largest project is the Papakura Stream Restoration Project which is in its third year. It's a highly collaborative project and they have been working alongside the Papakura, Manurewa and Franklin Local Boards, corporate partners, community groups, individuals, landowners, businesses, religious groups, schools etc. In the first year, they planted 12,500 trees, in the second year the number grew to 45,000, and this year they are hoping to plant a further 36,000.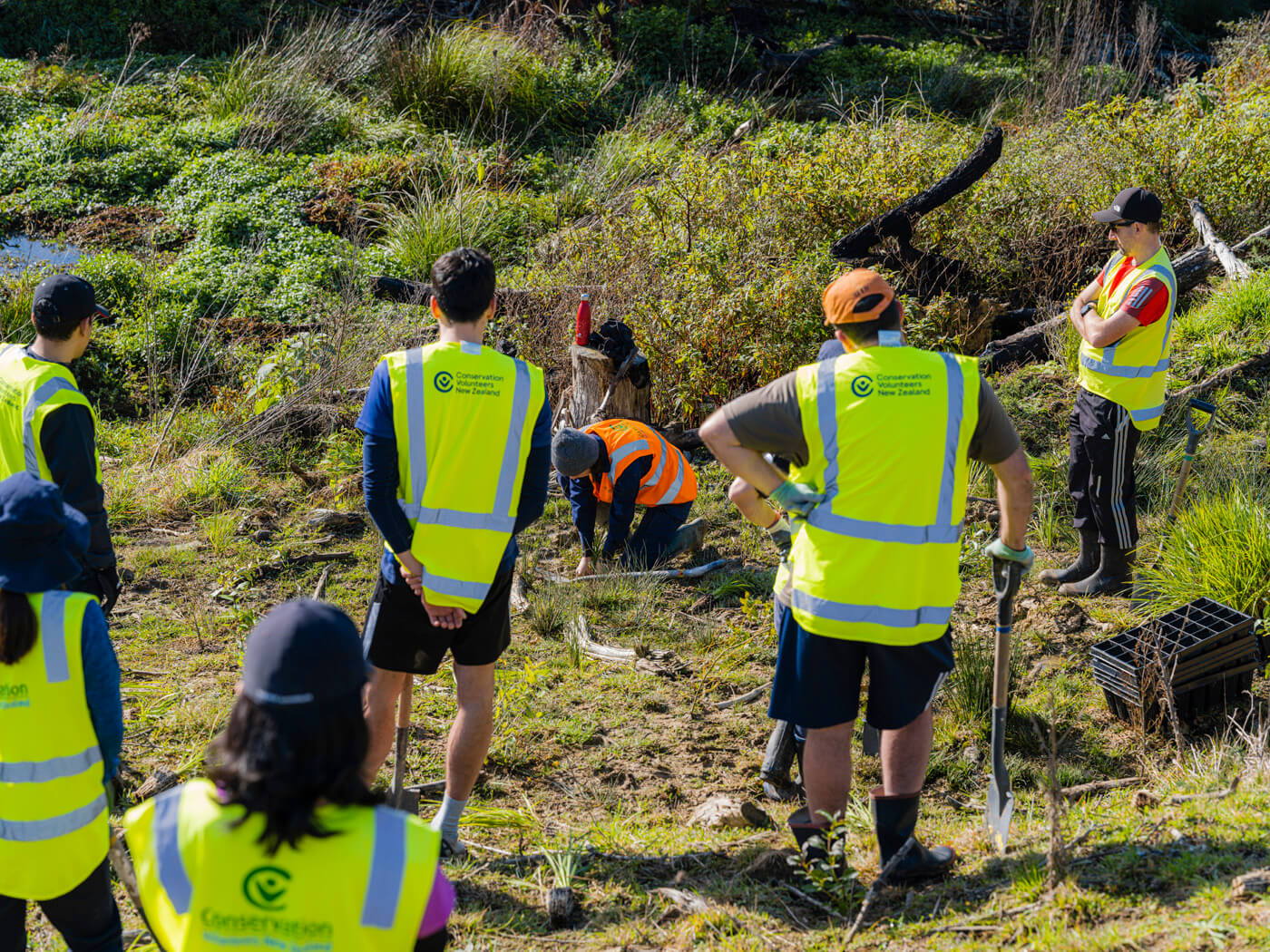 Kiri shared CVNZ's aspirations for the Papakura Stream Restoration Project. "Our goal is to plant as much of the Papakura Stream waterway as we can. It's 63 kilometres long, so we've got our work cut out for us. It's certainly a multi-year project. I'm not going to see the end of it in my time here, but I'm fine with that. We're really focusing on the whole catchment to improve the water quality of the stream. The goal of this particular project is to provide a wildlife corridor from southeast Auckland right through to the Manukau Harbour in the west. We hope to maintain and expand on the great mahi being done going forward, we're always looking for more partners, supporters and landowners."
Kiri said that they hope to build on their community engagement along the stream, encouraging people to come back and volunteer again, to get rid of the weeds that can grow around the natives they've planted and to see the successful outcomes of their hard work. "Partnership is very important to us. We believe we have to work with as many people as we can because we cannot do it all ourselves," she said.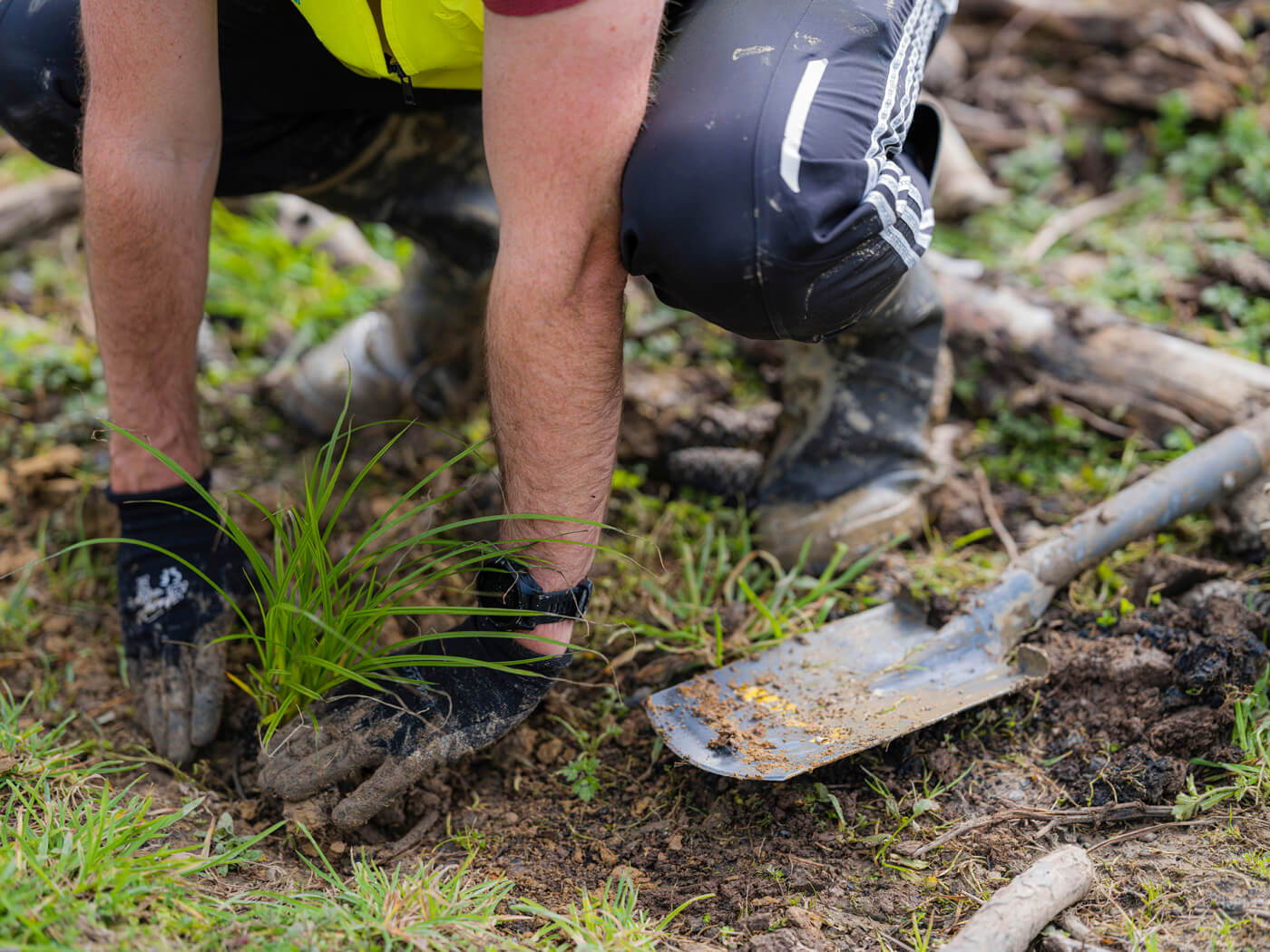 As part of the Papakura Stream Restoration Project, Kiri said she and the team hope to implement a native plant nursery that will be located on Donald's Farm, so volunteers can get involved with the whole plant lifecycle – collecting the seed, growing the seedlings, planting and then maintaining them. Hopefully they will see some of the rarer species that call the stream and wider catchment home return in greater numbers too, like kākā and the pekapeka/long-tailed bat.
"Conservation and farming can work really well together, I think they can go hand in hand and complement each other nicely. By fencing off waterways, the overland flow paths and the streams itself, it prevents stock (and their excrement) from getting into the rivers. Planting vegetation on the streamside also helps reduce sediment reaching the stream and stabilises the banks, stopping erosion and further sediment entering it. The plants soak up some of the excess nutrients, like nitrogen and phosphorus, that come from fertilisers and animal excrement. If those nutrients get in the stream, they cause lots of problems, like algal blooms and weeds choking up the waterway. When the trees are bigger, they start to provide shade for the stream itself and that keeps the temperature of the stream nice and cool, which is the way our native creatures like it. It's about improving the conditions for the stream, as well as providing lots of food and habitat for our native creatures," Kiri said.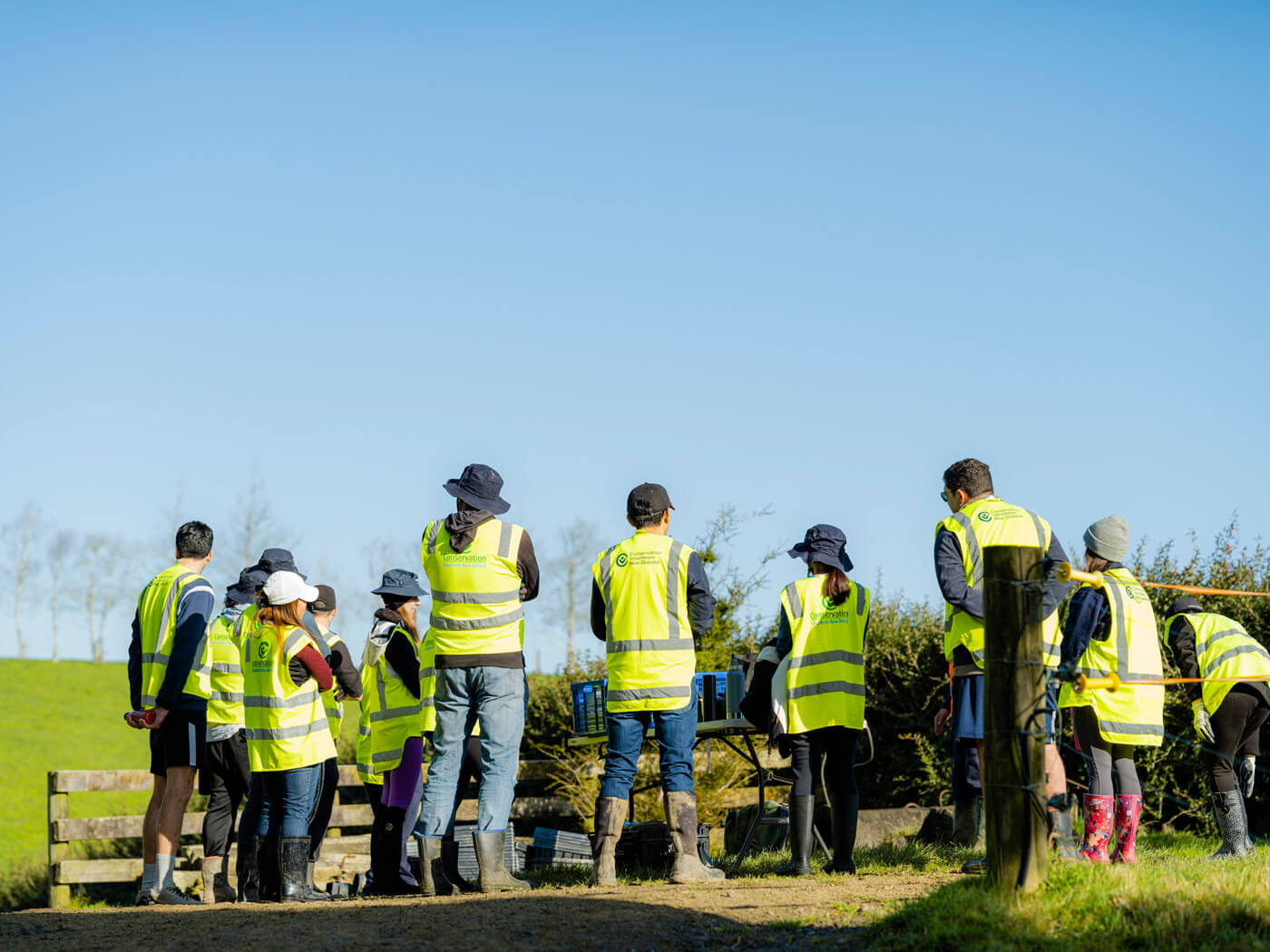 "The scale that we're at now means that we're making big things happen. I think the size of our organisation sets us apart from some of the other environmental charities out there. We've been able to grow and develop since Covid, and we're making huge impacts across the country doing really cool projects," Kiri said.
"We're really building lots of skills and resilience in conservation within communities. CVNZ has a Pathways to Careers programme called Conservation Work Skills, which is funded through the Ministry of Social Development. We hire people on the Work and Income benefit, train them up and then help them to get a job in conservation at the end." The programme success rate has exceeded expectations – a 2022 report stated that of the 540 people that trained with CVNZ, 80% of those participants gained a full-time job in conservation work.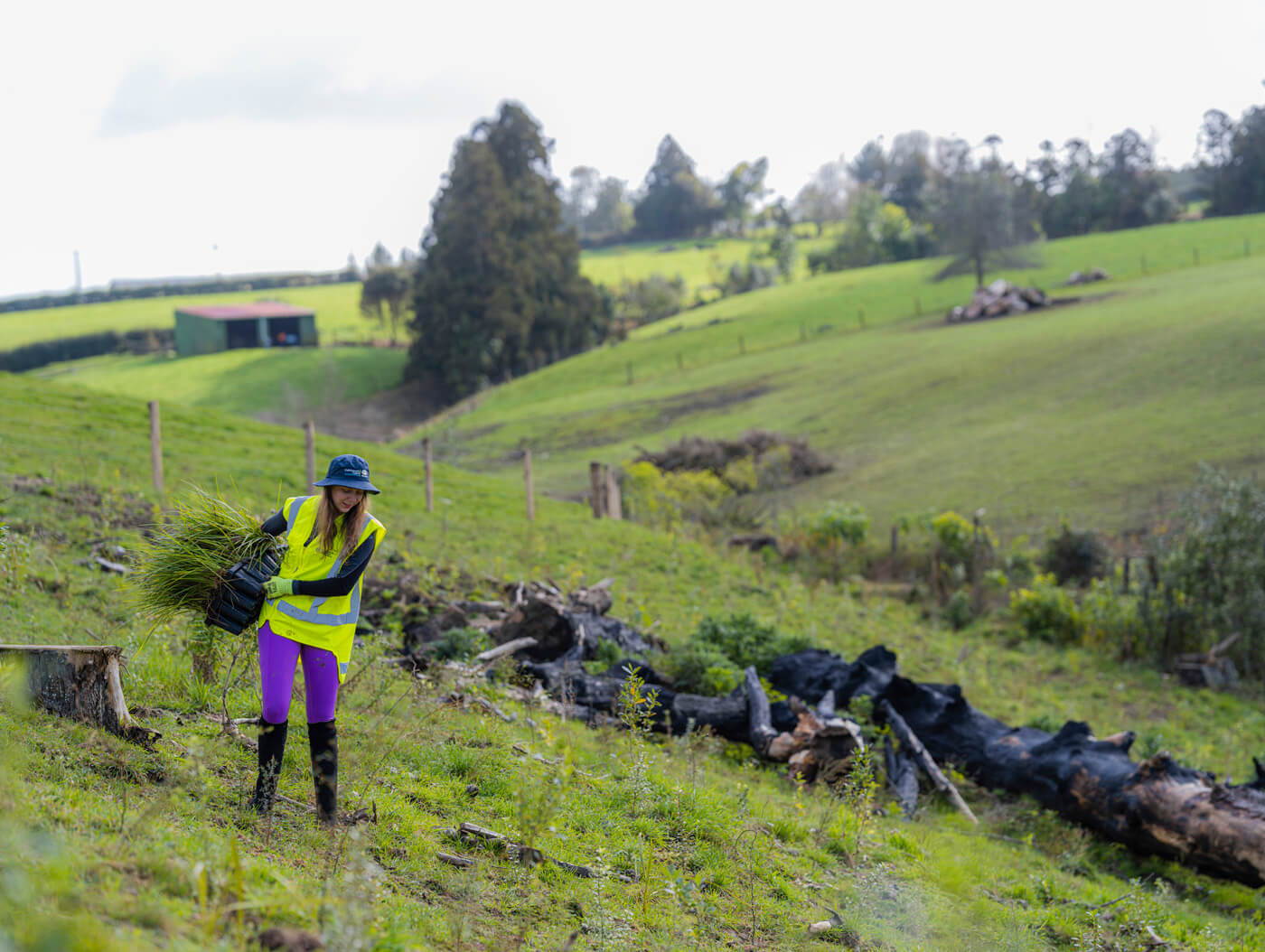 Each year, CVNZ gains more support from a wide range of businesses, community groups, councils, local boards, iwi and private landowners. They are always looking for partners and supporters to help fund their environmental projects. With lots of events happening across the country, there's something for everyone. We're excited to follow the different projects happening within CVNZ and their continual efforts to care for, and restore, the land and waterways across the country. If you're interested in partnering with CVNZ or getting involved in their volunteering projects, head to conservationvolunteers.co.nz for more information.
Date posted: 1 September 2023