Goldpine
Kenney Crockett: Battening a Fence
Bang on Fencing
---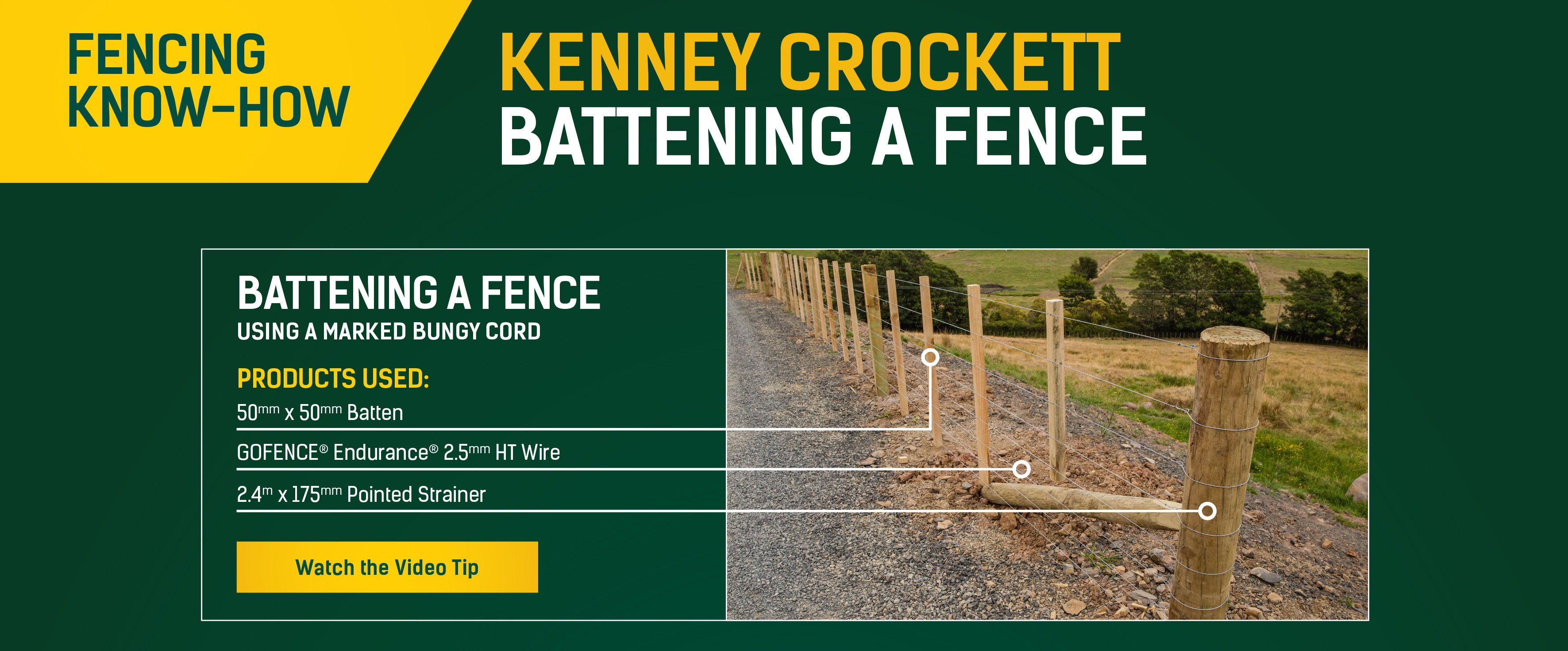 We visited Kenney Crockett and his team as they were doing some eight-wire batten fencing work for the Hauraki District Council, just a few kilometres outside of Paeroa, in the Waikato.
The owner of Bang On Fencing, Kenney Crockett has been a fencing contractor for three and a half years. Based in Waihi, he does local fencing jobs with his team of two others – this time putting in a new water tank and fencing off a paddock for the farmer on a hilltop overlooking the Waikato. The team had been there for three-four days before we arrived, with Kenney saying that it was most likely to last the month.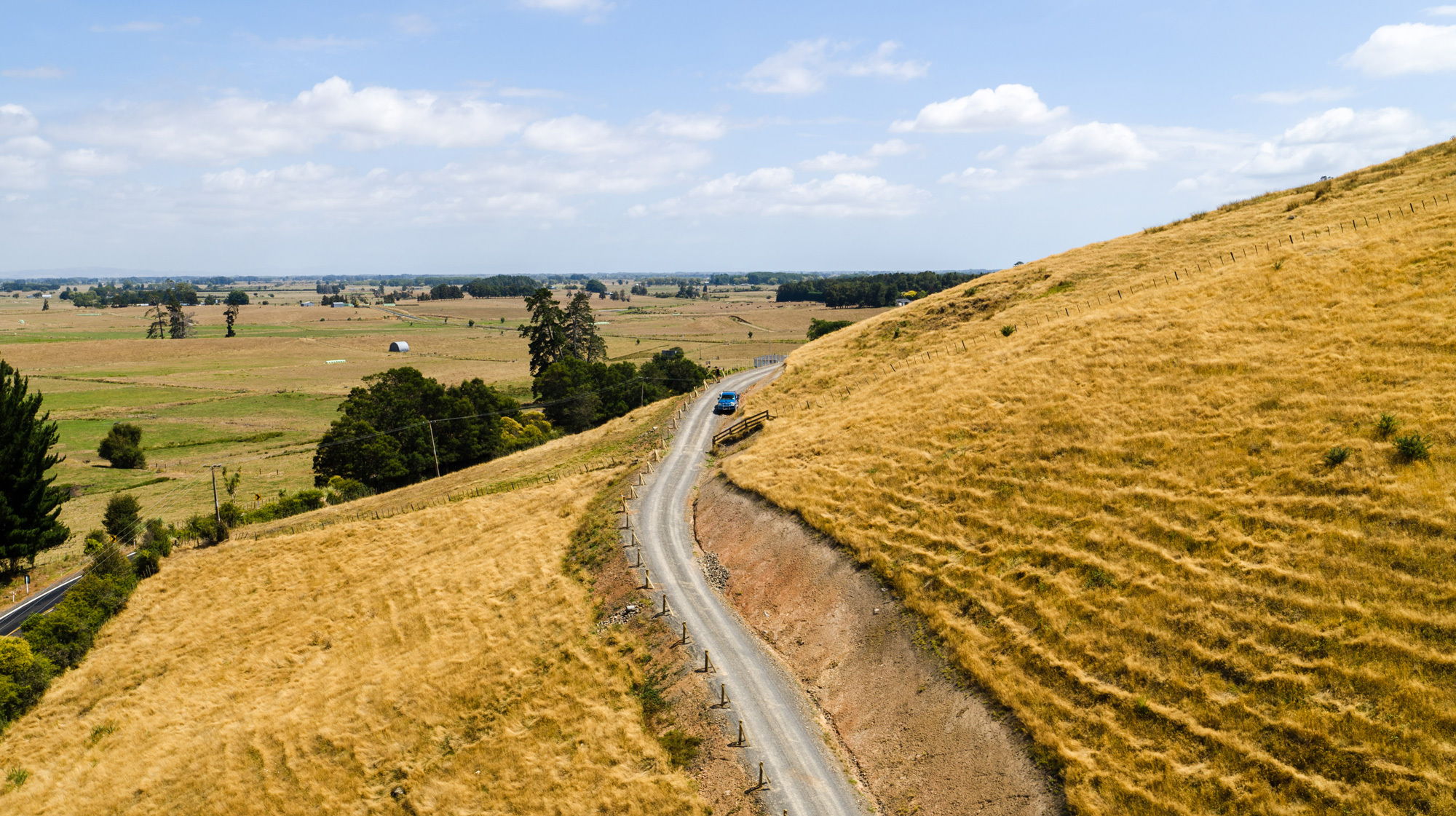 Fencing was never really part of the plan for Kenney. He spent the majority of his career working on a dairy farm in central North Island with his wife and three kids. As a family, they made a few changes and moved to the Coromandel. Kenney started working as a beekeeper through the winter before he got into fencing. Once he bought a tractor, the rest was history.
Whilst he was still living in King Country, Wayne Newdick, a reputable fencer, spent some time with him giving Kenney the basic knowledge to go out contracting. Wayne has been Kenney's biggest influence in fencing and Kenney is always picking up tips from him.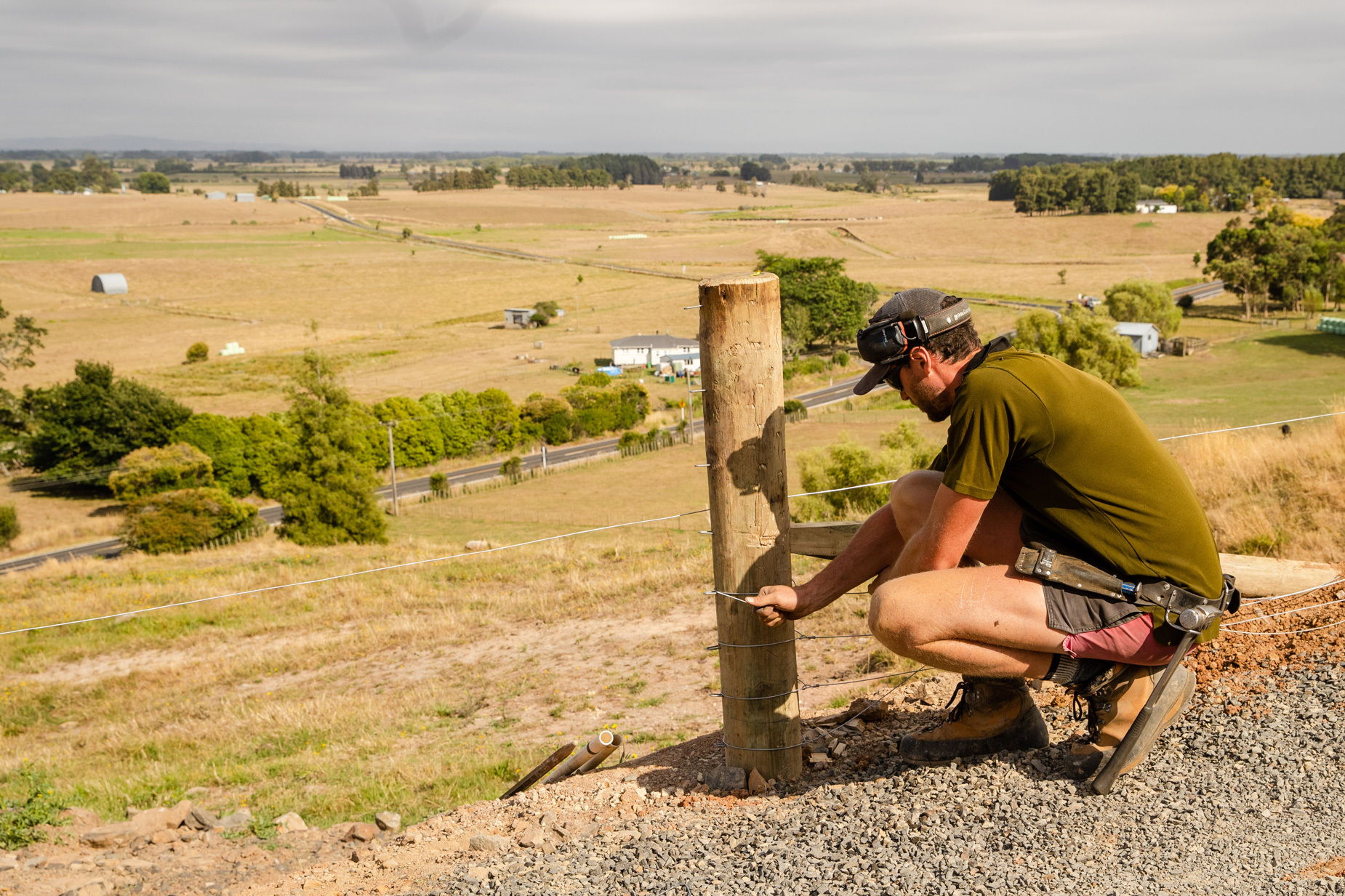 Life is pretty busy for Kenney, owning a business and having a family. He told us that there is plenty of outdoor activities to do living on a farm. Kenney talked about his wife, Jess, bringing the team up some treats now and again and doing bits and pieces behind the scenes. "It is definitely a family business," Kenney said.
Goldpine was also another influence that helped Kenney get into fencing. When he got started, he walked straight into Goldpine Waihi and had chat with Kyle. Kenney asked him if there was a demand for fencers in the area as he was thinking of becoming a fencing contractor. Kyle was very supportive and helped to push his business locally.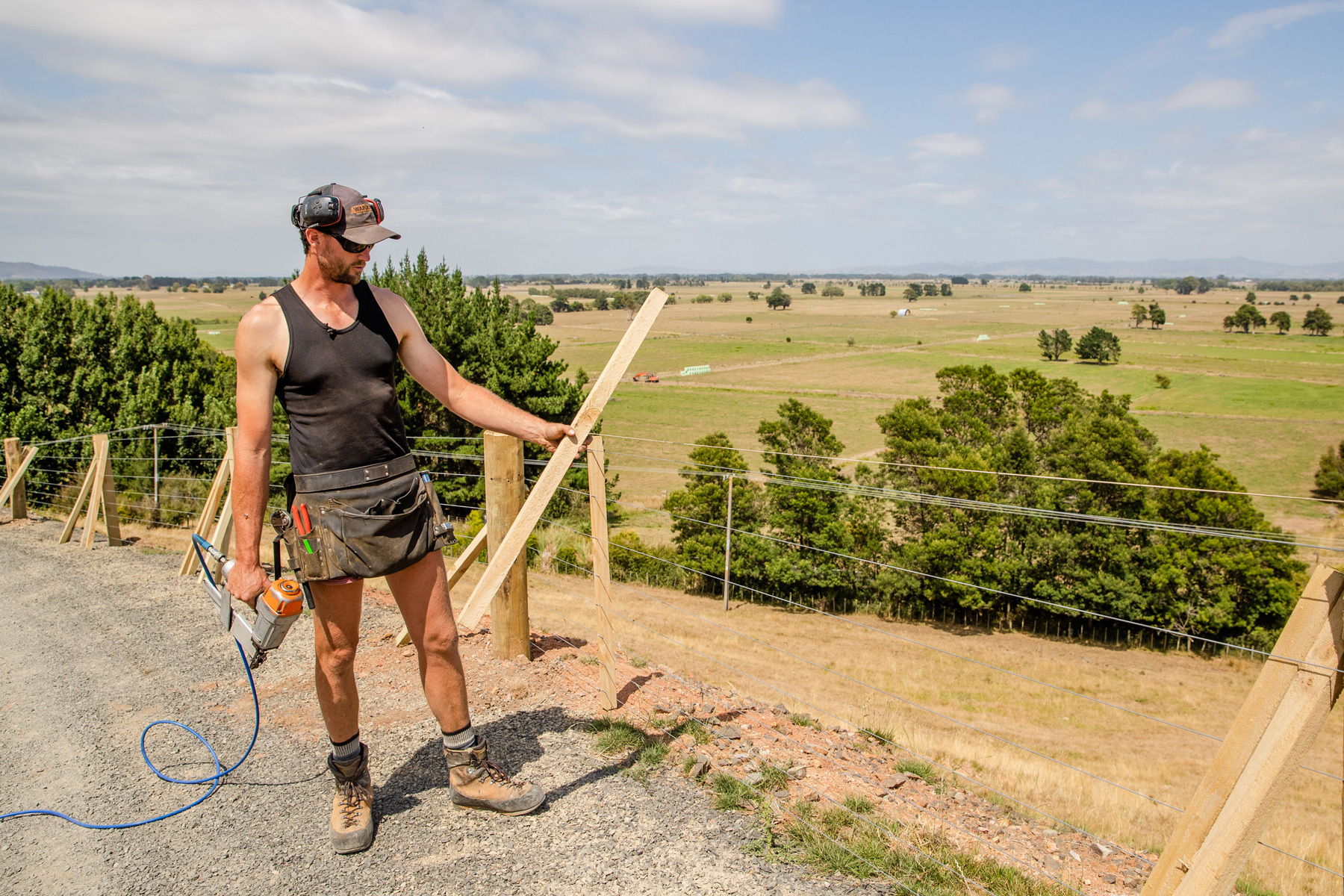 "Yeah, a lot of our work does come through Goldpine, the guys there are really good at pushing Bang On Fencing. They know that we are the local contractor and people will go in and ask - sometimes they'll buy posts and then want someone to put them in - and it's our card that gets pushed out there, so that's really helpful. We appreciate that through the Waihi store," Kenney said.
Kenney prides himself on providing quality work and mentioned that it really comes through depending on the gear that you get. Kenney uses a lot of SuperPosts®. "We do try and make sure we get the best stuff we can get and that's what Goldpine provides, so it's good."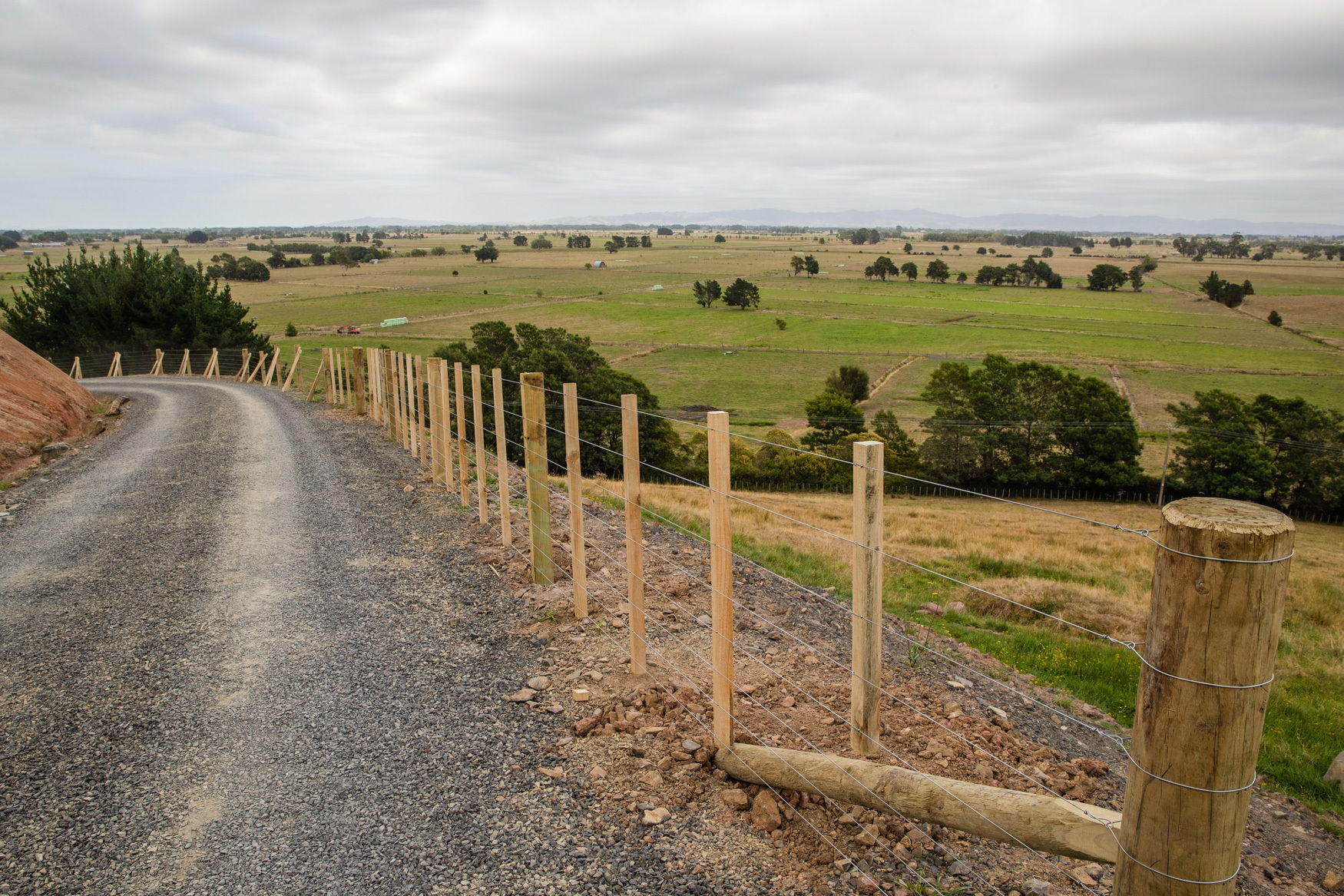 "They've been with us since day one, we haven't shopped around anywhere else. The service is always what we've been after and Kyle has been awesome, and the relationship is built along the way. Whenever we need anything, that's where we go, and it works well."
Kenney mentioned that having good product and producing quality work are equally as important. The quality aspect Kenney told us came from Wayne and ever since then, he has also tried to instil that same quality of work with his guys. "We're pretty big on leaving each job we do better than the last, it's about continuous improvement. If we do a good job that's what people see," Kenney said.
Date posted: 25 March 2021