Goldpine
Doug Avery: The Resilient Farmer
Bonavaree Farm
---

We visited Bonavaree Farm in the thriving countryside of eastern Marlborough. On the outskirts of Blenheim, we were greeted by Doug Avery, who proudly showed us around the farm that has been in his family for 102 years.
We couldn't get past the stunning views and the abundant number of fields scattered with silver tussocks, lush lucerne and subterranean clover. The farm spans across 2,500 hectares, occupying 400 paddocks, and is a collective of what was initially nine separate farms. Bonavaree is predominantly a sheep and beef property with around 2,500 cattle and 6,000 ewes which Doug mentioned are some of the highest performing ewes in New Zealand per head basis. The farm has also branched out to assist in dairy grazing and support, wintering cows on crops and farming sire bulls some years. They also house around 300 to 500 Friesian bulls, depending on the seasonal climate.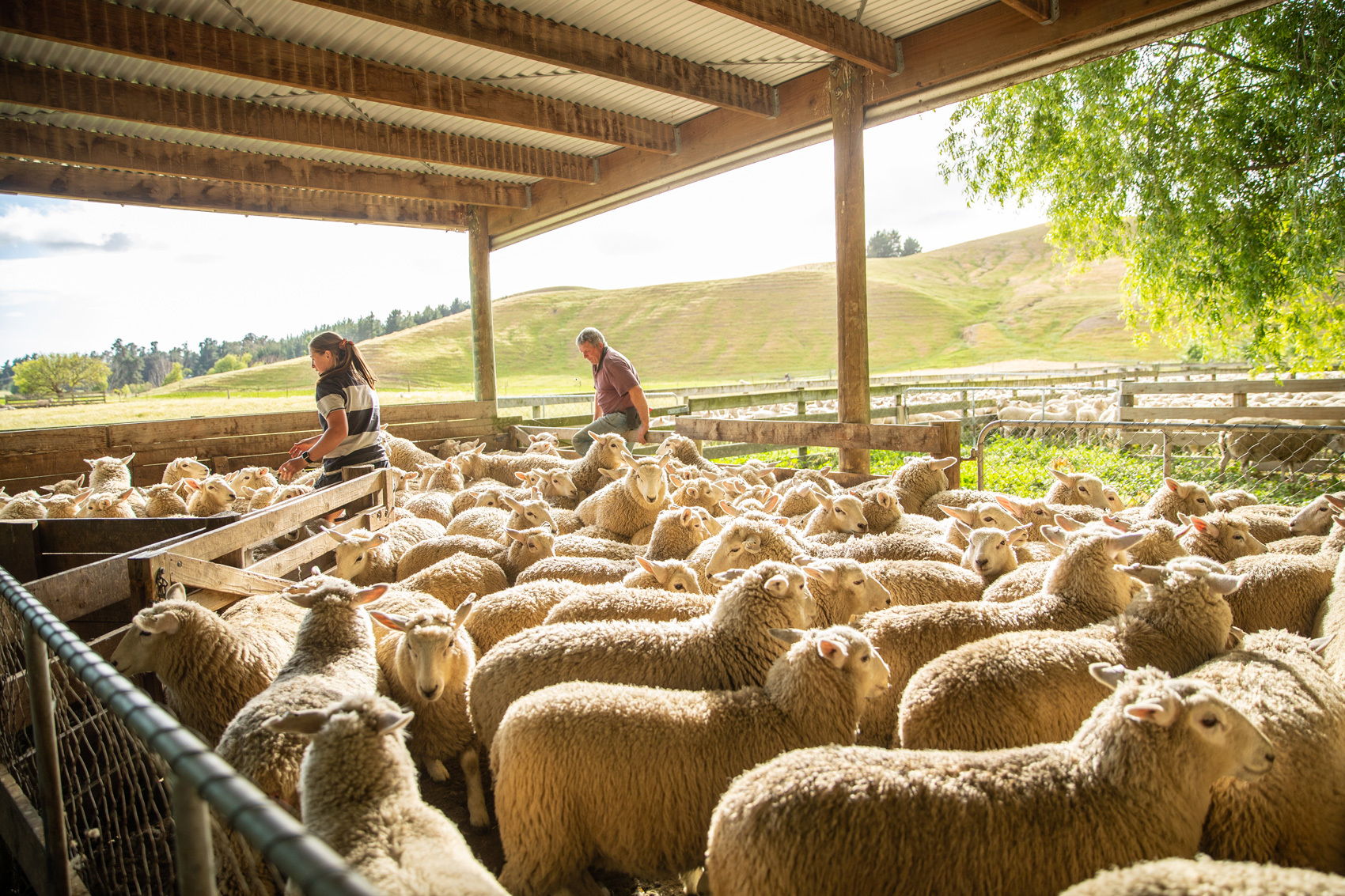 Bonavaree farm went from rags to riches. Seven years ago, they were thrown by three severe earthquakes which left their property devastated. Over the years, they have spent time restoring their land and creating a model of agriculture that "works with the power of the environment, not against it".
HISTORY OF BONAVAREE
When we arrived at the farm, we made it just in time to see the first day of drafting. Doug's eldest son, Fraser Avery and the team started at 5am. Fraser and his wife Shelley manage the farm which has been passed down through the generations.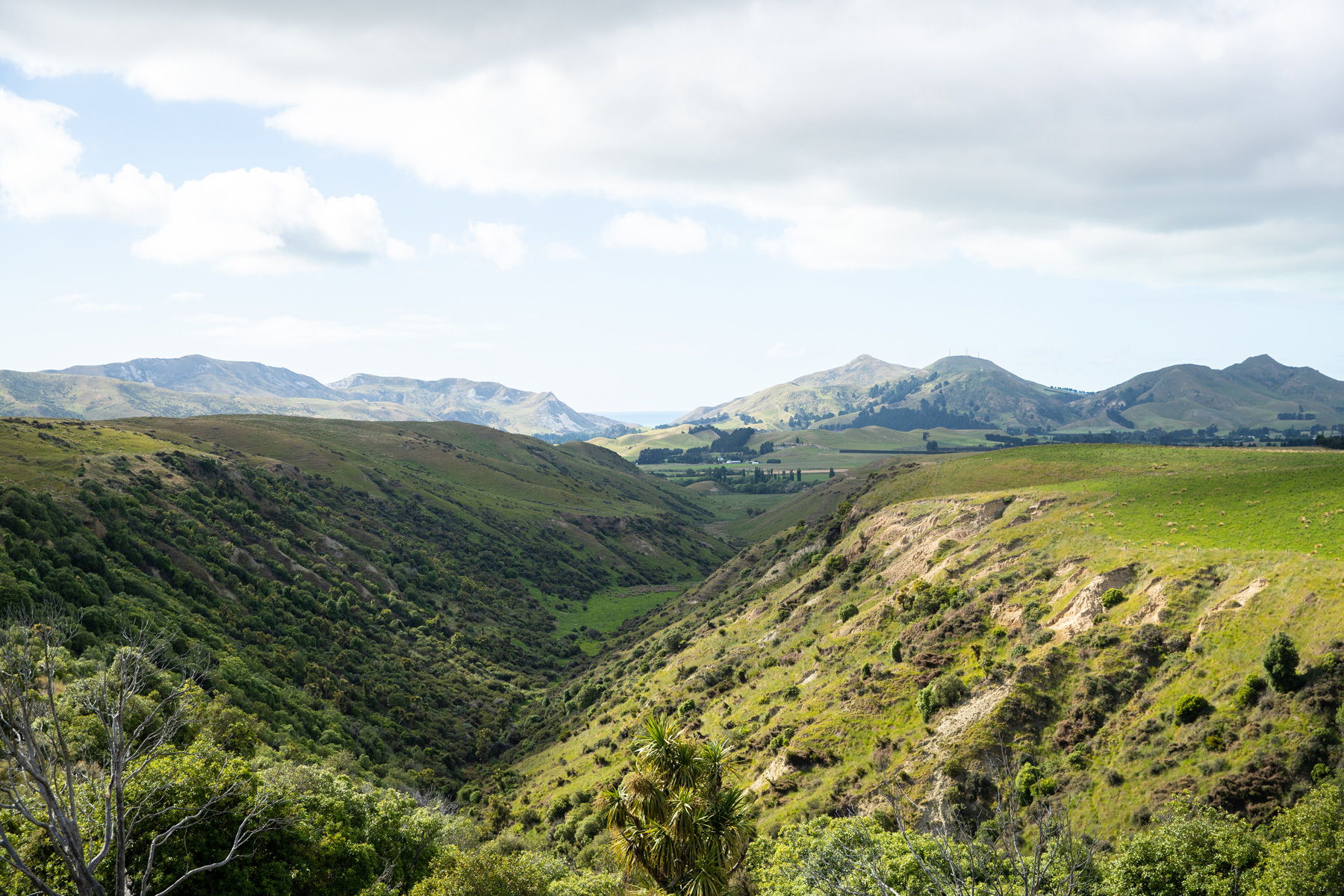 Doug's grandfather bought the original piece of land in 1918, farming it for 30 years before passing it on to his son. Then Doug's father farmed that piece of land for another 30 years. The farm grew substantially when he started working with his dad as they continued to add additional land. Fraser joined the team in 2002 with each era growing the farm and its environmental practices exponentially.
In 2013, Bonavaree farm was devastated by three massive earthquakes, which, in Doug's words, "ripped us apart to the soul". After the first earthquake hit, they picked themselves back up and were just finishing the restoration of the houses on the property when the Kaikoura earthquake came, deranging the whole landscape. Doug mentioned that it lifted the place up two metres and moved it five metres north in two minutes. That really tested their spirits, but here at Bonavaree farm, Doug said, "we don't bounce back — we bounce forward from our problems".
<b>"We have a 'we can do this' mentality around here. Show us the problem and we'll get straight on to developing a solution."</b>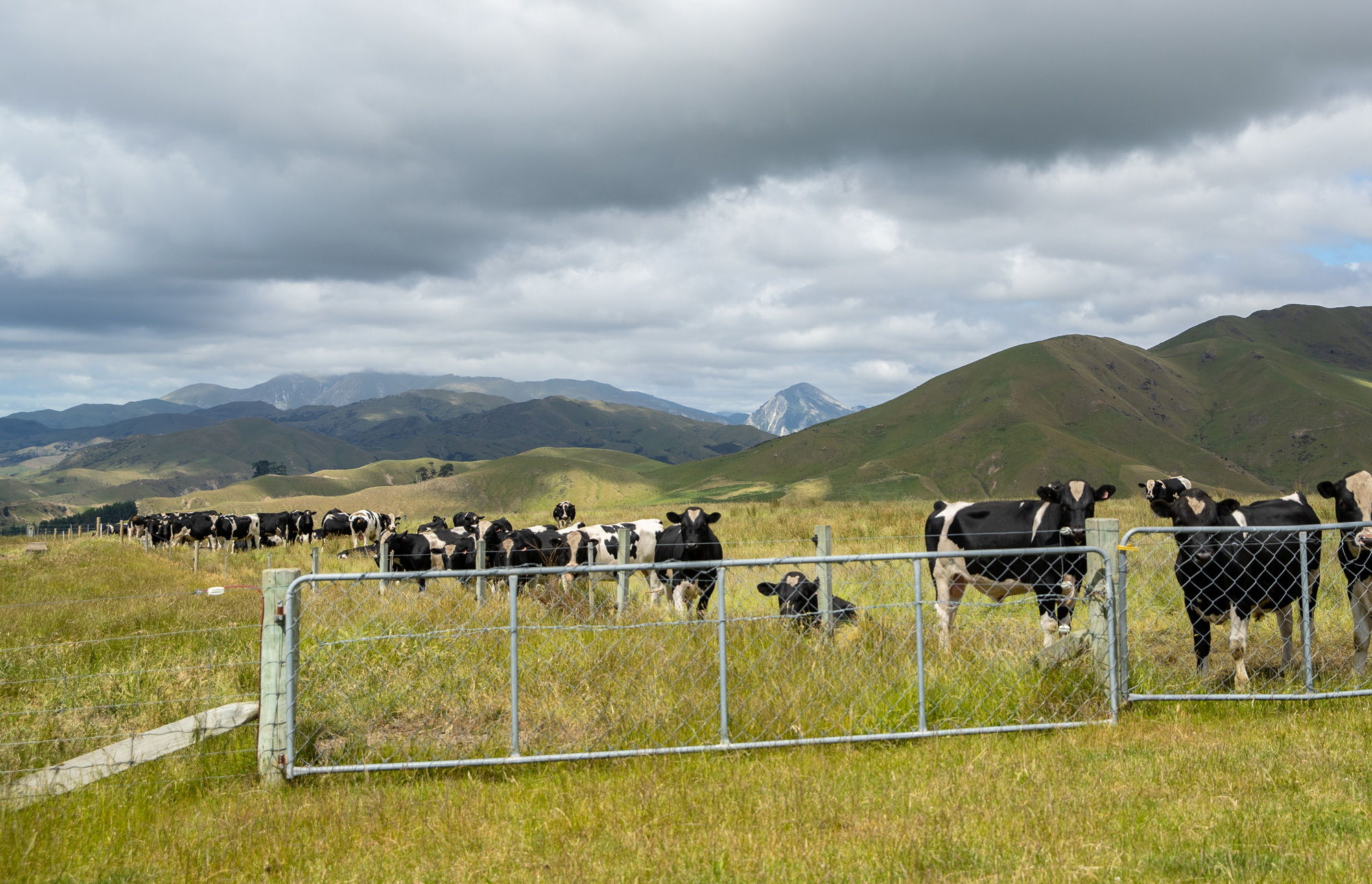 Doug has been farming for 46 years but today he refers to himself as a storyteller. He and his wife are selling their shares to his son Fraser and his wife Shelley, as Doug believes that Fraser is more than capable of taking the farm to the next level.
Before the earthquake hit, there were seven homes situated on the farm, but today there are five. The main house is occupied by Fraser and his family. Doug's daughter owns a vineyard, and they have a farm situated on the property also. The other homes are rented out to workers on the farm and visitors. Doug's youngest son lives over in Western Australia and has his own grain brokerage business. He has adopted the family perspective and values when it comes to sustainable practices. Doug said that he has "the greatest volume of grain per millimetre of water that lands on the soil across the ditch". Back to Bonavaree, they usually have seven to 12 people on the farm at any given time. There will always be someone there looking after the property. Bonavaree farm has five full time stock specialists, and the rest are the best contractors within the industry. One thing the Avery family focus on is relationships. The business is way too big to do everything themselves, so they take pride in getting people that they know will do a far better job than them in their required field.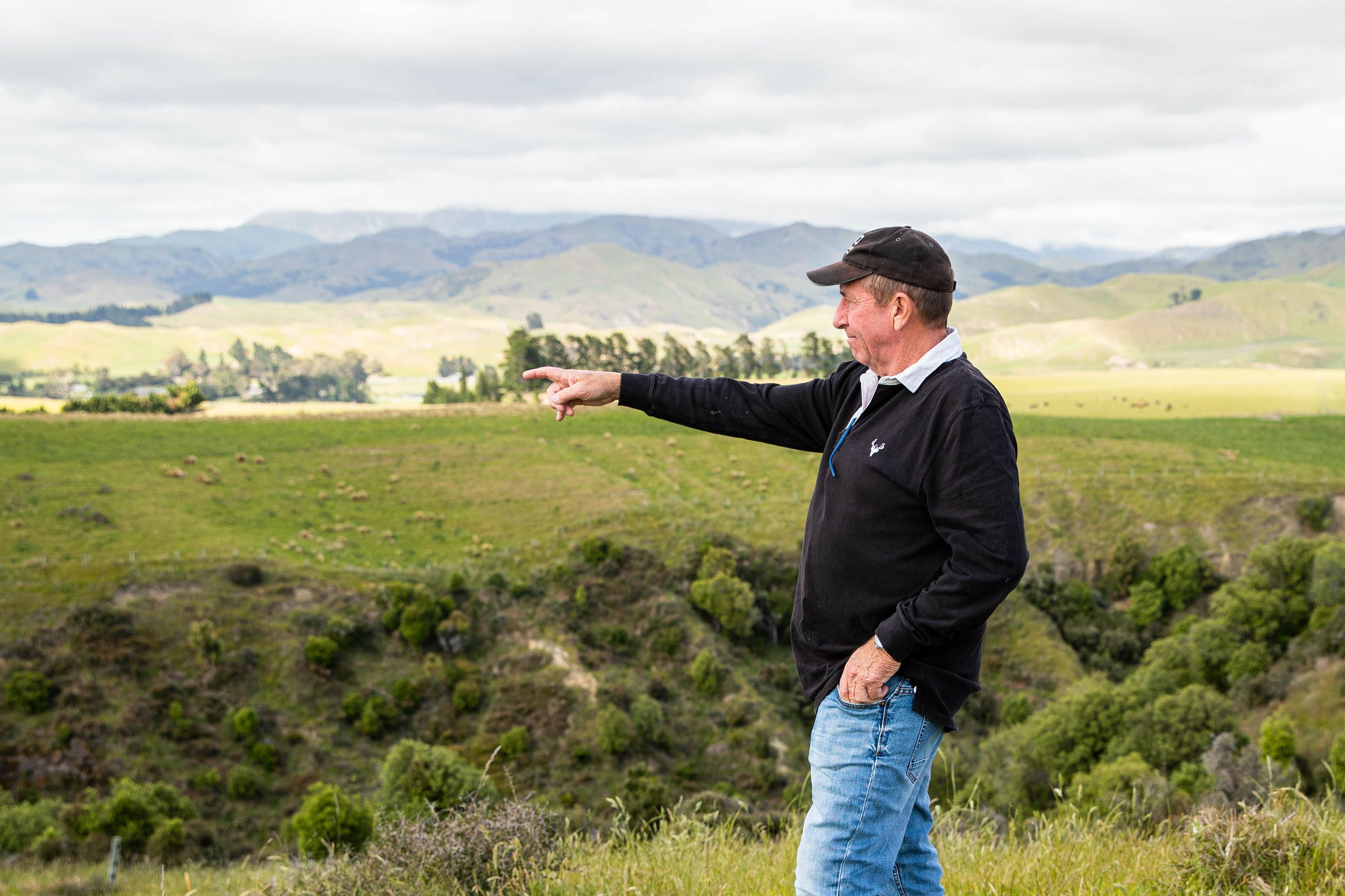 These days, Doug spends the majority of his time mentoring others and travelling the world — when they were able to — telling stories within the mental health sector. Their farm has been featured on Country Calendar a couple of times and in 2019, they won Marlborough Sheep & Beef Farmer of the Year, which gave them the recognition that they truly deserved.
REGENERATIVE FARMING
Doug describes regenerative farming as "the process of treating the land in a way where it is able to go on and on at least as good, if not better." The Avery family are known for their widespread use of lucerne which is key to a very regenerative process.
Lucerne is a perennial legume that provides high levels of protein and minerals, giving sustenance to animals and often doubling the speed at which they grow. It also retains a deep penetration of water due to the root system of lucerne being able to reach down into the soil as far as 10 metres. This doubles the value of every millimetre of water that falls on the property. Doug told us that if a lucerne paddock has been there for around 10 years, when you remove it, the carbon remains in the soil. This plays an important role in climate change, storing carbon in the soil and decreasing emissions into the atmosphere.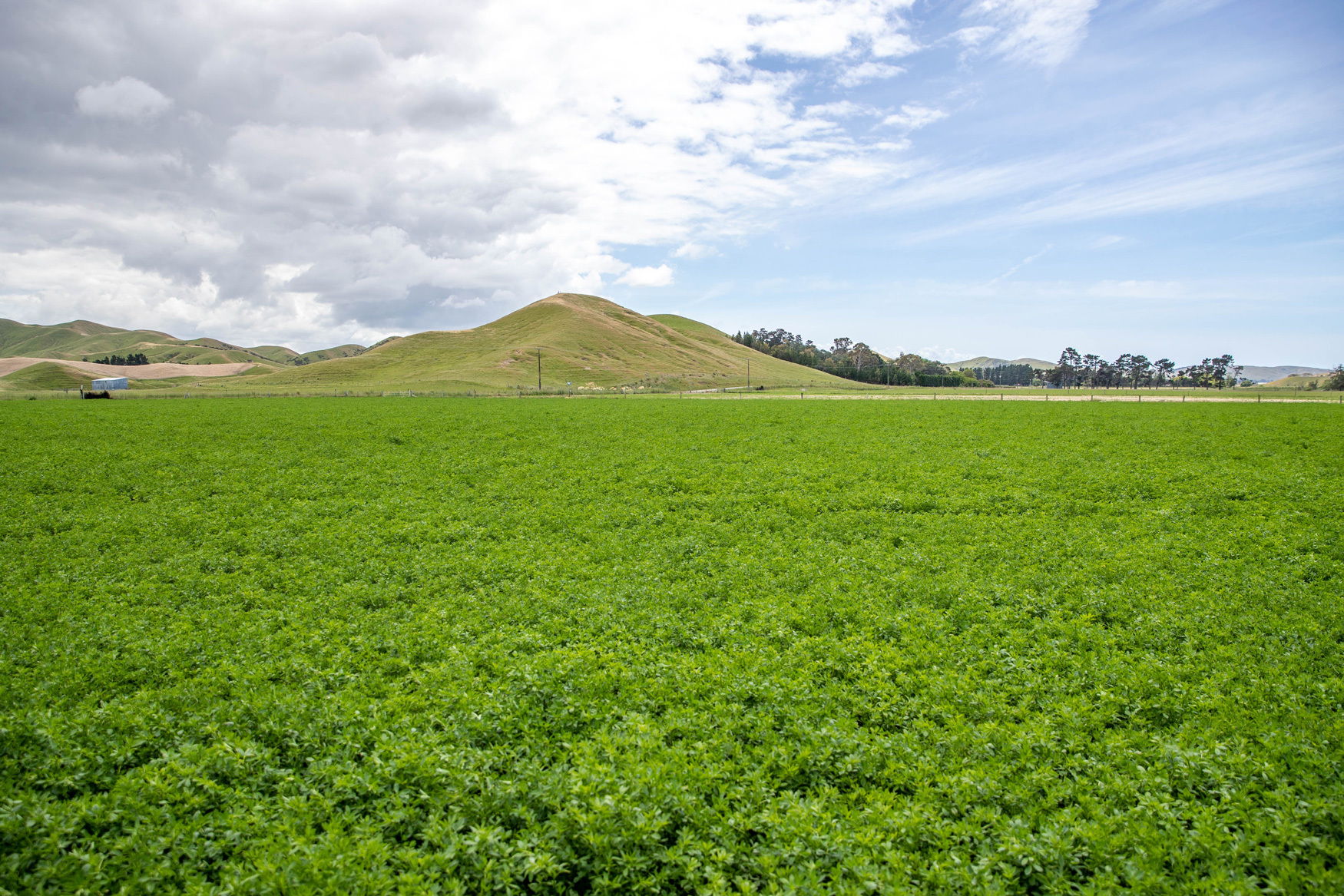 Lucerne is perfect for the drier locations as it can extract water from its deeper soil layers. They also plant subterranean clover on the property to combat the wetter climate and promoting natural nitrogen fixing. "Land care research has shown naturally fixed nitrogen is 90% less likely to leech than artificial nitrogen," Doug said. "We feel as a farm our nutrient intensity, due to low nitrogen inputs, is one of the lowest nitrogen lamb and meat growing properties in the world." This was also reiterated by Dr Derrick Moot, senior plant scientist at Lincoln University.
Doug hopes to show others the soil carbon contribution from their 450 hectares of lucerne that has accelerated the carbon sequence and its water retention.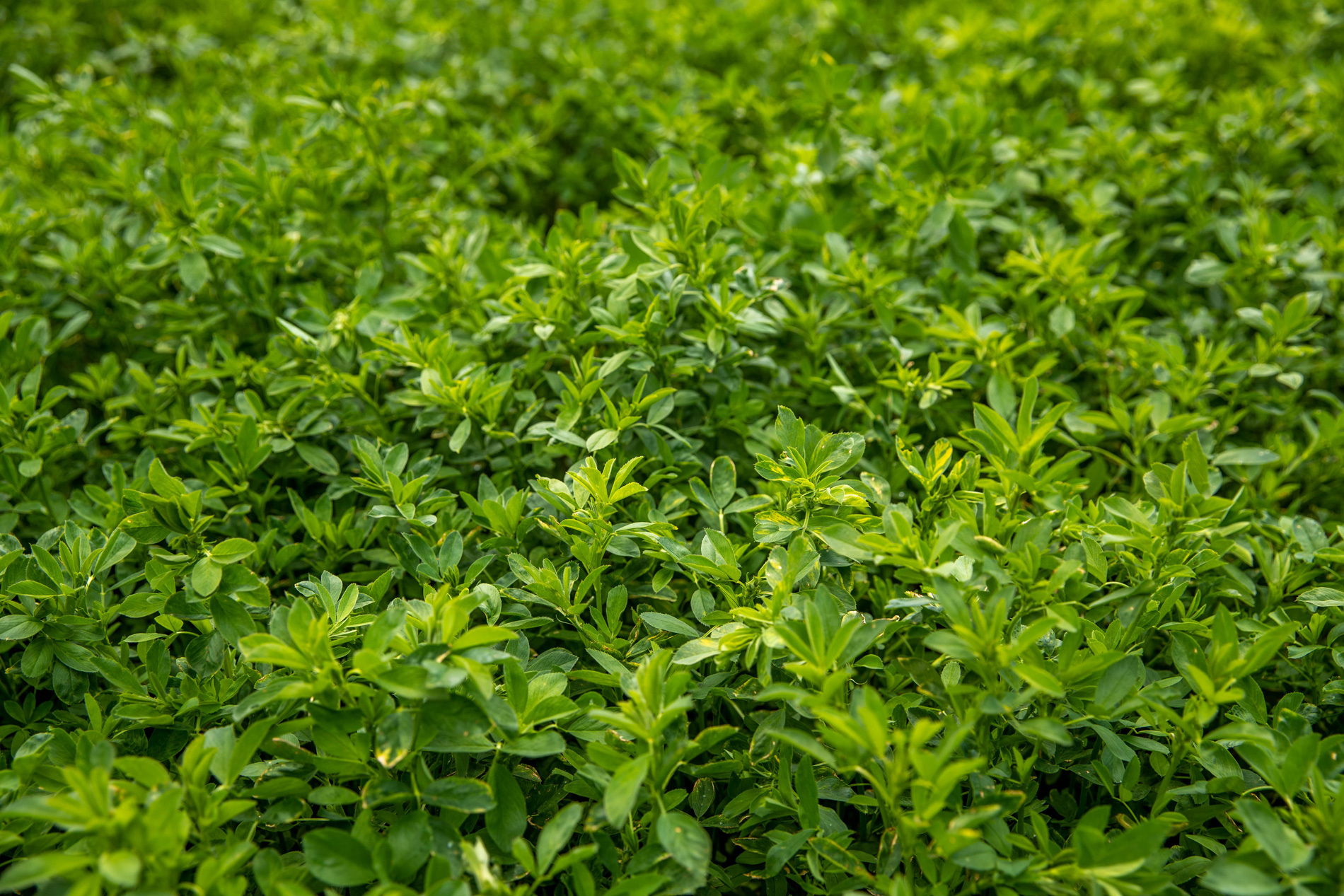 Bonavaree farm still use traditional practices of fertiliser but Doug told us that they are not fixed in that mindset and are always willing to learn new ways to work with the environment in a sustainable manner. This includes keeping an eye on regenerative farming practices around them and giving their workers opportunities by sending them to seminars where they can learn, grow and develop new skills and ways of thinking. Their mindset for the future, however, isn't closed off and there's always room to grow.
Regenerative and sustainable farming are very similar to Doug. He believes the word regenerative is so widely used, it has different meanings to a lot of people. Doug said that the key to anything that you practice, whether it be regenerative or sustainable farming, is to "wrap science around it".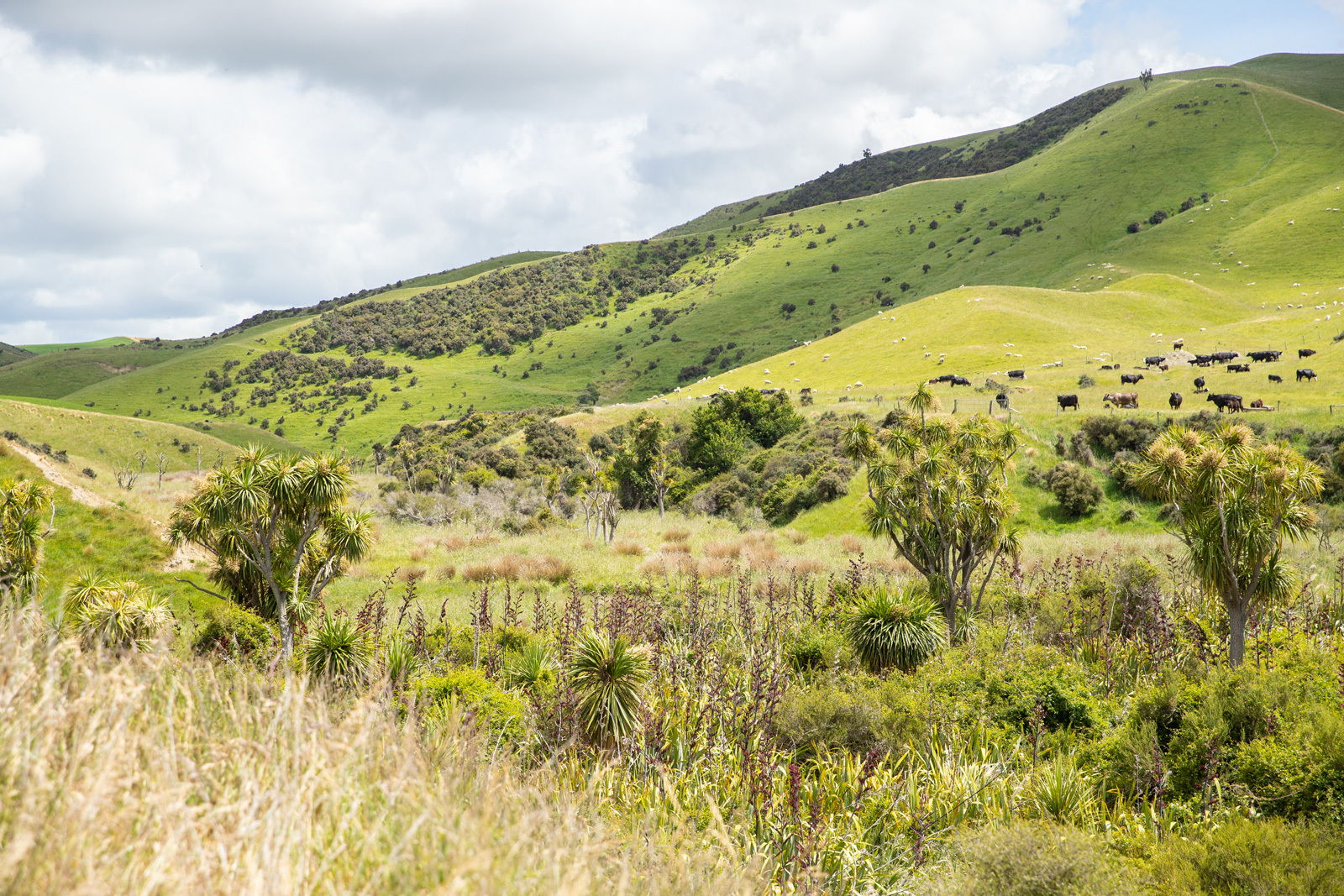 "I love new words and one of the words that I'll toss in today is amplification. Our farming practices are either amplifying poorer results or amplifying better results." Doug said human relationships are the same, especially during our Covid-19 national lockdown. On one end of the spectrum, a lot of individuals couldn't wait to give more love and cuddle their loved ones. While on the other hand, those broken relationships were amplified by break-ups or divorce. "This is what agriculture is like, you must pay close attention to the measuring and monitoring of your farm to produce great results," Doug said. "My challenge to all people using the words they're using, back it up with measured knowledge."
Becoming more sustainable is looking at the carbon footprint that artificial nitrogen produces. Some may say that it is the most potent of greenhouse gasses, others have named it the third most important greenhouse gas after carbon dioxide and methane. As land managers on Bonavaree farm, Doug said they use artificial nitrogen from fertilisers but not a lot. "Collectively we need to take the vision and start the journey of making things a whole lot better," Doug said. "We can't get away with all natural nitrogen — it just won't work with the volume of people that we've got to feed. But we can certainly take the first step. The most important thing we need to do is work together as a group of individuals that continue to learn and develop more successful practices, rather than blaming each other."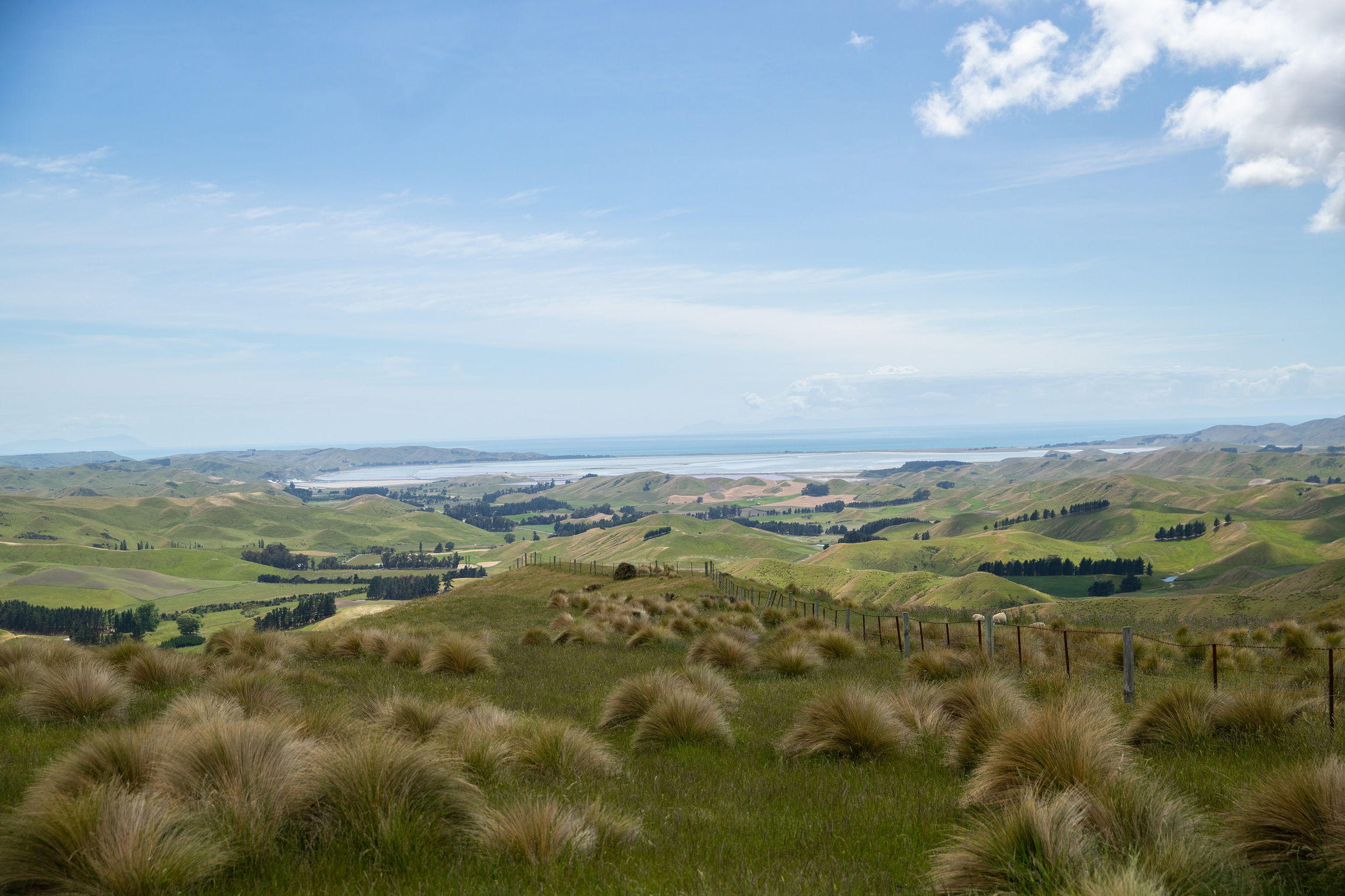 Doug and his family welcome visitors onto their property to respectfully share their knowledge with them. Being visitor-ready 365 days a year, their policy on the farm is to share the benefits of this property with as many people as they can. "We don't care if you say to us, we think you can do better, we may ask — can you show us how?"
They believe that the ethos of working together to build more sustainable practices will help to achieve great things, which is said to be very exciting for the Avery family.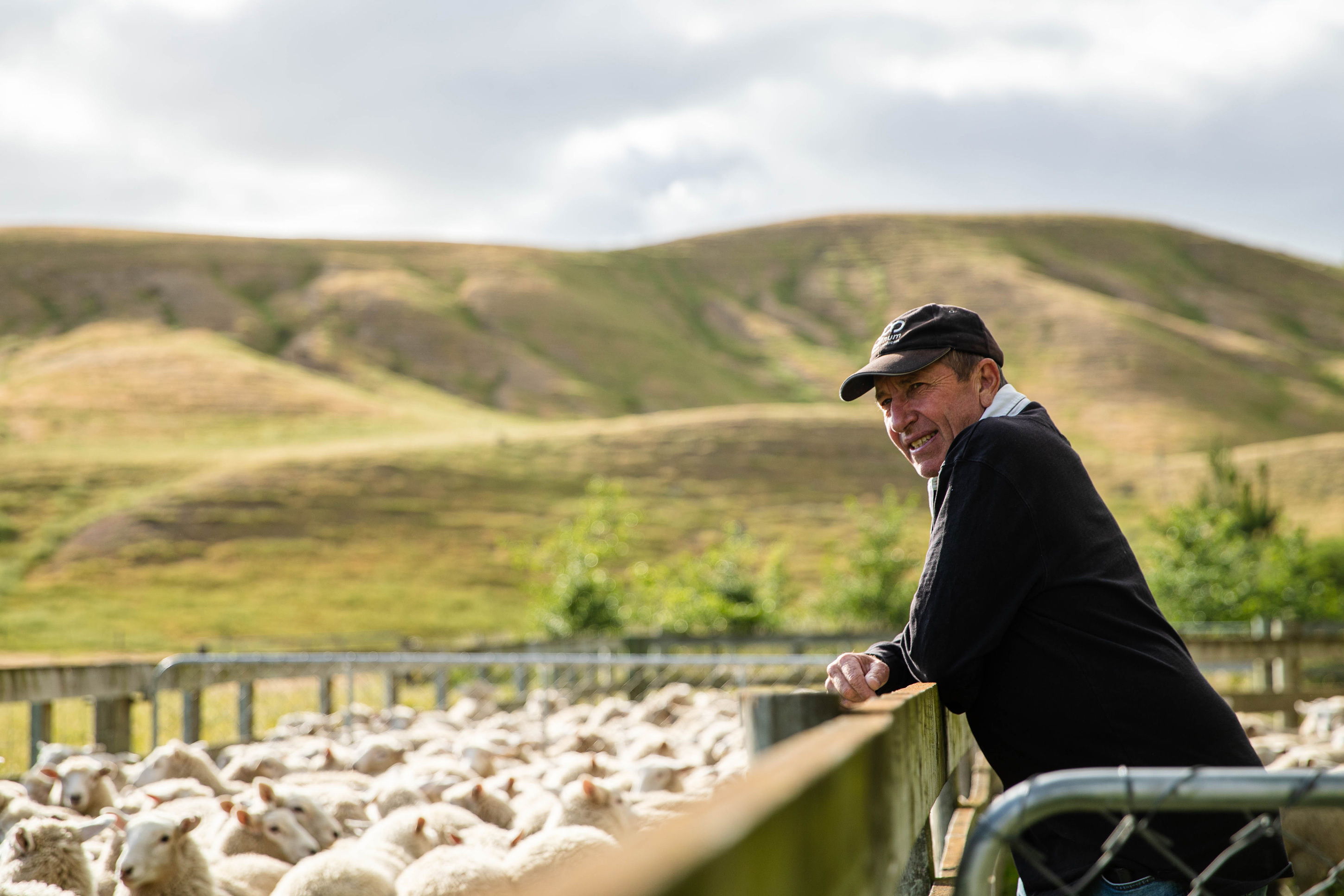 MEASURE AND MONITOR
Technology is a major part of the Bonavaree story, in the daily management, measuring and monitoring systems. Doug mentioned that he was the third Marlborough farmer to get a computer back when he first started out. He learnt about all the capabilities they had with budgeting facilities. Today, technology has become far more advanced, even down to the finer details.
They use FarmIQ, which monitors their day-to-day farm management. Staff input their activities and their completed work. It also measures and monitors pasture growth, stock numbers and where the stock are situated on the farm. This helps Fraser have a handle on everything that is happening on the farm, due to the large area of land that he is managing. As a farm, they also use FARMAX, which is a scenario and tool based programme that helps to assess opportunities. All of the sheep on the farm are EID tagged, so they use Allflex to keep track of each individual animal's journey.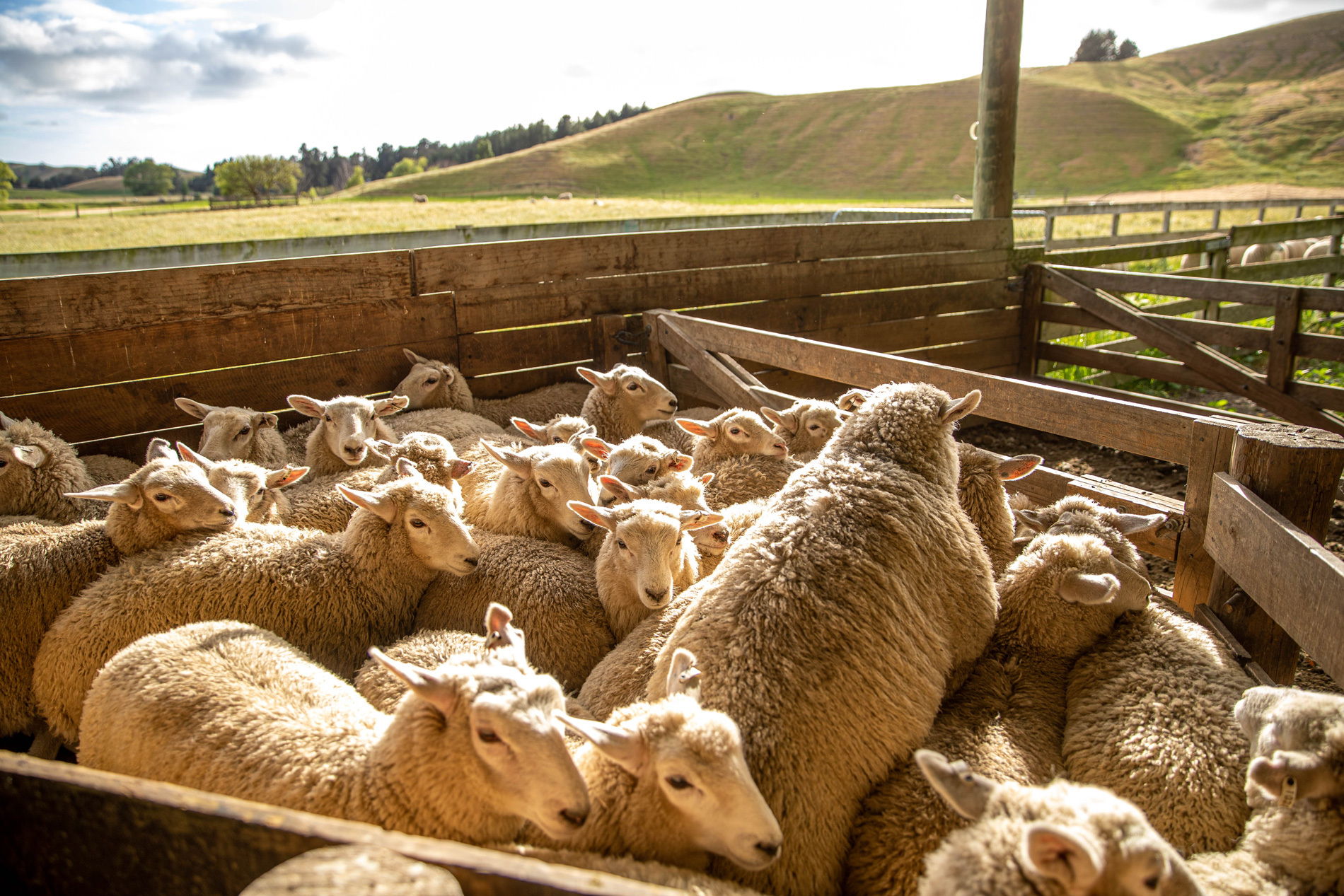 As a collective unit, the goal for Bonavaree is to continue to measure a whole lot more. In the near future, they are hoping to install monitoring stations on every class of land on the property. This can help them to keep track of things like electric fence power, tank levels, water reticulation, rain fall, water moisture levels, as well as wind direction, speed and temperature.
Bonavaree farm pride themselves on the quality of their land and animals, and never make sacrifices when it comes to their environmental practices and software programmes that ensures that they're always moving forward. "We don't want to be the farmers that are looking back and wondering why. We want to be the farmers that are looking forward and asking, why not."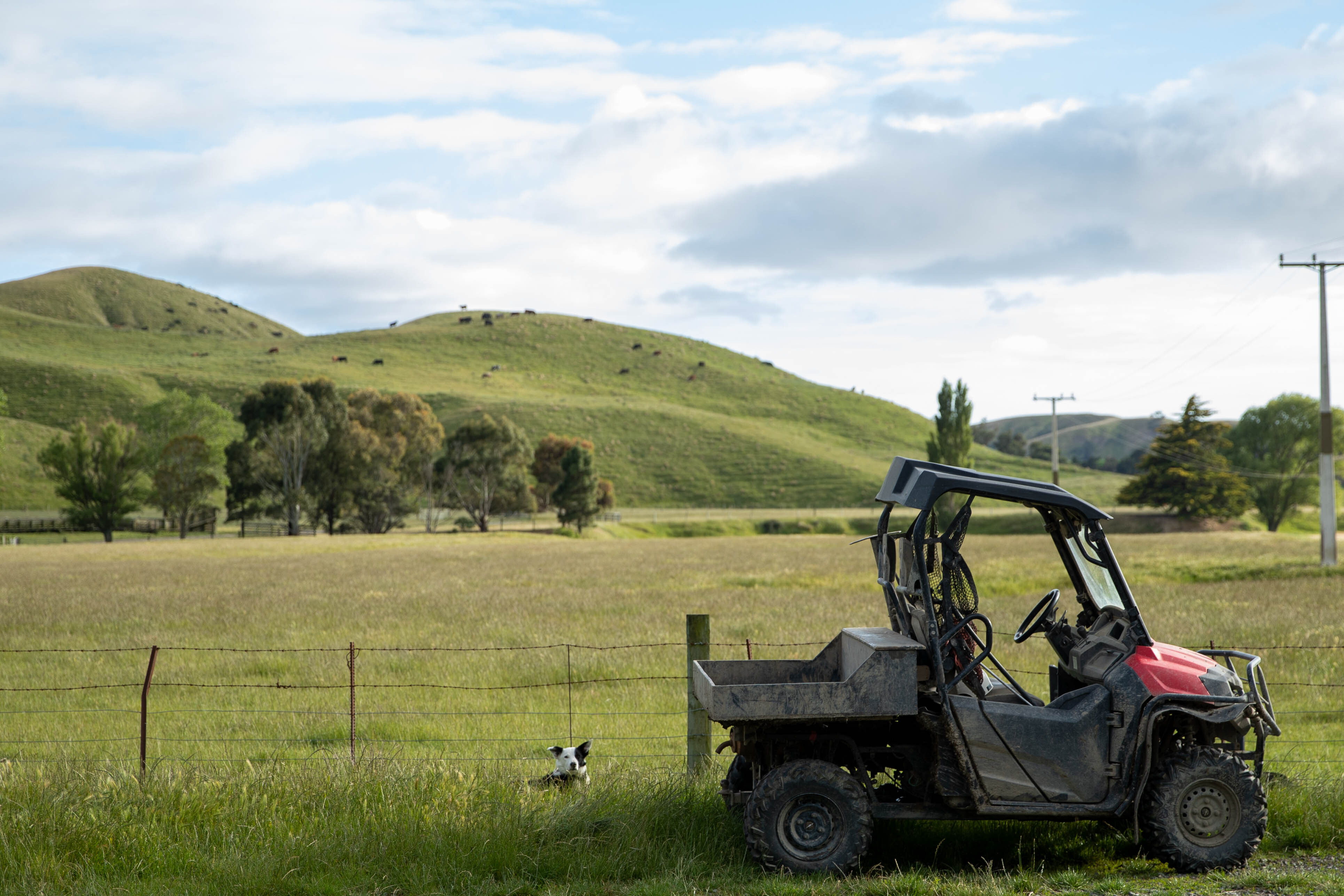 Doug thrives on being on top of the latest data and technology. Sheppard Agriculture developed a dashboard that the farming team can refer to that measures carbon footprint, nutrient leaching, current grass levels, rate of stock growing and financial return. Knowledge is power and Doug says, "if you don't measure, you can't manage. And if you can't measure it, maybe it doesn't exist. But we do exist, and we want to be first class New Zealand leading land care managers".
THE IMPORTANCE OF RELATIONSHIPS
The Avery family acquire all of their fencing supplies from Goldpine. Fraser is the one who deals directly with their local Blenheim branch. Having 400 paddocks on the property, each containing Goldpine products, it's no wonder that their relationship with Goldpine has spanned the test of time. Doug cannot exactly remember when the relationship began, "but it was a hell of a long time ago". He took us to a property that they bought around a year ago which had a complete re-fence. This was one of their newest fencing jobs, built with Goldpine products.
"One of the things that continuously takes us back to Goldpine is the quality of their products," Doug said. "They've always had a good price, always can turn up with the goods that we need when we need them."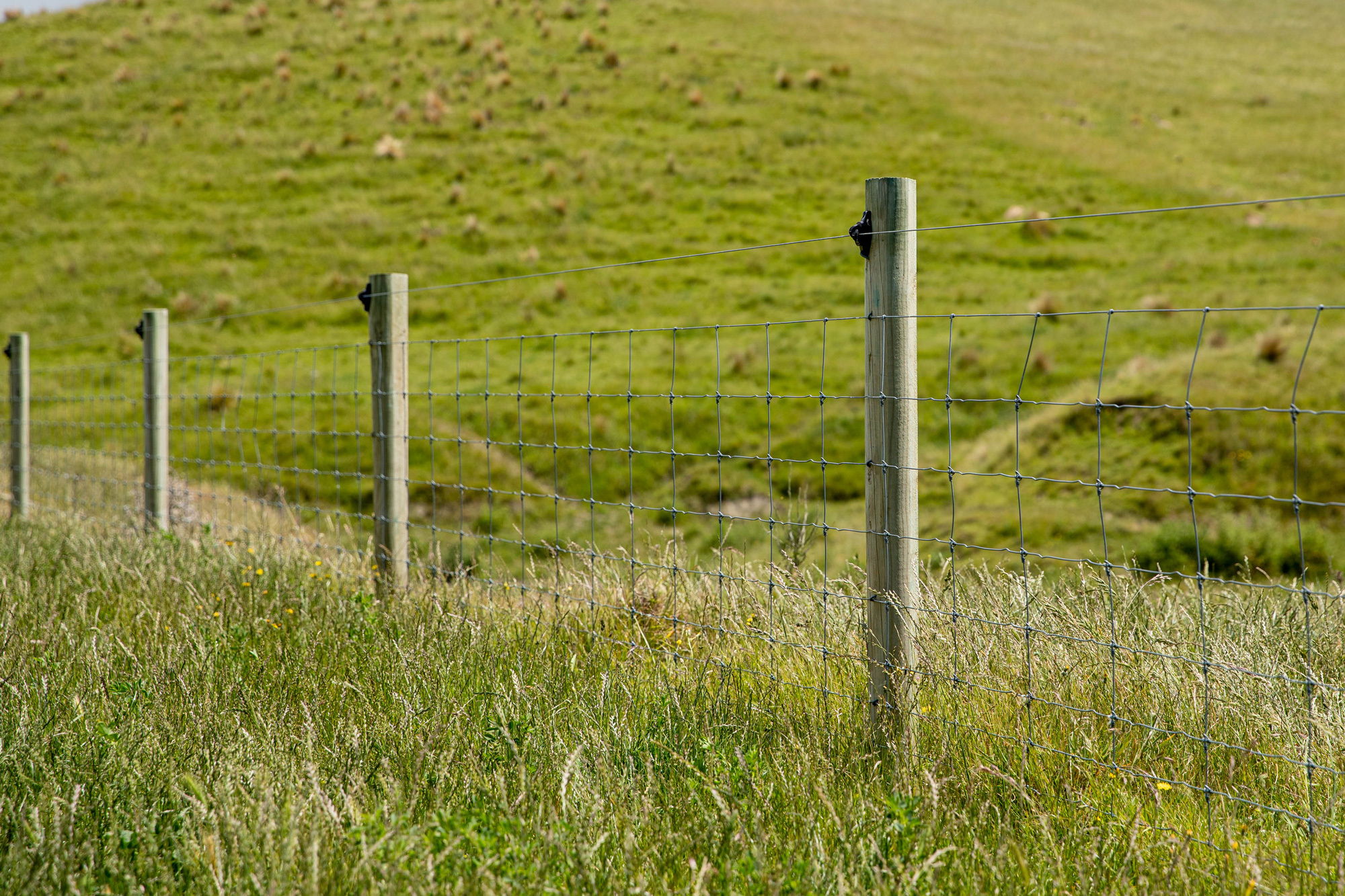 Fencing is a huge part of managing the environment and pastures and Doug mentioned that him and the team at Bonavaree are very focused on dealing with the best in the industry. Relationships are very important to the family — in business and in life.
<b>"The three most important things: relationships, relationships, relationships. When we establish that with a quality company [like Goldpine], it takes a lot to break that relationship."</b>
Speaking very highly of the fence posts when they are all finished off, Doug added, "This place is visited by a lot of people and one of the things that is noted by people is the quality of the infrastructure on the property. And you can't really do that and do it to a high standard unless you've got great material to work with. We've been pursuing excellence — and that's why we want to work with businesses who have a similar mindset".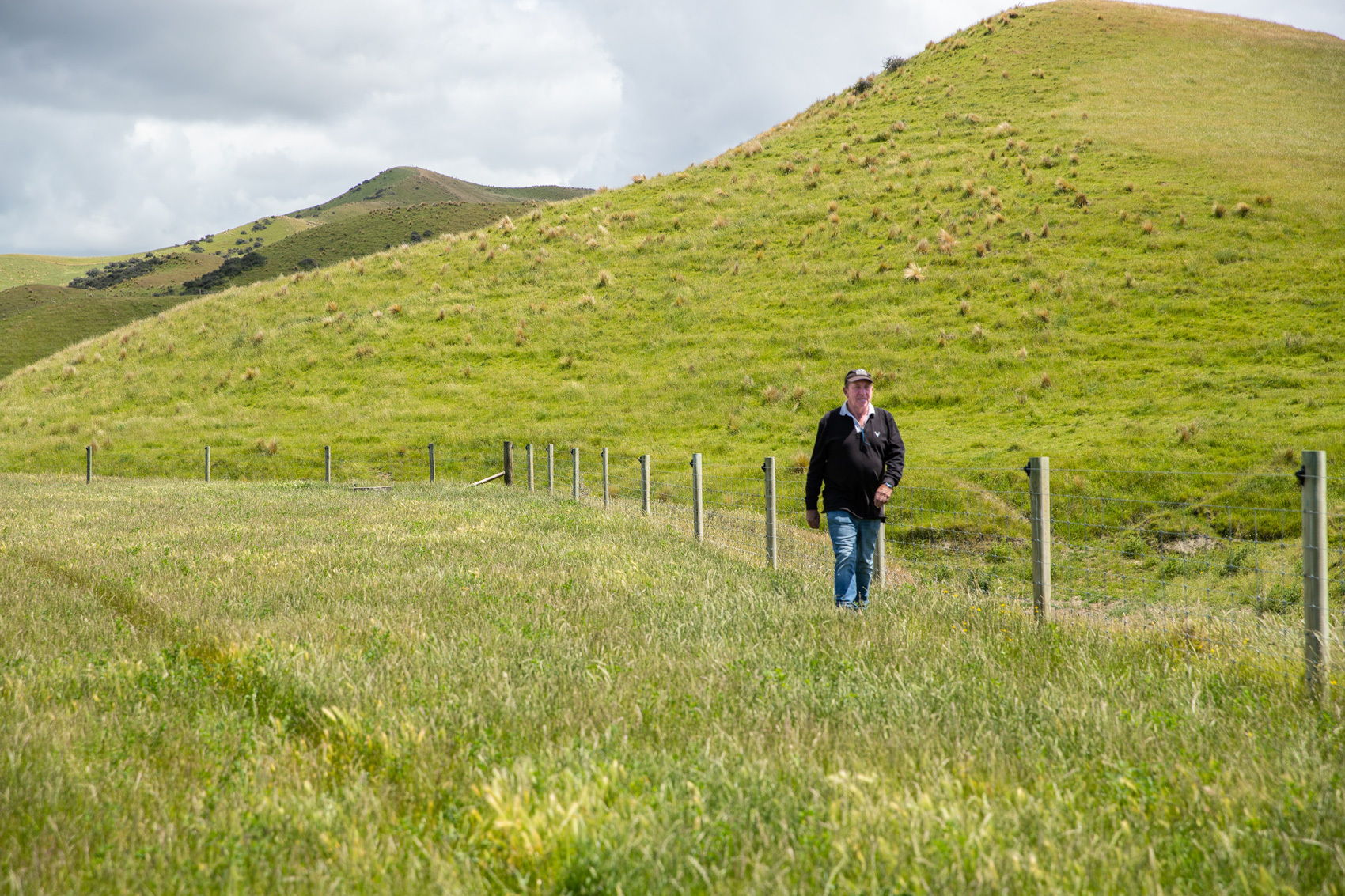 THE RESILIENT FARMER
Doug is very passionate about mindfulness. When he was 44 years old, he endured five years of depression. His old mindset made him think that if you work harder, you'll make more money and that will ultimately make you happy. This was the only tool in his toolkit, but when the eight year drought happened, it was out of his control and took a major toll on his mental wellness. This led to poor-self talk and eventually depression.
Doug felt like running away from the farm and his problems. However, he had to stick at it and try make it work. Doug's desire was to get his life back on track, and to try and understand what was happening to him. Through this journey he was asked by Penguin Random House to write a book on his experience with grief and depression, and his journey to creating a regenerative mindset. Margie Thomson, who co-wrote John Kirwan's books ghost wrote for him. When Doug read his book for the first time, he cried uncontrollably. He knew that he wanted to spend the rest of his life helping other people in this field.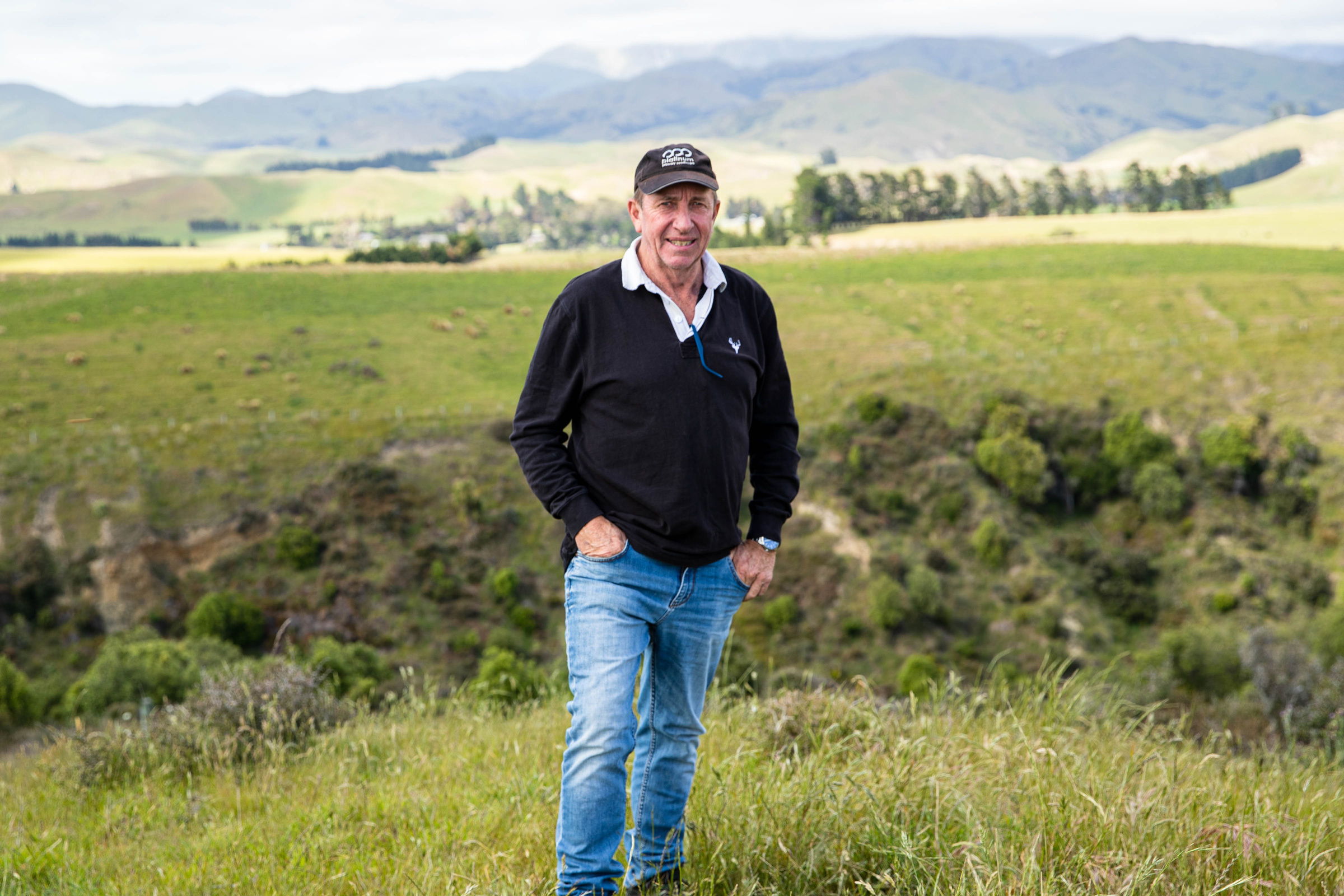 Doug said that the greatest joy in life is not just the success of Bonavaree farm and watching his children and grandchildren thrive, it's also the influence that he has on people who are now living their dream. For the last 20 years, he's spent his time speaking to groups of individuals from all different companies and sectors including politicians and corporate and agricultural businesses. He'll even get stiff crowds to participate in singing songs with him. In his spare time, he mentors young individuals who are living with anxiety and depression.
<b>"Building a resilient mindset is the greatest contribution we can have for national wellbeing right now."</b>
Doug has gained a lot of wisdom from his lived experience with depression that he uses to teach others. If you have tools in place to help combat negative thoughts and practice mindfulness, you can turn difficulty into opportunity.
<b>"There is nothing to stop you from reaching your dreams, except yourself and your ability to identify what you still have to learn."</b>
Doug's youngest son is an ultra marathon runner who ran 240.4km in 24 hours, setting a new state record in Western Australia. When Doug was going through his battle with depression, his son said to Doug, which still resonates with him today, "you win, or you learn. You only lose if you don't learn".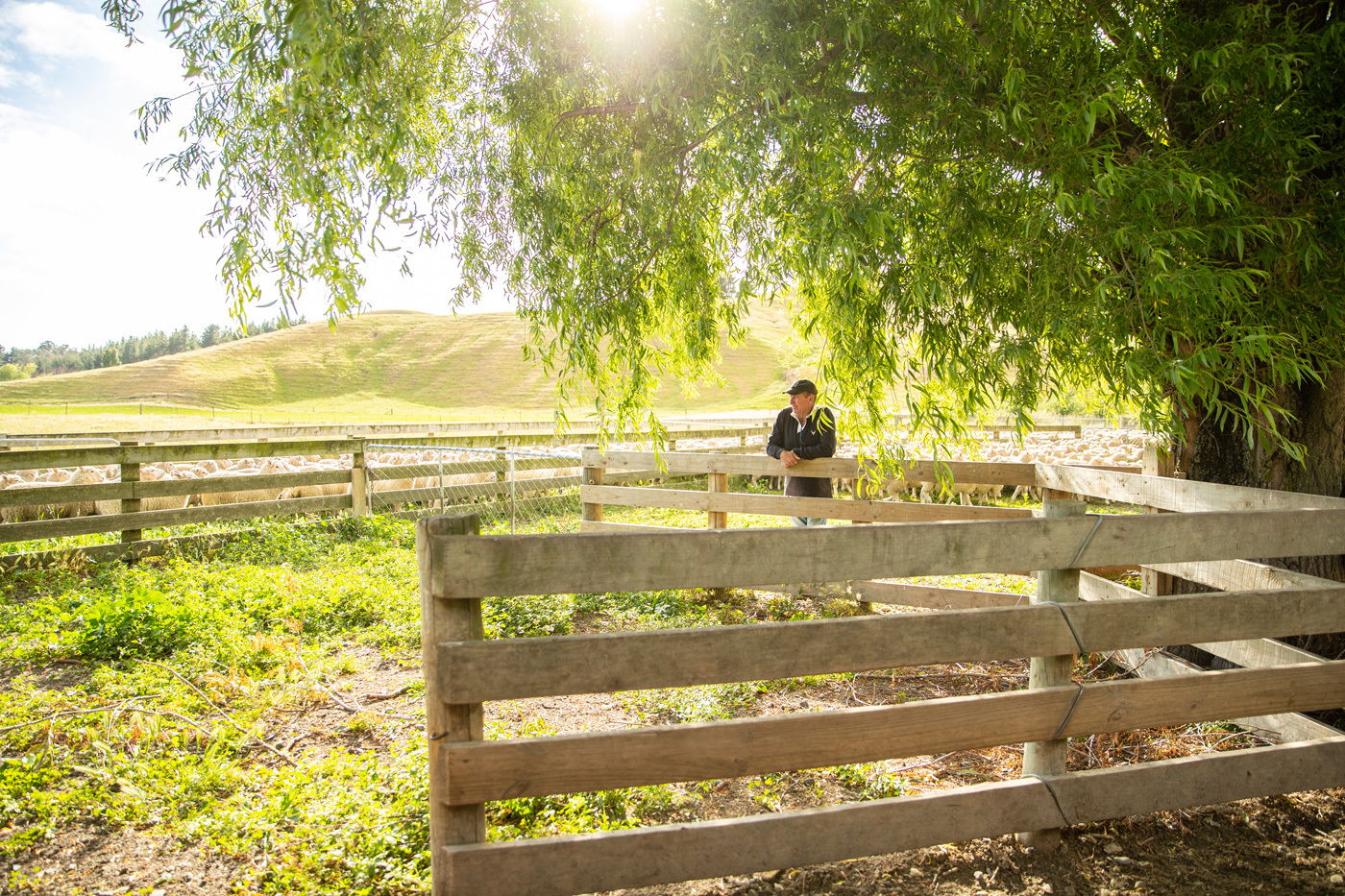 Fraser also has some gold nuggets that he shared in the farm Fieldays brochure and one of them was having "me time — the easiest time to cancel but the most important time in our lives!" Doug added, "we learnt as a family we needed to preserve our own mind and capability first before anything else". Being strong within yourself is one of the most important things you can achieve in life. Doug looks for four things in humans: love, connection, purpose and hope. Since he started mentoring people, he hasn't seen anyone who is out there living the dream unless they have these four things in place. Doug's advice to farmers is to maintain a strong mindset and embody a good support network around you. This will help them combat the fast-paced change that the world is moving in.
<b>"To step out of your comfort zone, you've got to go into what I call the courage zone and that's developing new ideas and making yourself vulnerable to change."</b>
One of the key things that we need to take care of is our wellbeing, because there is only one of us. Doug talks about developing a fertile mindset, where you are continuously open to learning new things. "You don't just own your problems, but you develop the solutions." Doug talks about the four c's: commit, courage, capability and confidence. If you apply these four components to any situation in life, then you're doing just fine.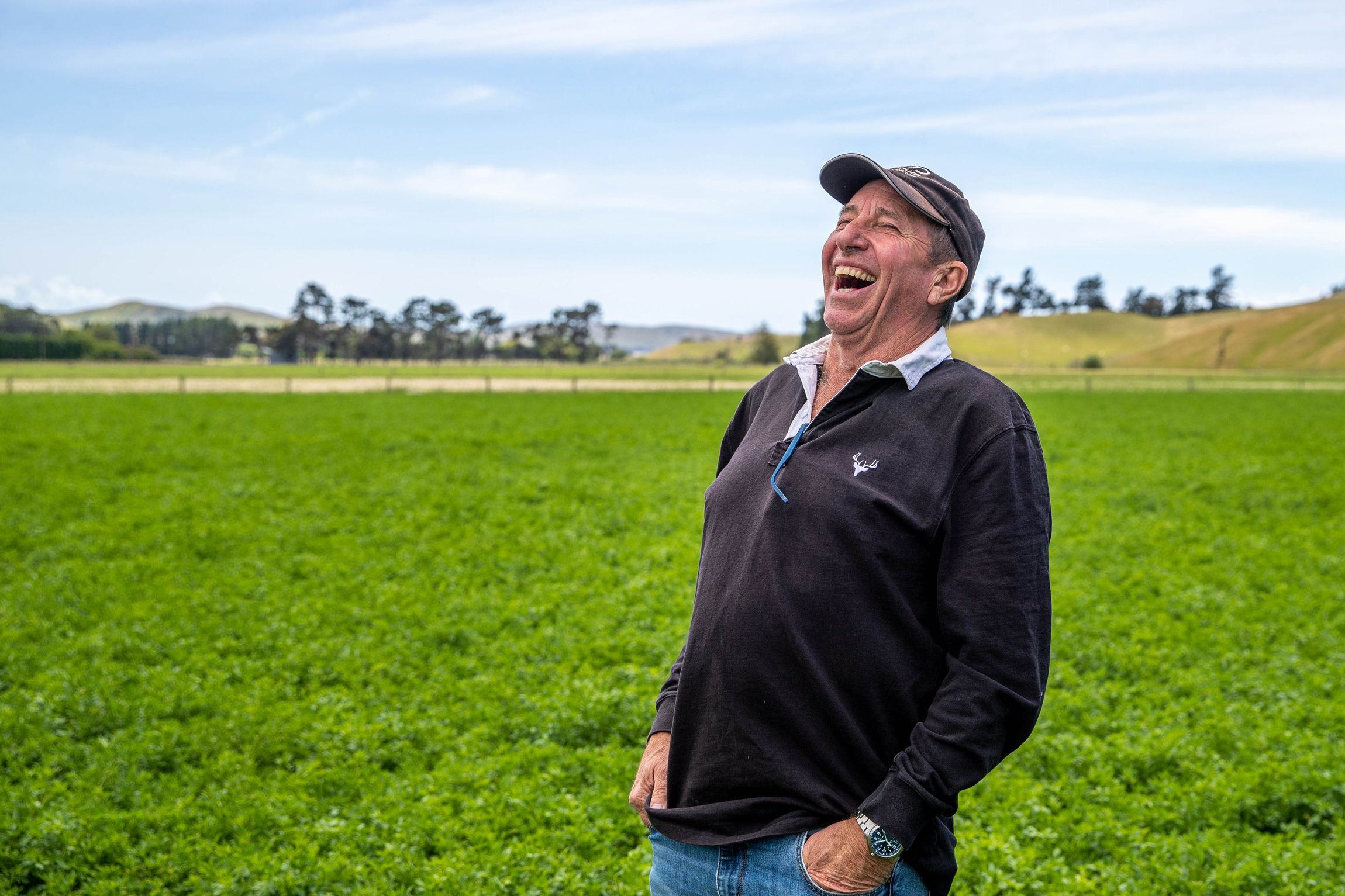 WHERE DO YOU SEE THE FUTURE OF FARMING GOING?
For Doug, he said that in New Zealand we have an opportunity to offer high level products, along with key industry tourism. After Covid-19, whenever that will be, it would be good to move New Zealand agriculture and tourism closer together so that our farms are part of the living story when visiting this beautiful country.
Having real farm experiences is a huge part of New Zealand's story. Bonavaree farm's long-term vision is providing a recreational place where people can come and participate in outdoor activities. In the shadows of Mount Tapuae-o-uenuku "footprint of the rainbow", this is where their land dwells, ready and waiting for more people to be graced with friendly faces and views from their mountains or, as Doug likes to call it, the stairway to heaven.
<i>As a rural community, the key is to stay connected and find someone to talk to. If you or anyone you know is struggling, free call or text <b>1737</b> any time for support from a trained counsellor. Here are some other national helplines provided by Mental Health Foundation New Zealand:</i><br><br><i><b>Lifeline</b> – 0800 543 354 (0800 LIFELINE) or free text 4357 (HELP)</i><br><i><b>Suicide Crisis Helpline</b> – 0508 828 865 (0508 TAUTOKO)</i><br><i><b>Healthline</b> – 0800 611 116</i><br><i><b>Samaritans</b> – 0800 726 666</i>
Date posted: 23 December 2020